How Jim Mora climbed Mount Kilimanjaro and joined the fight for clean water
Published
Mar. 22, 2017 12:56 p.m. ET

For Jim Mora, climbing Mount Kilimanjaro was the easy part. It was everything else involving his six-day, 50-mile trek up the world's highest free-standing mountain that was so overwhelming.

The UCLA head coach was part of "Conquering Kili," a mission created by NFL star Chris Long's Waterboys foundation to raise money to build clean water wells in East Africa. Each year, this mission includes military combat veterans and former NFL players. This year, the group consisted of 14 members, and at 55, Mora was the oldest one.

He ended up on the trip thanks to his college buddy Mark Pattison, a former Saints wideout trying to become the first NFL player to climb the Seven Summits (the highest peaks on each continent). Pattison suggested Mora to former Green Beret and ex-Seattle Seahawks long snapper Nate Boyer, who works with Waterboys. Mora later said yes when his pal told him about the idea, even though the coach was the middle of recruiting and trying to hire some new staffers. Mora admits he didn't quite grasp the mission and what he was getting involved with until he watched a video about Long's charity.

Truth be told, Mora truly didn't get it until his first day in Africa, when he was in the Serengeti, met the people and visited one of the water well sites.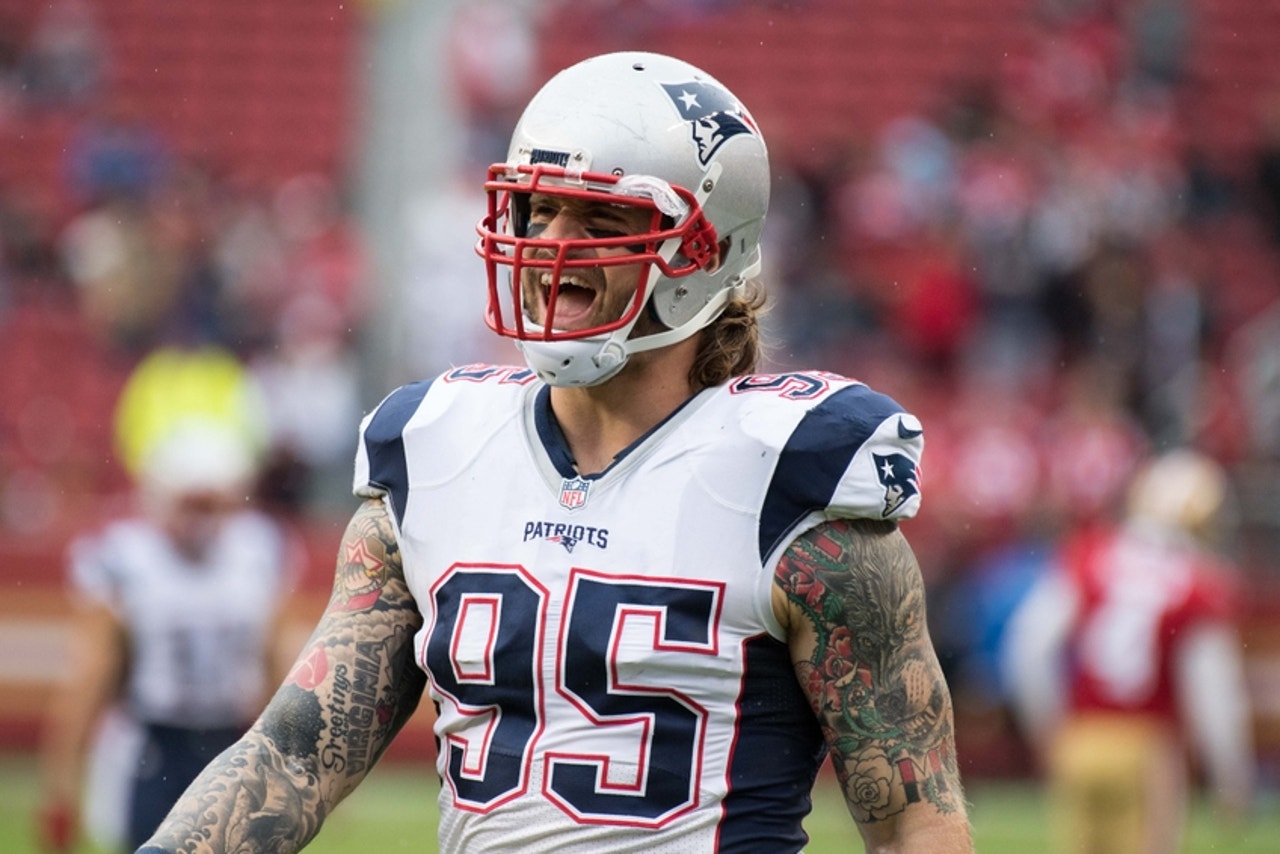 "The most important part of this trip is the wells," Boyer said. "It's like a big celebration when you come visit. No longer does one of the young girls' daily duty have to be to walk five miles to go collect dirty water for her family.

"Jim saw the impact the wells have on these people, and he said, 'Man, I'm all in with this thing.'"

Wednesday is World Water Day, a UN-designated day that aims to raise global awareness about water issues, like how 1.8 billion people still use a drinking water source that is contaminated with fecal matter, according to the World Health Organization. The Waterboys' Conquering Kili mission and projects like it have been vital in helping raise money and awareness for the need to increase access to clean water.

Boyer joined the Waterboys initiative in 2015, a few months after Long launched it. Long called the day after Boyer got cut from the Seahawks and told him how he'd been following his story. Long knew that Boyer had done relief work building camps for refugees in Darfur before his military service and how he'd walked on at Texas.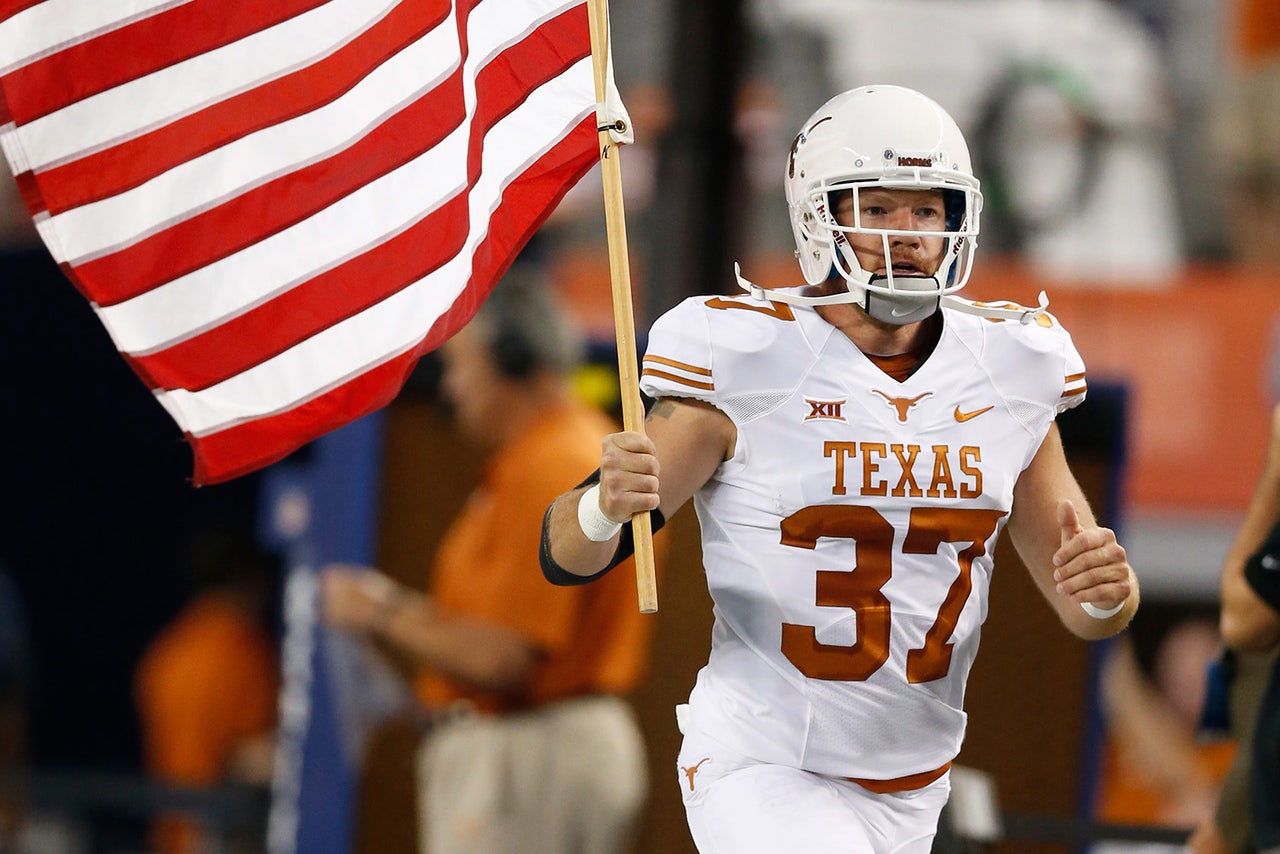 "I don't even know what I'm asking for," Long told him, "but I just want you to be an ambassador for us." A few days later Boyer noted the "Kilimanjaro" option on the stairclimber and it triggered the idea for Conquering Kili and raising money for water wells and wounded warriors.

"The clean water crisis demands that we act now," said Long. "It is a global issue, that we will be forced to face head on in the near future if we do not take action. Clean water is also one of the most efficient, trackable ways to change our world for the better. It ultimately saves lives and completely transforms communities. Waterboys aims to do what is necessary to chip away at the problem, while educating Americans on why it is important.

"Conquering Kili is a unique opportunity for football players, so used to being leaders, to take on the role of a follower. We get the opportunity to learn from our service men and women, to be inspired by our veterans. In the process, we all benefit from the teamwork and the bond that we share on that mountain. The veteran community are not just heroes, they're also instrumental in assuming a leadership role in service projects like (these). They know what it means to change the world, to serve and specifically to serve the third world as well as anyone."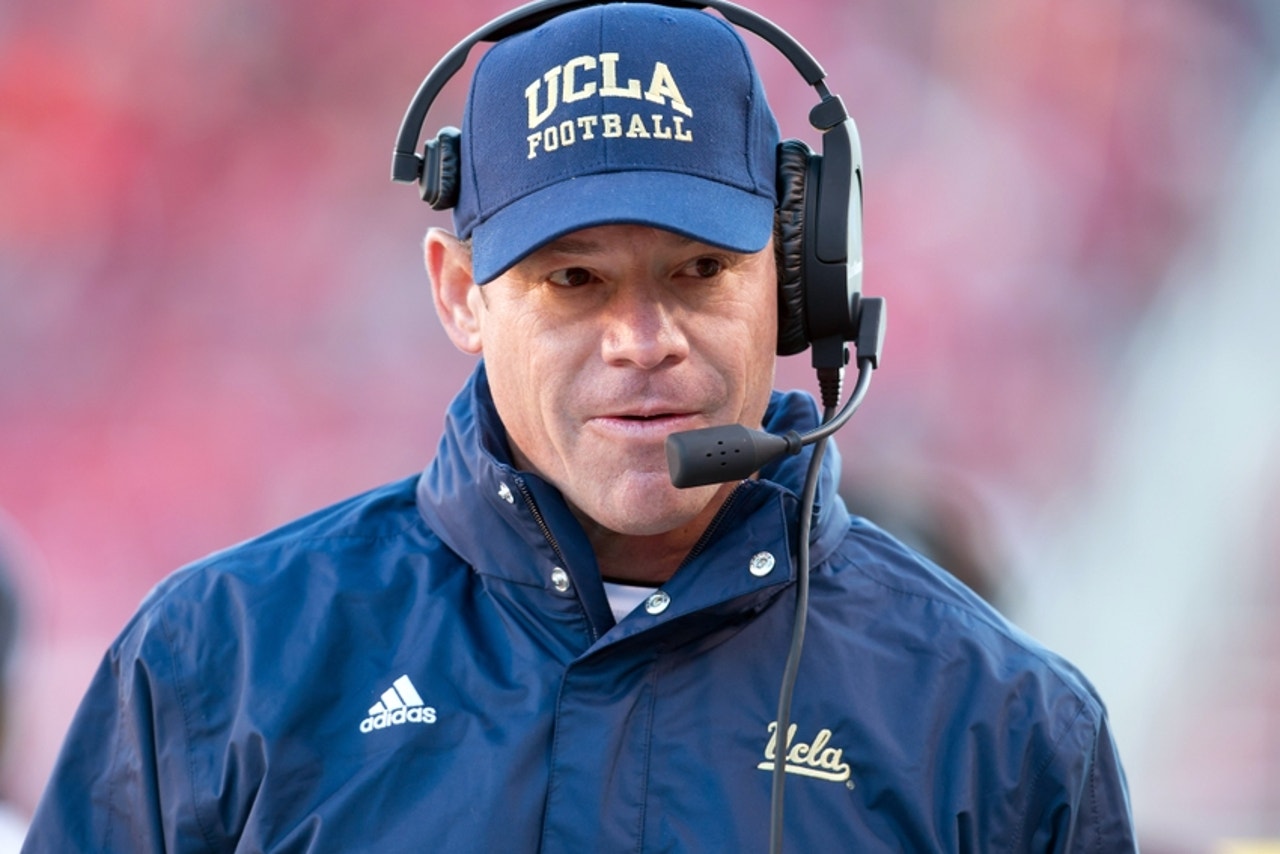 *****

Hiking up Mount Kilimanjaro wasn't the first time Mora has climbed a mountain. In 2009, he and NFL commissioner Roger Goodell climbed Mount Rainier and raised a hundreds of thousands of dollars for the United Way.

"Jim's in incredible shape," Boyer said. "As far as the readings (in terms of oxygen saturation and resting heart rate) go, he was in the best shape of all of us."

On Monday morning, Mora sits on the couch in his office five days after returning from the 30-hour trip to Tanzania, scanning for one specific photo from the 600-plus pictures on his computer. Every other shot, though, seems to stop him, sending the football coach down a different emotional path.

Like this one. This is a picture of Marine Sgt. Kirstie Ennis, the first female above-the-knee amputee to ever summit Kilimanjaro, talking with dozens of little children from the community, all looking so mesmerized with her blonde ponytail. Mora also has another shot of Ennis summiting and talks about how choked up he got witnessing the moment.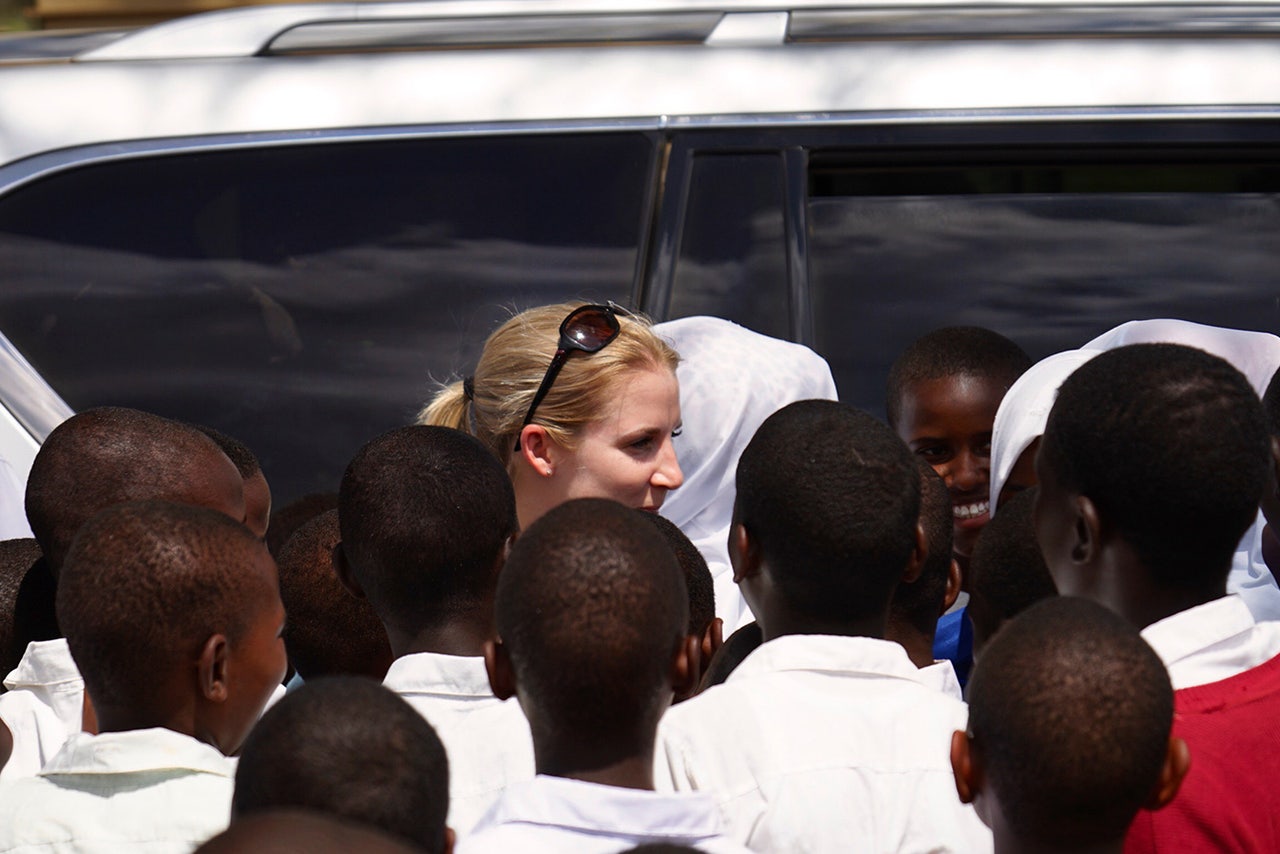 "And when I watch the video of it, I still get choked up," he says. "Here's this woman without a leg who is at 19,000 feet on her own. She probably did 10,000 dips and 10,000 one-legged lunges to get up that damn mountain."

Or another picture of retired Army major Ivan Castro, who'd lost his sight in Afghanistan. At 16,000 feet, Mora says Castro lost his guide after he started getting pulmonary edema and had to come back down the mountain, so former NFL players Luis Castillo and Nick Hardwick took over.

"Ivan's legs are beat to (heck) because that mountain is a damn volcano and you're hitting all these rocks," Mora says. "It's not like there's a clear path and now all of a sudden he has to trust someone else. The courage to take the steps in the dark and trust these guys was overwhelming to see."

Or this one, of Boyer, hanging the dog tags and wings of his best friend, the late Master Sergeant Brad Keys on the sign at the summit commemorating Africa's highest peak (19,341 feet).

Or this one, with a long pipe coming out of the ground, with villagers circled around it, celebrating the new water well that will change hundreds of lives in the area.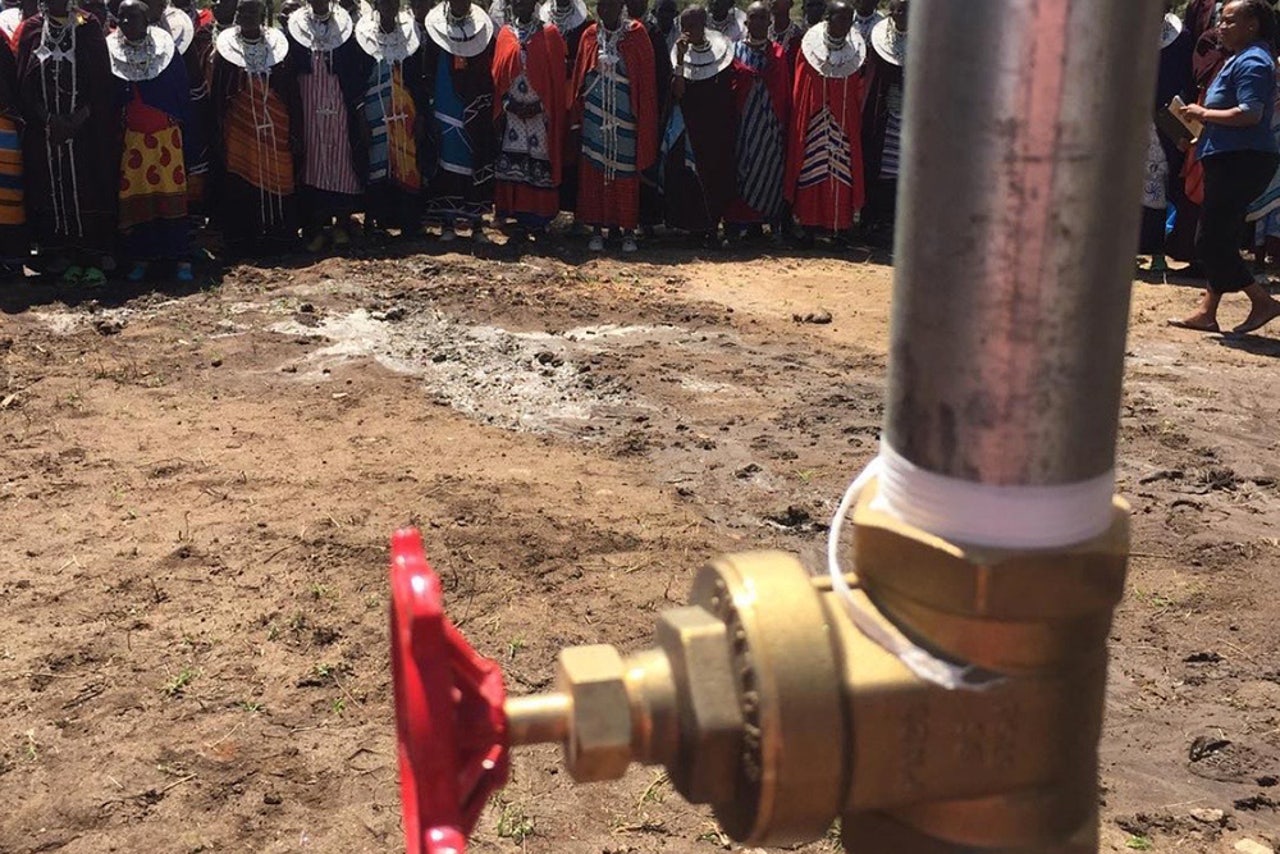 There are also pictures of vultures, gazelles, monkeys and lots of zebras. Mora actually doesn't have many photos of himself from the trip. Usually he was the one snapping the pictures, not posing for them. When Mora reached the top of Kilimanjaro, he brought a Bruins jersey and a flag honoring the late Nick Pasquale, one of his most inspirational players at UCLA.

*****

As Mora begins to tell a story from his trip to Africa, he looks at the cup of coffee in his hand.

"Water is something that's a lot more than just something to drink," he says. "It's life. It's cooking. It's cleaning. It's bathing. It's also the ability for kids to stay in school rather than spending a big part of their day trying to find water for their families."

Those trips to find water bring other detriments too. Spending so much time fetching water can affect educational opportunities, UNICEF says. The absence of clean water helps diseases flourish. Young girls are also at risk of being sexually assaulted on their journeys.

"If you have any type of empathy for people, you just think, 'This isn't right,'" Mora says, "no matter what the culture, no matter what the history is. And you want to do anything you can to help."

Initially, the goal for Mora and Pattison was to raise $25,000, but when the UCLA coach went into money-raising mode, they blew past that.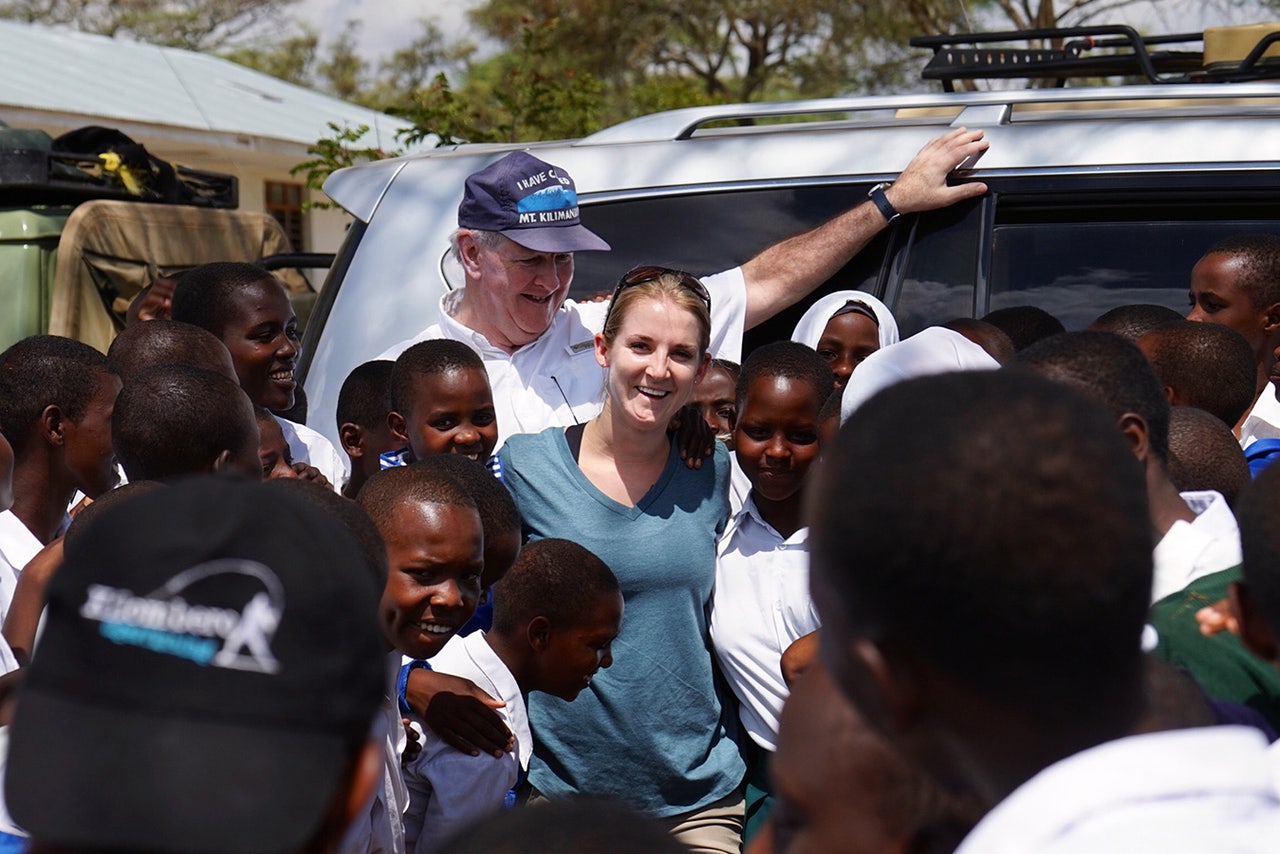 Once Boyer told Mora that it costs $45,000 to pay for each well, which can potentially serve up to 5,700 people for 20 years, he had a new goal.

"I was like, 'OK, I need to put my own well in,' and I'm now four grand away," Mora says, adding that he feels very lucky to have the platform he has and feels compelled to capitalize on that interest for such causes.

Mora kept a journal on the trip. He said the experience has reminded him to be patient, calling it perspective-changing.

"We live in a bubble and we're so entitled," he says. "I coach a lot of young men who come from really disadvantaged backgrounds. Yet in comparison to what these people have, I don't have one kid who comes from a 'disadvantaged background.' They have challenges. But no matter how disadvantaged we think we are, we're not."

One of the people Mora met in Africa was Martin Kress, the executive director of the Global Water Institute at Ohio State. They discussed Mora and Buckeyes coach Urban Meyer coming back to Africa next year with perhaps a dozen of their players.

"Jim brought a ton to the table," Boyer said. "He went the extra mile, not just on the mountain."

If you're interested in donating to help bring clean water wells for communities in Tanzania, click here.


---
---