Every possible way the College Football Playoff field could shake out
BY Stewart Mandel • December 9, 2016
Hey everybody. It's Monday. Time for Immediate Recovery.
(Note: To send questions for my Wednesday Mailbag, email Stewart.Mandel@fox.com)
*****
As we head into the final weekend, there's still a decent chance the playoff field will settle itself in fairly clean fashion. If Washington, Clemson and Wisconsin win their conference title games, we're probably looking at:
No. 1 Alabama vs. No. 4 Washington.
No. 2 Ohio State vs. No. 3 Clemson (Their seeds could be reversed.)
We think.
We're down to only a few possible scenarios for how this thing plays out. Let's put on our committee hats, shall we? Bear with me as we take a deep dive into the various contenders' resume data. I promise it will all make sense in the end.
(Note: In all scenarios below, I'm assuming Alabama will be No. 1 regardless of Saturday's Florida outcome.)
How the Big Ten champ will stack up
The commissioners carefully worded the selection committee protocol to allow any non-champ of a conference that is "unequivocally" one of the four best teams. But the protocol also states that criteria like conference championships and head-to-head outcomes are to be "specifically applied as tie-breakers between teams that look similar."
Committee chairman Kirby Hocutt said last week that Ohio State's and Penn State's resumes weren't close, even before the Buckeyes added a win over then third-ranked Michigan. Here's what the two will look like if Penn State beats Wisconsin. (Note: I'm using Sunday's AP rankings.)
Ohio State (11-1):
Ÿ3-1 vs. Top 10 (W at No. 7 Oklahoma, W at No. 6 Wisconsin, L at No. 8 Penn State, W vs. No. 5 Michigan)
Ÿ4-1 vs. Top 25 (W vs. No. 23 Nebraska)
Ÿ8-1 vs. .500 or better.
Penn State (11-2):
Ÿ2-1 vs. Top 10 (L at No. 5 Michigan, W vs. No. 2 Ohio State, W vs. No. 6 Wisconsin)
Ÿ3-2 vs. Top 25 (L at No. 24 Pitt, W vs. No. 22 Iowa)
Ÿ7-2 vs. .500 or better
The Buckeyes could finish with three victories over 10-win teams (Oklahoma, Wisconsin and Michigan) and a close road loss to a fourth (Penn State). No playoff team to date produced anything like that even with a championship game.
Penn State, on the other hand, has one glorious win (Ohio State) but also a 39-point loss (to Michigan). And whereas the Buckeyes beat Oklahoma by three touchdowns on the road, Penn State lost to non-conference foe Pittsburgh.
Therefore, I don't believe the purported Ohio State-Penn State argument is going to be much of an argument for the committee. Ohio State is in.
The more pertinent question by Saturday night might be: Can 11-2 Wisconsin or Penn State beat out 12-1 Washington?
Here's what that comparison might look like when including a Penn State or Wisconsin win over the other and a Washington win over Colorado.
Penn State (11-2):
2-1 vs. Top 10 (L at No. 5 Michigan, W vs. No. 2 Ohio State, W vs. No. 6 Wisconsin)
Ÿ3-2 vs. Top 25 (L at No. 24 Pitt, W vs. No. 22 Iowa)
Ÿ7-2 vs. .500 or better
Wisconsin (11-2):
1-2 vs. Top 10 (L at No. 5 Michigan, L vs. No. 2 Ohio Sate, W vs. No. 8 Penn State)
Ÿ4-2 vs. Top 25 (W vs. No. 21 LSU, W at No. 22 Iowa, W vs. No. 23 Nebraska)
Ÿ6-2 vs. .500 or better
Washington (12-1):
Ÿ1-1 vs. Top 10 (L vs. No. 10 USC, W vs. No. 9 Colorado)
Ÿ2-1 vs. Top 25 (W vs. No. 17 Stanford)
Ÿ5-1 vs. .500 or better
Note that two teams Washington beat, Utah and Washington State, fell out of the AP poll this week, while Iowa moved into the rankings, giving both Big Ten teams an extra Top 25 win. In reality, the committee should not see much difference between beating 8-4 Iowa (ranked) and 8-4 Utah (not ranked).
Still, Washington may be more vulnerable than we thought.
If Clemson loses to Virginia Tech
The easy answer here is Alabama, Ohio State, Washington and the Wisconsin-Penn State winner. But are we certain Michigan got eliminated Saturday?
The Wolverines only dropped to No. 5 in the AP poll, and the committee may even keep Michigan at No. 4, above Washington (for now). Jim Harbaugh's team conveniently holds head-to-head wins over fellow contenders Penn State (49-10), Wisconsin (14-7) and Colorado (45-28). But it can't add a championship.
Here's Michigan's now-completed resume.
Michigan (10-2):
3-1 vs. Top 10 (W vs. No. 9 Colorado, W vs. No. 8 Penn State, W vs. No. 6 Wisconsin, L at No. 2 Ohio State)
Ÿ3-2 vs. Top 25 (L at No. 22 Iowa)
6-2 vs. .500 or better
This doesn't look much different than the prospective Big Ten champ's, but would the committee really select two Big Ten teams, NEITHER of which won the conference? I doubt it. On the other hand, if Penn State wins Saturday, the committee may have a hard time overlooking that 49-10 head-to-head score.
If Colorado beats Washington
Alabama, Ohio State and Clemson would grab the first three spots, while the two-loss Buffs enter the mix for the fourth spot. You saw the three Big Ten resumes above. Here's Colorado's if it wins Friday night.
Colorado (11-2):
Ÿ1-2 vs. Top 10 (L at No. 5 Michigan, L at No. 10 USC, W vs. No.  4 Washington)
Ÿ2-2 vs. Top 25 (W at No. 17 Stanford)
5-2 vs. .500 or better
As much as I love CU's rags-to-riches story, it's doesn't have much of a leg to stand on here, especially given it likely can't pass the Michigan team it lost to 45-28 in Ann Arbor. A second Big Ten team gets the fourth spot.
If Clemson AND Washington lose
This is where three — yes, three — Big Ten playoff teams becomes a real possibility.
Once again, Michigan would likely box out Colorado. Which means the only other team that could deny the Wolverines a spot is the Big 12 champ — whoever wins Saturday's Oklahoma State-Oklahoma showdown.
Here are their prospective resumes.
Oklahoma (10-2):
Ÿ0-1 vs. Top 10 (L vs. No. 2 Ohio State)
Ÿ2-1 vs. Top 25 (W at No. 14 West Virginia, W vs. No. 11 Oklahoma State)
Ÿ5-2 vs. .500 or better
Oklahoma State (10-2):
Ÿ1-0 vs. Top 10 (W at No. 7 Oklahoma)
Ÿ3-0 vs. Top 25 (W vs. No. 24 Pitt, W vs. No. 14 West Virginia)
Ÿ5-2 vs. .500 or better
Oklahoma State would have a better case than Oklahoma. But the Cowboys' only argument for moving above Michigan would be its status as a conference champion. How much value does winning this year's Big 12 really hold?
That concludes the numbers-heavy portion of this column. If you prefer a Cliff's Notes version, perhaps just look at it this way.
— Alabama and Ohio State are in.
— Clemson will join them with a win.
— 12-1 Washington vs. an 11-2 Big Ten champ could be a real argument.
— Michigan is not out of it.
— Colorado is.
— Oklahoma and Oklahoma State need a sympathetic jury
*****
And now, a few more takeaways from Week 13 as we reset the landscape for Week 14.
Texas' new coach went 9-3 this year — and that's OK
You could hear the chortling when Memphis beat Houston in Tom Herman's last game Friday. Texas is going to pay $5 million a year for a guy that lost to Navy, SMU and Memphis this year?
No, Texas just hired a guy that beat three Top 10 Power 5 teams in two years (Florida State, Oklahoma and Louisville) with a Group of 5 roster; won a national championship as Ohio State's offensive coordinator despite his third-string quarterback starting the three postseason games; and learned how to run a powerhouse program as a GA under Mack Brown and an OC for Urban Meyer.
Herman winning big at Texas is as much a certainty to me as when Florida hired Meyer from Utah or when Washington hired Chris Petersen from Boise State.
LSU didn't get its man — and that's OK
Given that LSU fired Les Miles in September, and given that AD Joe Alleva spent a year pining for Jimbo Fisher and at least last week unsuccessfully wooing Herman, many will view LSU's promotion of Ed Orgeron as "settling."
Forget that.
Anyone still hung up on Orgeron's disastrous three-year stint at Ole Miss nearly a decade ago hasn't been paying attention during his impressive interim stints at USC in 2013 and LSU this year. He's now a seasoned manager and proven motivator. And there's no more natural marriage than between the Louisianan and his dream school.
"Every step I went [in coaching], I was preparing to come back home to LSU," Orgeron said Saturday. "That was my goal the whole time."
Because LSU saved money on its head coach, Orgeron will have plenty to spend building his staff, and yes, Lane Kiffin is the No. 1 target. Any LSU fan not yet sold on the hiring would surely come around if he steals Nick Saban's OC.
Lamar Jackson is about to make Heisman history
Not since Notre Dame's Paul Hornung in 1956 has a Heisman winner lost his last two games of the regular season. And yet even after getting blown out at Houston and losing four turnovers in Saturday's loss to archrival Kentucky, Louisville's star does not appear likely to surrender the lead he's held all season.
As I wrote Sunday, there's no one left that can top Jackson's staggering 4,928 total yards (3,390 passing, 1,538 rushing) and 51 touchdowns. At this point it's not even clear who from among Clemson's Deshaun Watson, Oklahoma's Baker Mayfield and Dede Westbrook, Washington's Jake Browning, Alabama's Jalen Hurts, Texas' D'onta Foreman and others will fill out the field in New York.
Personally, I'd love to just give the Heisman to Alabama's front seven. But Jackson is special, too.
The SEC outside of Alabama is its worst in 16 years
Not since league champ Florida finished 10th in the country in 2000 has the league seen such widespread mediocrity. This past weekend included Vanderbilt embarrassing one-time Top 10 team Tennessee, 6-4 LSU hanging 50-plus on one-time No. 4 team Texas A&M, 3-8 Missouri stunning 7-4 Arkansas and Georgia Tech sending struggling rival Georgia to a 7-5 finish.
If Alabama handles three-touchdown underdog Florida in Atlanta, the league will not have a second team finish with fewer than four losses. And one of those four-loss teams (likely Auburn, Florida or LSU) is going to play in the Sugar Bowl.
On the bright side, 5-7 Mississippi State is probably going to give the league 12 bowl teams due to a shortage of eligible teams. There are going to be a lot of empty seats at most of those SEC bowls. Except where Kentucky goes. Those fans are on Cloud 9 right now.
Brian Kelly needs an escape plan
It's proving to be an unusually quiet start to the coaching carousel now that Texas and LSU are filled. Baylor and Purdue are open, and Oregon will surely fire Mark Helfrich sometime this week, but that's it for now.
The enormous-sized shoe that could still drop is Notre Dame, but if so, it won't likely be the school firing Brian Kelly. AD Jack Swarbrick was emphatic earlier this season that Kelly "will lead this team out of the tunnel opening day next year."
But make no mistake, Kelly wore out his welcome with Irish fans during this miserable 4-8 campaign. Yahoo Sports reported Saturday that Kelly is "exploring coaching options outside Notre Dame," and despite his emphatic denial, it'd be surprising if he's not.
The question is, where does he go? A sought-after NFL candidate a few years back, that window has likely closed. Would he suck in his pride and voluntarily leave Notre Dame for a less-glamorous FBS job? If so, there will be suddenly be a whole lot more dominoes to follow this next month.
Just for fun ...
On Friday night, Washington and Colorado will bring a refreshing new flavor to the Pac-12 championship game. The conference has not seen a school besides USC, Oregon or Stanford win the conference since Washington State in 2002.
But for anyone who grew up on grunge and/or MC Hammer pants, this matchup is not new; it's the early '90s brought back to life. The Buffs shared a national championship in 1990, as did Washington the following year.
The teams even met in a non-conference game (Colorado was still in the Big 8) on Sept. 29, 1990. "Goodfellas" reigned as No. 1 at the box office. "Cheers" was the No. 1 show on TV.
As for the No. 1 song in the country — somebody round up Nelson to sing the national anthem on Friday.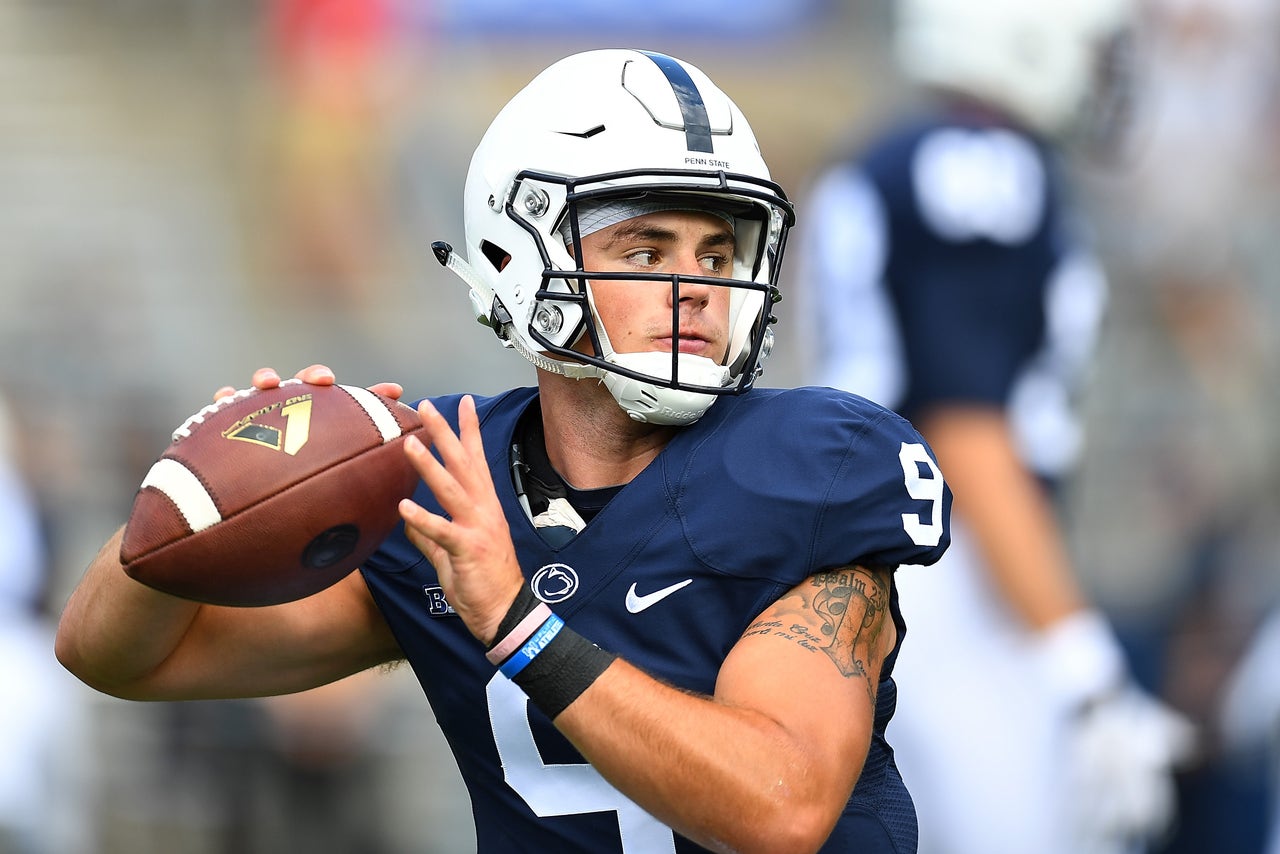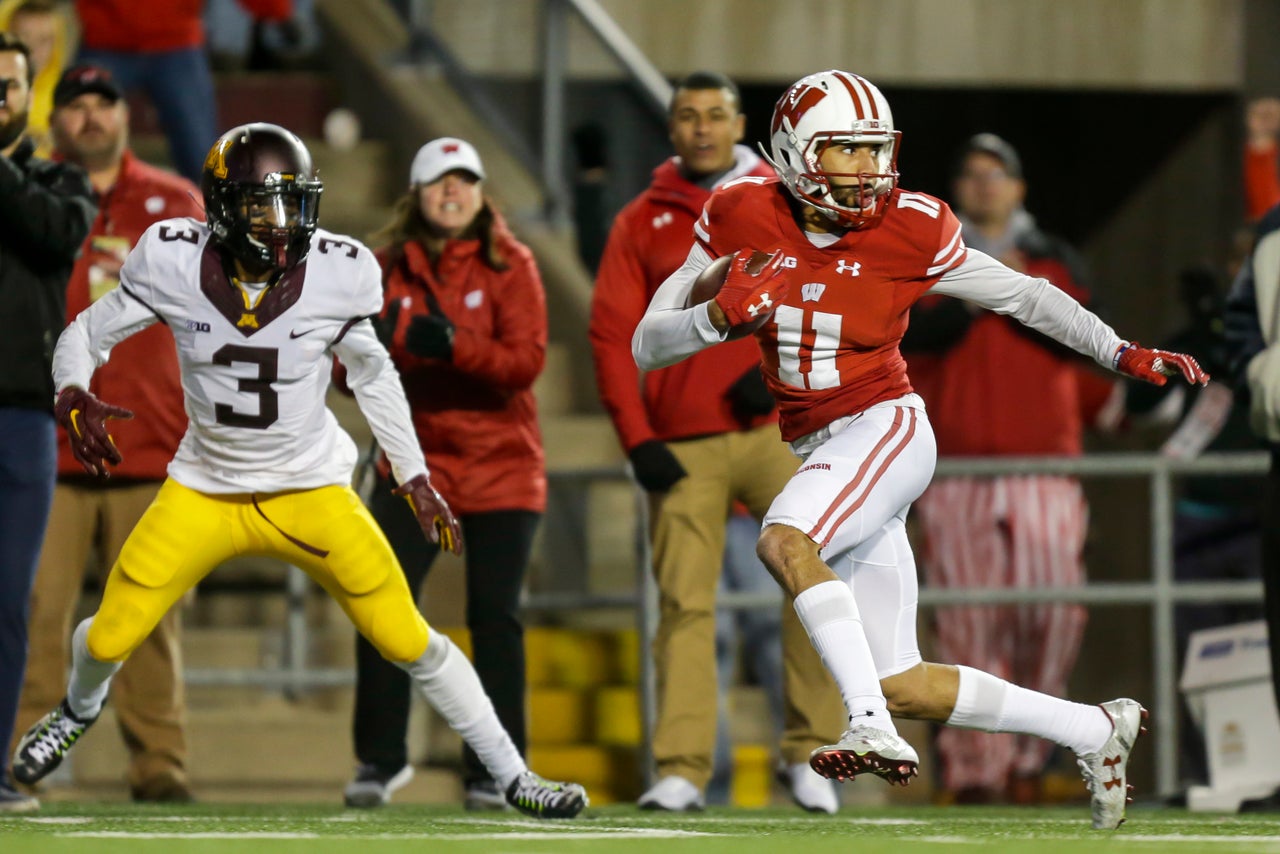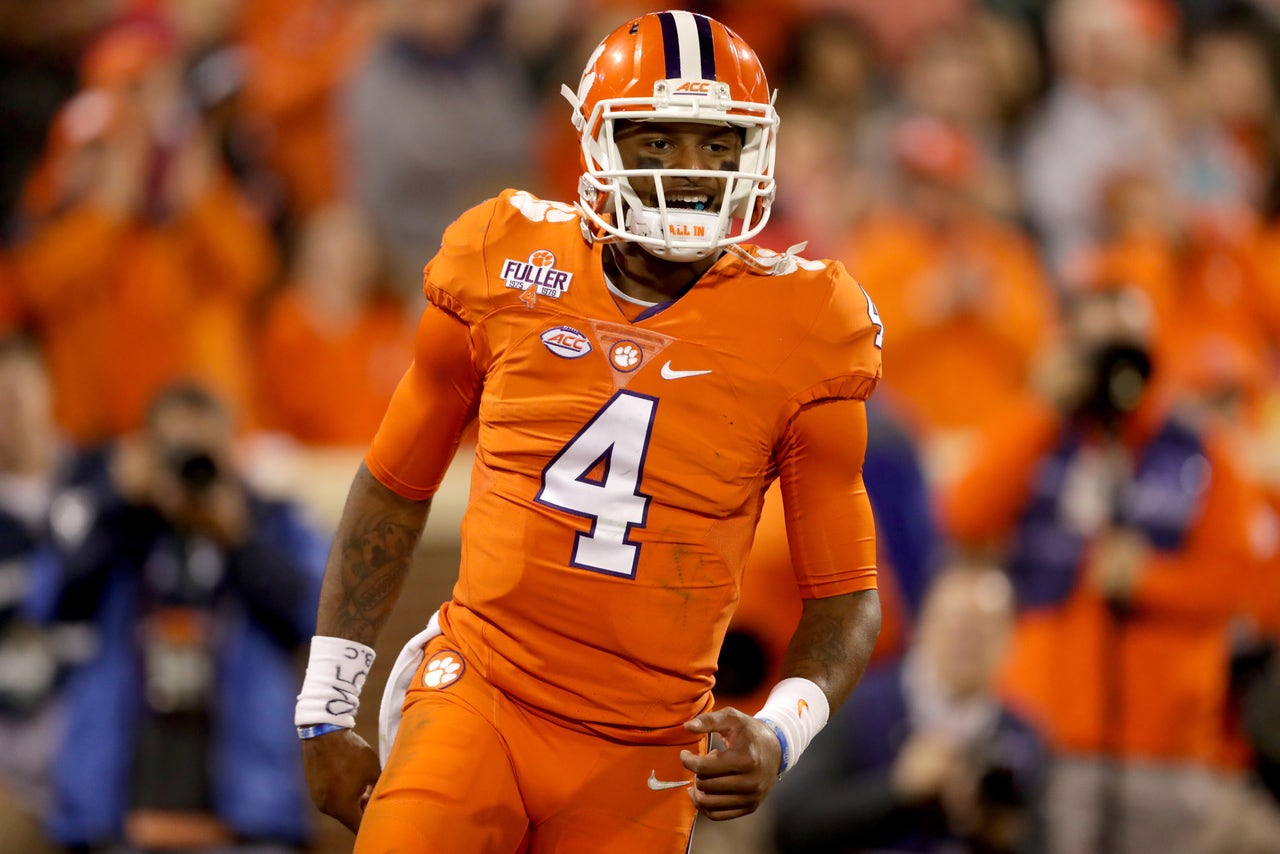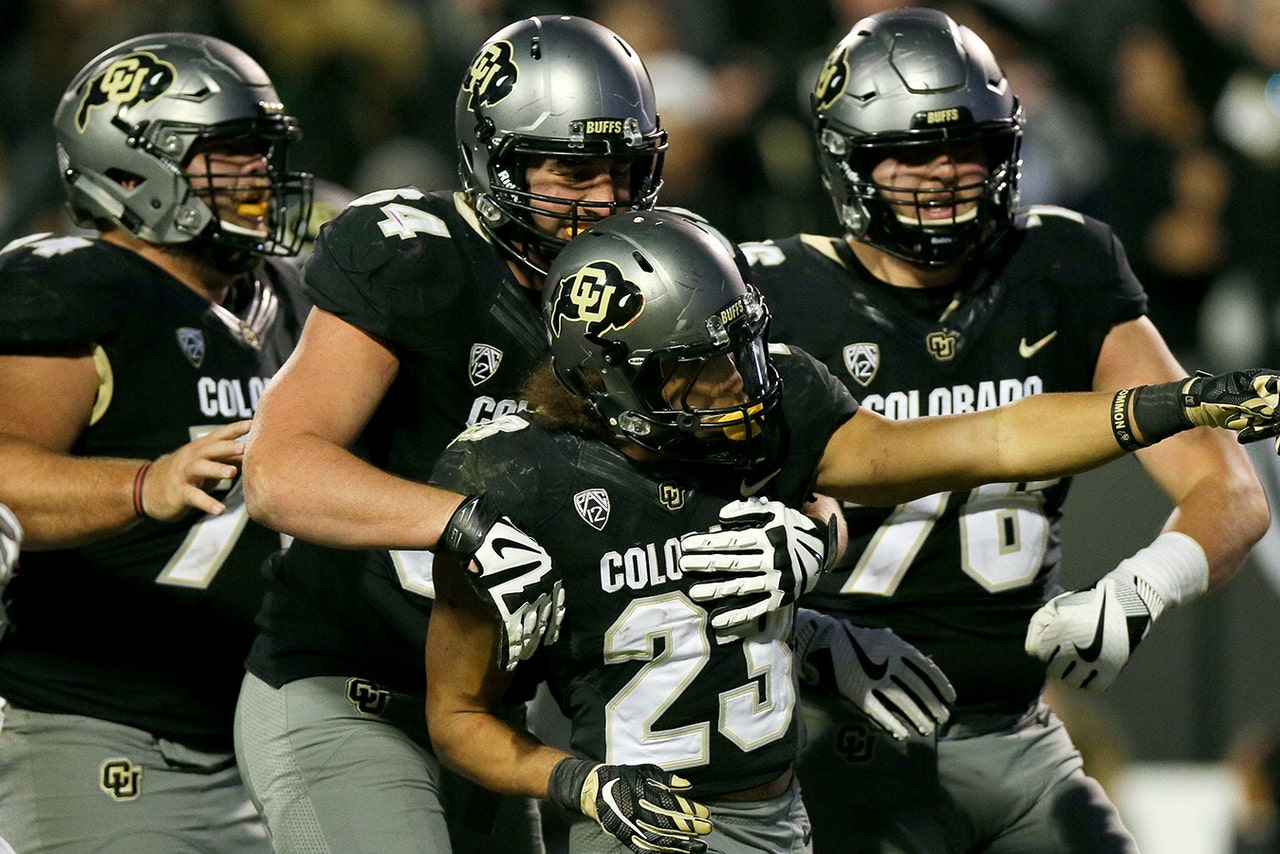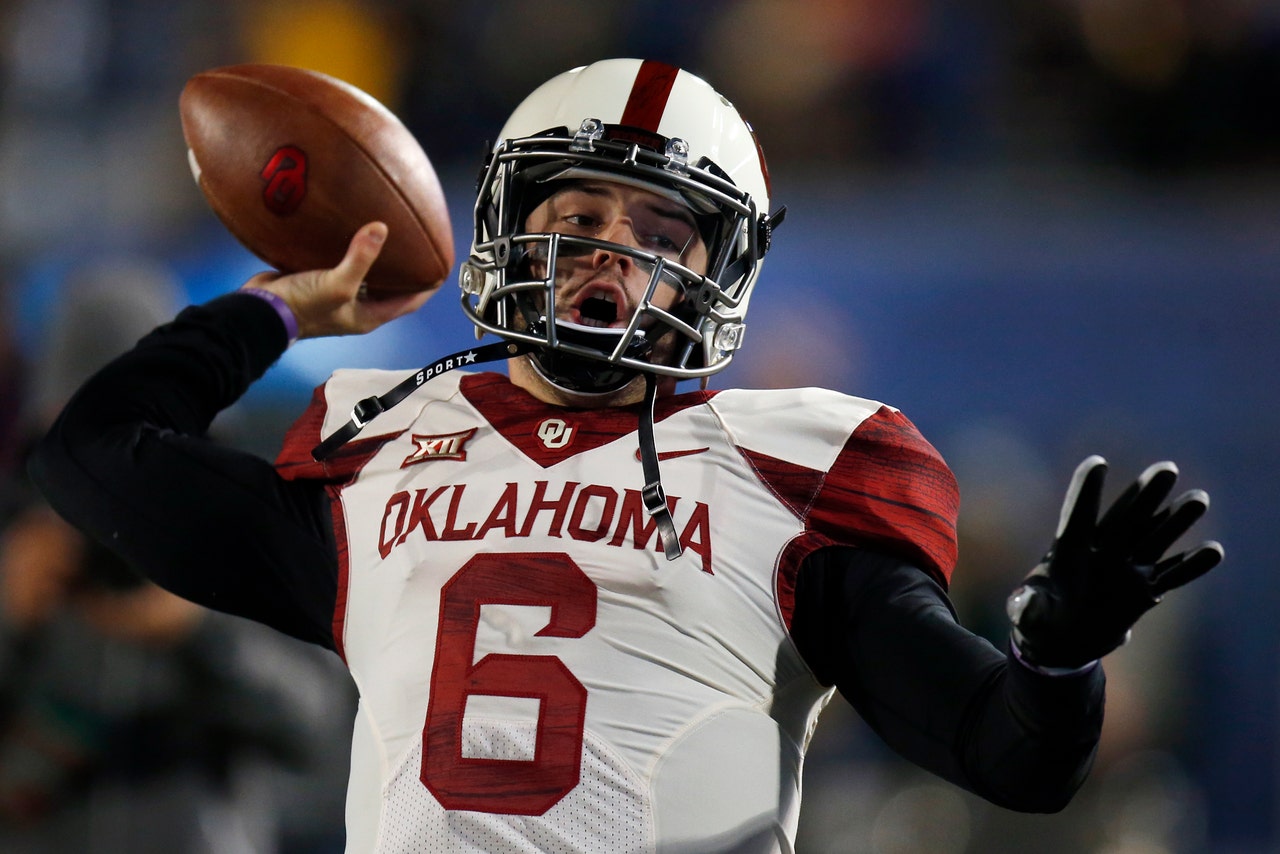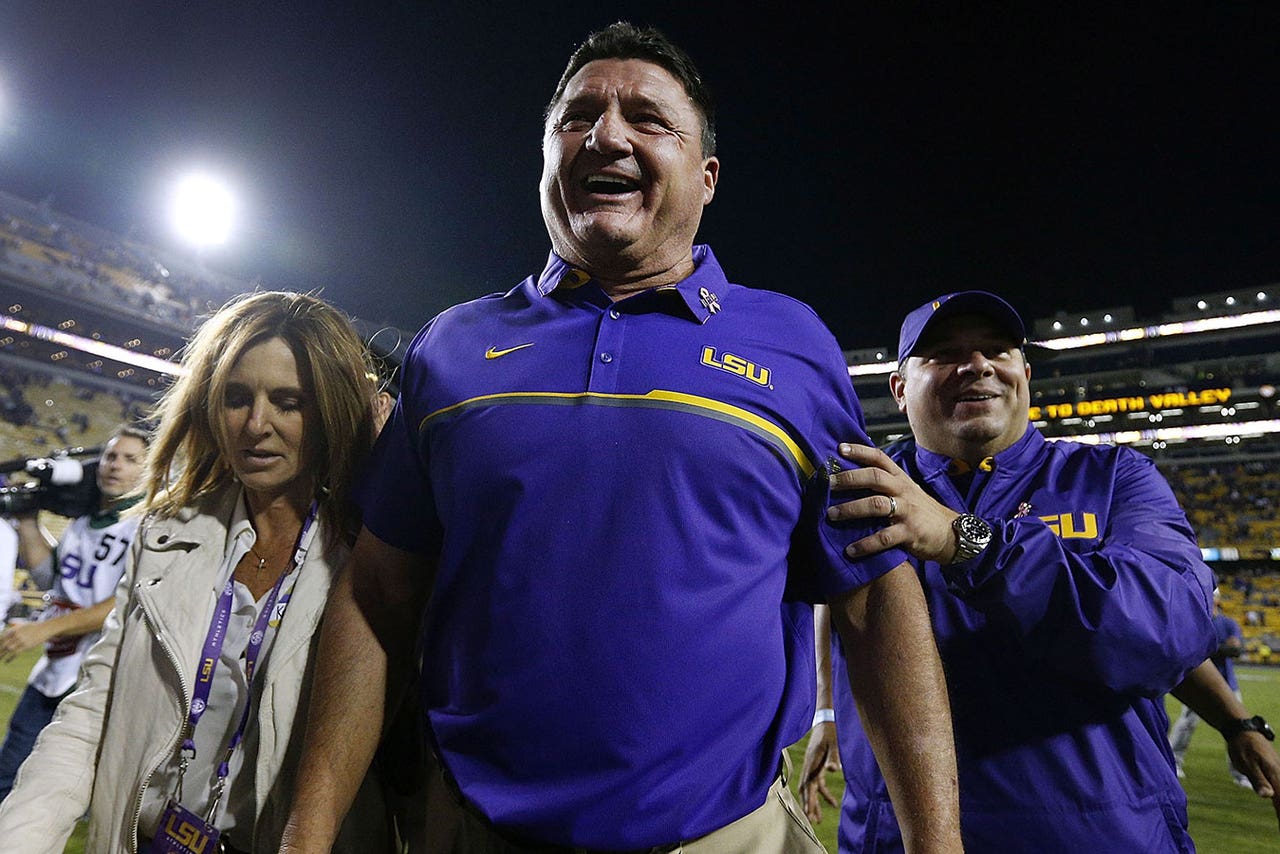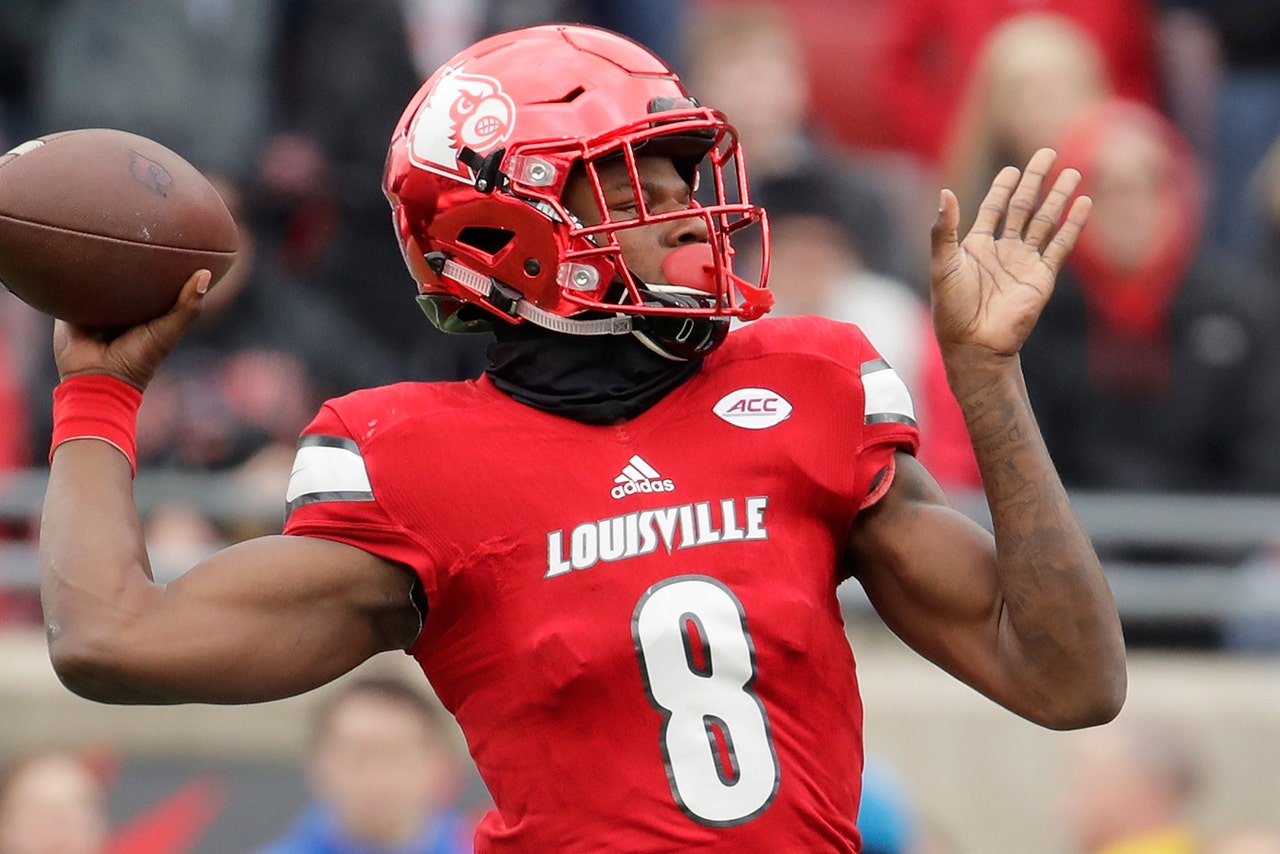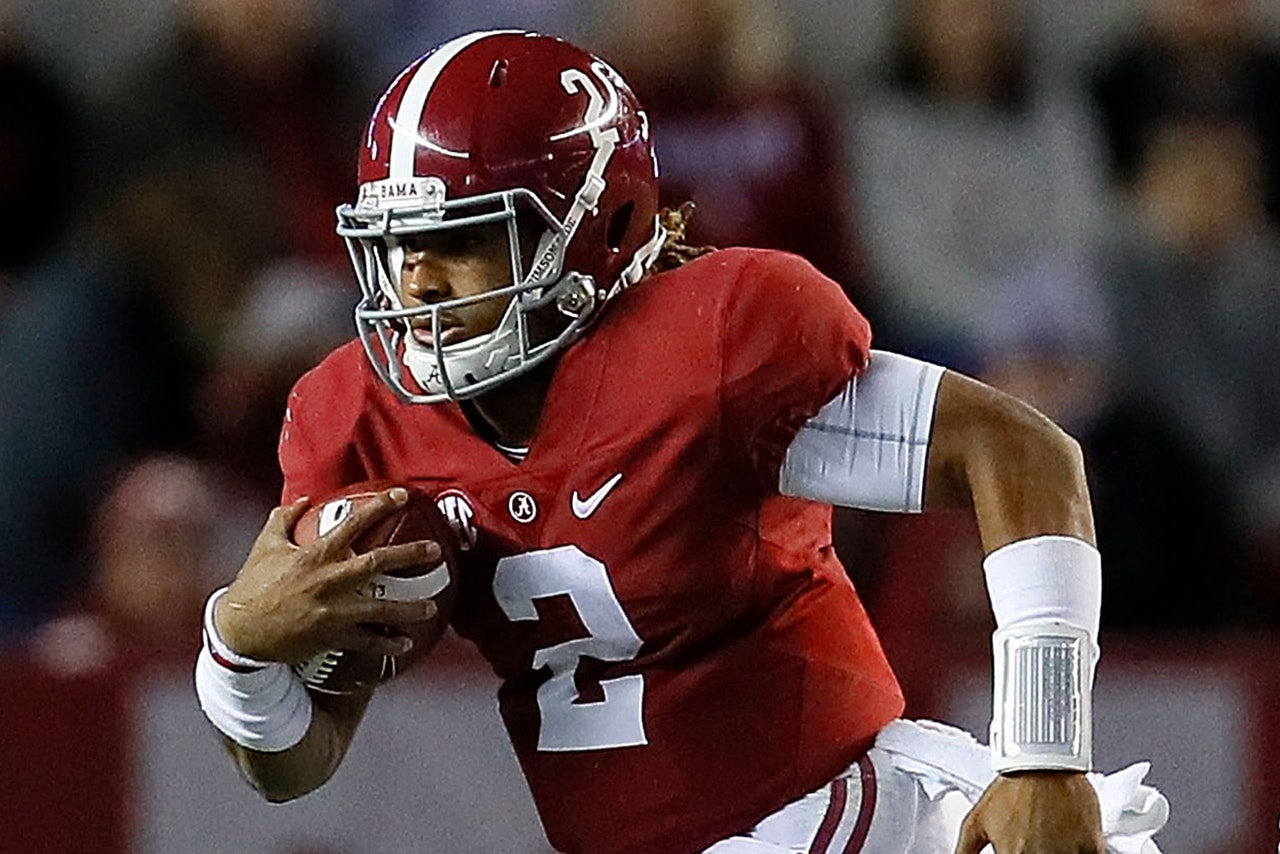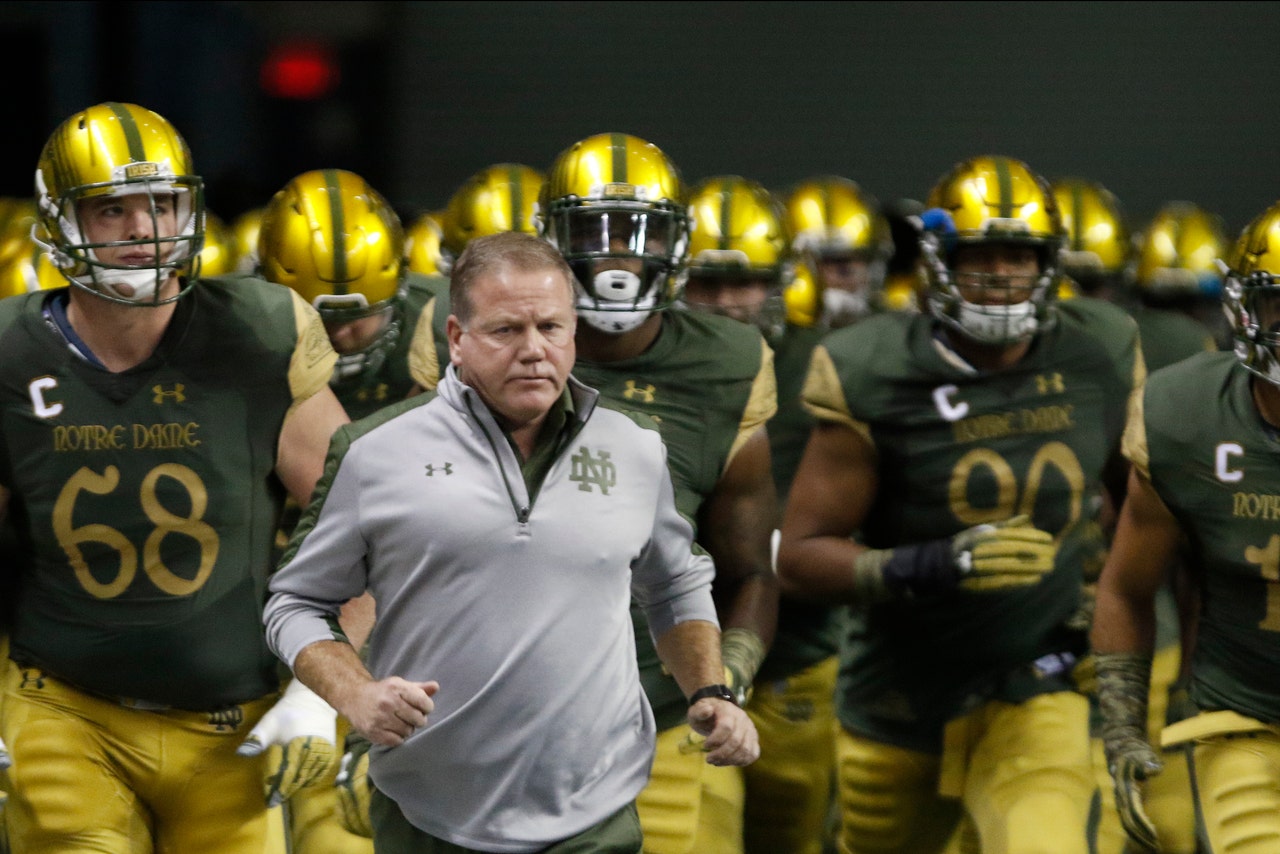 ---
---