College Football
College Football
Dive into this Texas Tech-TCU pass interference call at your own risk
Updated
Mar. 4, 2020 9:18 p.m. ET

I'm not sure what's going to take longer — me to explain a play that happened in the second quarter of the Texas Tech-TCU game Saturday on FOX — or the nearly two hours it took to play the first half.
But it's better I tell you than not tell you. Because it would be wrong not to tell you, even if it might be right for the sake of your sanity. 
So here goes . . . 
TCU had the ball, fourth-and-7 at the Texas Tech 38-yard line with 12:56 left until halftime — which seemed like an eternity while we were watching. TCU led 24-17. 
Ethan Perry dropped back in punt formation, but then faked it and attempted a pass to Josh Doctson, which was incomplete. However, a pass interference penalty was called against Texas Tech's Justis Nelson. TCU was awarded a first down and on the next play scored a touchdown to push its lead to 31-17.
Sometimes when I sit in the Ice Cube here at the FOX Network Center in Los Angeles and watch football games — either college or the NFL — plays like this one take me back to the days when I was the head of officiating in the NFL. 
The play reminded me of many that I had to deal with in the NFL, because the officials would get the play right, but for the wrong reason. 
This play Saturday was NOT interference. The defender, Nelson, timed the pass perfectly.
The play also didn't fall under the rule from an obvious kick formation, where a defensive pass interference penalty can not occur on a throw that is high and deep, simulating a punt.
This was just a straight pass interference call that wasn't right because, like I said, Nelson timed it well. 
Nelson did, however, grab Doctson's face mask and pulled his head so it WAS still a foul. It was a foul, that would have created a first down, just as the pass interference penalty did. 
So as I used to say at the NFL — and maybe it's not right to say — but the officials got the play right for the wrong reason. 
And in the end, it's better to get it right for the wrong reason than to be wrong with no reason. 
I know that makes sense . . . even if it might not. 
---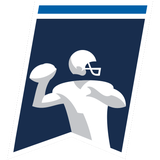 Get more from College Football
Follow your favorites to get information about games, news and more
---