College Football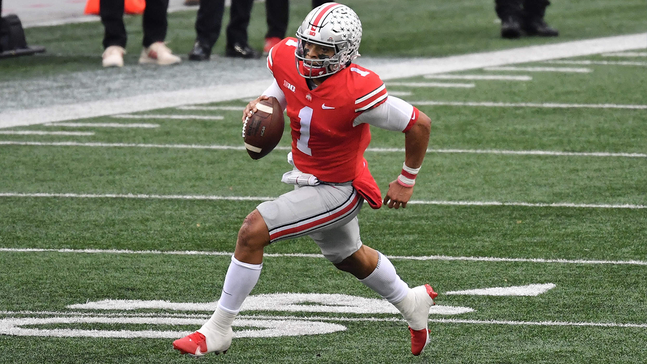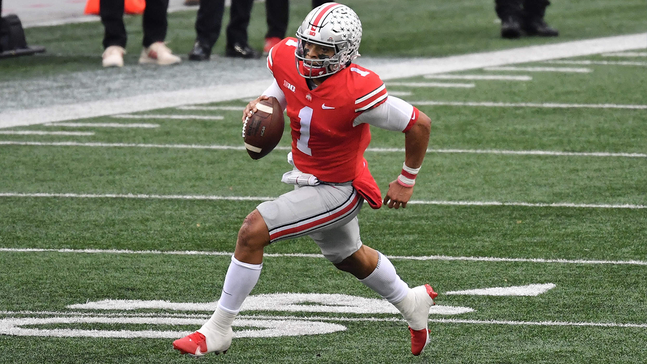 College Football
College Football's Top Plays: Week 14
Updated
Dec. 5, 2020 11:55 p.m. ET
Week 14 featured BYU's Cinderella story coming to an end, Alabama getting their sweet revenge over LSU, and Ohio State and Justin Fields making magic.
Let's check out all the best moments from Saturday:
BYU goes down
The undefeated BYU Cougars made one last attempt to escape unscathed, but Coastal Carolina said, "No way."
DeVonta Smith goes deep
Alabama quarterback Mac Jones went way downtown to hit DeVonta Smith who strolled into the end zone.
Déjà vu?
We're speechless.
Jones tossed for four touchdowns with Smith snagging three in a 55-17 shellacking.
The Javon McKinley show in Big Bend
Notre Dame hopped all over Syracuse, with Ian Book and Javon McKinley hooking up for two first half touchdowns on the way to a 45-21 romp.
The weekly T-Law highlight
Clemson quarterback Trevor Lawrence uncorked one for the 65-yard score.
It was another day of easy work for the Tigers, who clinched their ACC Championship Game berth with a 45-10 win.
Kyle Trask, touchdown machine
The Florida Gators quarterback has been lighting up defenses weekly, and on Saturday, it was the Tennessee Volunteers' turn.
Trask finished with 433 passing yards for four scores.
Justin Fields has jets
Ohio State quarterback Justin Fields handed it off to Trey Sermon.
However, Fields kept pace with Sermon, stiff-arming the defender to let his teammate run it in for six.
It was plays like these that led the Buckeyes to a 52-12 rout.
Life comes at you fast
Pretty much how 2020 has felt for everyone.
OMG, Bo Nix
Auburn quarterback Bo Nix is an escape artist, as well as a playmaker.
Unfortunately, his moves couldn't get the job done, as the Tigers lost, 31-30.
That's a strong man
Purdue's Marvin Grant just casually picked up a 190-pound receiver.
Hang on at all costs
Rutgers receiver Bo Melton went up for the catch and went down hard, but hung on for the first down.
Record-setting run
Iowa State quarterback Brock Purdy not only gave the Cyclones a 14-0 lead with this run, but also tied the school record for rushing touchdowns with 17.
The Cyclones blew out West Virginia, 42-6.
Bijan with the burst
Texas running back Bijan Robinson somehow stayed on his feet for the breakaway touchdown, his third of the day.
While D'Shawn Jamison's 99-yard run was just a yard shy of the score.
However, nothing stopped the Longhorns from scoring, as they won 69-31.
Schooler schooled him
On third-and-11, Texas Tech's Colin Schooler brought the heat, and made the big-time play.
Big man pick-six
Ohio State defensive tackle Haskell Garrett was hyped when he snagged this interception in the endzone.
The price is right
Myles Price put it in reverse and scampered 70 yards down the sideline for a nice little Texas Tech touchdown.
Sacks on sacks
What hurts more than being taken down by one defender?
Might want to ask Penn State's Sean Clifford.
The hit didn't seem to bother him too much, as the Nittany Lions went on to win 23-7.
The Fighting Illini make a statement
The Iowa Hawkeyes' No. 19 ranking didn't seem to faze Illinois, which jumped out to a 14-0 lead behind a Josh Imatorbhebhe toe-tapping touchdown.
Iowa strikes back
The Hawkeyes began to climb out of that 14-0 hole thanks to this 22-yard Sam LaPorta receiving touchdown.
They soon took a 21-14 lead after this four-yard touchdown pass from Spencer Petras to Ihmir Smith-Marsette.
Tables turned
After trailing by 14, Iowa built a 14-point lead of its own behind Petras' third touchdown pass of the game.
And the Hawkeyes ended on top 35-21.
Cornhuskers come out hot, and end strong
The Cornhuskers came out swinging with the blocked punt, downing it at the 1-yard line.
Purdue put up a fight, and this 89-yard score helped keep it close.
But the Cornhuskers finished the Boilermakers off 37-27.
Plant and go
When Notre Dame running back Kyren Williams plants his foot and jukes, it's hard to get ahold of him, as Syracuse found out.
Cardinal rule
Three drives, three touchdowns for Stanford against Washington.
And the Tree reigned supreme 31-26.
Broussard breaks free
Colorado's Jarek Broussard slipped a tackle and took it 75 yards to ignite the Buffalo offense.
Don't blink.
The Buffs rode home with a 24-13 victory to stay undefeated.
Baylor defense says goodnight
"BU's Jalen Pitre put him on the dish and said examine this."
Tip drill takeaway
OU quarterback Spencer Rattler had his pass picked, and the Bears defense came down with it.
But he bounced back in a major way.
And Oklahoma went on to win 27-14.
Hurt brings the hurt
Arizona state thought they had the interception, until UCLA's Delon Hurt came out of nowhere for the snatch.
---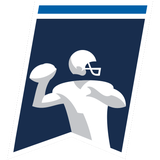 Get more from College Football
Follow your favorites to get information about games, news and more
---