College Football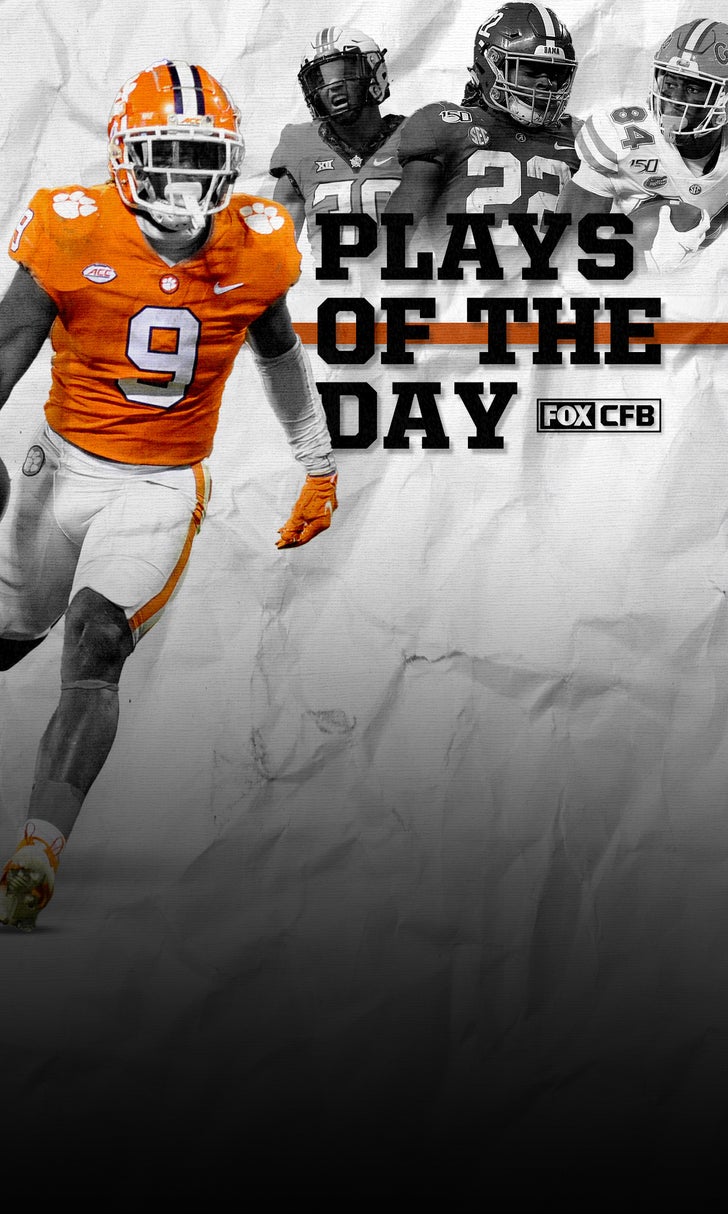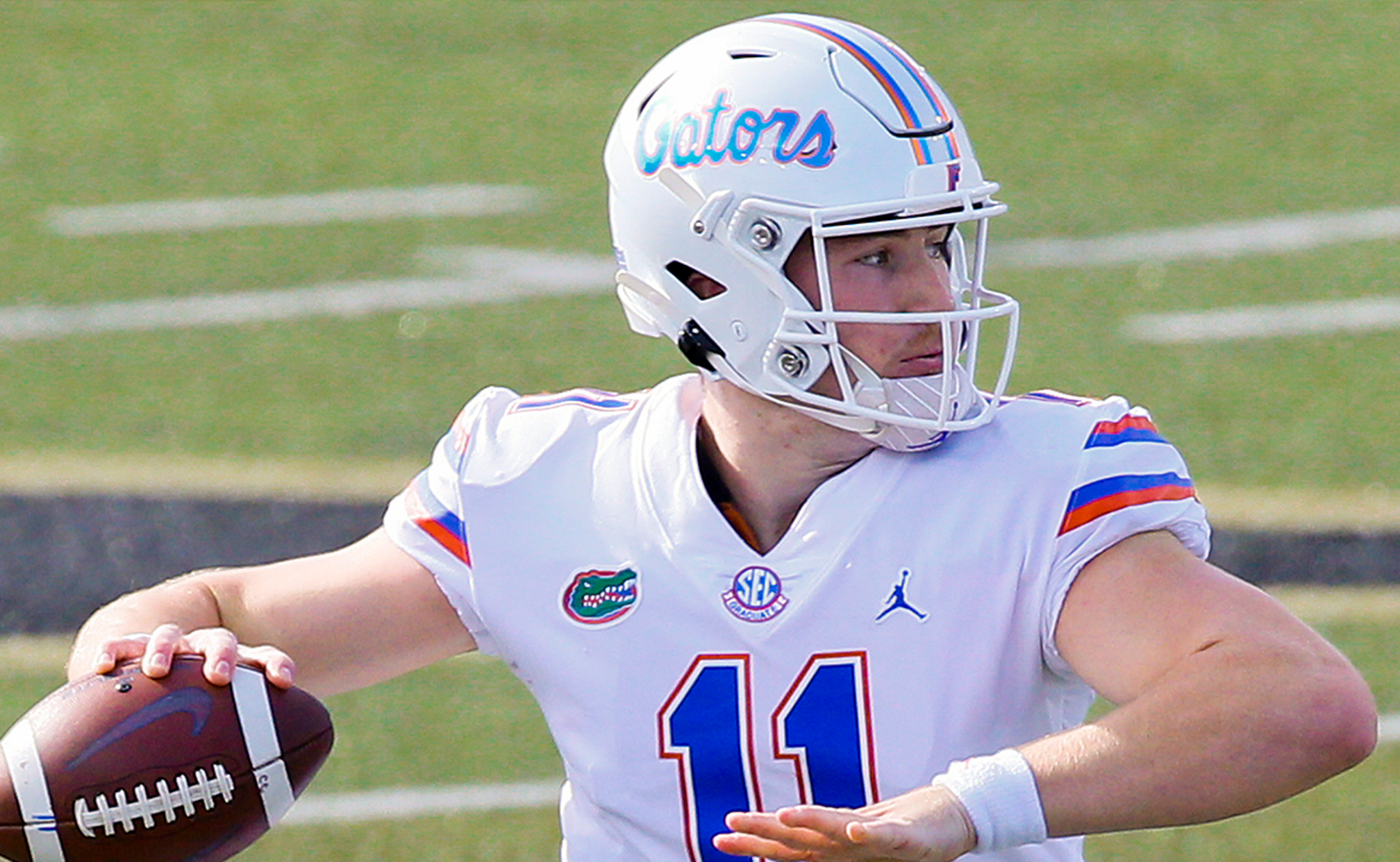 College Football
College Football's Top Plays: Week 13 - Saturday
November 28, 2020
Thanksgiving weekend offered up a veritable feast of college football, culminating in another wild Saturday.
Trevor Lawrence made his return for the No. 3 Tigers, while top-ranked Alabama made light work of No. 22 Auburn, and Sarah Fuller made history for Vanderbilt.
Let's check out all the top plays from Week 13's Saturday slate.
Her-story made
Sarah Fuller became the first female to play in a Power 5 football game when she kicked off for the Vanderbilt Commodores to start the second half.
Syracuse seals its own destiny
After taking a sack on third down, needing a touchdown and with no timeouts, Syracuse spiked the ball to try to set up one final shot at the end zone.
For those keeping score at home, that spike took place on fourth down. Oops.
Michigan falls in the Big House
Michigan true freshman AJ Henning went up and got it, despite intense coverage.
But in a close contest, the Wolverines were stuffed on fourth-and-inches.
And with that, Penn State earned its first win of the season, 27-17.
Act like you've been there before
We're not entirely sure what this offensive lineman was trying to accomplish with this Oscar-worthy flop, but he definitely sold it well.
Right back where he left off
Trevor Lawrence tallied 402 passing yards and two TDs through the air against Pitt, even though this thing of beauty didn't count.
The throw and the catch
Indiana's Michael Penix lofted one up under major pressure, and Miles Marshall brought it down using just his fingers.
Patterson off to the races
On the first play of the game, Buffalo's Jaret Patterson took it 62 yards deep into Kent State territory.
And he didn't stop there. 
Patterson finished the day with 409 yards on the ground for eight rushing touchdowns. Wow.
Kyle Squared does work
Florida Gators Kyle Pitts did what he does best, catching a dart from Kyle Trask and taking it 56 yards to the house.
Trask and Pitts hooked up for three touchdowns in the win.
That's an oops
The onside kick went horribly wrong for Texas Tech, as Oklahoma State instead scooped it up for a score.
But then they got a second chance!
Wait, what?
The interception, the fumble, and then the recovery? It's Maryland's football!
SaRodorick's escape act
Texas Tech's SaRodorick Thompson only needed a yard, but he got a little more out of this play.
Go SaRodorick, go!
Tylan Wallace will beat you
Oklahoma State's Tylan Wallace climbed the ladder for the 39-yard gain into the red zone.
Alan Bowman is accurate
Texas Tech quarterback Alan Bowman dropped it in the basket for his receiver way down field.
High steppin'
Texas Tech's Erik Ezukanma shook the defender and knew he was headed untouched to the house for a 48-yard score.
Clemson takeaway
Pittsburgh wanted to make a play deep down the field against Clemson, but Andrew Booth had other plans.
One hand, no problem
Clemson wide receiver Cornell Powell only needed one hand for this reception, proving to be too much for the Pittsburgh secondary.
Devonta Smith's sustained excellence
DeVonta Smith is making a habit of burning secondary's accros the country this season, scoring this receiving touchdown after a Mac Jones pump fake.
A different half, the same story for Smith, with him scoring his second touchdown of the game in the third quarter.
Show off the vertical!
Purdue running back Zander Horvath could run through you, or in this case, jump over you.
Spreading the wealth
Mac Jones is spreading the wealth against Auburn in the Iron bowl, with his third touchdown pass to a third different receiver in the first half.
Alabama with an iron fist
The Crimson Tide have dominated both sides of the ball against Auburn, with Malachi Moore intercepting Bo Nix.
Najee Harris joins in on the fun
There's a route going on in Tuscaloosa, and Alabama running back Najee Harris is part of it.
To the hosue
Texas A&M got on the board with the first touchdown of the game against LSU thanks to running back Isaiah Spiller.
Turning defense into offense
Texas A&M's offense hasn't been its sharpest against LSU, so the defense stepped up to score some points with an interception returned for a touchdown.
Right place, right time
It looked as if Georgia had a reception, and then it turned into a South Carolina interception.
---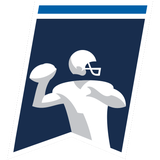 Get more from College Football
Add to your favorites to get information about games, news and more.
---
---