College Football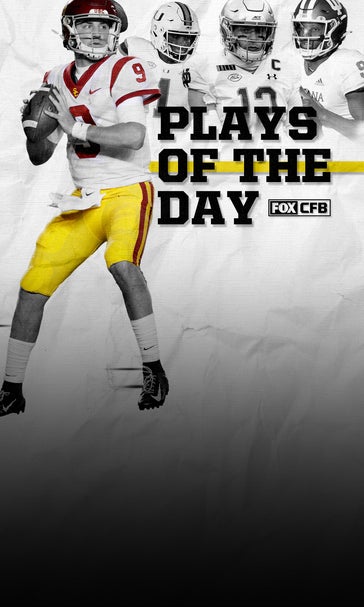 College Football
College Football's Top Plays: Week 11
November 14, 2020
On another fine college football Saturday, Indiana moved to 4-0 in the Big Ten for the first time since 1987, Penn State fell to 0-4, and the Pac-12 offered unpredictable excitement all day long.
Here are the top plays from Week 11 of the college football season.
The Cardiac Trojans
In a game that was tied 20-20 headed after three quarters, the USC Trojans and Arizona Wildcats traded the lead four more times in the fourth before a winner was decided in Tucson.
The Trojans marched back down the field to take the lead once and for all in the closing minute, with Vavae Malepeai scoring on an eight-yard rushing touchdown.
For the second consecutive week, USC was able to snatch victory from the jaws of defeat and advance to 2-0 on the season.
Our own Joel Klatt busts a move
For your viewing pleasure, here's a little behind-the-scenes glimpse of Gus Johnson loving every moment of Klatt's impressive dance moves.
It's that "got the W on a Saturday" feeling, you know?
Wisconsin's stand makes history for Michigan
Unfortunately for the Wolverines, it wasn't the kind of history they'd like. The Badgers held strong on fourth-and-goal ...
... as Michigan had arguably its worst first half at home all time.
Gotta keep your eye on the back
There's nothing like a QB finding a running back on a pass for a big gain – especially when it's for 71 yards and a touchdown. Just ask the Oregon Ducks.
Not-so-special teams
You have to give Washington's punter credit. Even after a botched snap flew over his head and 50 yards behind the line of scrimmage, he still tried to get a kick off.
The thing is, it still ended in an Oregon State touchdown.
Ben Skowromek brings the luck of the Irish
Notre Dame's Ben Skowronek showed off his skills with the classic one-handed grab.
Then, Skowronek added another score ... and another. He entered halftime with four catches for three touchdowns.
And the Irish exited Week 11 with a 45-31 win over Boston College.
Worst trick play ever?
Army will want a few plays back from its 38-12 loss to Tulane, including this attempted cross-field lateral on a kickoff return that resulted in ... well, you should just watch it for yourself.
The Nittany Lions can't roar back
Penn State put pressure on Nebraska quarterback Luke McCaffrey, and Brandon Smith came down with the pick, setting up the opportunity for the Lions to attempt a comeback.
But Penn State fell short, 30-23.
It was a day of firsts, as Nebraska earned its first win of the season in McCaffrey's first career start, showing his stuff on the first drive of the game.
Reminds us of a certain superstar running back – his brother, Christian McCaffrey.
McCaffrey was aided by the Cornhusker defense, as Cam Taylor-Britt picked off Penn State's Sean Clifford and took it 55 yards to the 15-yard line.
In addition to a sack, scoop, and score for Big Red.
West Virginia would not let up
West Virginia quarterback Jarret Doege found TJ Simmons twice for touchdowns in the 24-6 victory over TCU.
As special teams added extra-special plays, including Tyler Sumpter's one-yard line punt for rough Horned Frogs field position.
Later, Sean Mahone recovered a TCU muffed punt.
And finally, the Mountaineers finished off the day with a major takeaway from TCU quarterback Max Duggan.
Indiana is unstoppable
In Indiana's 24-0 victory over Michigan state, receiver Ty Fryfogle had himself a day with 200 yards and two touchdowns.
It was the daily double for the Hooisers, as cornerback Tiawan Mullen picked off MSU's Rocky Lombardi twice.
Illinois puts up a fight
The Fighting Illini intercepted Rutgers quarterback three times, the third coming from Nate Hobbs, who returned it 26 yards.
Illinois then had excellent field position to kick the game-winning field goal for the team's first win of the season.
Kentucky runs straight to victory
In a 38-35 win over Vanderbilt, Kentucky's Chris Rodriguez busted loose for a 74-yard score.
After that, tight end Terry Wilson found pay-dirt after sneaking 21 yards down the sideline.
Hendon Hooker hits the hole
Virginia Tech running back Hendon Hooker escaped traffic and scampered in for a 53-yard score.
The Hokies put up a fight, but ultimately lost, 25-24.
Razzle Dazzle Newsome
North Carolina receiver Dazz Newsome was gone after Sam Howell found him down the middle for a 75-yard touchdown.
It was just one of many as the Tar Heels won, 59-53.
Pitre loves pick-sixes
Jalen Pitre snagged a pick-six for the second-consecutive week.
Amon Ra goes long
USC quarterback Kedon Slovis launched a bomb to Amon Ra, who went up and got it for 48 yards.
Turnover on the trick play
Texas Tech failed to fake out the defense, as Baylor recovered the fumble.
Hurdle with the house call
Houston's Marcus Jones got six, with his fifth career touchdown off a punt return.
A legend is born
Brenden Rice, son of Hall-of-Famer Jerry Rice, walked it in for his first career touchdown at Colorado.
Proceed with caution
Running against Colin Schooler might not be the best plan of action.
Have a game, Ayden Hector
The Washington State defensive back was all over the place in the first half against the Ducks, although Oregon came away with the win.
---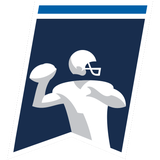 Get more from College Football
Follow your favorites to get information about games, news and more
---
---