College Football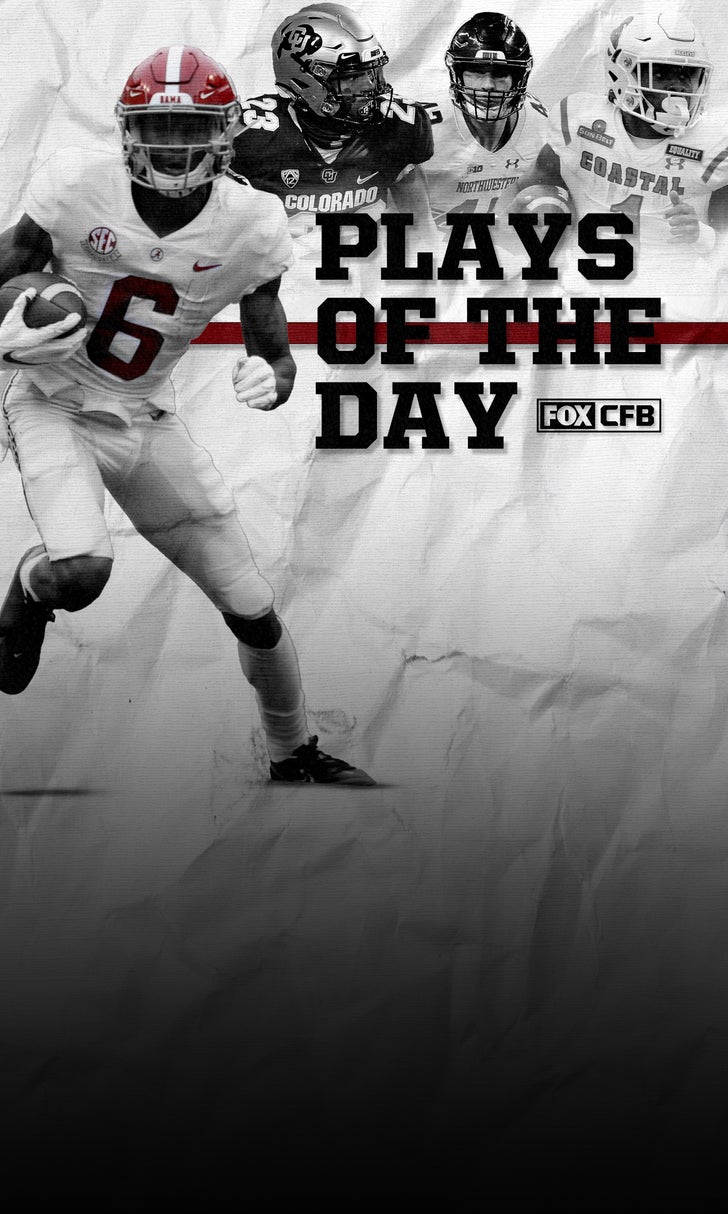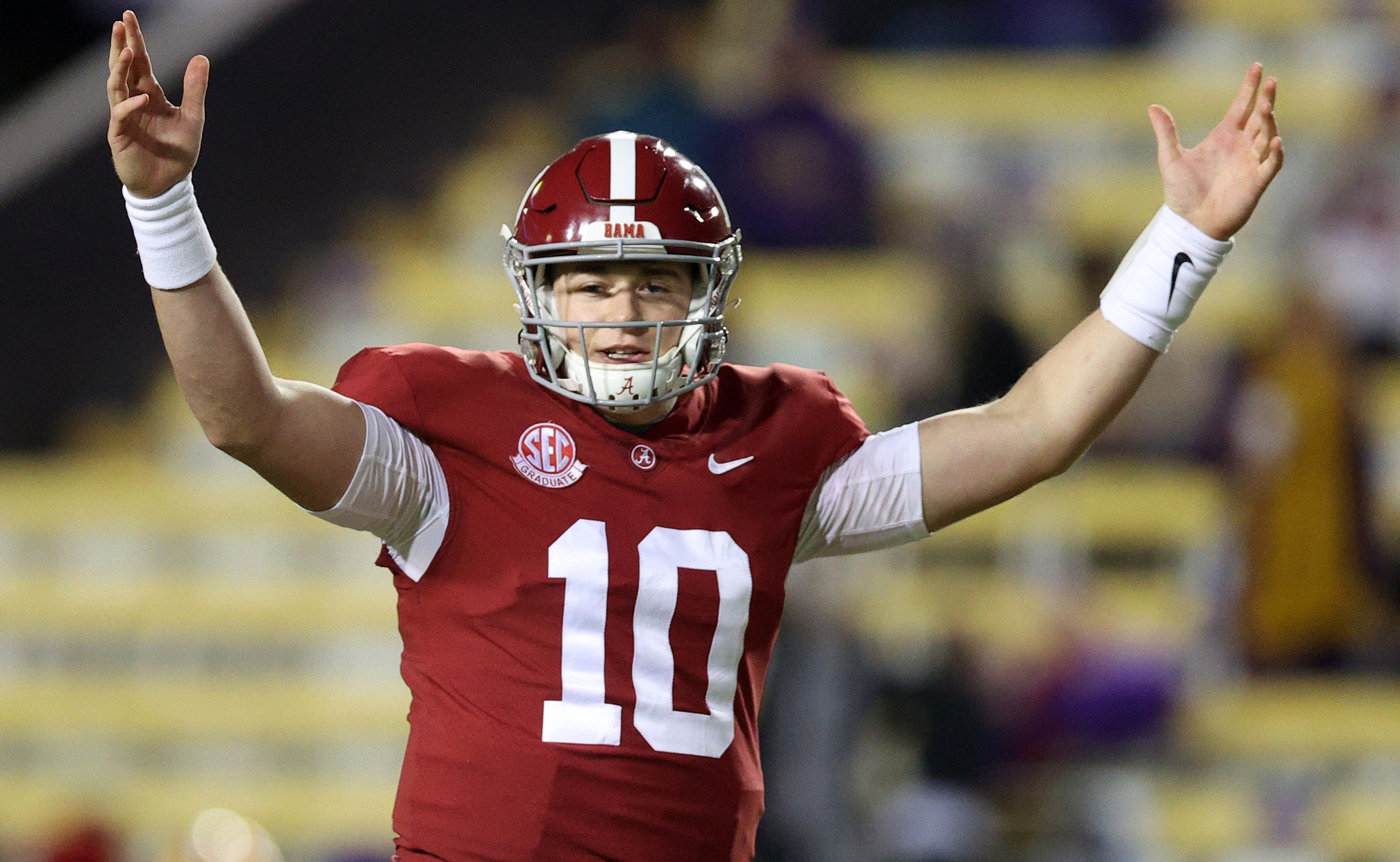 College Football
College Football's Top Plays: Week 15
December 12, 2020
As winter nears and the College Football Playoff picture comes into focus, 'tis the season to cherish the precious few college football Saturdays we have left.
Fortunately, this weekend offered up one of the wildest plays of the season, a historic scoring occasion, and much more.
Let's check out all the top moments from Saturday.
Honestly, who throws a shoe?!
"Unsportsmanlike conduct: throwing the LSU player's shoe 20 yards down the field."
From there, the Tigers seized the momentum, as kicker Cade York uncorked a 57-yarder through the fog to knock off No. 6 Florida.
Um, what?
This might have been the craziest sequence of events in a single play this season – and the purest definition of playing until you hear the whistle.
A watershed moment
Vanderbilt kicker Sarah Fuller became the first woman to score in a Power 5 game in college footbal history with this extra point attempt.
He's not human
DeVonta Smith is not just a football player. 
He's a playmaker.
Up and over
Chad Fotheringham showed off his athleticism with this big-time hurdle.
Like father, like son
Colorado receiver Brendan Rice – the son of the great Jerry Rice – hit the hole and hit the end zone for an 81-yard score.
Rice was off and running today.
Hot start in the snow
Utah went 60 yards in six plays for six points to take an early lead over Colorado.
Right place, right time
Minnesota's Tyler Numin snagged his first career interception.
And the Gophers capitalized, as Mohamed Ibrahim broke through for the score.
Turned on the jets
Nebraska's Wan'Dale Robinson flew through the defense for a 47-yard run.
One-handed perfection
Colorado receiver La'Vontae Shenault might have just made the catch of the day.
Getting funky
Maryland's Jake Funk made the 44-yard house call to put the Terps back on top.
Dotson has wheels
Penn State's Jahan Dotson sidesteps a few Spartans for an 81-yard house call.
And the Nittany Lions roared en route to a 39-24 victory.
Ran away with it
Utah's Ty Jordan sealed the Utes' 38-21 win with a 66-yard strike.
UNC ran away from Miami
Literally, after this 65-yard ruhsing touchdown from Michael Carter gave them a 21-3 lead over the Hurricanes.
The Navy over the Army?
Xavier Arline's big run put Navy in good position against Army in the third quarter.
Not quite
But Army held strong at the goal line to make sure Arline's long run didn't lead to a touchdown.
The flick of the wrist
Sam Howell makes it look effortless on this 87-yard hook up with Dyami Brown.
Playing the wrong side of the ball
If you're making plays like this on defense, you might need to play on offense as well.
Beast mode
UNC running back Javonte Williams channeled his inner-Marshawn Lynch with this run against Miami.
Off to the races
Nobody on Wisconsin was catching Iowa running back Tyler Goodson on this 80-yard touchdown run.
A first time for everything
Florida quarterback Kyle Trask has effortlessly thrown touchdown passes all season, so it was time for a new challenge on the ground.
Nothing makes sense
Being in the right place at the right time pays off, as evidenced by this LSU interception.
---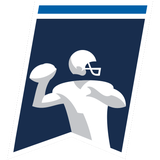 Get more from College Football
Add to your favorites to get information about games, news and more.
---
---