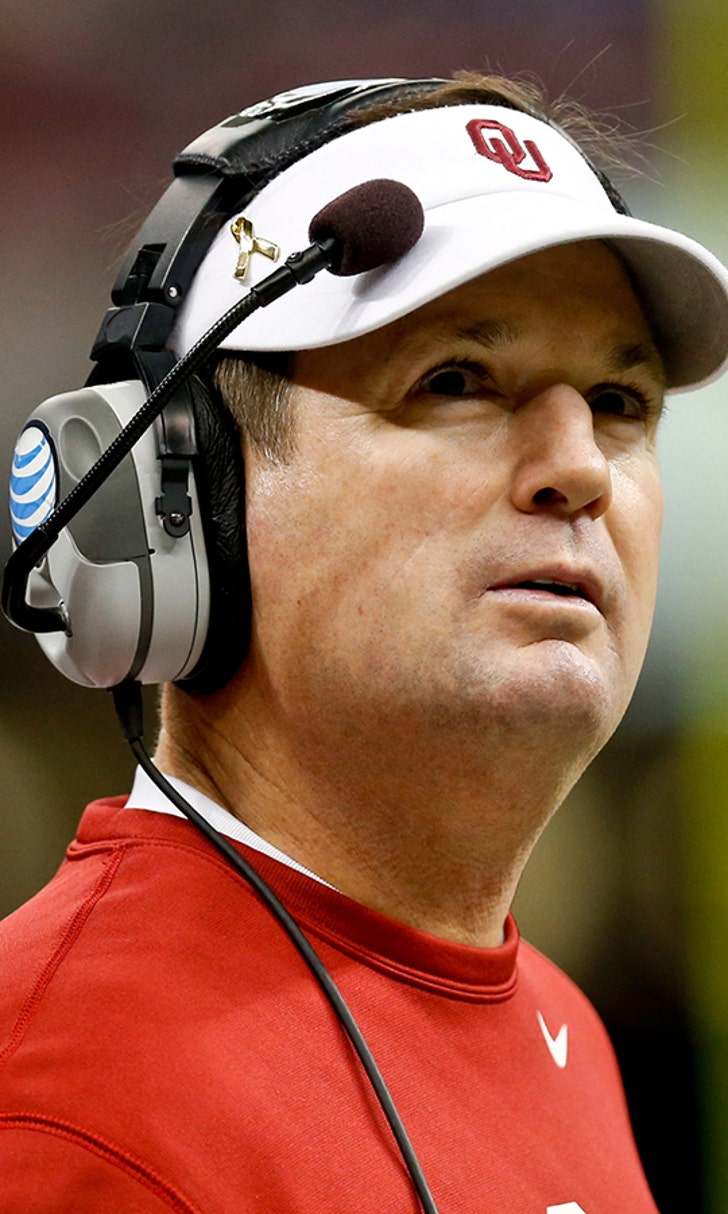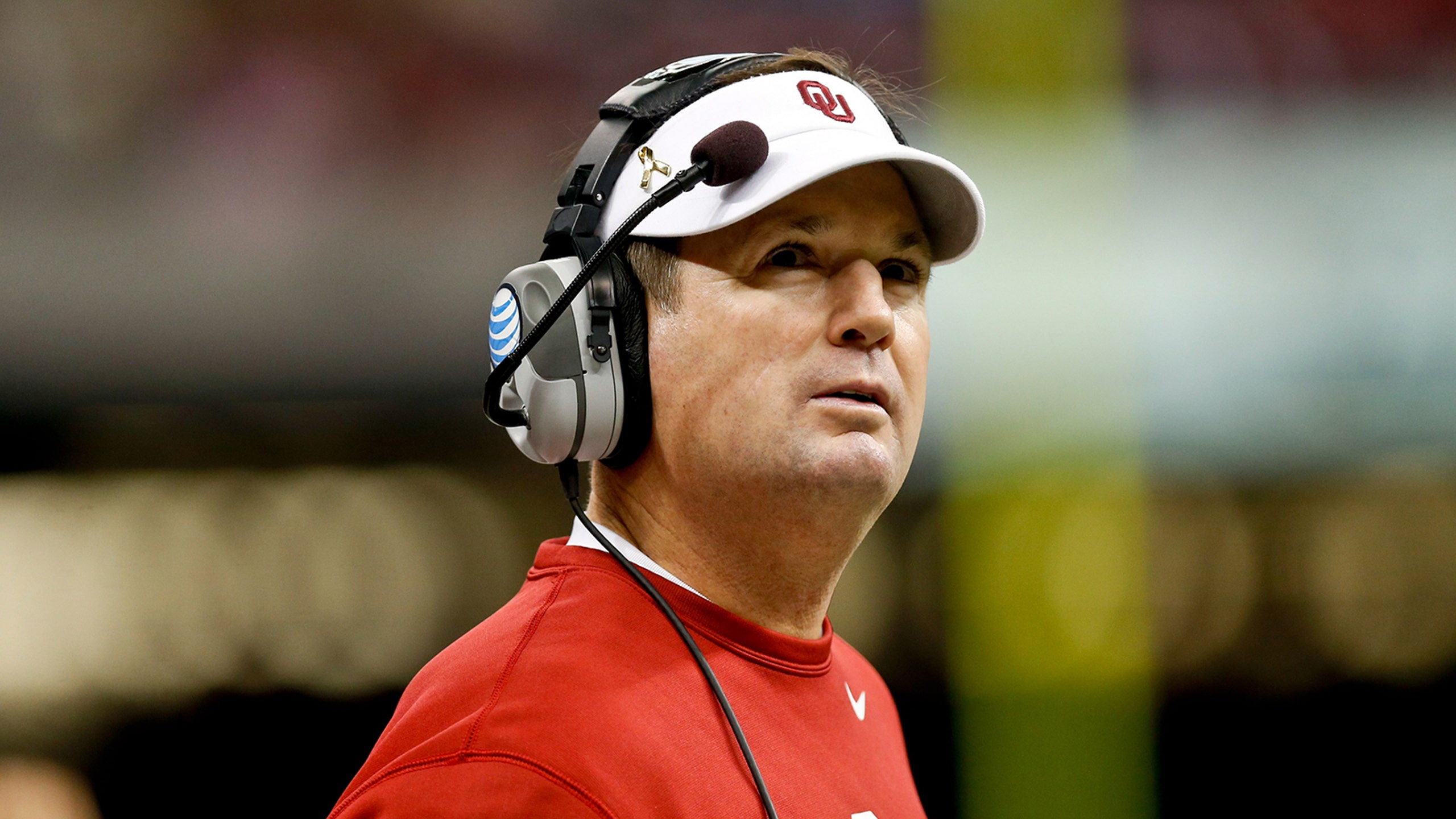 Big 12 notebook: Clemsoning? More like 'Soonering'
BY foxsports • October 13, 2015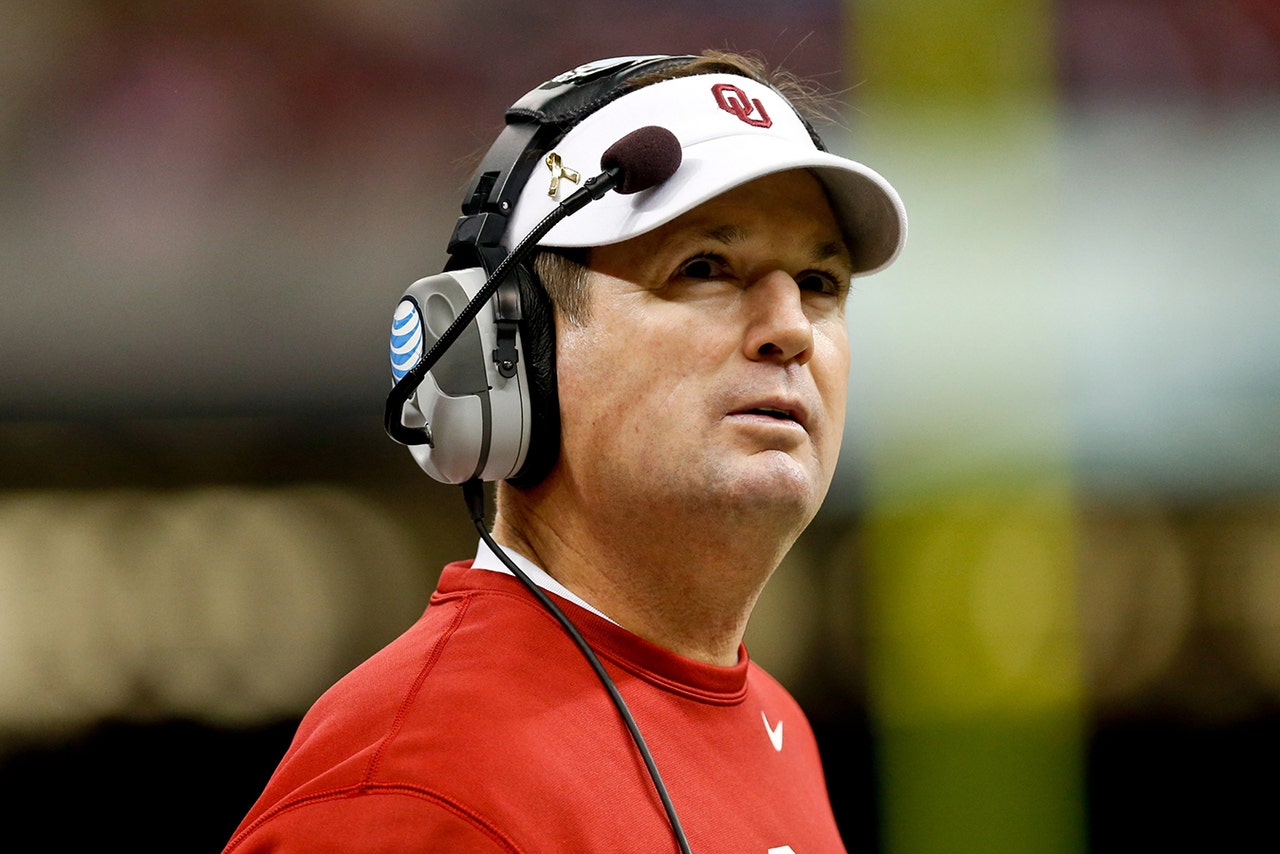 Clemson is the No. 5 team in the latest AP Top 25 rankings, and the Tiigers have looked outstanding.
The popular narrative, however, is that the Tigers are going to fall to an unranked team when we least expect it. After all, that's what 'Clemsoning' is. Dabo Swinney doesn't liked being asked about that term, and we've seen hot take after hot take this week defending the 2015 Tigers. And perhaps those are fair.
What if we're missing the point? Perception isn't always reality, and though groupthink may suggest that Clemson tends to lose games it shouldn't more than other major programs, do the numbers support that?
As it turns out, based on the statistics, one Big 12 powerhouse trumps Clemson in the 'losing games it shouldn't' category. That school is Oklahoma, which lost a 24-17 shocker to arch-rival Texas on Satuday.
ESPN broke down some of Oklahoma's gut-wrenching defeats in the past five years. The Sooners had a 90 percent chance of upending the Longhorns, according to Football Power Index. In the past half-decade, Oklahoma has six defeats in which FPI gave them an 80 or greater percent chance to win. That's the most in the country.
The Sooners take on a feisty Kansas State squad Saturday in Manhattan, where the Wildcats gave Heisman hopeful Trevone Boykin and No. 3 TCU a major scare.
''We're going to be ready for a Kansas State team that's going to give us their best shot,'' quarterback Baker Mayfield said. ''They took TCU down to the wire. It's just a tough environment to play at. We've just got to be ready to come in there with the right attitude and be hungry.''
Mayfield was efficient enough against the Longhorns, completing 20-of-28 passes for 211 yards andn a score. The running game was a different story. Samaje Perine and Joe Mixon combined for 16 carries for 60 yards, well below Oklahoma's season rushing average.
The Sooner will need to revitalize the running game against the Wildcats.
Boykin narrowing the Heisman gap with Fournette
We're six weeks into the season, but two players have distanced themselves from the rest of the pack in the Heisman race: Leonard Fournette and Trevone Boykin.
Fournette seems to be on another planet from a talent standpoint, but what Boykin's doing is remarkable, too.
Since Week 3, the senior signal caller is averaging 393 passing yards per game and has accounted for 19 touchdowns. The Horned Frogs are decimated with injuries on defense, and if Boykin can manage to lead TCU to the College Football Playoff, this may not end up being the 'Year of the Running Back' after all.
Fournette is still the favorite, but the gap is narrowing. LSU still must face Florida, Alabama and Ole Miss – three tough run defenses. Fournette is clearly capable of posting monster numbers against elite foes, but the best defenses Boykin has to face the rest of this season are Baylor, Oklahoma and Oklahoma State. Those units aren't scaring anyone.
Sometimes, the easiest path is the correct path. Fournette might have the most ability in the country, but Boykin is hungry to prove his Heisman candidacy.
Baylor and TCU flip-flop in the polls
What a weekend it was for Seth Russell. There wasn't much doubt that the Baylor would cream the Kansas, which it did by 59 points. But Russell was a former Jayhawk commit, so his 246 passing yards and four total TDs had to have felt extra good.
More importantly, though, Baylor leapfrogged TCU in the latest AP Poll. It's hard to imagine a scenario in which both teams would make the playoff – neither played a quality opponent in the nonconference slate, and Oklahoma and Oklahoma State are the only other schools ranked in the Big 12. Their tilt could function as a playoff play-in game, but this Saturday, the Bears have a West Virginia squad to worry about that upset them a year ago.
"It's time for revenge," Baylor cornerback Ryan Reid said. "I'm so ready."
"We remember the game a lot because it messed up our season," cornerback Xavier Howard added. "It really messed up being in the playoffs. I'd say this is redemption."
Quick hits: Oklahoma State is 5-0, but it hasn't all been pretty for the Cowboys. Especially in the ground game, where Mason Rudolph was the team's leading rusher through three quarters against West Virginia with 42 yards. … After plenty of positive vibes in Morgantown to start the season, the Mountaineers are now 5-10 in conference play at home since joining the Big 12 after Saturday's loss to the 'Pokes …Texas Tech racked up 776 yards of total offense against Iowa State, which set a school record. … Longtime Texas mascot 'Bevo XIV' had to miss the Red River Rivalry because of a life-threatening illness. He is still very sick and currently resting at his ranch.
---
---