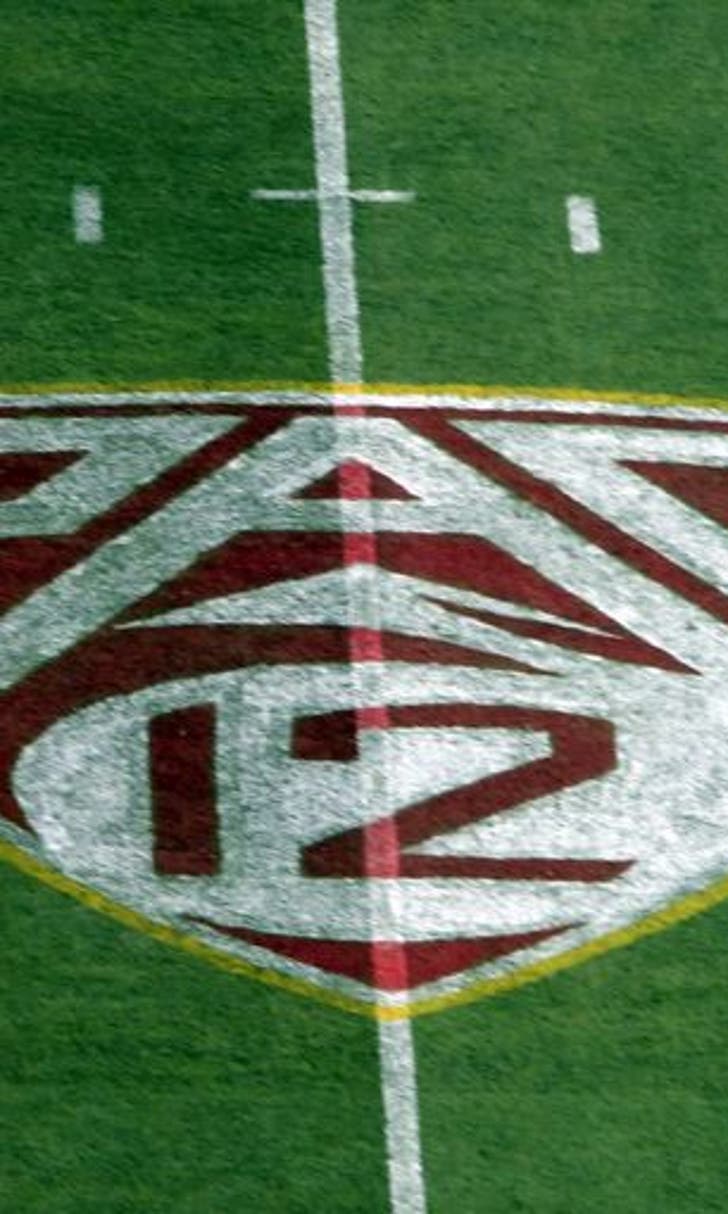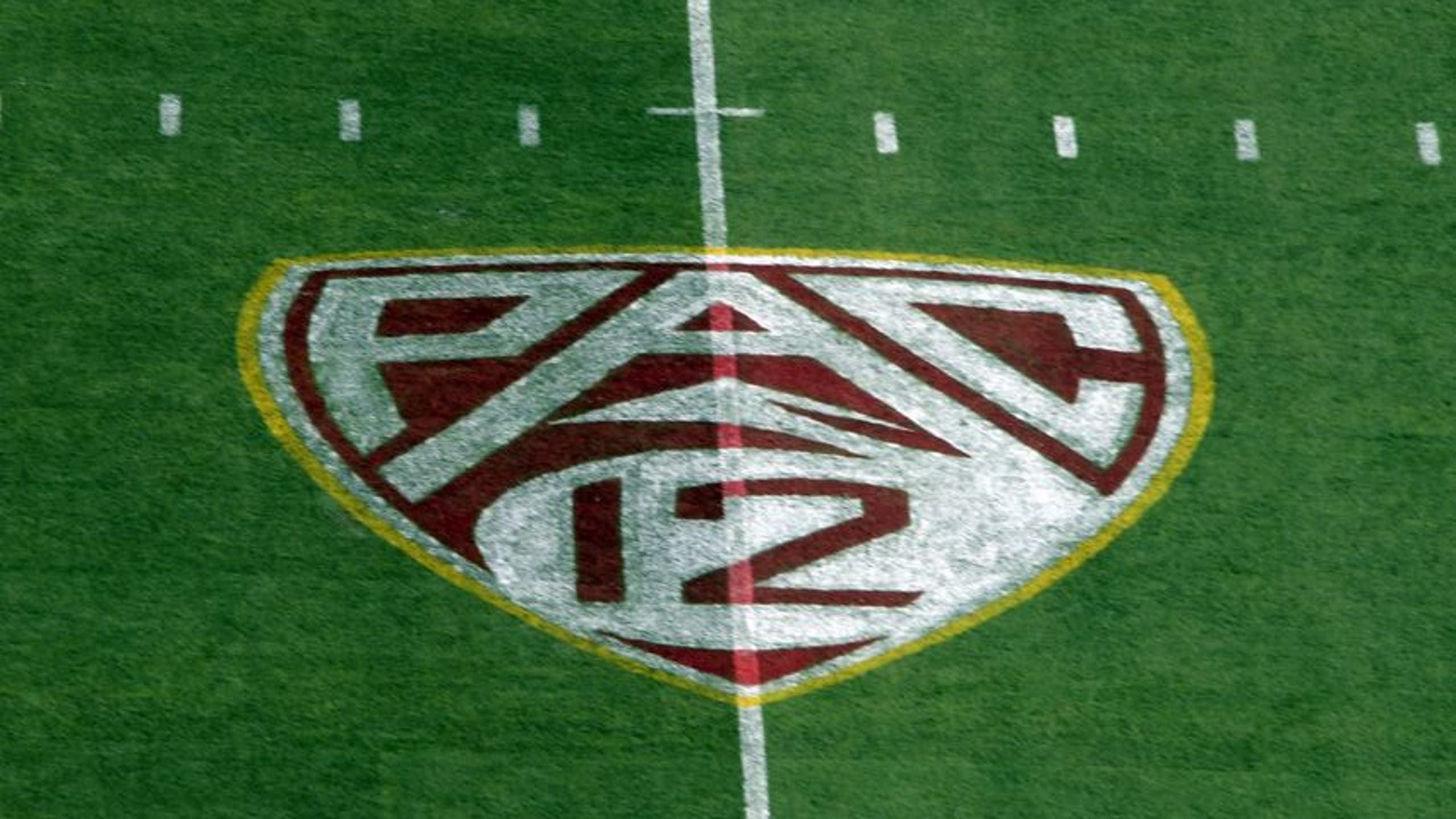 2016 Pac-12 Bowl Preview: Washington Leads Five Teams Into Postseason
BY Fansided and Justin Phillips/FanSided via Autzen Zoo • December 25, 2016
The Pac-12 Conference will send five teams 'Bowling' in 2016, with one game meaning more than the rest.
Washington faces Alabama and the rest is pretty much trickle down. So much so that Star Players have decided to not play including Christian McCaffrey from Stanford. The key benefit is still pushing toward being better in 2017 with the extra practices, and chemistry building before Spring Practice.
With Minnesota now confirmed to play in the National Funding Holiday Bowl, all PAC-12 match-ups can go about their business. The annual game in San Diego will kick-off action for the league when it's played.
Here's a look at the slate for all six games involving the conference of champions.
Nov 25, 2016; Pullman, WA, USA; Washington State Cougars head coach Mike Leach looks on against the Washington Huskies during the second half at Martin Stadium. The Huskies won 45-17. Mandatory Credit: James Snook-USA TODAY Sports
National Funding Holiday Bowl (December 27): Minnesota Golden Gophers/B1G (8-4) v. Washington State Cougars (8-4), 4 pm/ESPN
This will be an interesting contrast between these teams, as the Gophers want to shorten the game with their rushing attack. Wazzu will spread you out, however unlike the past Mike Leach teams they can run the ball. Interested to see how this game plays out due to the Minnesota suspensions and how Washington State bounces back from getting blown out in the Apple Cup.
Minnesota grabbed early headlines for this one – following a brief 10 player suspension. In the end, they decided playing was better for everyone. The Golden Gophers see their fifth straight bowl game and first in California since 1961. The Gophers are powered by a solid ground game and Running Back Rodney Smith who ran for over 1000 yards during the regular season.
Foster Farms Bowl (December 28): Indiana Hoosiers/B1G (6-6) v. 19 Utah Utes (8-4), 5:30 pm/FOX
Nov 26, 2016; Bloomington, IN, USA; Indiana Hoosiers quarterback Zander Diamont (12) runs with the ball against the Purdue Boilermakers at Memorial Stadium. Indiana defeats Purdue 26-24. Mandatory Credit: Brian Spurlock-USA TODAY Sports
Indiana is playing in back-to-back bowls while Utah making the postseason is routine at this point. The Hoosiers will be led by a new head coach after Kevin Wilson was let go following the season. Utah is coming off a defeat to Colorado but the appeal of ending on a strong note heading into 2017 can't be overlooked.
For Utah, this is likely not the glorified matchup they wanted, but it is what it is. Ticket sales for the game at Levi's Stadium are lighter than they have been in recent years according to the Salt Lake Tribune. For some reason whenever a Pac-12 team plays in Santa Clara the attendance seems to be low.
Utah lost three of their last five games while Indiana won three of their last five with losses to Penn State and Michigan.
Dec 2, 2016; Santa Clara, CA, USA; Colorado Buffaloes wide receiver Jay MacIntyre (14) catches a pass against the Washington Huskies during the Pac-12 championship at Levi
Valero Alamo Bowl (December 29): 12 Oklahoma State Cowboys/Big XII (9-3) v. 10 Colorado Buffaloes (10-3), 6 pm/ESPN
These old Big 8 foes will square off in San Antonio in what on paper looks like a fun match-up of "ex's". For the Pokes, they had a chance at their conference title until the final weekend of play until losing at rival Oklahoma. These Buffaloes want to finish strong as they were thumped in the PAC-12 title game.
The Colorado Buffaloes had aspirations of the College Football Playoff this season and will take out their anger on Oklahoma State. It should be a great match-up between the 10th and 12th ranked teams in the country. If Sefo Liufau is healthy, a slight edge goes to the Buffaloes.
October 8, 2016; Stanford, CA, USA; Stanford Cardinal head coach David Shaw during the second quarter against the Washington State Cougars at Stanford Stadium. Washington State defeated Stanford 42-16. Mandatory Credit: Kyle Terada-USA TODAY Sports
Hyundai Sun Bowl (December 30): North Carolina Tar Heels/ACC (8-4) v. 18 Stanford Cardinal (9-3), 11 am/CBS
Christian McCaffery will not be playing in his final game for Stanford before turning pro. Larry Fadora's Tar Heels have been tough all season but will be interesting to see if they're up for this game. Same can be said for David Shaw's team who probably thought they'd have a different bowl destination this season but here we are.
Regardless of the big name player who is sitting this one out, this could be a more lopsided game, and not in favor of the Cardinal.
The Tarheels have a 3000+ yard passer in Mitch Trubisky who could be primed for the next level. He has thrown 28 touchdowns and 5 three-hundred yard passing games this season. In two, he was a hair under 300 yards. North Carolina could be primed for an upset.
December 2, 2016; Santa Clara, CA, USA; Washington Huskies quarterback Jake Browning (3) during the third quarter in the Pac-12 championship against the Colorado Buffaloes at Levi
Chick-Fil-A Bowl/College Football Playoff Semifinal (December 31): 1 Alabama Crimson Tide/SEC (13-0) v. 4 Washington Huskies (12-1), Noon/ESPN
Welcome to the Nick Saban invitational otherwise known as the College College Football Playoff. Alabama's last game was at this site in Atlanta but outside of what should be a home game will be a great Tide team that will be tough to beat. Chris Peterson has been good with time to prepare for a team but expecting an upset here … yeah right.
Washington Quarterback Jake Browning had had a stellar season throwing for over 3200 yards and 42 touchdowns, but the 2016 Alabama Crimson Tide are being considered as one of the best teams in College Football History. They are favored by two touchdowns.
Dec 3, 2016; Indianapolis, IN, USA; Penn State Nittany Lions running back Saquon Barkley (26) runs against the Wisconsin Badgers in the second half during the Big Ten Championship college football game at Lucas Oil Stadium. Mandatory Credit: Aaron Doster-USA TODAY Sports
Rose Bowl Game presented by Northwestern Mutual/ January 2): 5 Penn State Nittany Lions/B1G (11-2) v. 9 Southern California Trojans (9-3), 2 pm/ESPN
Penn State has a valid argument about being left out of the College Football Playoff since it defeated one of the teams included, plus they won their league. USC is among the hottest teams across the nation which should make this match-up one to watch.
After a rough start, the USC Trojans are on an 8 game winning streak entering the Rose Bowl. Quarterback Sam Darnold had a solid season with over 2500 passing yards as a Freshman and Running Back Ronald Jones II pushed over 1000 yards on the season against Notre Dame, but Penn State has a Running Back of their own.
Saquan Barkley could be the best Running Back in the Big Ten right now. Add to the Offense Quarterback Trace McSorley and 1300 and 3300 yards of Offense respectively and the Nittany Lions should make this one of the best games of the entire Bowl Season.
As you likely noticed several match-ups between Big Ten schools which has been one of the better leagues this season. Winning a few of these would be nice to brag about in the offseason for the Pac-12 Conference.
More from Autzen Zoo
This article originally appeared on
---
---