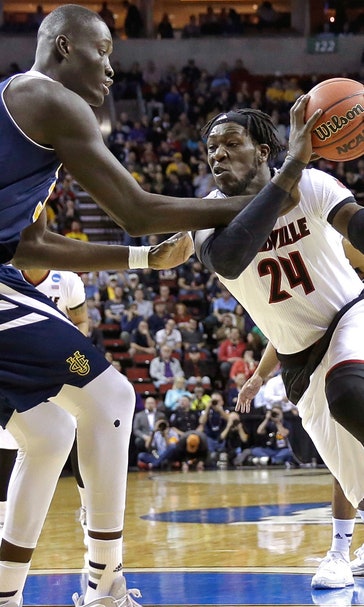 We'll miss you, Mamadou Ndiaye: Great tourney photos of UC Irvine's 7-foot-6 star
March 20, 2015

Mamadou Ndiaye, our time together this March was too short.
UC Irvine and its 7-foot-6 sophomore stud very nearly pulled off an upset of No. 4 seed Louisville on Friday in the NCAA tournament's round of 64. If they had, we would get at least another game of Mamadou Ndiaye. Sadly, they came up short, and we must bid farewell to the Anteaters' star.
If you're not familiar with Ndiaye, he's a very popular player on little UC Irvine's team and is the tallest player in the NCAA tournament. He is so tall, in fact, that he was able to cut down the nets from Irvine's Big West championship win without the help of a ladder.
His size was an immense asset for the Anteaters all season long, and he averaged 10.4 points and 5.1 rebounds a contest.
Though his stay in the NCAA tourney was brief, Ndiaye managed to give us some memorable images on the photo wires. To say goodbye, we present some of our favorites. Enjoy!
Here he is dunking with the ease of a dad on his knees in the basement, throwing down a tomahawk on a Fisher Price hoop: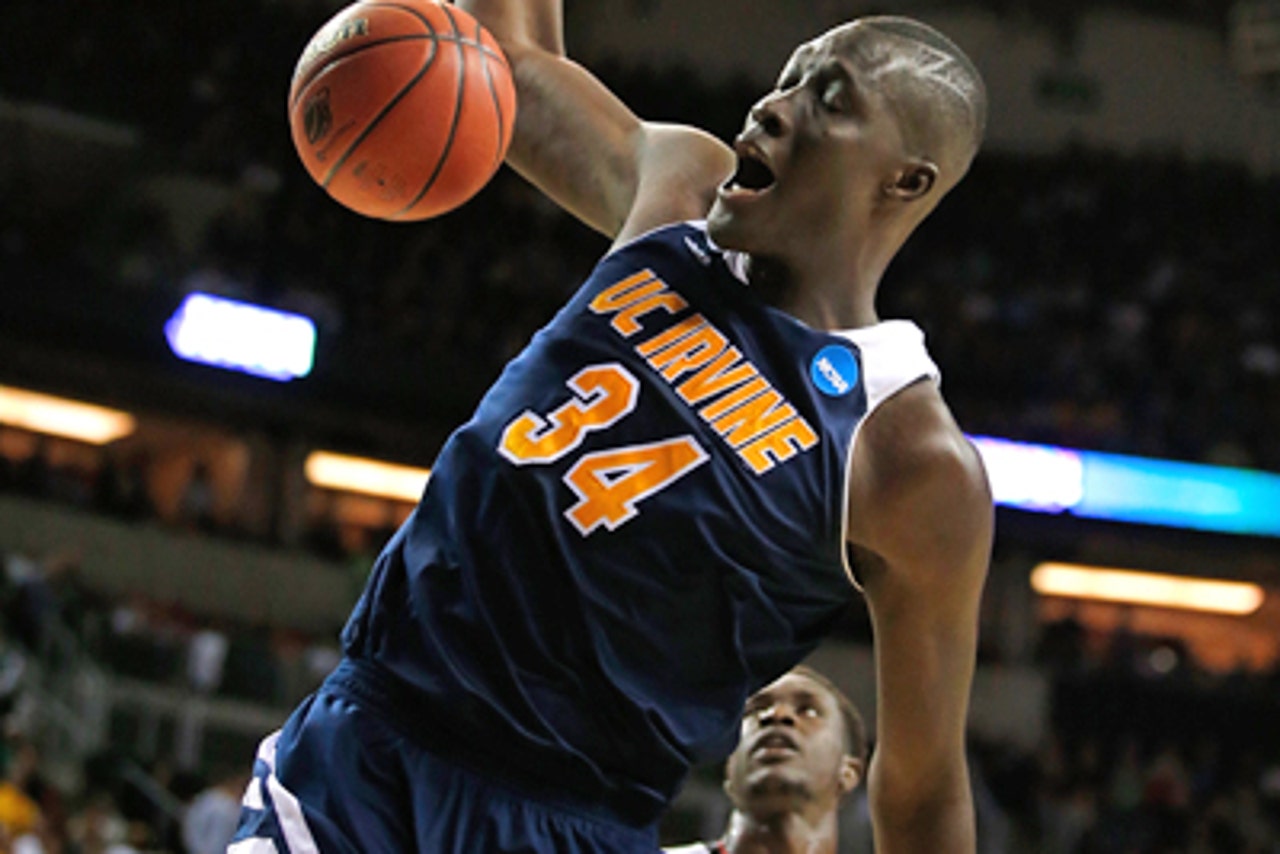 Here he is making Louisville's Montrezl Harrell — listed as 6-8, 236 pounds — look about half that size:
Here he is being Mangok Mathiang's worst defensive nightmare: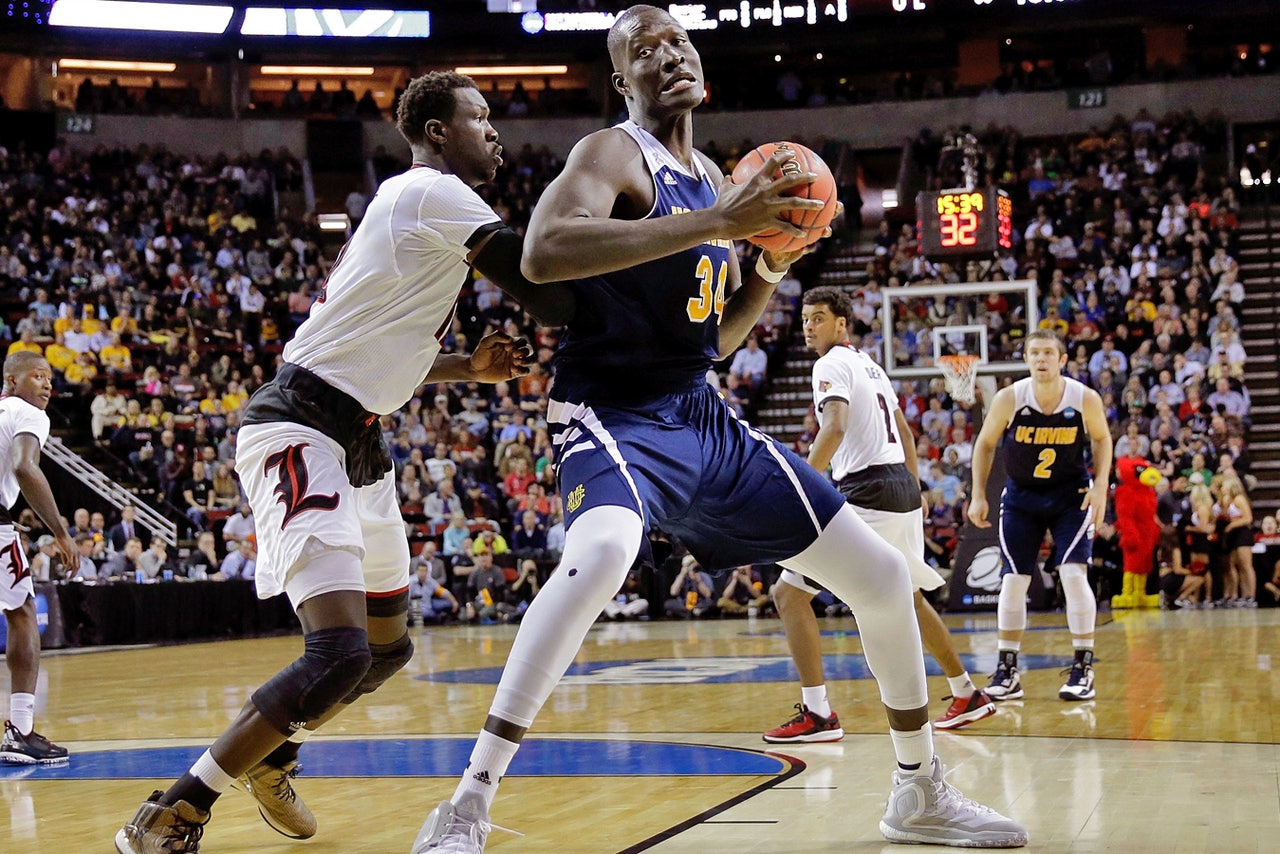 If you must dunk on Mamadou, he is going to hold you ever so gently in the process: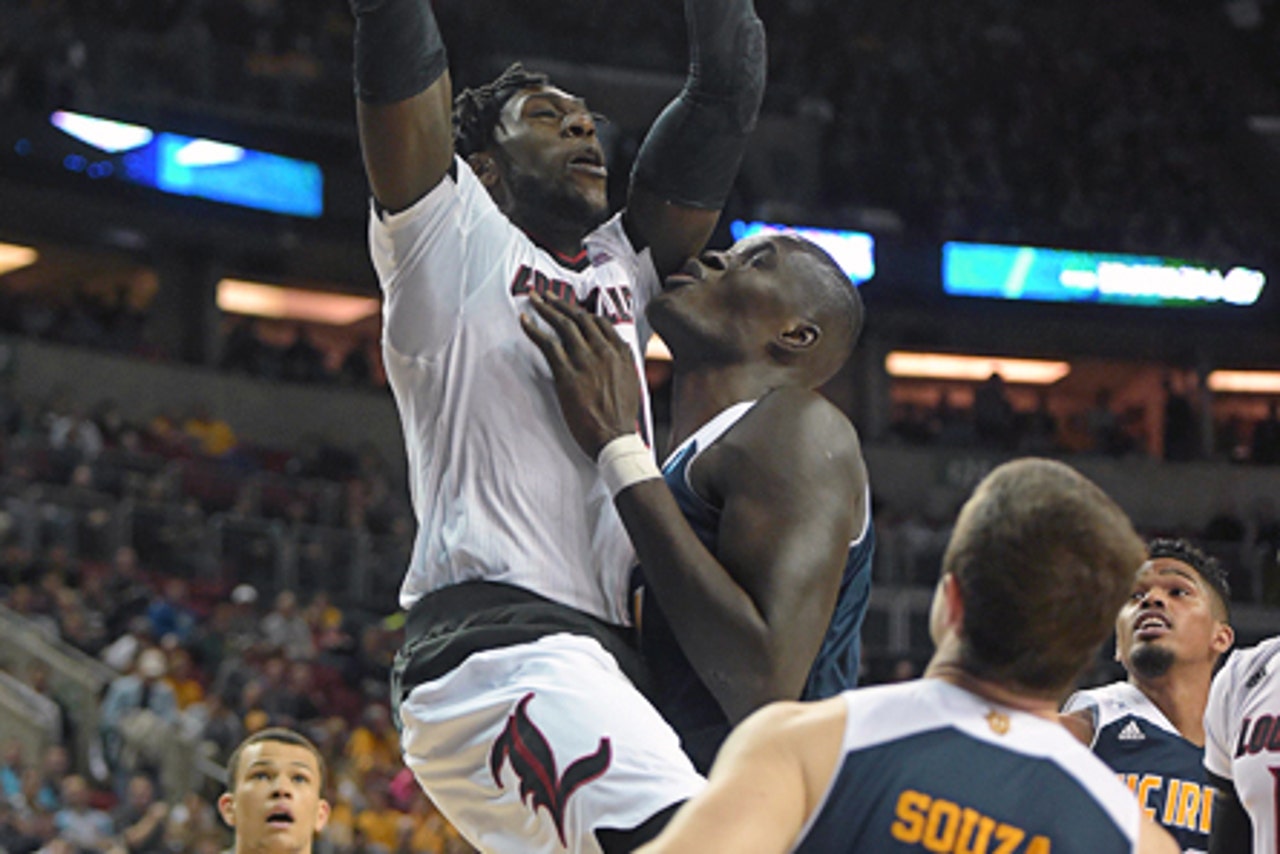 But don't be fooled. He brings intensity too, even at practice: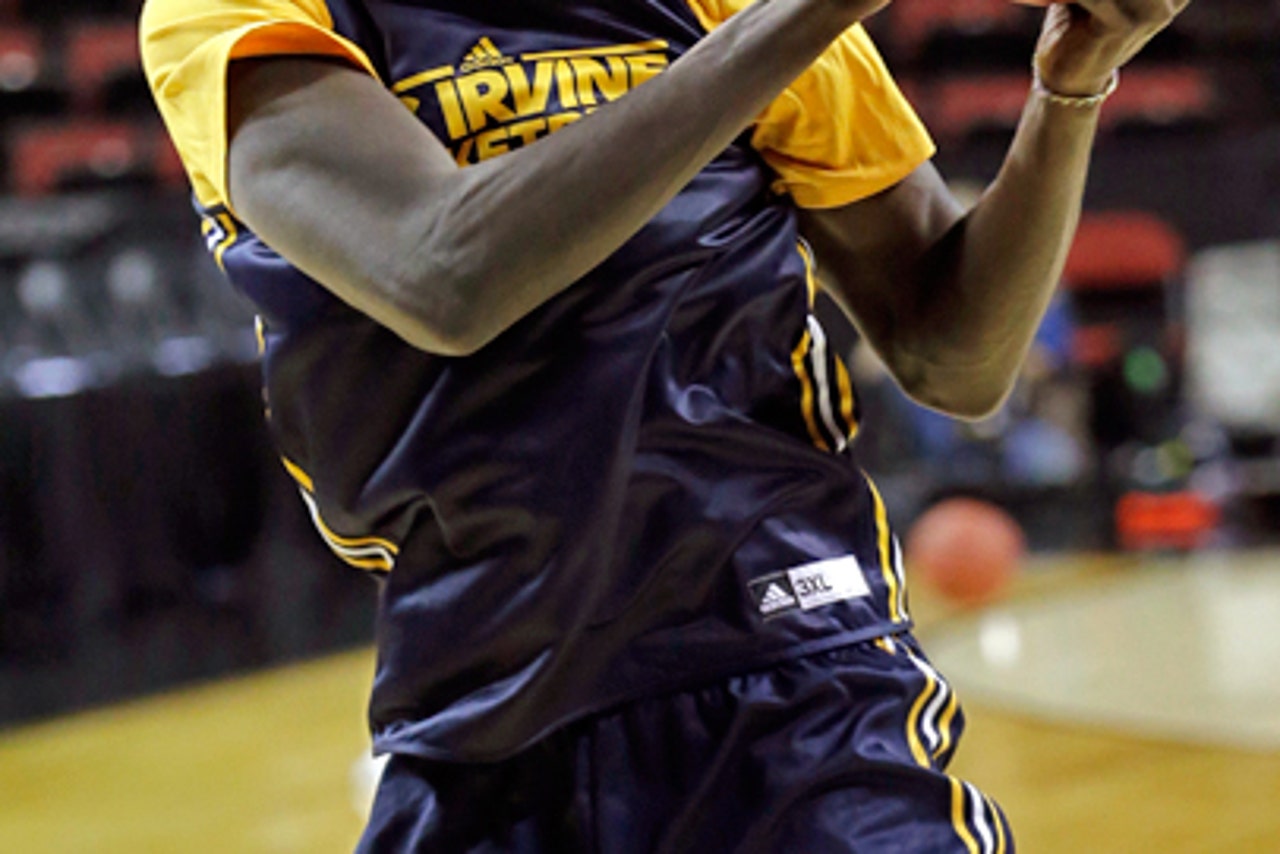 Did Mamadou rock the UC Irvine pep rally? You bet he did: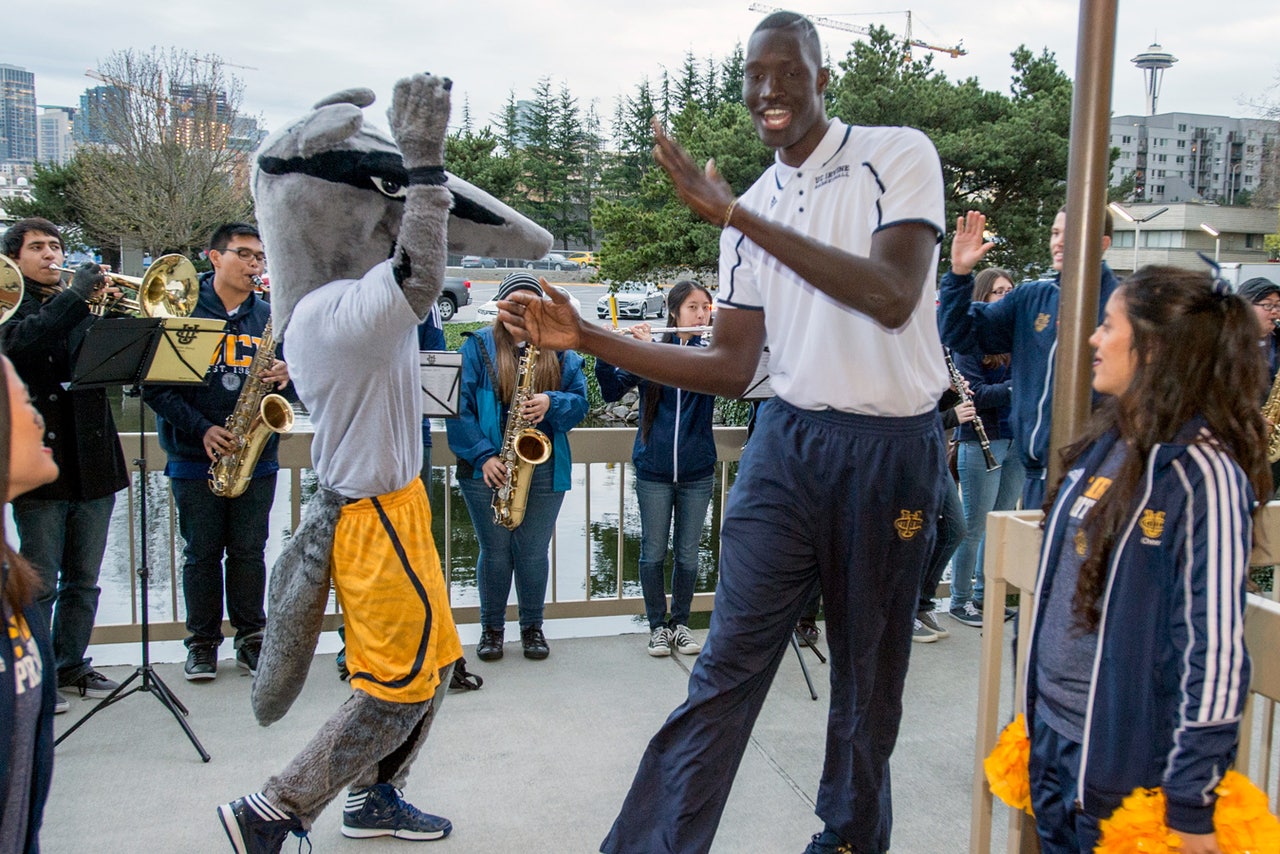 Mamadou Ndiaye, you will always be No. 1 in our hearts. We hope to see you next year.
---
---