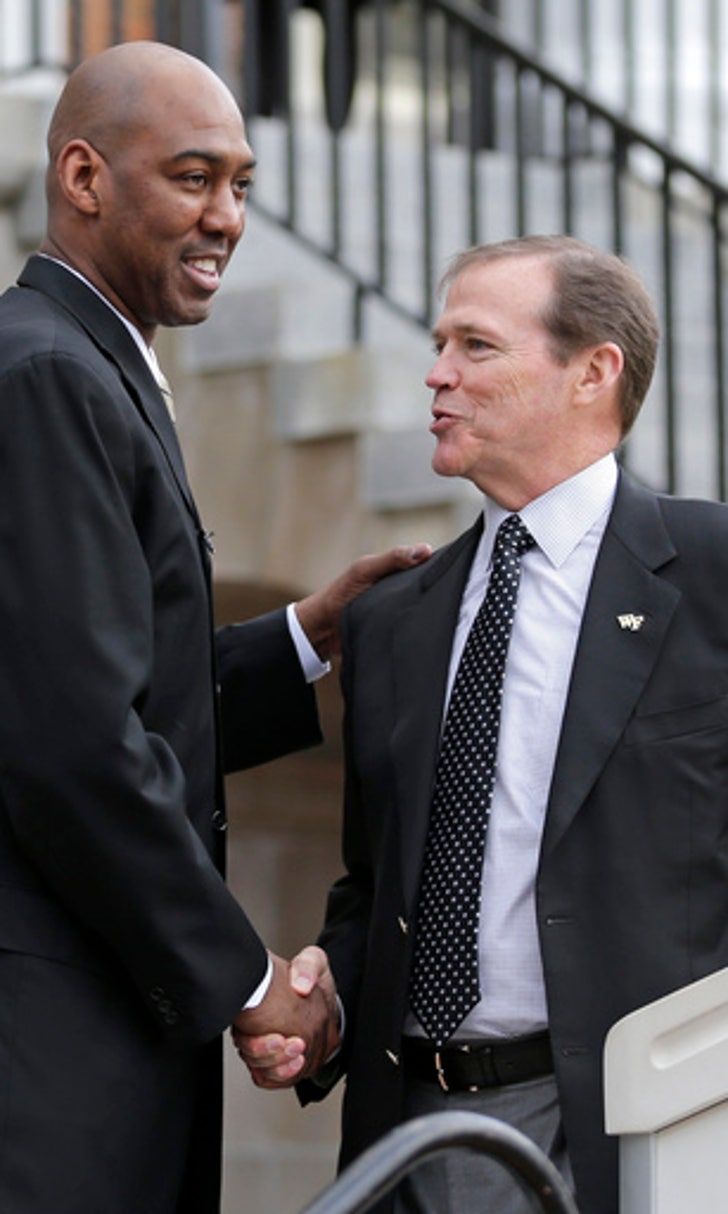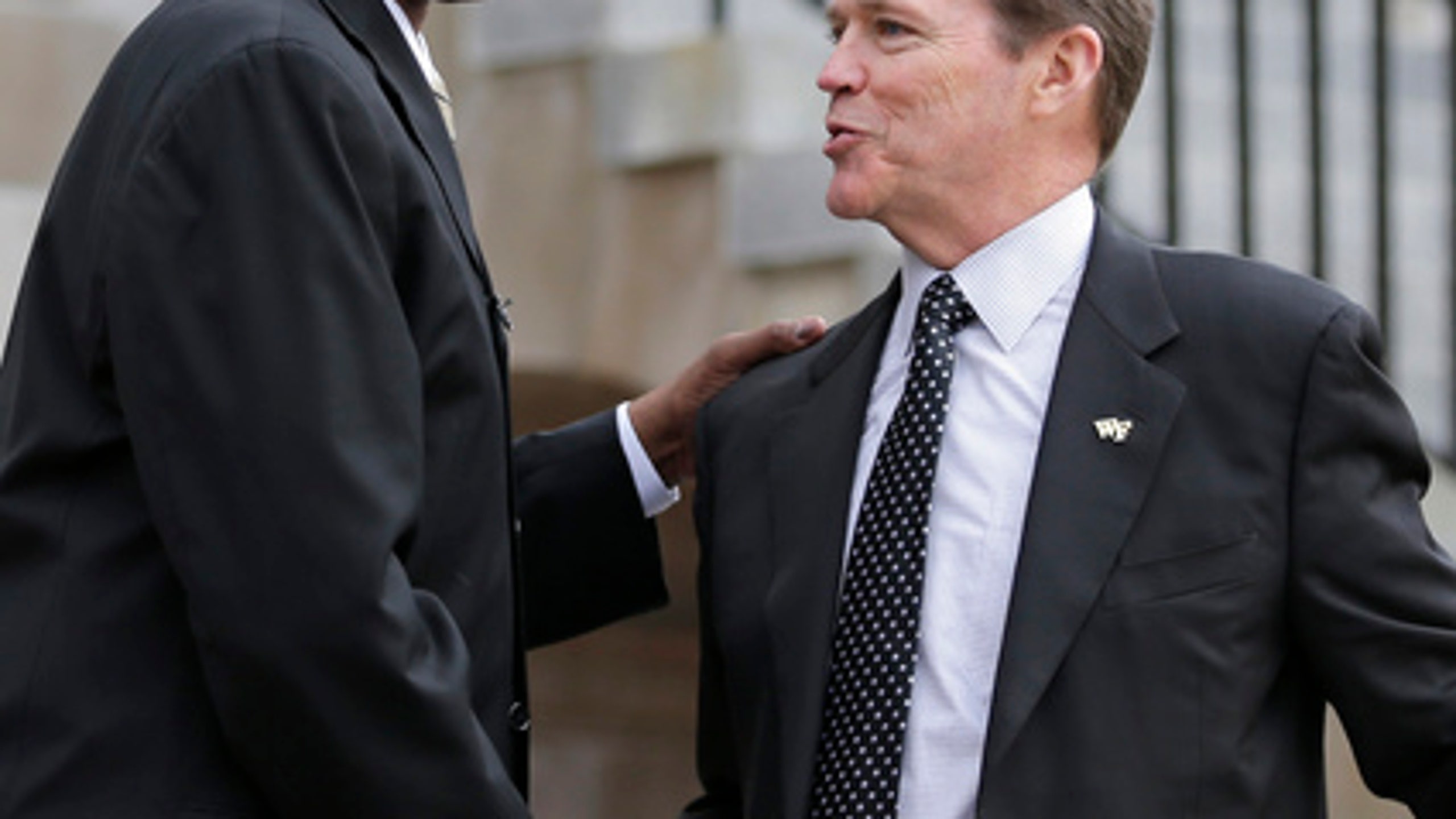 Wake Forest AD wants momentum of strong 2016-17 to continue
BY AP • July 19, 2017
WINSTON-SALEM, N.C. (AP) Wake Forest's highest-profile teams took a collective step forward last year, and athletic director Ron Wellman hopes they can keep that momentum going in 2017-18.
The Demon Deacons were one of three programs to have the football team reach a bowl game, the men's basketball team make the NCAA Tournament and the baseball team advance to the super regionals.
For a school that hadn't fielded a bowl team since 2011 or an NCAA Tournament basketball team since 2010, those turnarounds have created a more welcome set of questions for Wellman from the school's relatively small but vocal fan base.
''Not that their loyalty decreased when we were mediocre or not doing as well as we need to, but the questions then were, `When are we going to get better?''' Wellman said in an interview with The Associated Press. ''Now, the questions are, `Golly, that was great to go to a bowl - which bowl will we go to this year?' They're always building on that previous year ... `How far do you think we'll go in the basketball tournament this year?'
''And those are fun discussions to have,'' he added. ''They're always different as you continue to win, but that previous year becomes that level of expectation. That's the lowest they want the bar to be set.''
The 2016-17 academic year was a strong one across the majority of Wake Forest's sports - of the 10 teams that record head-to-head won-lost records, eight finished above .500. The total 26 first-team all-Atlantic Coast Conference selections and 15 first-team All-America picks were the most by the school since at least 2010. The Demon Deacons reached the NCAA championship game in men's soccer, and that team joined the men's tennis team as ACC regular-season champions.
Wake Forest also continued its building boom, opening its indoor practice facility for football this year. A $50 million construction project is underway to build an all-sports facility for strength, conditioning and coaches' office space, as well as a basketball player development center to include a practice gym and strength and conditioning space for both basketball teams.
''The facilities that our athletes are going to (have) are going to be some of the best in the country,'' Wellman said.
But what made it a memorable year for a wide audience was the success in the high-profile, revenue-driving sports. That led to long-term contracts for football coach Dave Clawson and baseball coach Tom Walter, both of whom have been locked up through their 2024 seasons.
''You always start with winning and losing - we're in athletics to win,'' Wellman said. ''That's the measurement that everyone uses. You certainly have to emphasize that. We can do all of the other things that are important to us - graduate our players, having good character people, being involved in the community. We can do that beautifully, but if we don't win, not many people are going to say that's a successful athletic program. ... You're in it to win, and fortunately we're doing our fair share of winning.
''I think we can do better, and I think we will do better,'' Wellman said. ''And we're improving and we're winning enough to get our fans excited about what the future might hold, whether it be football, basketball, baseball. I think any of our sports, people would be excited about.''
---
---