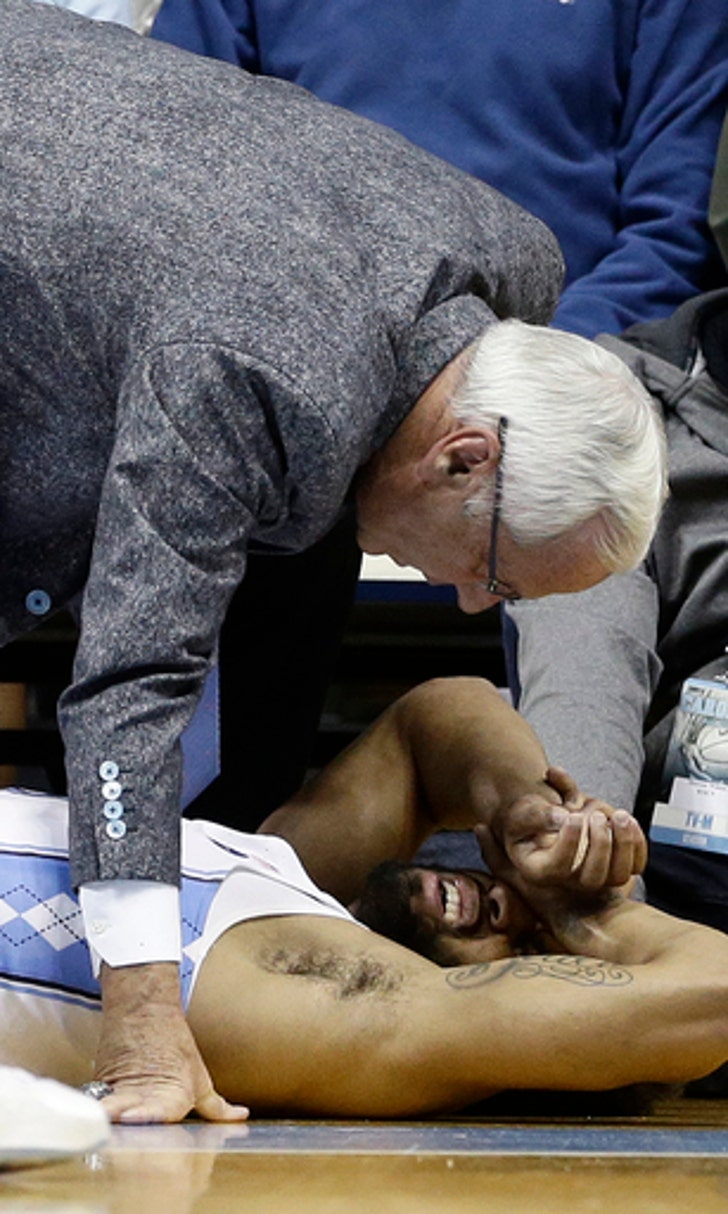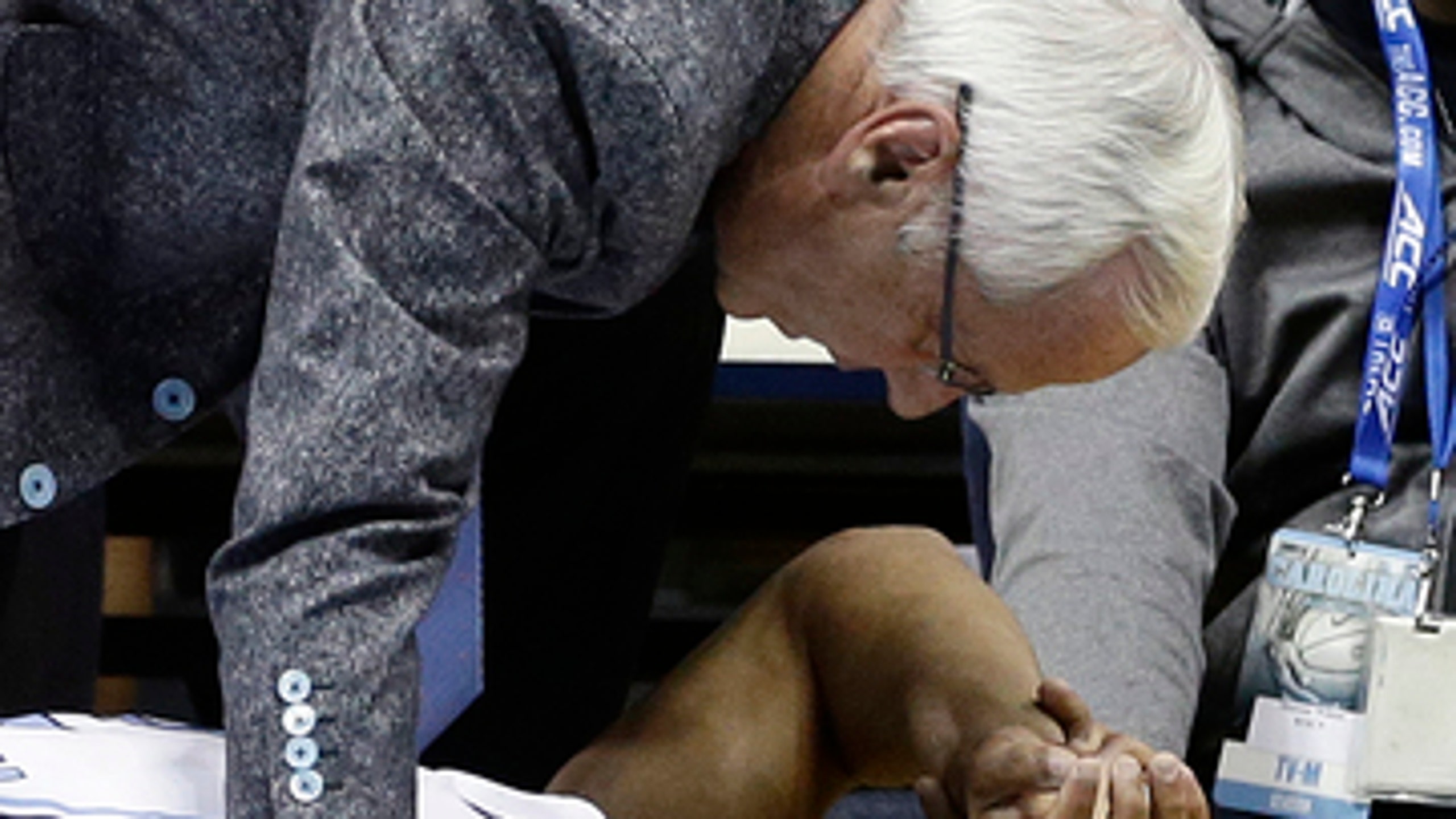 UNC's Williams unsure on Berry's status for Kentucky game
BY AP • December 15, 2016
CHAPEL HILL, N.C. (AP) It's unclear whether point guard Joel Berry II will return from an ankle injury for seventh-ranked North Carolina's weekend game against No. 6 Kentucky.
Berry has missed the past two games after spraining his left ankle. Coach Roy Williams said Thursday the junior was scheduled to go through a limited practice later in the afternoon. Williams said Berry participated in some light shooting and running in recent days amid an altered team schedule due to semester exams, while Williams has been traveling for recruiting.
''I am not optimistic at all, but I'm not pessimistic,'' Williams said. ''I haven't seen him. And I have no opinion.''
Teammate Justin Jackson sounded more hopeful that Berry would be ready for the Wildcats (9-1) on Saturday in Las Vegas.
''I would expect him just because of the type of competitor he is,'' Jackson said. ''He's had quite a bit of time off to get that ankle right. But I guess we'll see how he's doing. He seems like he's pretty upbeat about playing, so we'll see I guess coming out for practice and see what Coach says.''
Berry is second on the team in scoring (14.8) while shooting 49 percent from the field and 42 percent from 3-point range. He hasn't since he came up hobbled on a drive, fell to the floor then headed to the locker room with 17:36 left in the Dec. 4 win against Radford.
While Williams has refused to blame Berry's absence for any oncourt troubles, the reality is the Tar Heels badly miss Berry's finish-through-contact toughness, competitive edge and leadership. Berry's absence has touched every part of UNC's play, and everything has been a bit out of step without him.
The Tar Heels were averaging 89.6 points and shooting 50.4 percent entering the Radford game. With Berry out, they averaged 78 points and shooting 38.8 percent in home wins against Davidson and Tennessee.
UNC leaned on Jackson's 27 points and career-high seven 3-pointers against Davidson to get through a game that saw UNC let a 16-point lead slip to three in the final 2 minutes. But Jackson struggled to a 3-for-15 shooting day and the Tar Heels got nothing from their top frontcourt players against Tennessee, trailing by 15 in the first half before rallying late for a 73-71 win.
---
Follow Aaron Beard on Twitter at http://www.twitter.com/aaronbeardap
---
More AP college basketball at http://collegebasketball.ap.org and http://www.twitter.com/AP-Top25
---
---