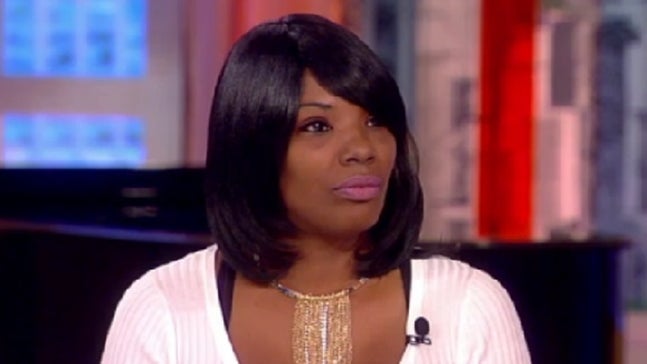 Report: Louisville recruits gave NCAA details about alleged sex parties
Updated
Mar. 4, 2020 12:02 p.m. EST

The sordid allegations against Louisville's basketball program were backed up to NCAA investigators by three former recruits, according to a new report.
An unnamed source told ESPN's "Outside the Lines" that the three former recruits told investigators they attended parties at an on-campus dorm where strippers and prostitutes were brought in to entertain them.
Katina Powell, a self-described former escort, released a book in October that claimed former Louisville graduate assistant Andre McGee had paid her to provide strippers for recruits on multiple occasions. Coach Rick Pitino has denied any knowledge of the parties, though the school opted to self-impose a one-year postseason ban in the wake of the allegations.
One of the ESPN sources says the recruits also gave the NCAA details about cash McGee allegedly gave them for the strippers, saying recruits and players alike were given between $200 and $500 and that McGee also had a stack of bills for his own use. The story says McGee, now an Uber driver in Kansas City, told reporters to speak to his lawyer when asked about the allegations.
From the ESPN report:
"There's no question this stuff happened," the source said. "There's no question the people at the University of Louisville know this happened. Katina Powell is not an admirable person, but she told the truth."

The recruiting and sex scandal first came to light in October, when Powell, 43, a self-described former escort, detailed the recruiting parties in the book, "Breaking Cardinal Rules: Basketball and the Escort Queen." According to Powell, from 2010 to 2014, Andre McGee, a former Louisville graduate assistant and later director of basketball operations, paid her roughly $10,000 to supply dancers and escorts to parties that occurred inside Billy Minardi Hall, the on-campus dorm that houses basketball players and other athletes.

Those parties, Powell said, were primarily designed to lure basketball recruits to the Louisville program.

A person familiar with the NCAA enforcement process told Outside the Lines that, based on the statements from the three players to the NCAA, the Louisville program might have violated NCAA rules on impermissible benefits to players and/or shown a lack of institutional control. "If you've got three [recruits], that's a slam dunk" to put together a case, the source said. "That's the enforcement staff's dream."

Both sources spoke to Outside the Lines on the condition of anonymity, citing the on-going NCAA investigation.
Powell faces a lawsuit from several women pictured with her in the book, who claim they never gave her permission to use their names and images without their consent.
Pitino has continuously maintained his innocence and is reportedly expected to meet with NCAA investigators in April.
---
---