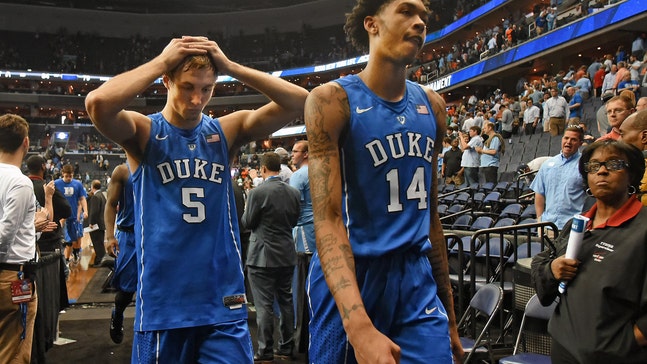 Rejoice! Duke is the most overrated team in the NCAA tournament.
Published
Mar. 15, 2016 10:45 a.m. EDT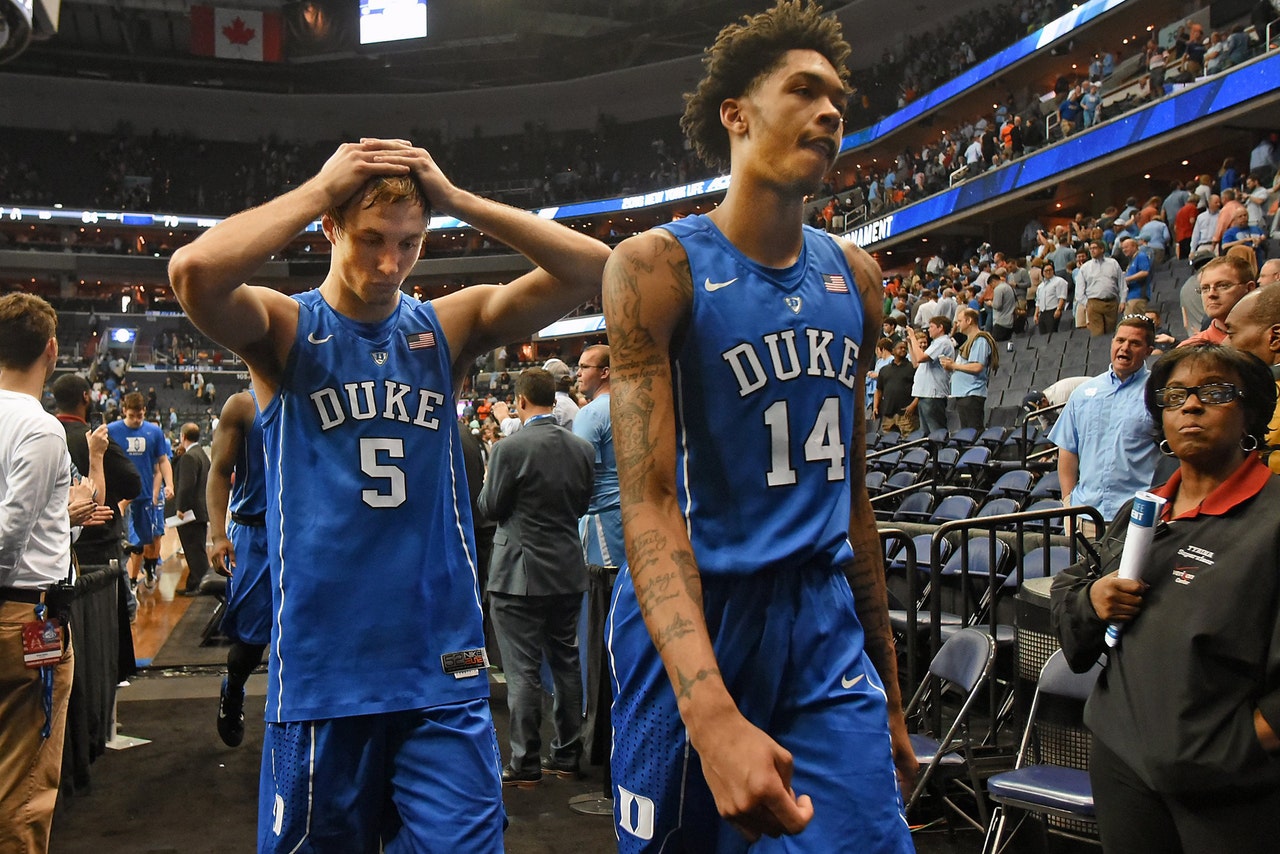 Instead of worrying about which teams can make the Final Four, your bracket is better served identifying which teams won't. Here are the four most overrated schools in the 68-man field, led by your favorite, and mine: 
Duke
To the Blue Devils, defense seems to be more of a theory than applied strategy. This is one of Duke's worst defensive teams in the efficiency era (a term I just created that refers to the first year of the deep stat analysis by the great Ken Pomeroy). This year, Duke is No. 110 in defensive effiency. Only two other times in the past 15 years has Duke been worse than No. 32 in the stat, with all three of those seasons occurring in the last six years.
(Photo by Rob Carr/Getty Images)
It hasn't turned out well for the Devils when their defense is lagging. The year Duke was No. 116, the Blue Devils were upset in the first round by 14th seed Mercer. The year they were No. 81, Duke was a No. 2 seed and lost to No. 15 Lehigh. This year Duke is No. 110. You do the math.
The other key stats from KenPom show that Duke excels at keeping teams from getting to the free-throw line (cough, refs, cough, youusedtocomplainthatDeanSmithgotallthecallsandnowyouareDeanSmith, cough). They also don't see teams take a lot of threes against them which either means they're good at defending the perimeter (eh) or their choose to pound them inside (there it is). 
The "live by the three, die by the three" cliche is probably most often used when talking about Duke. But in a year with such an awful (relative) defense, that will be as true as ever for Mike Krzyzewksi and company.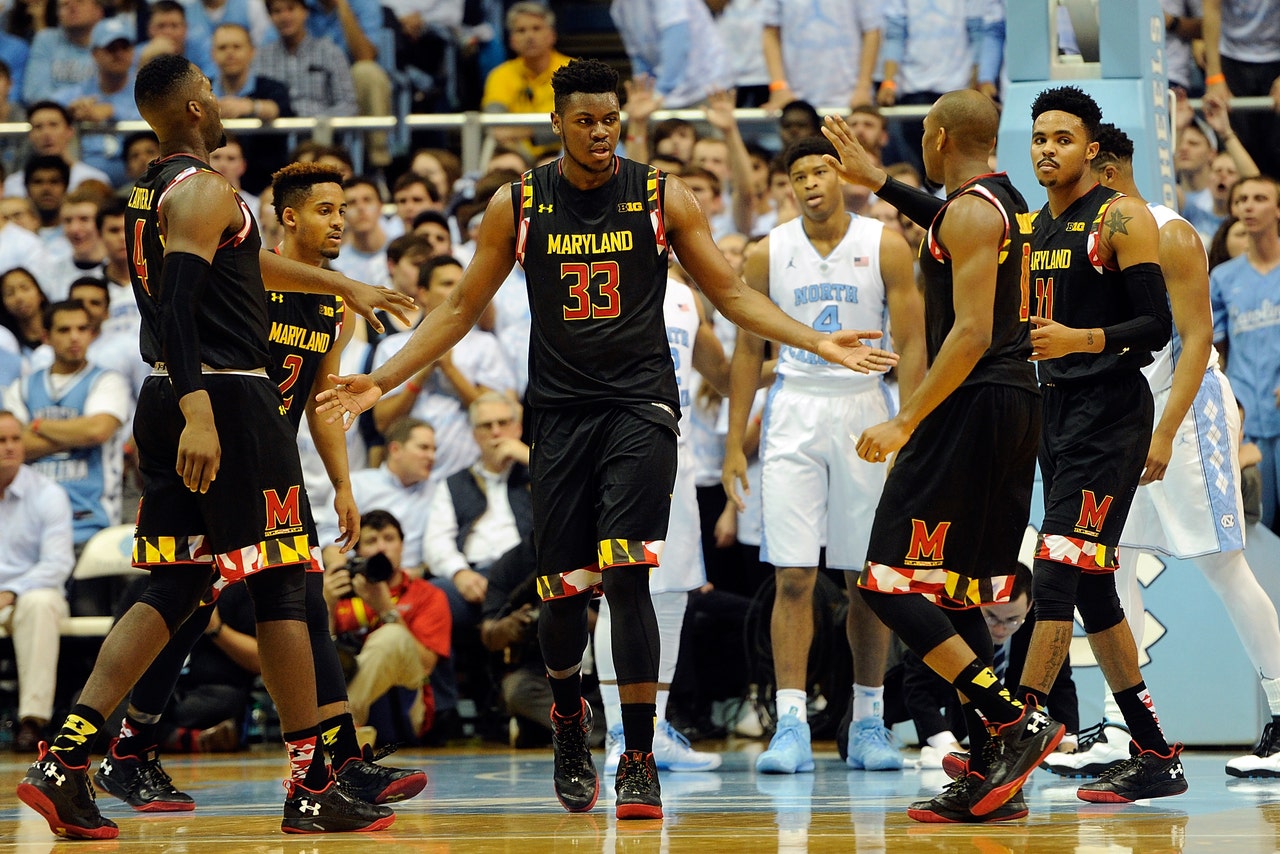 (Photo by G Fiume/Maryland Terrapins/Getty Images)
Maryland
The team that some were touting in the preseason as the No. 1 team in the country isn't even the No. 1 team in its own conference, region or acronymed area surrounding Washington DC (the DMV). Diamond Stone was considered to be Maryland's biggest recruit since Keith Booth and possibly the school's biggest recruit ever. He was a fine, but unspectacular, player in his first season and would be well served coming back to school. Yet despite the inconsistency, the No. 5 seed and the 3-5 record they enter the tournament with, the Terps were somehow still a popular upset pick on the two selection shows Sunday night.
When they needed a big win to keep their hopes of a Big Ten regular season title alive, Maryland laid an egg at No. 217 Minnesota. Overall, the Terps had two wins all seasons over teams that weren't on the bubble entering conference tournament play. Because Maryland should be better, because Melo Trimble, Rasheed Sulamion, Robert Carter, Jake Layman and Stone should be a fearsome five-some and because of all that preseason hype, people still expect Maryland to put it together. They can for 40 minutes, which makes them a dangerous team for any one game in the tournament. But as far the sustained greatness it takes for a Final Four run, the Terps needed to come together way before March.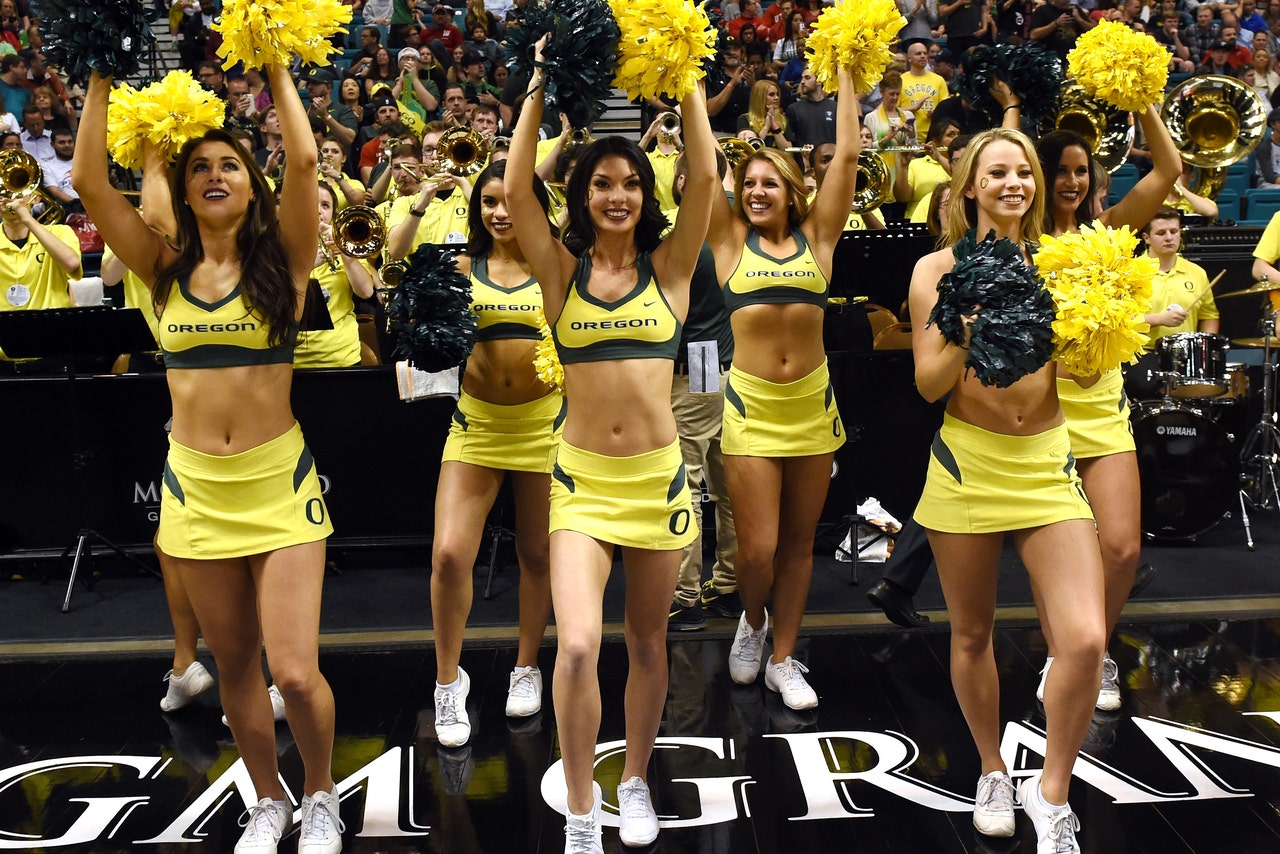 (Photo by Ethan Miller/Getty Images)
Oregon
The Ducks were a clear No. 2 seed. But if they went one way or the other, it would have been far more realistic to slot them as a No. 3 instead of at No. 1, where they stole Michigan State's seed.
You know, I'm not sure that precedent shouldn't be a minor consideration in seeding. I'm not saying to base the whole tournament off it and make Syracuse a No. 6 this tournament because Gerry McNamara hit some shots 13 years ago, but if it's between Michigan State and Oregon for a No. 1 seed and there's an endless debate about whether a home loss to Nebraska is worse than a road loss to UNLV, why not think about history and go with Izzo. It's like Top Chef. Your meal still has to be good enough to win, but your previous meals play a small part in the final decision-making process.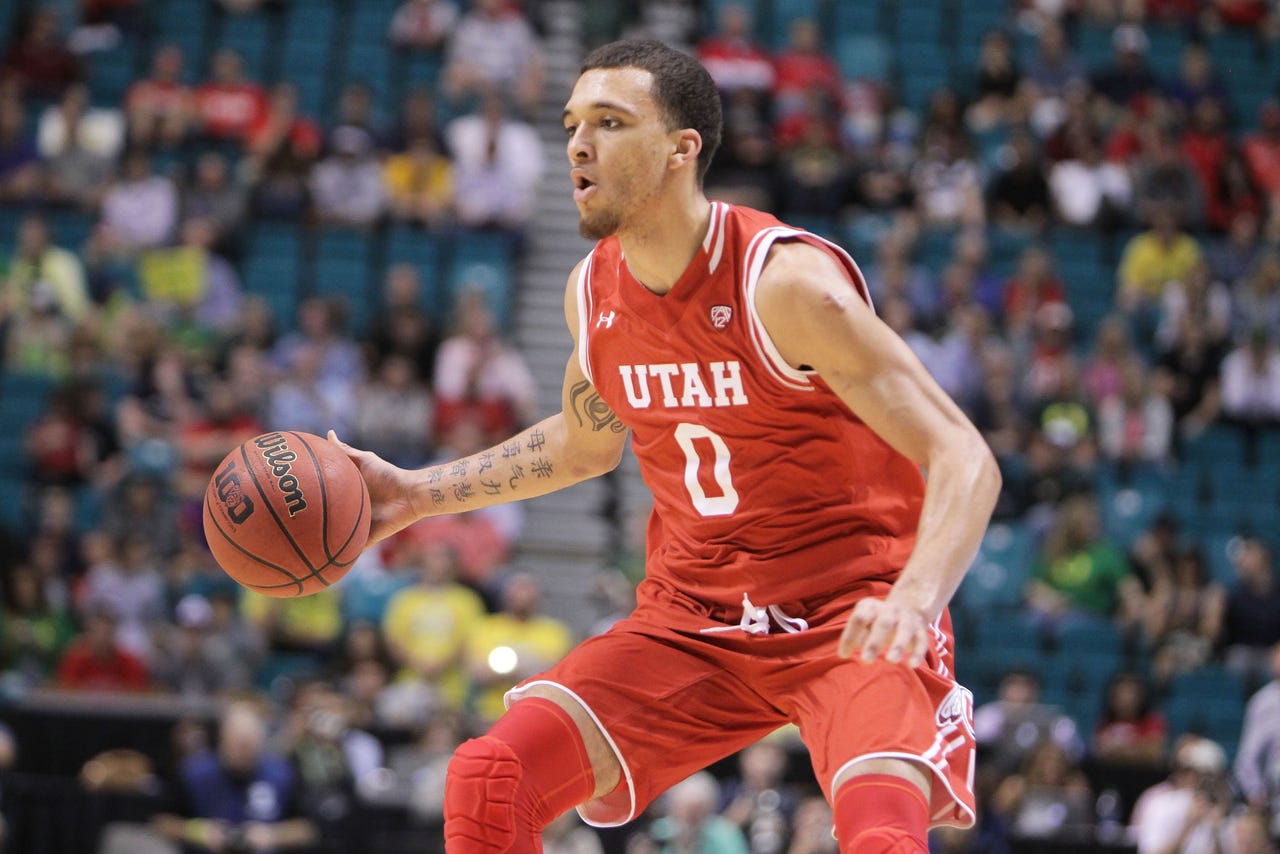 (Photo by Leon Bennett/Getty Images)
Utah
Utah is the highest seeded team to be ranked so low in KenPom. (Duke is second.) Being a three seed generally means that the committee considers you the 9th, 10th, 11th or 12th best team in the country. (I say generally because sometimes teams can be moved up or down a line for organizational purposes.) And while that's in line with what the press and coaches have voted the Utes in the rankings, the efficiency ratings see Utah, with a good offense and mediocre defense, as the 27th best team in college basketball. The KenPom ratings give Utah a 1-in-4 chance of losing to No. 14 seed Fresno State (stunning for a 3/14 game), a 36% chance of making the Sweet 16 and lists the third-seeded team as the sixth-best in its region. Regardless, for a proud basketball school that had fallen on hard times and was 6-25 as recently as four seasons ago (!) simply being good enough to be considered overrated is a sign that the good times are back in Salt Lake City. Well, relatively.
---
---