The Citadel Bulldogs
The Citadel Bulldogs
No. 24 Butler breaks records in 144-71 rout of The Citadel
Published
Nov. 14, 2015 11:04 p.m. ET

INDIANAPOLIS — Butler didn't stop scoring until the school's record book had some changes made to it.
Kellen Dunham scored 24 points and No. 24 Butler broke four school records Saturday night in a 144-71 trouncing of The Citadel.
The 144 points shattered the previous record of 115 in a regulation win over DePauw in 1965. Trey Pettus' 3-pointer gave the Bulldogs a record 129 points for any game with under six minutes to play in the second half.
''They won't all be like that. Our guys played with a purpose and I think they understood this game was a unique situation,'' Butler coach Chris Holtmann said. ''This was probably a once in-a-lifetime type of game. I think we'll take a few key points from this, like sharing the ball and some of the pressure, but I think we'll move on and get ready for Missouri State,''
Dunham scored 22 of his 24 points before halftime when the Bulldogs broke two other school records for points scored in the first half and points scored in any half. Butler led The Citadel 71-41 at halftime, crushing the previous record of 63 points in any half and 61 in the first half.
Butler did most of its damage during that first half in the paint, where the Bulldogs outscored The Citadel 46-12.
Roosevelt Jones had 18 points and 11 rebounds for Butler, his eighth career double-double.
Derrick Henry and Quayson Williams both had 13 points for The Citadel.
Butler (1-0) put The Citadel (0-1) away with a 27-11 run in the final 10 minutes of the first half. The Bulldogs continued to pour it on, outscoring the Bulldogs 41-12 in the first 10 minutes of the second half. Butler finished the game shooting 63 percent (56 of 88).
''The looks that they gave us, there was no need to try and slow things down,'' Dunham said.
Butler's 24-20 lead with about 12 minutes to play in the first half was the closest The Citadel would come to challenging for the lead. The Bulldogs put together a 10-3 run to pull ahead by 12 points with under 10 minutes left in the first half. The Citadel was outrebounded 63-28 and 45 of Butler's rebounds were on the defensive end, eliminating any second-chance points for The Citadel.
The Bulldogs' 73-point victory was indeed a unique situation, especially for Jones and Dunham. Dunham said playing travel basketball growing up was the only time he could remember a game with this large of a point margin and Jones couldn't point to a game this lopsided.
''I've never played in a game like this — maybe open gym?'' Jones said.
The victory presented an opportunity for Butler's scout team players and reserves to grab some valuable playing time.
''(Reserves) take their scout-team duties very seriously preparing us for the next opponent,'' Holtmann said. ''So, it obviously makes us happy when we have a chance to see those guys go in.''
PAINT CREW
Butler outscored The Citadel 92-18 in the paint and had 29 second-chance points.
BULLDOG BULLIES
Butler finished with 15 steals and 28 points off turnovers. Of those 28 points, 22 were scored on fast breaks.
BENCH MOB
Butler's bench outscored The Citadel's 55-31. Jackson Davis finished with 19 points and eight rebounds and Kevin Martin added 13 points and 10 rebounds for the Bulldogs.
TIP-INS
Dunham needs five points to surpass Bulldogs legend Bobby Plump for 13th all time in scoring in school history.
Butler's previous largest margin of victory was 68 points.
UP NEXT
The Citadel: Hosts Stetson on Tuesday.
Butler: Faces Missouri State on Thursday in Puerto Rico.
---
---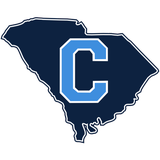 Get more from The Citadel Bulldogs
Follow your favorites to get information about games, news and more
---