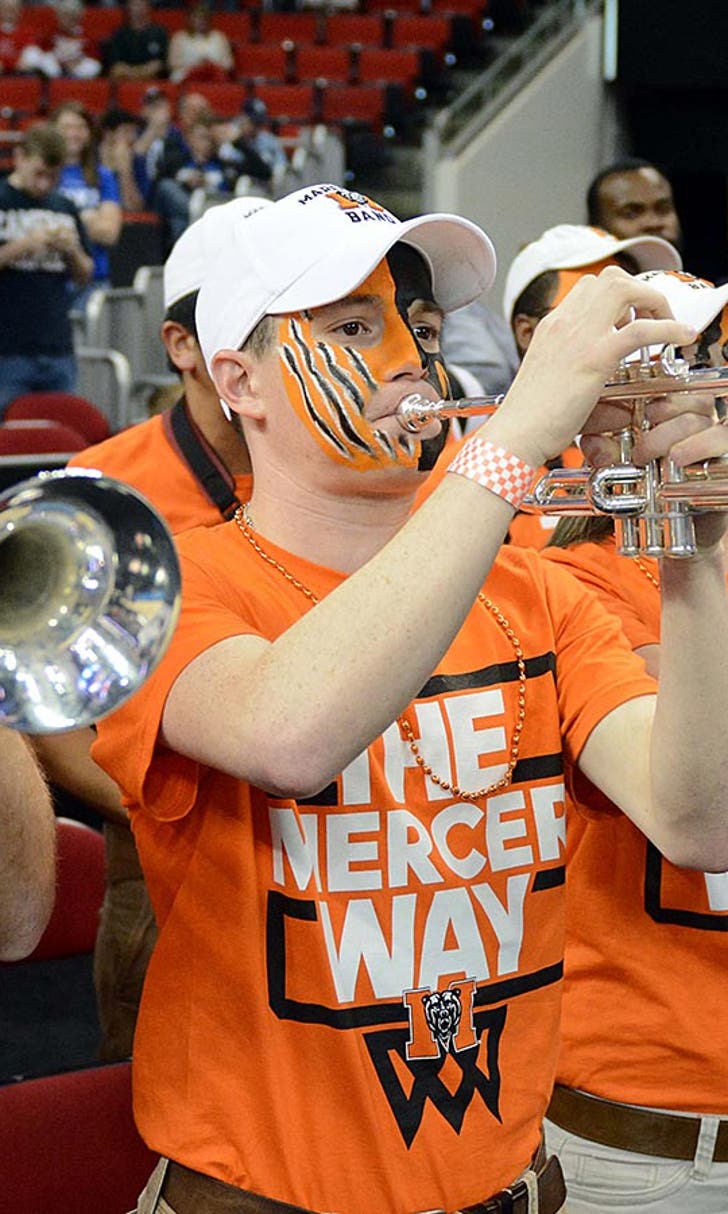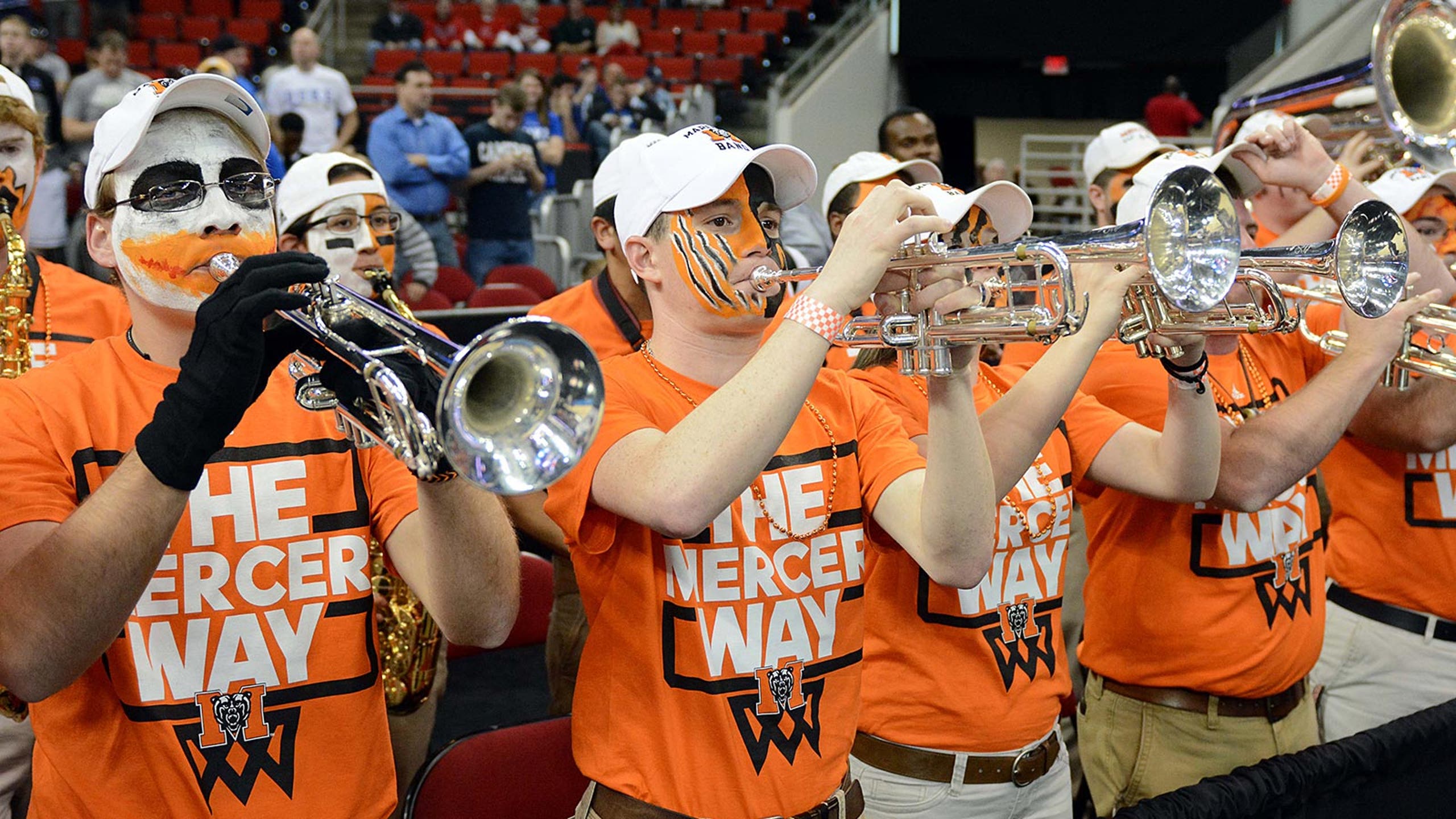 Mercer who? Get to know the school that shocked No. 3 Duke
BY foxsports • March 21, 2014
The spot that gave sports the Macon Whoopees hockey team has added to its sports legacy in a big way.
Mercer University, pride of the Georgia city, splashed onto the sports scene Friday with its 78-71 upset of Duke. The Bears became this year'€™s version of Florida Gulf Coast, which is fitting because they had to defeat FGCU to earn the Atlantic Sun championship and a bid to the NCAA tournament.
So, who exactly is 14th-seeded Mercer and what is this school about?
FRESHMAN FOR A DAY
Freshmen begin their college days with a trip across campus accompanied by bagpipes. It is considered a tradition for students to rub the head of the statue of Jesse Mercer, the school's founder, as they walk past it. The process is repeated when students conclude their academic careers at the school.
BEFORE IT WAS "GO, BEARS" IT WAS "œGO, BAPTISTS"€
The school'€™s original nickname was the Baptists. That changed in 1924 via a popular vote of the student body.
Via Mercer.edu:
According to the late Steadman Vincent Sanford, a Mercer graduate and former chancellor of the University of Georgia (and for whom the University of Georgia football stadium is named), the "Bears" reference originated in the first football game played between Mercer and Georgia. In those days, athletes wore long hair and sported handlebar mustaches. As a brawny Mercer lineman charged down Old Herty Field in Athens, where the game was played in 1892, a bemused spectator asked, "€œWhence cometh that bear?"€ The name stuck. In a 1949 contest sponsored by The Cluster, Mercer's campus newspaper, students voted to give the bear mascot a name. The winning entry was Toby. Students assigned the name Tot to Toby's "€œlady friend."€ Today you will see Toby and Tot roaming the University Center arena at Mercer athletic events.
WHO'S RUNNING THE SHOW ON THE COURT?
Hoffman came to Mercer from the Rio Grande Valley Vipers of the NBA Development League. In 2006-08, he guided the American Basketball Association'€™s Arkansas Aeros to a 25-2 record.
WHAT FUELS THE CANEVARI SHUFFLE?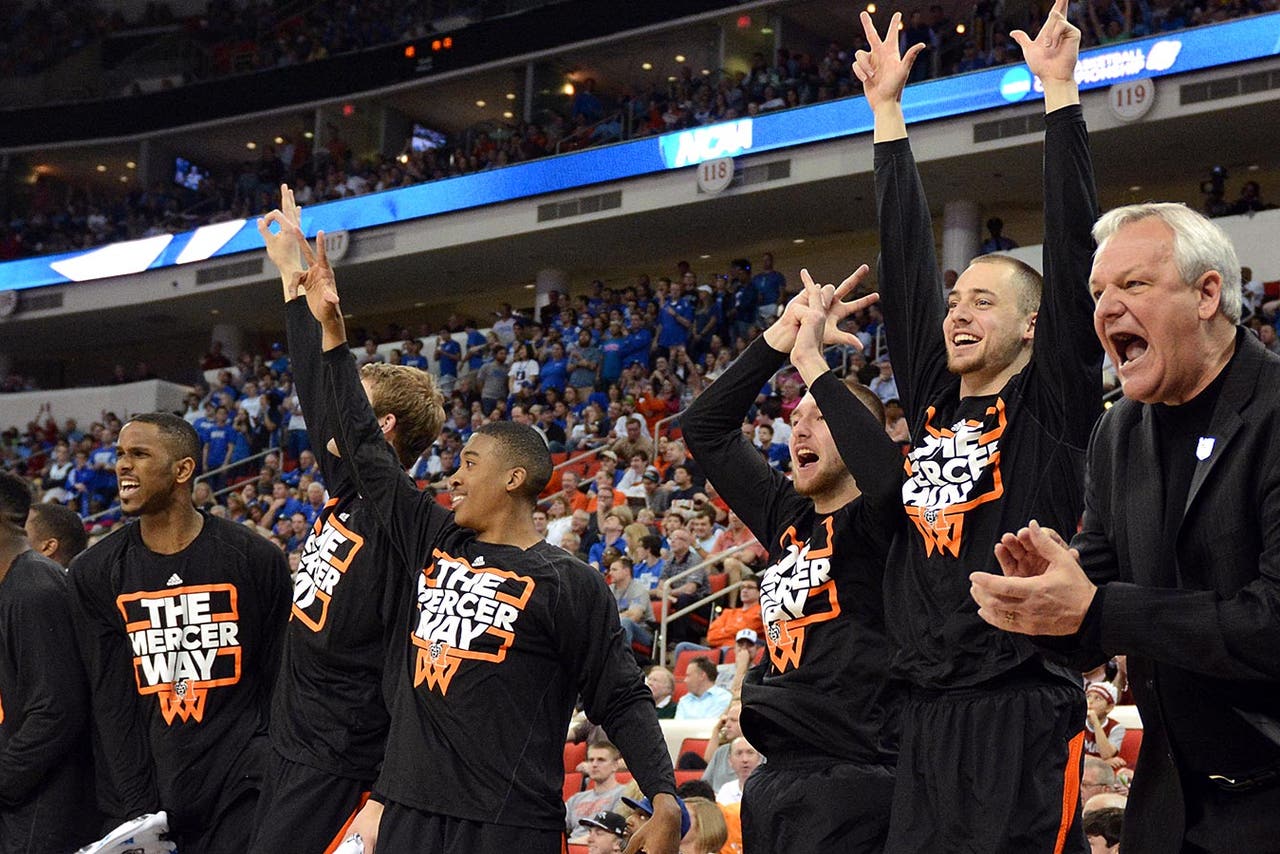 ---
---