Is third-ranked Maryland lucky or really, really good?
October 29, 2015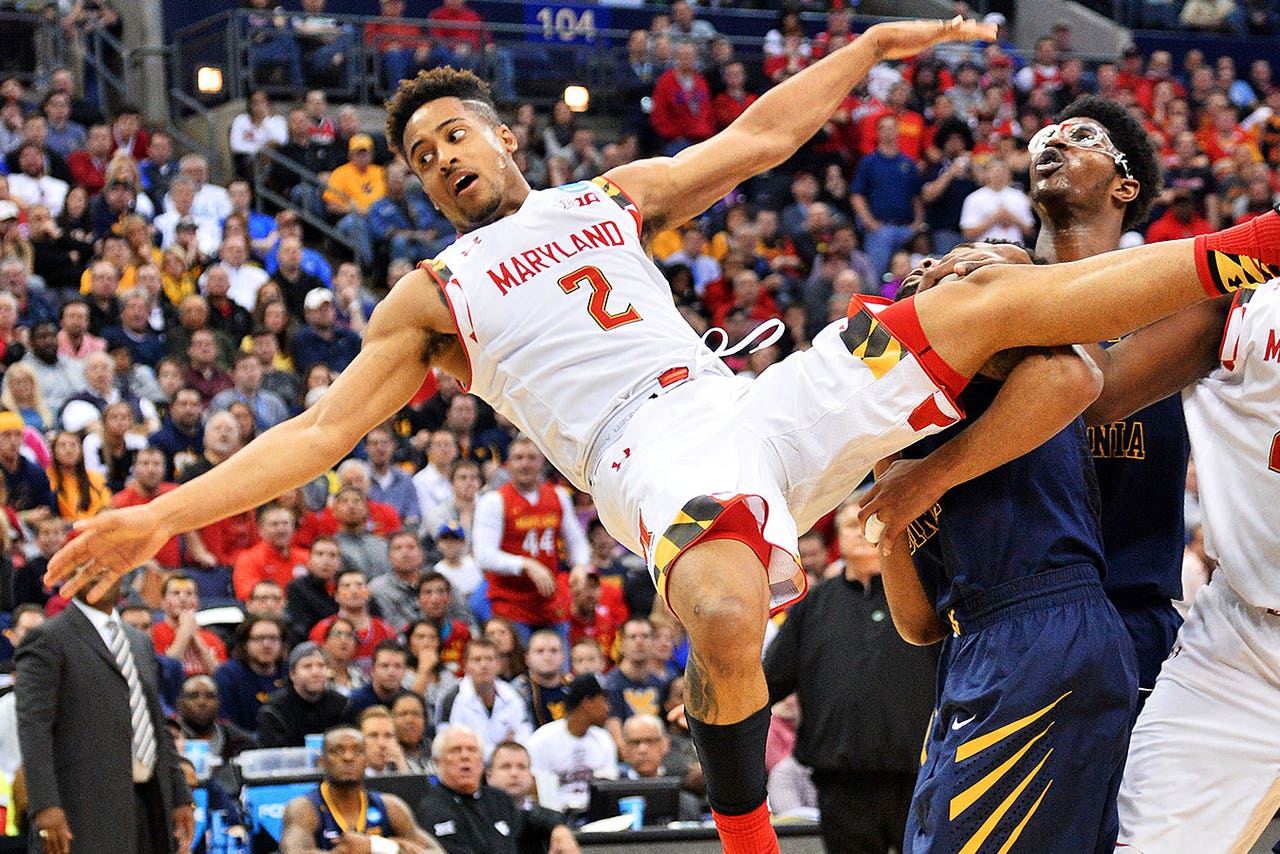 There is joy in College Park these days.
There is excitement around a Maryland basketball program that last season made its first NCAA tournament since 2010 despite a rash of players transferring out of the program. There are hearty congratulations on campus for head coach Mark Turgeon, who has his deep and talented Terrapins ranked third in the preseason USA Today Coaches Poll and considered real national title contenders. There is the sensational sophomore point guard Melo Trimble learning what it's like to be the Big Man on Campus, taking pictures with fans, unable to get to his seat at a football game because so many people want to shake his hand, being asked by classmates' parents if he knows their daughter.
This is what Maryland hoops hype looks like, and after returning almost all of a team that won 28 games last season – and also adding top-10 freshman big man Diamond Stone, plus elite transfers Rasheed Sulaimon (Duke) and Robert Carter (Georgia Tech) – this hype is very, very real. Maryland could very well win it all this season.
So please do not read this as my throwing water on the Maryland preseason parade but rather as a closer examination of the numbers surrounding last season's Terrapins that might dampen such enthusiasm … if only a bit. The example gets to the heart of what is one of the most heated arguments in the cold war between analytics minds and old-school basketball minds:
Is there such thing as a clutch gene for a basketball player, or a basketball team?
Because if there is, Maryland had that gene in spades last season and presumably will have it again this year. But if the clutch gene is just an illusion, which is what many of the best sports analytics minds believe – if being "clutch" in close games is nothing more than having the coin come up heads a few more times than it comes up tails – then we need to look at Maryland's surprising 2014-15 season in a slightly different light.
Consider: Last season, Maryland had 12 wins in which the difference was six points or fewer – one- or two-possession games that came down to the wire. But the Terps lost only one such game the entire season (by four points to Michigan State in the Big Ten tournament).
Maryland had a lot of close games last year and won nearly all of them.
And though a one-point victory is worth the same in the standings as a 25-point victory, and a one-point loss the same as a 25-point loss, few people would argue those vastly different outcomes are equal when measuring a team's worth.
That's why KenPom.com, the leading analytics website in college basketball, had last season's Maryland team ranked second in the nation in a statistic it calls … wait for it … "luck."
Yes, the website's proprietor has found a way to quantify luck. The thinking is this: Games that are determined by one or two possessions are often decided by one or two bounces, or one or two referee calls, or one or two whatever. In this way of thinking, a one-possession game is essentially a coin flip. There is no such thing as clutch.
Maryland was good last season. But it was also lucky.
Compare that to a team like, say, Florida, which ranked 346th in the nation (out of 351 teams) in luck. Florida finished 16-17, Billy Donovan's worst season in nearly 20 years as a coach. But the Gators had nine losses in one- or two-possession games. Win all those games – have the coin come up heads each time – and Donovan's final Florida squad would have had a sterling 25-8 record.
So was Maryland really that much better than Florida last season?
Did the Terrapins actually have something special going on in late-game situations, a confidence that bore itself out in the final minutes of a game?
Or was most of it luck?
"It was a little bit of both," senior Jake Layman, one of three Maryland players who are expected to be NBA draft picks, told me the other day. "You always need some luck to go your way in close games. But we had a group of guys who didn't care how close the game was. No matter what, we were going to execute in the end. That was what set us apart."
Layman and Trimble both spoke of a clutch gene that was embedded in this team. It was a confidence Turgeon instilled, and when the game was on the line Maryland knew it would win and therefore played with cocksure aggressiveness. It was a feeling of belief.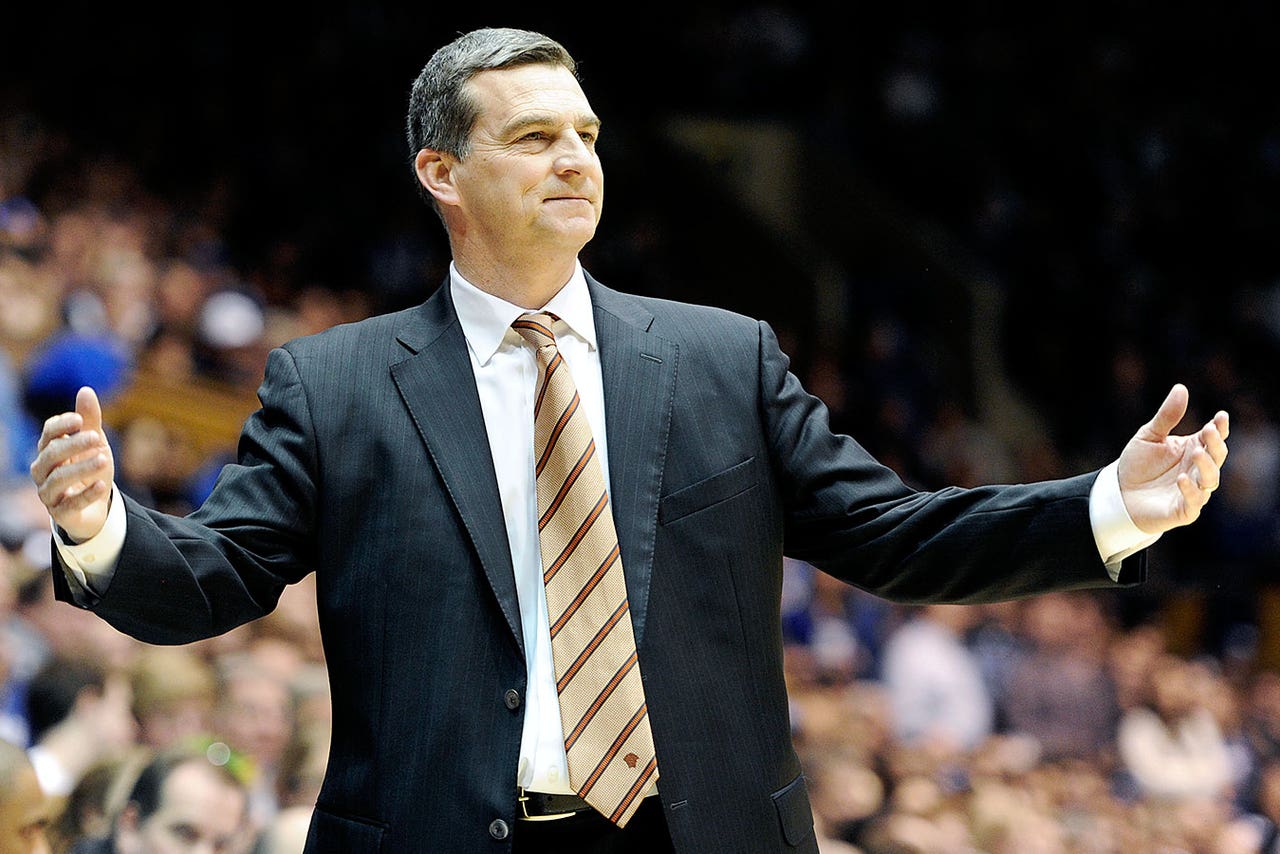 Maryland coach Mark Turgeon teaches his players not to give up late in games -- and they listen.

"We never quit last year," Trimble told me. "The end-of-game mentality was to play to win."
This season, maybe Maryland will regress to the mean and lose a few more of those close games. After all, the year before, the Terps went a disappointing 17-15, losing pretty much every close game they were in. (They ranked 328th in luck that year.)
Or maybe Maryland really does have something special that comes out late in games. Confidence. Great coaching. Players who live for the most high-pressure situations.
Alas, the discussion may be a moot point. Maryland is adding so much talent this season, and has so much depth and balance, that it may be winning by 10, 15, 20 points. There may not be any close games.
But don't you think all the preseason hype surrounding the Terps would be a bit more tempered if they had maybe only won half of those close games instead of all but one? If they'd added all that talent to a 22-win team instead of a 28-win team?
Interestingly, KenPom.com seems to have the most tempered view of Maryland this preseason. Though nearly every expert has the Terps in the top five nationally – some as high as No. 1 – KenPom.com ranks Maryland 24th. (At the end of last season, KenPom.com ranked Maryland 32nd despite the Terps heading into the NCAA tournament ranked 12th in the coaches' poll.)
Turgeon knows the truth probably lies somewhere in the middle. Two years ago, Maryland probably wasn't as bad as its record indicated, and last year Maryland probably wasn't as good as its record indicated.
But he does believe this group has something special going on when the games get tight.
"I take a lot of pride in winning close games and our teams being ready in those games," Turgeon told me. "We talk about winning close games all the time, that we're supposed to win close games. We're not going to win them all."
"But hopefully we won't have as many close games this year," he continued, then he laughed. "Less gray hairs."
Email Reid Forgrave at reidforgrave@gmail.com, or follow him on Twitter @reidforgrave.
---
---