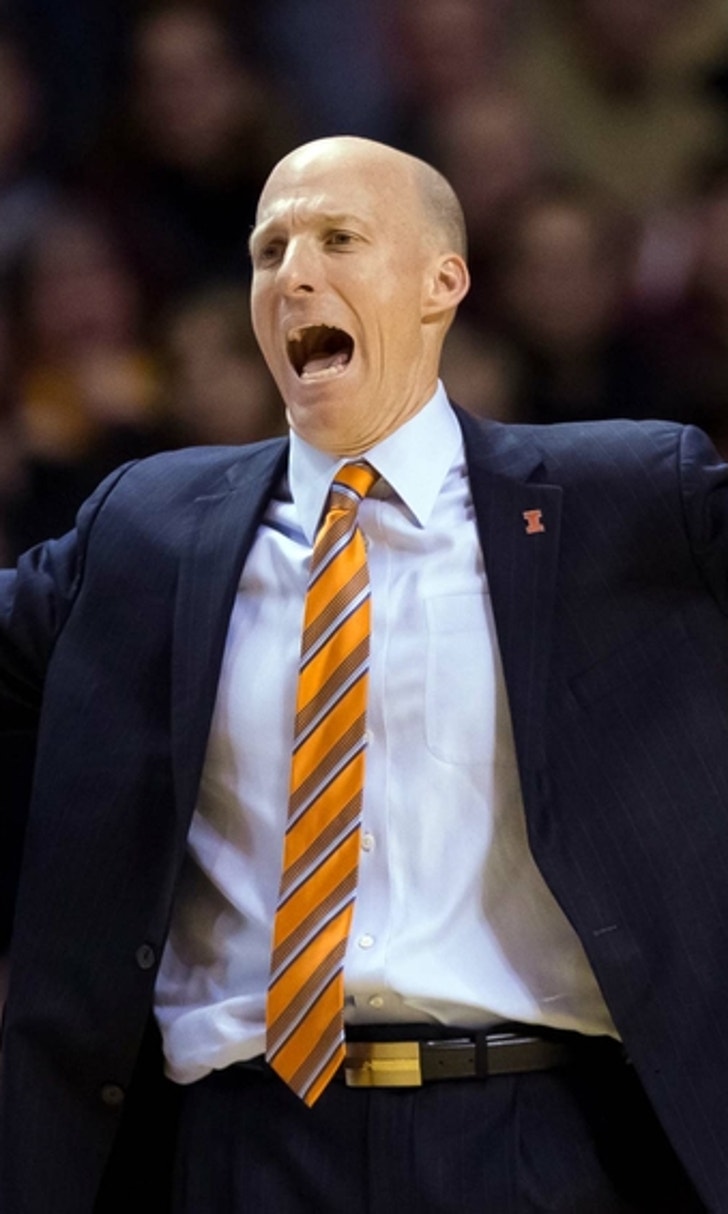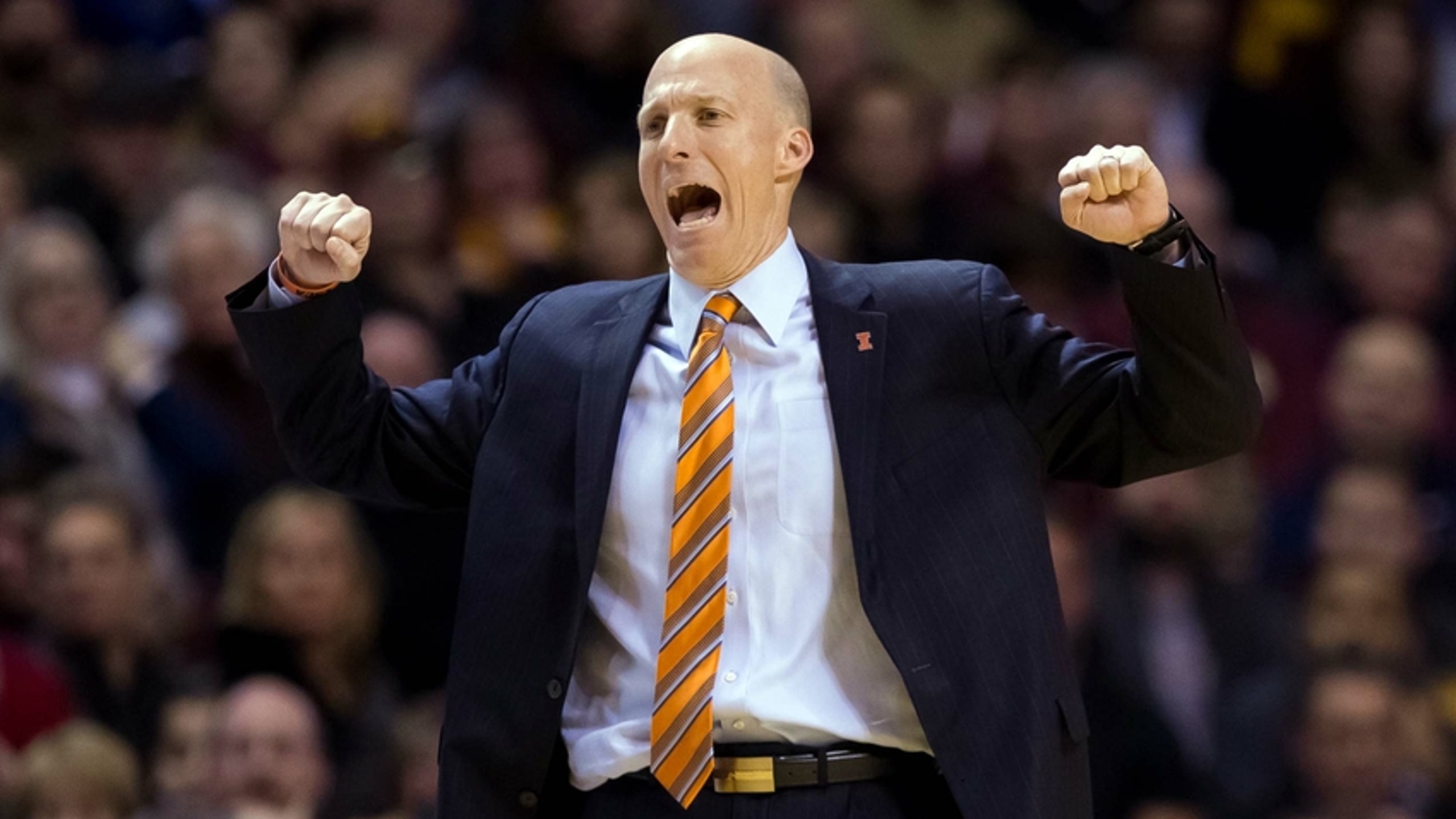 Illinois Basketball: What Could Have Been for the Class of 2017?
BY Fansided and Rees Woodcock/FanSided via Writing Illini • June 30, 2017
There is no doubt in my mind that the class of 2017 for the Illinois basketball team is going to be special.
This class ranks no lower than No. 12 on any of the 2017 team rankings by the four main recruiting sites, ESPN, 247Sports, Rivals, and Scout.
What that means to me is that it is a consensus that the Illini are bringing in a pretty great class no matter what site you look at.
But, ESPN came out with their new class of 2017 player rankings today and therefore the team rankings as well.
Illinois dropped down to No. 12 overall in team rankings and their top overall player, Jeremiah Tilmon, also dropped down to No. 41 in the nation.
Overall, Illinois still sits with a great class.  Tilmon is still top 50 and Da'Monte Williams also cracked the top 100 sitting at No. 91.  That is impressive considering the injuries he has endured.
fighting illini basketball
Busting Brackets 12wIllinois Basketball: Tracy Abrams returns as coach on the floor
More headlines around FanSided:
13w - Illinois Basketball: Jalen Coleman-Lands cleared for all basketball activities17w - Illinois Basketball: Te'Jon Lucas will be fully cleared to practice in October43w - Illinois Basketball: Swing the Hammer... Every Day58w - Illinois Basketball: The Illini Have An Opportunity to Make a Statement63w - Illinois Basketball: Take Aways From the Illini's Win Against UISMore News at Writing Illini

Illinois also has two borderline top 100 players in Javon Pickett and Trent Frazier.  You can make an argument that both deserve to be in the top 100 and Frazier actually is on other recruiting sites.
Before I really get into my point, I don't want you to think that I am bashing the current Illinois class.  This is a great class and one of the best we have seen in years.
But, as I continue to look at the ESPN player rankings I can't help but think, this class could have been so much better.
With the current talent the Illini have on the team right now, I feel like whatever you can get you take.  Every position should be up for grabs next season.
Out of the current ESPN top 100, Illinois snagged two players but left a lot to be desired.  They were in the running for at least seven more top 100 players, and that count is being generous.
I continue to try and think of arguments on why players wouldn't commit to Illinois and the one that keeps coming up is playing time.  But, I feel like there is a lot of playing time to be had.
Just because there are four players committed for next season doesn't mean those players will start.  There should be an open competition and if you are good enough you will play.
So, I am going to throw out the argument that there are already four players committed and I won't see enough playing time.
That brings me to the thought of; what could have been for this class?
Illinois has the No. 41 and No. 91 players in the ESPN top 100.  Like I mentioned earlier, they were also in the running for seven more of these players as well.
The top-ranked player Illinois could have snagged was No. 13, Kris Wilkes.  He ended up having the Illini in his final three before committing to UCLA.
More from Writing Illini
Paul Scruggs was the next highest rated player at No. 28.  He had Illinois in his top five before committing to Xavier.
The one that hurt the most was Jordan Goodwin.  He ranks No. 55 in the latest ESPN top 100.  Illinois was in his top seven and the marriage seemed like a sure thing.  Saint Louis ended up snagging this kid.
Illinois made the top four for No. 58 Terrence Lewis.  The Illini were rumored to potentially land him for a while but he ended up committing to Iowa State.
Another state of Illinois product, like Goodwin, was No. 77, Justin Smith.  He had Illinois in his top seven and eventually dropped them and committed to Indiana.
The No. 79 player is Nojel Eastern.   He is another state of Illinois product and a player that the Illini were on early.  But, he didn't even have the Illini in his top list and committed to Big Ten foe, Purdue.
And the final player in the top 100 that Illinois was close to getting but failed is No. 95 Mayan Kiir.  He had Illinois in his top five and some say it was between the Illini and VCU.  He ended up committing to VCU.
Don't get me wrong, I love this class coming in for the Illinois basketball team.  It fills some massive needs for the Illini.
But, I can't help but wonder; how amazing could this class really have been if John Groce landed some of these close calls?
---
---