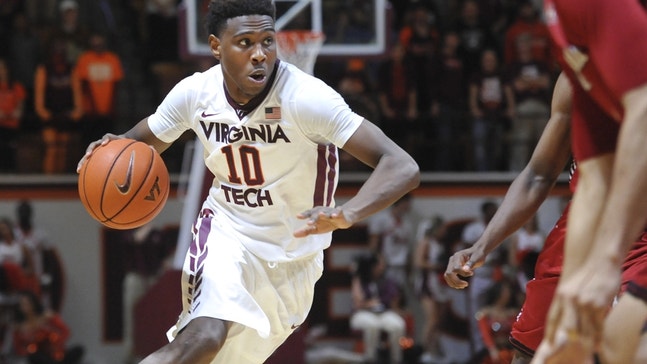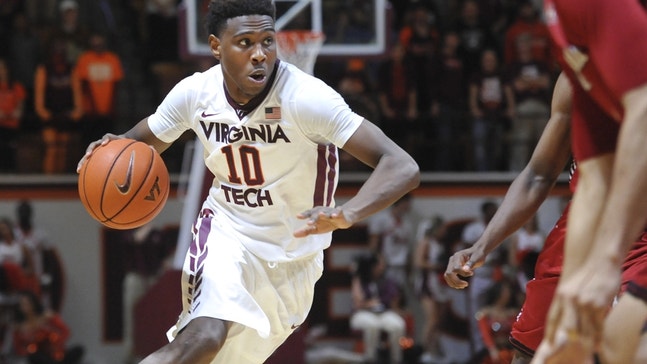 Hokies Preparing for UMBC Tilt on Wednesday
Updated
Mar. 4, 2020 5:07 p.m. ET

Fansided, Mike McDaniel/FanSided via Fighting Gobbler
Hokies Men's Hoops looking to close non-conference slate on a high note ahead of Saturday's ACC opener against Duke
Virginia Tech Men's Basketball (10-1) returns to the court at Cassell Coliseum on Wednesday night after an eight day holiday break to take on the UMBC Retrievers (9-3). The Hokies are coming off of an 87-59 victory last Tuesday night, which was led by a 20-point effort from Ahmed Hill and 17 points to go along with 11 rebounds for wing Chris Clarke.
The game this Wednesday evening marks the final non-conference game of the 2016-17 campaign for the Hokies, who will be looking for their 11th win of the season ahead of their ACC opener on Saturday afternoon against the #5 Duke Blue Devils.
The Hokies enter Wednesday just outside of the Top 25 with their 10-1 start, but at this time of the year, the rankings mean little, with much more emphasis focused on the quality of play for the team heading into what should shake out as a brutal ACC schedule over the next couple of months.
The Hokies have been paced by their sixth-man leading scorer Zach LeDay throughout the non-conference schedule, as he has averaged 16.7 points and 7.4 rebounds per game thus far this season.
While he has been terrific in the paint for the Hokies, the duo of Ahmed Hill and Chris Clarke have been every bit as important for the team's success early on this season. Ahmed Hill is second on the team in scoring at 14.6 points per game, proving to be the team's most effective three-point shooter at a lethal 45.6% from beyond-the-arc.
hokies
Fighting Gobbler 1 dIsaiah Ford Draft Stock
More headlines around FanSided:
1 d - Hokies Women's Hoops Up To 19 In AP Top 251 d - Belk Bowl Broadcast Information2d - Hokies Men's Hoops Remain Outside Top 252d - Defensive Lineman Vinny Mihota to Miss Belk Bowl2d - Belk Bowl Match-Up Series: The Running BacksMore News at Fighting Gobbler

Chris Clarke has been the Hokies' best all-around player, as he has evolved into a real inspector gadget on the floor, providing a little bit of everything for his team. Clarke is averaging 9.8 points, 7.8 rebounds, and 4.0 assists per game, while also emerging as the Hokies' best defender, leading the team with 1.4 steals per game.
Virginia Tech will look to avoid looking ahead to a massive ACC opener against Duke on Saturday by dispatching of an overly-matched UMBC club. The Retrievers have been respectable on the season thus far, compiling a 9-4 record under a familiar face in first-year head coach Ryan Odom. Odom was an assistant coach for the Hokies under Seth Greenberg from 2003 to 2010.
UMBC has three guards averaging double-figures in scoring, led by junior Jairus Lyles (22.1 points per game), and supplemented by sophomore Joe Sherburne (15.2 points per game) and senior Will Darley (13.0 points per game). The Hokies should be able to cruise to a victory on Wednesday if they can contain the trio of UMBC scorers, making the defense of Virginia Tech's Justin Robinson, Ahmed Hill, and Chris Clarke paramount to the team's success in the match-up.
The tilt between the Hokies and UMBC is slated for 7 PM ET and can be seen on the internet using ACC Network Extra.
More from Fighting Gobbler
This article originally appeared on
---
---