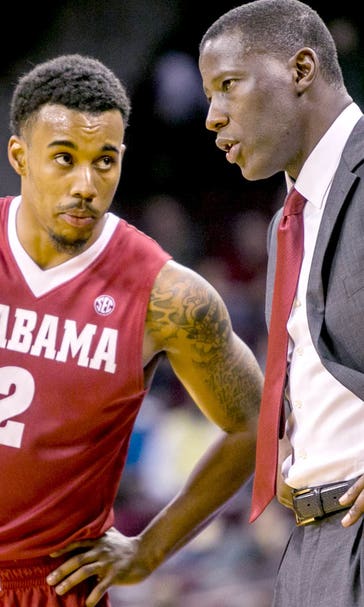 Ex-Alabama guard Tarrant says he's transferring to Memphis
April 20, 2015

Former Alabama guard Ricky Tarrant says he is transferring to Memphis.
Tarrant said via text message Monday that he had chosen Memphis. Tarrant said he expects to graduate in May, which would allow him to play for his new team in the 2015-16 season.
Tarrant averaged 13.1 points per game for Alabama this past season, but he missed the Crimson Tide's final 15 games with a foot injury. Tarrant also averaged 2.2 rebounds, 2.0 assists and 1.4 steals per game while making 13 starts.
New Alabama coach Avery Johnson announced on April 10 that Tarrant was transferring and had been granted his release.
Tarrant, who is 6-foot-2, played two seasons at Tulane before heading to Alabama. He missed the 2013-14 season because of NCAA transfer rules.
---
---