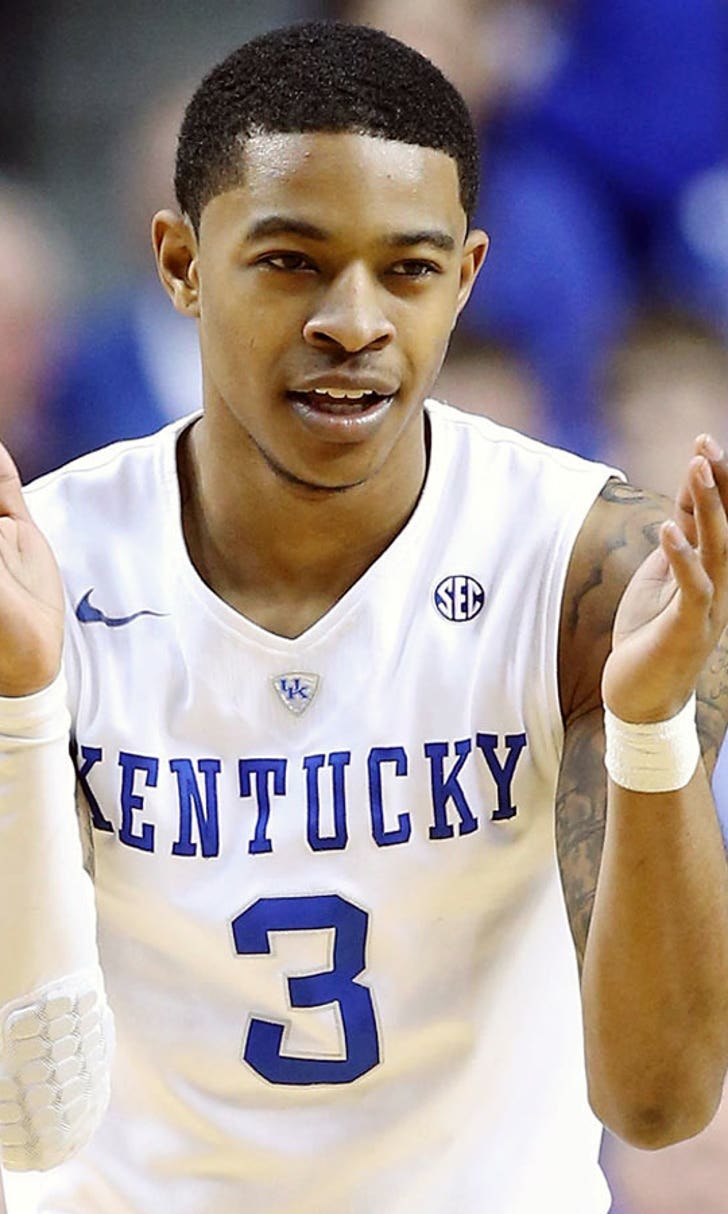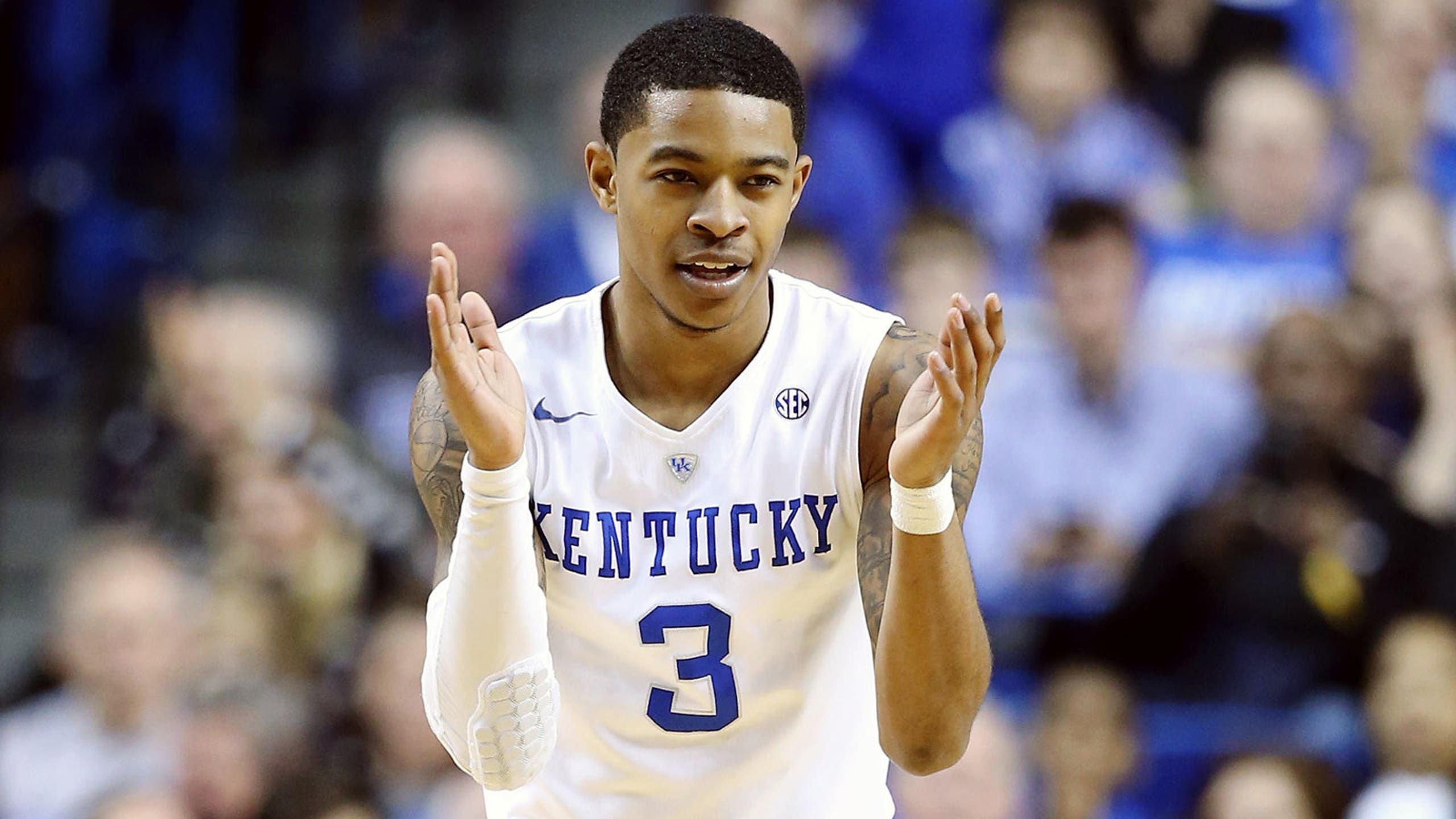 10 college basketball teams with plenty to prove in February
BY foxsports • February 4, 2016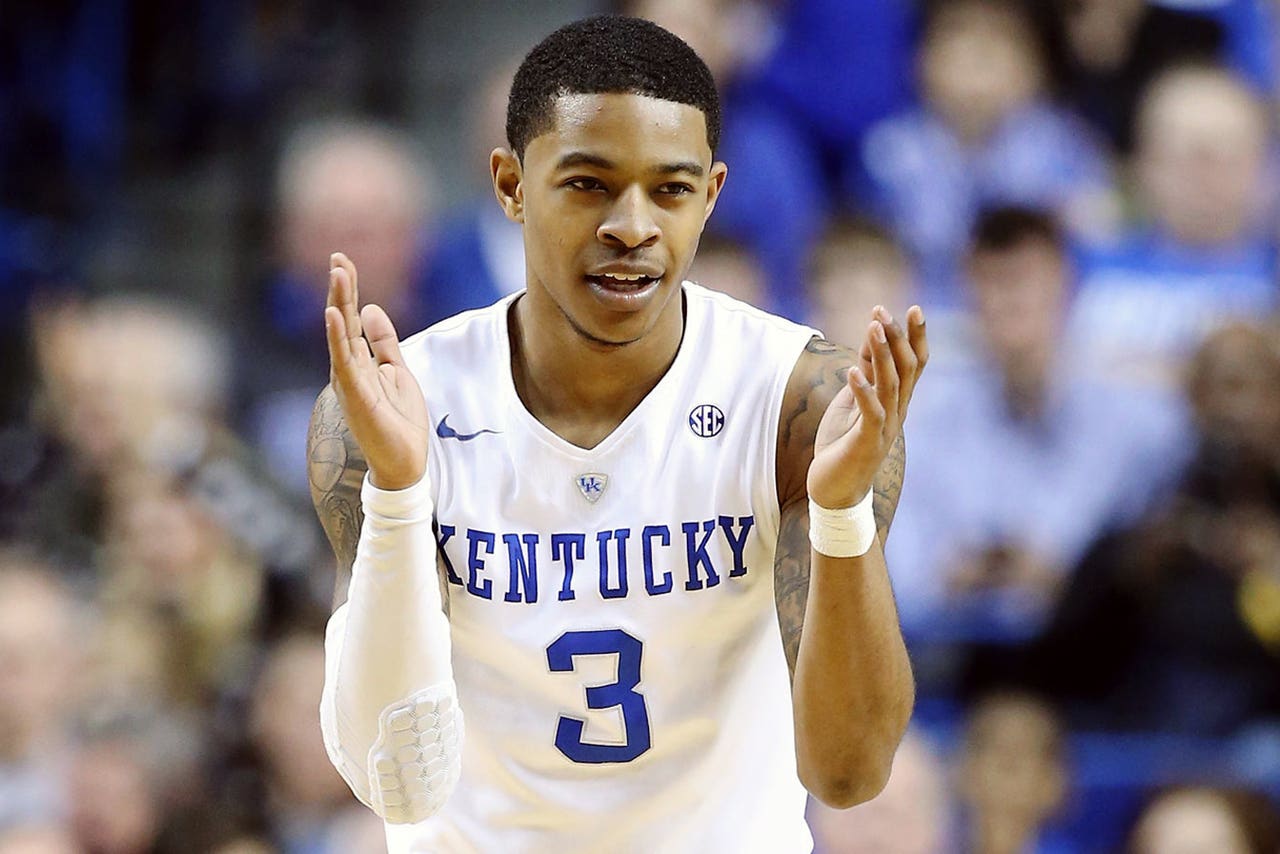 The NCAA tournament field is starting to take shape – but it's far from set. There are bubble teams galore. There are overachievers. There are underachievers. There are teams that need some signature wins to prove they belong. There are teams that have surprised us but that we just aren't quite ready to buy in on.
Here are 10 teams that have something to prove in February – things to prove to the tournament selection committee, or things to prove to you and me.
10. LSU. Perhaps you heard: Ben Simmons is the best NBA prospect since LeBron James. And perhaps you also heard: Ben Simmons' team is verrrrry much in danger of missing the NCAA tournament altogether. That's what happens when you are 14-8, with losses to College of Charleston, Houston and Wake Forest. And yet I'll stick by what I've said about this young (and now finally healthy) team: LSU can go deep into the NCAA tournament … if they make the NCAA tournament. LSU started the season 4-4, yes, but Craig Victor and Keith Hornsby were not playing (Victor because he'd transferred, Hornsby because of injury). They blew an opportunity against No. 1 Oklahoma last weekend. There aren't all that many opportunities left.
9. Syracuse. The best thing about this wild, nobody-knows-who-is-great season? That we could have the craziest First Four we've ever had. And it's entirely possible that Jim Boeheim's Syracuse team could be one of those four. The Orange have notable opportunities to put themselves comfortably inside the bubble – like at Louisville and at UNC – but it feels like on Selection Sunday this team will be on pins and needles.
8. UCLA. The story of UCLA's season: Good wins (Kentucky, Arizona) and not-great losses (Wake Forest, Washington State). I was never terribly high on this team's chances; I was always looking ahead to next year, when a monster recruiting class comes in and Steve Alford has his most talent since his first year in Westwood. But missing the NCAA tournament is something that's simply not acceptable at UCLA. Current projections put the Bruins squarely on the bubble. In a Pac-12 where easy wins are tough to come by, a tourney berth is far from a foregone conclusion. Alford's future in Westwood isn't in jeopardy because next year's recruiting class is so strong. But you better believe that making the tournament is essential for his reputation and to quell the grumbling of forever-grumbling UCLA fans.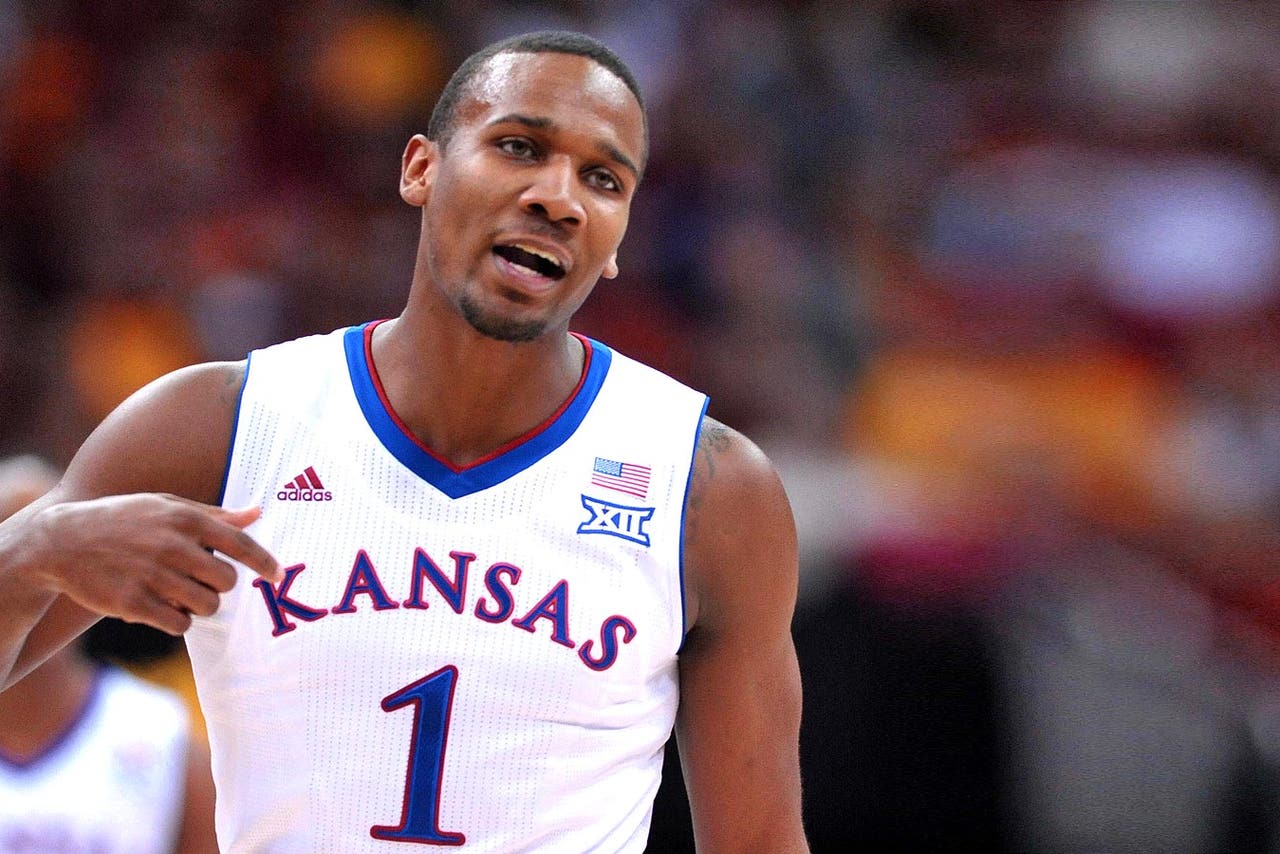 Kansas has hit a rough patch and could use a little more consistency from Wayne Selden.
7. Kansas. The Jayhawks were my preseason pick to win it all because of their absurd depth at every position. A month ago, after they'd beaten Oklahoma in a No. 1 vs. No. 2 triple-overtime thriller, I felt great about that pick. Then the Jayhawks dropped three of their next six games for the worst start to a Big 12 schedule in the Bill Self era (5-3). I do not believe this team is broken. And I do believe it will still be in play for a one-seed come Selection Sunday. But there are certainly some things to figure out with a team that is nearly unbeatable when Wayne Selden is making shots but that can really struggle when he struggles. A few things to figure out: Selden's motor; how to get more playing time (and more productive playing time) for freshmen Cheick Diallo and Carlton Bragg; how to make the offense less of a Frank-Mason-wild-drive-to-basket and more of a ball-movement scheme.
6. Duke. As I wrote last week, the solution to Duke's struggles – the Blue Devils are out of the AP top 25 for the first time since 2007 – is time. Like, nine more months of time, after which Duke will have brought in a vaunted recruiting class (and likely kept all its current studs except Brandon Ingram) for a team that will have a shot at winning it all in 2016-17. But winning it all this year? Hell no. This team has a better shot of missing the NCAA tournament than winning it. Maybe Amile Jefferson's imminent return will cure all of Duke's ills, but I doubt it. Coach K is the best that's ever been, but sometimes freshmen will be freshmen, and injuries will be injuries, and Duke has work to do just to limp into the NCAA tournament.
5. Butler. The Bulldogs were ranked in the top 10 right before conference play started. Then they went 3-6 to start Big East play, with the only wins being over cellar-dwellers DePaul and St. John's. An emotional victory this week over a talented but underachieving Georgetown team could set this Butler back on a winning path. Point guard Tyler Lewis has missed several games recovering from a concussion suffered in practice, but he had been struggling before that. A healthy and productive Lewis could be the difference between this team being inside the bubble or outside.
4. California. Has Cal, one of the most talented teams in the country, been a disappointment so far? Absolutely. Look no further than the 1-6 record in true road games. Does Cal still have a chance to do something special in the Pac-12 despite its 4-5 conference record? Absolutely. That's what happens when you have three potential first-rounders (freshmen Jaylen Brown and Ivan Rabb and senior Tyrone Wallace) on the same roster. It will not surprise me if this so-far inconsistent team rolls through February without a loss.
3. Georgetown. This talented bunch seems primed to miss the NCAA tournament altogether, with its 10 losses including some stinkers against Radford (189th in KenPom) and UNC-Asheville (135th in KenPom). Yet plenty of its losses have been close ones to good teams: Maryland, Duke, Villanova, Providence. The Hoyas have a long way to go in the regular season and in the Big East tournament if they want to prove they belong. But their talent absolutely belongs. It's just the results that don't so far.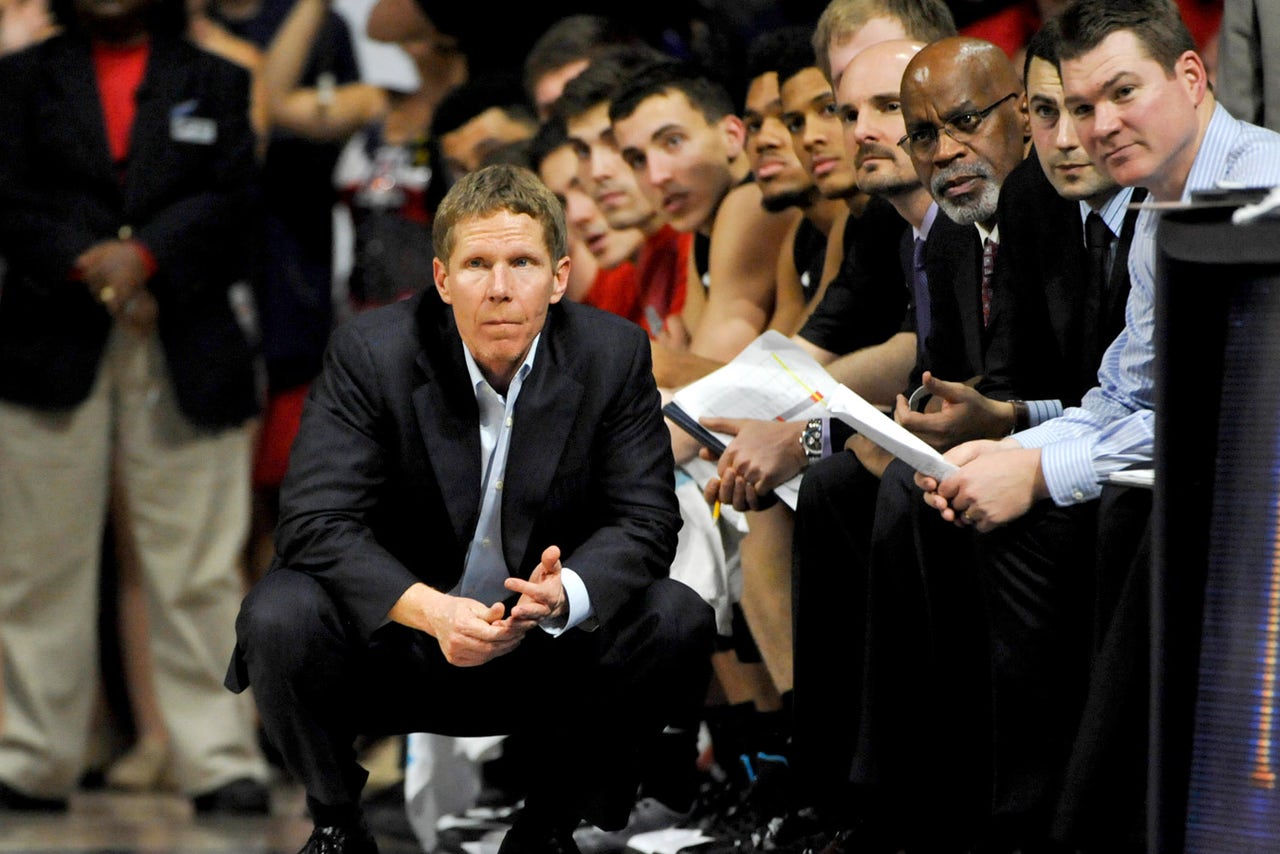 Mark Few's Zags have gone from the top 10 to the outside of the tournament bubble.

2. Gonzaga. I'm not positive that a tourney berth is assured even if the Zags don't lose a game in February. Gonzaga, a team ranked in the top 10 in the preseason, may have to win the WCC tournament to get in. It's all the product of an inexperienced backcourt and a frontcourt injury to big man Przemek Karnowski. The Zags didn't capitalize on their nonconference opportunities (losses to Texas A&M, Arizona and UCLA all stung), and they now have two losses in conference play. I tend to assume Mark Few will get it done, but it's wise not to assume anything during this college hoops season.
1. Kentucky. Maybe it doesn't matter if Kentucky, right now an inconsistent 16-6 after a bad road loss to Tennessee, rights its ship in February. After all, the John Calipari team this group most reminds me of is the 2013-14 group, which limped into the NCAA tournament as a struggling eight-seed before rolling all the way to the title game. A road loss to Tennessee this week offered even more evidence that there are foundational problems with this team: inconsistency from pretty much everyone but Tyler Ulis, massive struggles from freshmen Skal Labissiere and Isaiah Briscoe and awful three-point shooting. Ulis is phenomenal, but he can only put this team on his shoulders so much. For Calipari's crew to make February a good month, it'll need consistent energy from Alex Poythress, better shooting from Briscoe and something – anything, really – from Labissiere. You know what though? My faith in Calipari (four Final Fours in six years at Kentucky) borders on the irrational. Even if this year's team doesn't have the evidence to back it up. Yet.
Follow Reid Forgrave on Twitter @reidforgrave or email him at ReidForgrave@gmail.com.
---
---