Jean Segura getting rave reviews after tweaking his batting stance
A rival executive sent me a text the other day raving about Diamondbacks second baseman Jean Segura.
"Segura looks unreal," the exec said. "They may have made a great deal there. He lowered his hands and is hitting rockets everywhere."
Segura, acquired in a five-player trade with the Brewers on Jan. 30, ranks 11th in the National League with a .957 OPS — a marked improvement over his previous two seasons, when his combined OPS was .615.
When I asked D-backs hitting coach Dave Magadan if he had instructed Segura to lower his hands in spring training, his answer surprised me.
"He showed up to camp that way," Magadan said. "He hit well from day one in the spring and I never questioned it. Just left him alone. He says it makes him feel like he's using more hands in his swing, less body."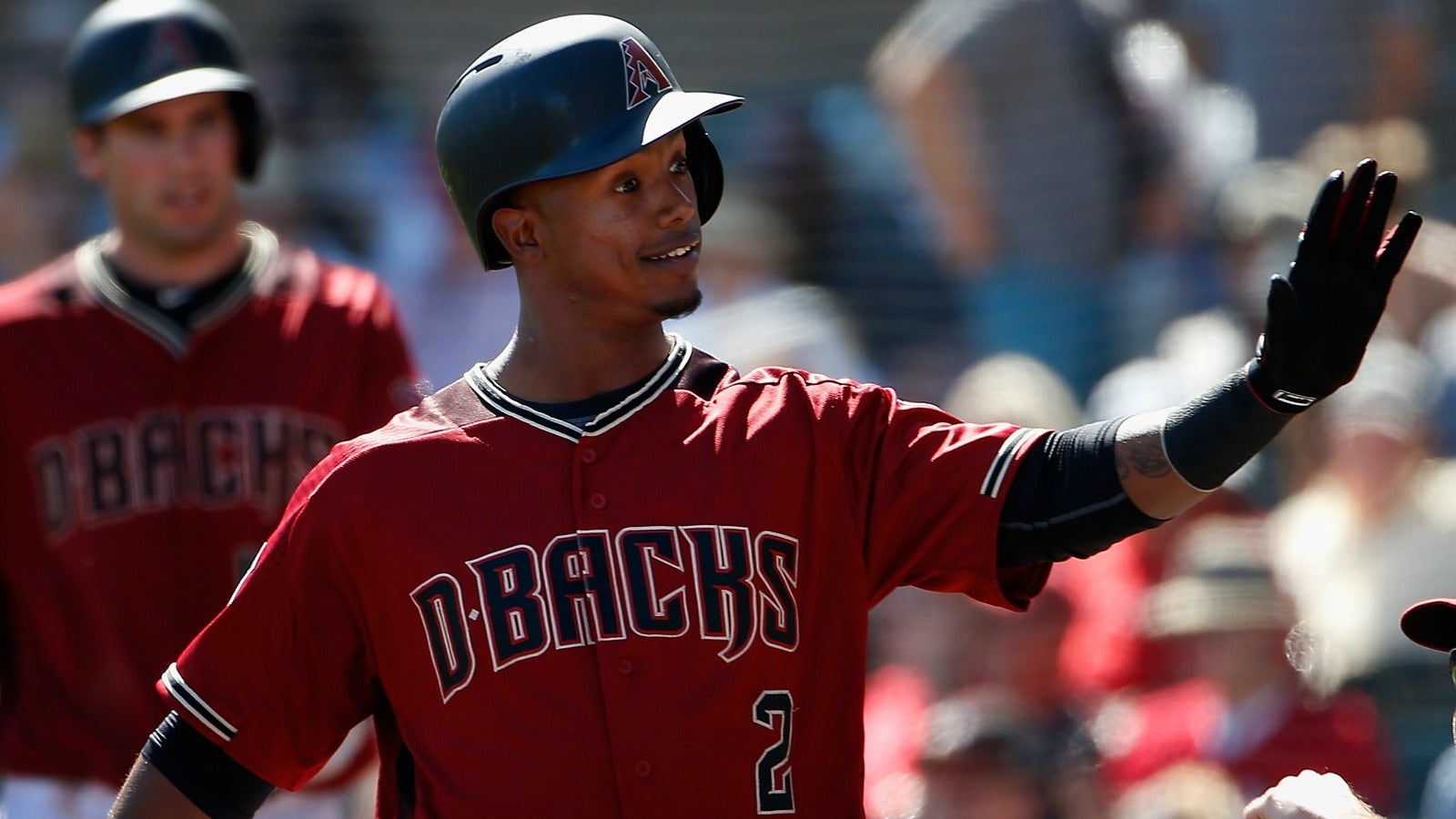 Segura, 26, indeed arrived with a plan, one that he devised over the winter in his native Dominican Republic at the suggestion of former major-league outfielder Luis Mercedes, who also has worked with Robinson Cano and Edwin Encarnacion.
"Now with my hands lower, I don't have to go down and then go up to hit the ball. I go directly to the ball," Segura said. "I do everything in one motion instead of doing it three times. When I attacked the ball with my hands up, I had to go down, go up again and swing."
Mercedes also told Segura that it would be easier to for him to keep his hands inside if he held them lower.
"We did it every day for three months.," Segura said. "To be honest, the first time I didn't feel comfortable. He told me to use it and don't change it."
So far, the adjustment is working.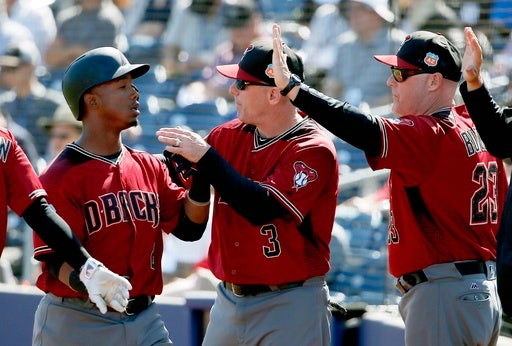 Through 13 games, Segura resembled the player he was in 2013, when he had a .752 OPS and 44 stolen bases in 57 attempts, a success rate of 77 percent. His stolen-base totals reduced to 20 and 25 steals the past two seasons, though his success rate remained at 75 percent.
The Diamondbacks restored Segura to the leadoff spot – he batted in various positions the past two seasons, and mostly second in '13.To this point, he is the only D-backs player with more than one stolen base, going 3-for-4 in his attempts.
All this, while moving from shortstop to second base.
"These guys give me the trust to be the player I want to be," Segura said. "They give me the confidence to run when I want, when I feel comfortable. They trust that I can be the guy I was three years ago."
A fast start by the Rockies is nothing new.
The Rox went 13-4 to open the 2013 season, 22-14 to open '14 and 7-2 to open '15 — and finished with an average record of 69-93 those three years.
"This is year 12 of, 'Are the Rockies legit?'" one executive cracked. "They're always good in April."
So it is again, with the Rockies off to an 8-6 start, including an impressive series victory last weekend at Wrigley Field.
The Rox, prior to a dismal two-inning start by left-hander Jorge De La Rosa on Tuesday night, had a 1.42 rotation ERA in their previous five games. And right-hander Jon Gray, coming off an abdominal strain, is expected to make his first start against the Dodgers on Friday night.
Club officials were excited about their pitching in spring training, believing it was more talented and healthier in the recent past.
Right-handers Tyler Chatwood and Chad Bettis, in particular, are validating that confidence, though the Rockies still must play 75 more games at Coors Field.
"I'm always optimistic, but this feels a little different," manager Walt Weiss said on Tuesday. "Even the vibe feels different. It's a much looser group. There is more belief than we've had before.
"Time will tell if we can stay there. The thing I like with our pitching is that when our depth gets tested, we have some young guys to plug in. We haven't had that before.
"We played well in April the past few years, but started to fade when we got to that second layer. We'd get some injuries and get completely exposed."
Triple A right-handers Eddie Butler and Jeff Hoffman, Double A left-hander Kyle Freeland and Triple A righty Carlos Estevez, a reliever, are among the candidates for promotion later in the season.
Not our night, but we battled until the end.

Let's bounce back and win the series tomorrow! pic.twitter.com/fPnQwLnabZ

— Colorado Rockies (@Rockies) April 20, 2016
The Rockies' farm system ranks sixth in the majors, according to Baseball America.
Remember Opening Night, when Mets third baseman David Wright looked old, immobile and unable to catch up to fastballs?
Wright, 33, has recovered nicely, batting .279 with a .915 OPS while dealing with spinal stenosis, a condition that he will need to manage for the rest of his career.
A rival scout compared Wright to the Nationals' Jayson Werth and Yankees' Alex Rodriguez, saying that none of the three should be dismissed, even at their advanced ages.
"They're such professional hitters, they do what they have to do," the scout said. "They're good guess hitters. They cheat (to fastballs) when they have to, get started earlier. They're too professional to be as bad as they were early, when it was really cold."
Obviously, every hitter reaches a point when he no longer can hit a good fastball, but the scout said that with so many pitchers throwing hard, hitting IQ becomes more important.
If that is indeed the case, hitters who can adjust to patterns and look for pitches in certain areas hold an edge.
The Rockies' Trevor Story obviously has power — 12 of his 17 hits have gone for extra bases, and eight were home runs. But Story also has struck out 24 times in his first 63 plate appearances, the highest rate in the NL.
The latter trend, in the view of one rival executive, might not be as problematic as it appears.
"Any slider down and away he'll struggle with, but guess what? It's a lot harder to get to that spot at Coors," the executive said.
The exec had a point — breaking balls tend to flatten out at Coors. He also was correct in his assessment of Story, who, according to MLB Network research, entered Tuesday batting only .125 on sliders away (28 pitches total).
By contrast, Story had a 2.285 OPS on fastballs in the middle (28 pitches) and 1.911 OPS on fastballs in (41 pitches).
On fastballs away, Story became more mortal, with a .771 OPS.