Beck, Smith sneaky starts in Week 8
Shake off the ugliness of Week 7. If you subjected yourself to the SEA-CLE or BAL-JAC games, you brushed your teeth two or three more times and took an extra shower. I love watching defenses go to work as much as anyone, but that Monday night cap to Week 7 was unsettling. Perhaps we can just do a replay of that one on Halloween night or the rights can be sold to AMC to become part of the annual "Horrorfest" festivities?
I'm looking ahead to better days in Week 8 and, hopefully, fewer names added to the rapidly expanding injury list. We have several huge matchups on tap, including the battle of rookie quarterbacks in Carolina (MIN-CAR), NE-PIT, DAL-PHI and SD-KC (it now has meaning in the AFC West). I'm also intrigued by the DET-DEN game. Can Tebow magic hand the Lions a third straight loss?
It's also your chance to hang a loss on the owner of Aaron Rodgers in your league, as the unbeaten Packers take the week off.
Let's get after it.
Exclude: Drew Brees, Michael Vick, Tom Brady, Tony Romo, Cam Newton, Matt Schaub
Bye Week: Atlanta, Chicago, Green Bay, Tampa Bay, Oakland, New York Jets
Click here for Harmon's Week 8 QBs
Click here for Harmon's Week 8 RBs
Click here for Harmon's Week 8 WRs
Click here for Harmon's Week 8 TEs
Week 8 Heroes
Eli Manning, NYG vs. MIA: Eli's run of four consecutive games will multiple touchdown passes (11 total) stopped in Week 6 against the Bills. You get no credit for wide receivers coming up just short, and I still wonder why Eli couldn't get one of those carries himself at the one-yard line. I digress.
Manning is a fantastic start this week against the woeful Dolphins. I won't belabor the point. Miami has surrendered 258.5 passing yards and two touchdowns per game while producing two interceptions. Brother Eli won't let you down in a huge home game to propel the Giants into the second half.
Ben Roethlisberger, PIT vs. NE: Roethlisberger started the season slowly, but he's found the mark in the past three weeks (nine touchdowns against one turnover while averaging 263 passing yards. Deep connections with Mike Wallace continue with regularity, and speedsters Antonio Brown and Emmanuel Sanders are coming on strong.
It's time for another shootout with Tom Brady in front of the home crowd. Last season, Roethlisberger passed for 387 yards with three touchdowns and one interception in the Week 10 loss. Keep gunning against the bottom-ranked New England pass defense (322.2 yards and 1.67 touchdowns allowed per game).
Philip Rivers, SD at KC: Something hasn't looked right in San Diego this season. Rivers threw multiple touchdown passes in the first two weeks of the season, but has tossed just three touchdown passes in the Chargers' past four games. Rivers welcomed Antonio Gates back to the mix in Week 7, but the wide receivers were unable to gain separation against the Jets' cornerbacks.
My gut still doesn't feel right about this road test in Kansas City, but we'll give Rivers a starting nod this week. Notice that he's finally been pulled from the "Exclusion" list and will need to work his way to that level. The Chiefs shut out the Raiders in Week 7 and padded the defensive stats with six interceptions. Even with that monster effort, the Chiefs still rank in the middle of the pack at 235.8 yards and two touchdowns allowed per game.
Joe Flacco, BAL vs. ARI: Embarrassing. Deplorable. Vomit-inducing.
Those words describe the offensive effort by the Ravens on Monday against the Jaguars. Look for the Ravens to bounce back in a huge way against the weak Arizona pass defense (274.2 passing yards and 1.5 passing touchdowns allowed per game).
– Ray Rice gets back to work on the ground.
– Ed Dickson gets more involved.
– One or more of those deep shots to Torrey Smith connect. Those clamoring for more targets to Anquan Boldin (like Terrell Suggs) should note that he was targeted 12 times in Week 7.
The Baltimore defense terrorizes Kevin Kolb and gives Flacco short fields.
Matt Hasselbeck, TEN vs. IND: Hasselbeck gets his shot at the sinking Indianapolis defense at home in Week 8. This is a get-right game (if only for a week) for Chris Johnson against the 31st-ranked Indianapolis run defense, thereby affording Hasselbeck opportunities downfield.
The Colts' pass defense overall stats are skewed by the fact that Drew Brees' obliterated the unit in Week 7. I'll throw up a frightening stat. Opposing quarterbacks have completed 72.8% of their pass attempts. Think about that. Get Nate Washington and Jared Cook into your lineups.
Tim Tebow, DEN vs. DET: It was ugly. Don't sugarcoat it. You can't erase the 56 minutes of bad football that we watched before Tebow rose and the Dolphins collapsed (Tony Sparano has reportedly put his home up for sale).
I'll admit. I'd feel a bit better about Tebow's chances for success downfield if the Broncos came to the game with Willis McGahee in tow against the 28th-ranked Detroit run defense (five yards allowed per carry). Tebow will take shots downfield with Demaryius Thomas (10 targets in Week 7), and I suspect that we see Knowshon Moreno more involved in the passing game. Take the rushing yards and goal-line carries.
Andy Dalton, CIN at SEA: Dalton and the Bengals face an interesting road test against the Seahawks on the road. Say what you will about Pete Carroll's squad. They don't play according to the script in any given week.
Seattle has allowed only 250 passing yards and one passing touchdown per game. Still, I like the youthful Bengals coming out of the Bye with emerging star A.J. Green and Jermaine Gresham at the ready (don't sleep on Jerome Simpson, either).
Matt Cassel, KC vs. SD: Cassel was in a fantastic spot against the Raiders, but failed to deliver in the 28-0 win. He passed for a meager total of 161 yards with two interceptions, a monster letdown following his efforts in the Chiefs' previous three games.
I'm torn on where to rank Cassel this week. Cassel faces the third-ranked San Diego pass defense at home. San Diego ranks third against the pass at 175.7 yards allowed per game. However, this unit has surrendered 10 touchdowns, including a hat trick to Plaxico Burress in Week 7. I'm going to trust my gut and put Cassel on the plus side of the ledger this week with Dwayne Bowe dominating in the low post.
Week 8 Ninja Alerts
Christian Ponder, MIN at CAR: Ponder completed only 13-of-32 pass attempts in his Week 7 debut, so perhaps the praise of his performance has been over the top. However, he demonstrated good pocket presence and elusiveness in leading the Vikings to a near-upset of the Packers (219 yards, two touchdowns, two interceptions and 31 rushing yards).
The key to Ponder's success in Week 7 was the Vikings' ability to spring Adrian Peterson on the ground in a tough spot. He'll have even more running room this week against the heretofore sieve-like Carolina run defense (133.4 yards allowed per game). Peterson's early success on the ground will create space for Visanthe Shiancoe to operate over the middle and Michael Jenkins downfield (eight targets in Week 7).
John Beck, WAS at BUF (Toronto): Beck acquitted himself nicely in the "Ninja" section last week, so I'll go back to the well again. He passed for 279 yards with one touchdown, one interception and added a rushing touchdown against the Panthers in Week 7. He lost top wide receiver Santana Moss last week, but retains myriad solid options in tight end beast Fred Davis, Jabar Gaffney and old Harmon favorite Anthony Armstrong.
The Bills take chances in the secondary, so turnovers do pile up on occasion (12 interceptions). Non-Brady (387 yards and four touchdowns) quarterbacks have averaged 264 passing yards and one touchdown against the Buffalo pass defense.
Alex Smith, SF vs. CLE: Smith played efficient football in the three weeks heading into the Bye, producing six touchdowns against zero interceptions. Do I expect a huge yardage total? No. I do, however, anticipate a strong effort from Frank Gore and Kendall Hunter on the ground to put Smith in position to hit his tight ends (and Braylon Edwards, if healthy). The San Francisco defense will win the field position battle to afford Smith opportunities. He may pass for fewer than 200 yards, but Smith finds the end zone twice.
Week 8 Flop Alerts
Matthew Stafford, DET at DEN: Stafford's placement here is partially attributed to his ankle injury that limited in practice mid-week. I do anticipate that he'll try to go on Sunday in Denver (it snowed this week as well), but will he finish?
The injury is only part of the tale. In the Lions' past two games, both losses, the team has been abysmal on third down (3-for-27), and Stafford has completed just 52.4% of his pass attempts for 486 yards and three touchdowns. Additionally, Stafford's received little support on the ground, secondary receivers have failed to step up and deficiencies on the offensive line have been magnified by the team's inability to run the ball.
Kevin Kolb, ARI at BAL: Ken Whisenhunt has been fielding questions about the prospects of benching Kolb. I don't think we get to that point here, but this is certainly a horrid spot against the Ravens. Baltimore ranks fourth in pass defense, having allowed 186.8 yards and 0.67 touchdowns per game to opposing passers with 19 sacks.
After last week's debacle in Jacksonville, I wouldn't want a piece of this unit.
Ryan Fitzpatrick, BUF vs. WAS: Following a hot start to the season, Fitzpatrick's productivity tailed off markedly in three games prior to the Bills' Week 7 Bye. He averaged 212 passing yards with three touchdowns and three interceptions in those contests.
Fitzpatrick faces a stiff test this week against the Washington pass defense that ranks among the league's best. Opposing quarterbacks have averaged 218.3 passing yards and 0.83 touchdowns per game. Last week, the Panthers scored 33 points, but Cam Newton was limited to 256 yards and one score (a play of Newton worked because of his legwork, something Fitzpatrick doesn't offer). The Buffalo offensive line will be tested by a Washington pass rush that has generated 21 sacks.
FOX Fantasy Football Homepage | Fowler: Week 8 Start Sit Gallery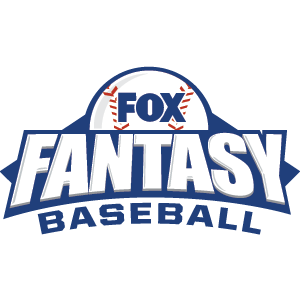 FOX Fantasy Baseball
Join or Create a Free League
Play Now!