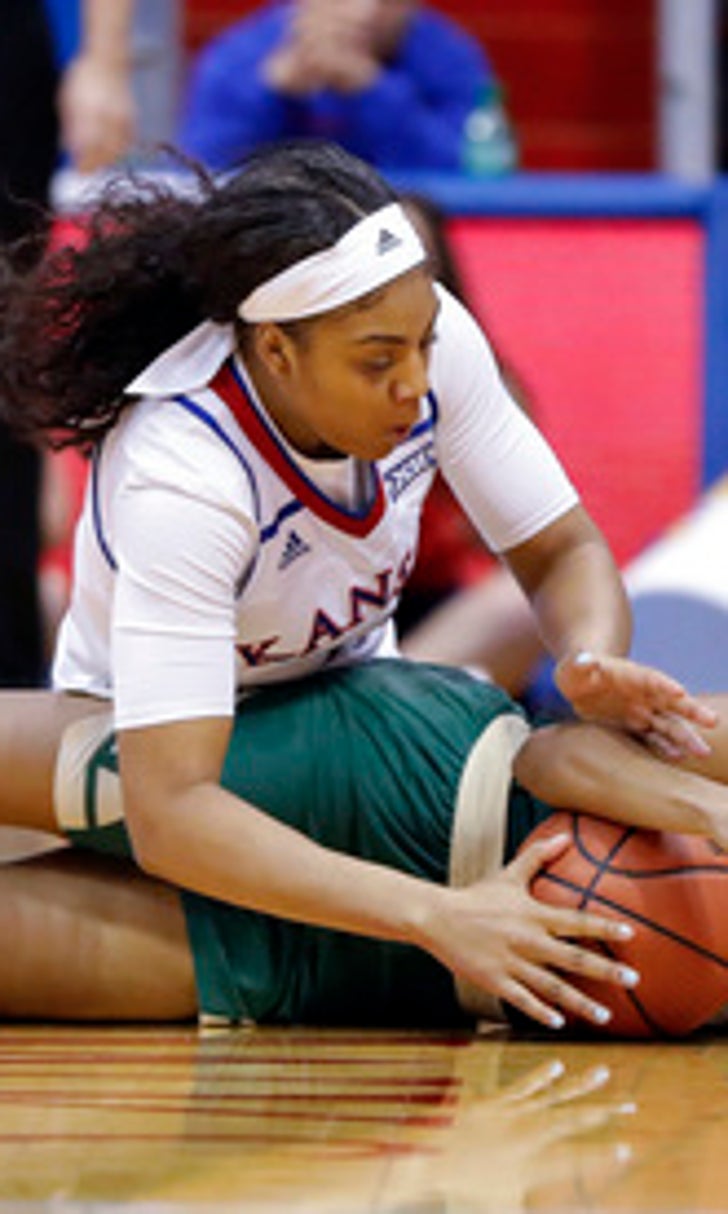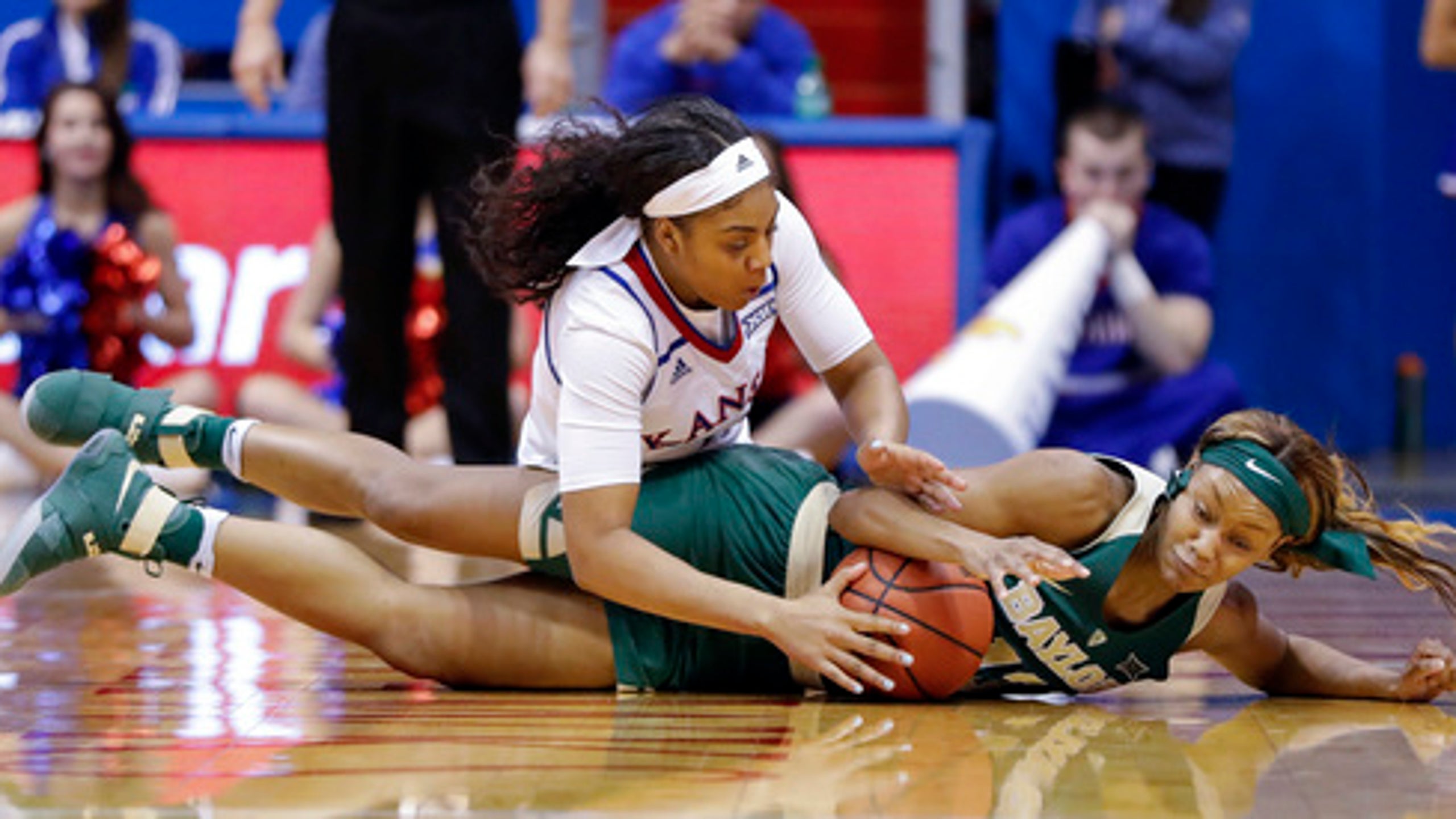 No. 2 Baylor women beat Kansas 92-43 (Jan 15, 2017)
BY AP • January 15, 2017
LAWRENCE, Kan. (AP) With 0.2 seconds left and her team up by 49 points, Baylor's Alexandria Gulley was dribbling to run out the clock. While everyone was walking off the court, she was called for a travel.
''I've been in late-game situations ... but not where we're shaking hands and have to come back and do it,'' Baylor coach Kim Mulkey said Sunday.
''The ref's got to call what he's got to call. It's the right thing to do. If she walked before the clock went out, we should have had to do what we did,'' she said.
That violation was about the only thing the No. 2 Lady Bears got wrong.
Kalani Brown scored 16 points, Nina Davis added 15 and Baylor throttled Kansas 92-43.
The Lady Bears (17-2, 6-0 Big 12) ran out to a 10-0 lead in the first four minutes and were up by 23 at halftime.
Baylor had seven field goals in the third quarter to just one for Kansas (6-11, 0-6). With a 38-point lead heading into the final 10 minutes, Mulkey took out all of her starters.
''That's what you teach: `Don't look at the clock, don't look at the score,''' Mulkey said. ''I've got enough depth where you challenge each of them to go out there and just keep rotating players in. That's the luxury that I have with this basketball team is that we're pretty loaded at all positions.''
Lauren Cox had 13 points and Alexis Prince for 12 for Baylor.
Jessica Washington scored 15 for Kansas and Kylee Kopatich had 11.
QUOTABLE
''In my opinion, and I think as you talk to my counterparts around the Big 12, there's a lot of people that believe that this is the best Baylor team that Coach Mulkey and her staff have assembled,'' Kansas coach Brandon Schneider said. ''And that's saying a lot because they've won some national championships. I think that they're obviously a Final Four favorite-caliber team.''
STREAKING
Baylor has won 23 straight regular-season conference games, with its last Big 12 loss coming at Oklahoma State in last season's conference opener.
Kansas has lost 24 straight regular-season conference games, dating to last season's Big 12 opener against Oklahoma.
POLL IMPLICATIONS
With big wins over TCU and Kansas this week, expect Baylor to stay firmly cemented in its second-ranked spot next week. No. 1 UConn has a stranglehold on the top ranking and it doesn't appear Baylor will be upward bound anytime soon.
BIG PICTURE
Baylor is still looking for a challenge in conference play. Through the first five Big 12 games, the Lady Bears have demolished their opponents by an average of 34.2 points.
NEXT UP
Baylor returns home for a two-game stint at the Ferrell Center. It hosts Iowa State on Wednesday.
Still searching for its first Big 12 win, Kansas hosts West Virginia on Wednesday.
---
---