Women's College Basketball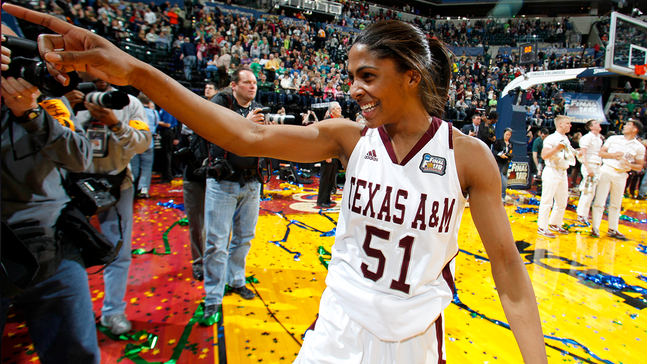 Women's College Basketball
NCAA Women's Tournament Top Moments: Day 4
Updated
Mar. 25, 2021 12:08 p.m. ET
Texas A&M delivered a game we will never forget.
The second day of the second round of the NCAA Women's Basketball Tournament brought the moment of the week when the Aggies hit a buzzer-beater in overtime to send the team to the Sweet 16.
Here are all the top moments from Wednesday.
No. 6 Texas Longhorns vs. No. 3 UCLA Bruins
Result: Texas wins 71-62
Taylor's tough
Texas' Celeste Taylor was leading the way for the Longhorns, raining buckets from 3.
Smooth moves
UCLA's Michaela Onyenwere showed off her elite hands for a Bruins bucket.
No. 11 BYU Cougars vs. No. 3 Arizona Wildcats
Result: Arizona wins 52-46
You shall not pass
Arizona's Lauren Ware was a brick wall.
My goodness, Graham
BYU's Tegan Graham was unstoppable on both ends.
No. 7 Iowa State Cyclones vs. No. 2 Texas A&M
Result: Texas A&M wins 84-82 in overtime
A buzzer-beater for the ages
Nixon tied it up. Nixon sent it to overtime. And Nixon won it for the Aggies.
Social media was hyped for the young star:
Full fight
A mistake turned into magic for the Cyclones.
Well(s) there
Texas A&M's Kayla Wells made it rain from beyond the arc.
No. 12 Belmont Abbey Crusaders vs. No. 4 Indiana Hoosiers
Result: Indiana wins 70-48
Nope
Have you ever seen a nastier block?
No. 7 Northwestern Wildcats vs. No. 2 Louisville Cardinals
Result: Louisville wins 62-53
Playing their Cards
Despite being down early, Louisville was laying it all on the line, with a strong score from forward Olivia Cochran.
Purple reigns
Northwestern wasted no time, asserting its dominance from the start, but the Wildcats cooled off late, and the Cardinals ran away with it.
No. 13 Wright State Raiders vs. No. 5 Missouri State Lady Bears
Result: Missouri State wins 64-39
Franklin on fire
Missouri State forward Jasmine Franklin was taking no prisoners.
Steppin' back
Wright State's Emani Jefferson said hello to the bucket and goodbye to the Bears.
No. 6 Oregon Ducks vs. No. 3 Georgia Bulldogs
Result: Oregon wins 57-50
Chuck it to the bucket
Oregon's perfect execution in transition ended with a nice up-and-in from Satou Sabally.
Bulldogs have bite
Georgia did all it could to close the gap but couldn't mount a comeback.
No. 7 Alabama Crimson Tide vs. No. 2 Maryland Terrapins
Result: Maryland wins 100-64
Can't be contained
Guard Ashley Owusu made it look effortless in traffic en route to two.
Do your dance
Owusu was having herself a game, getting fancy with it in the paint.
---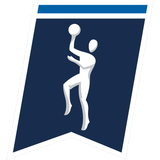 Get more from Women's College Basketball
Follow your favorites to get information about games, news and more
---