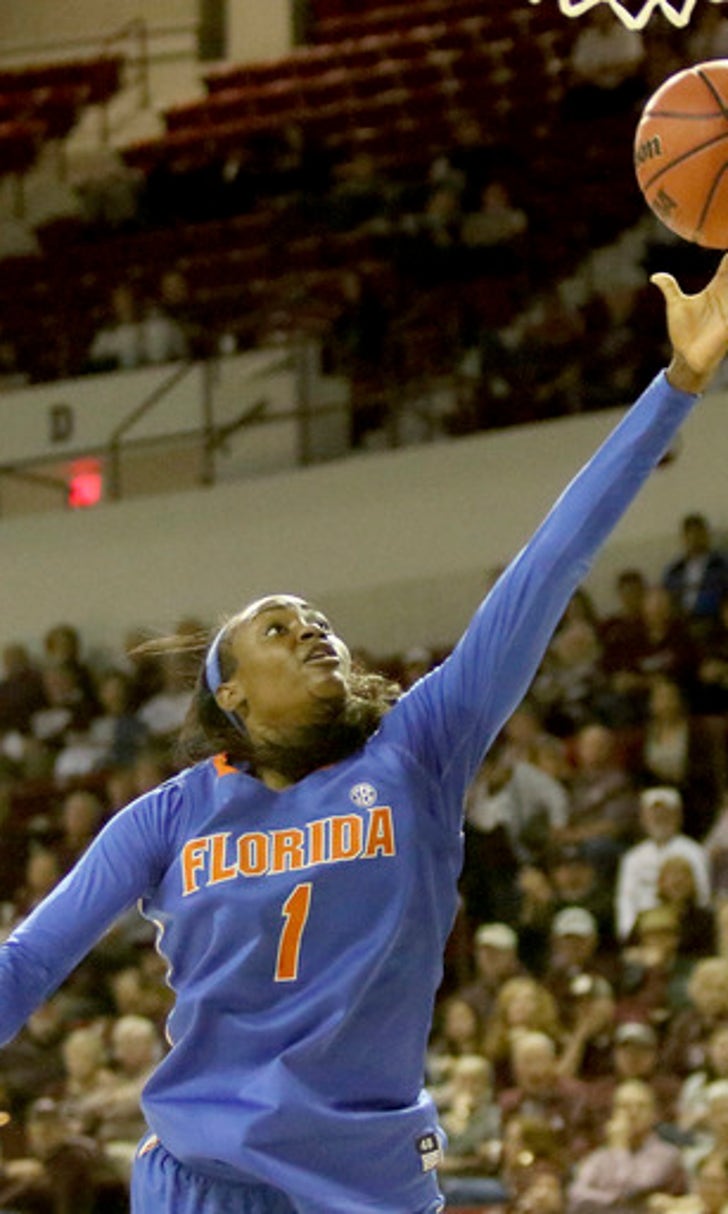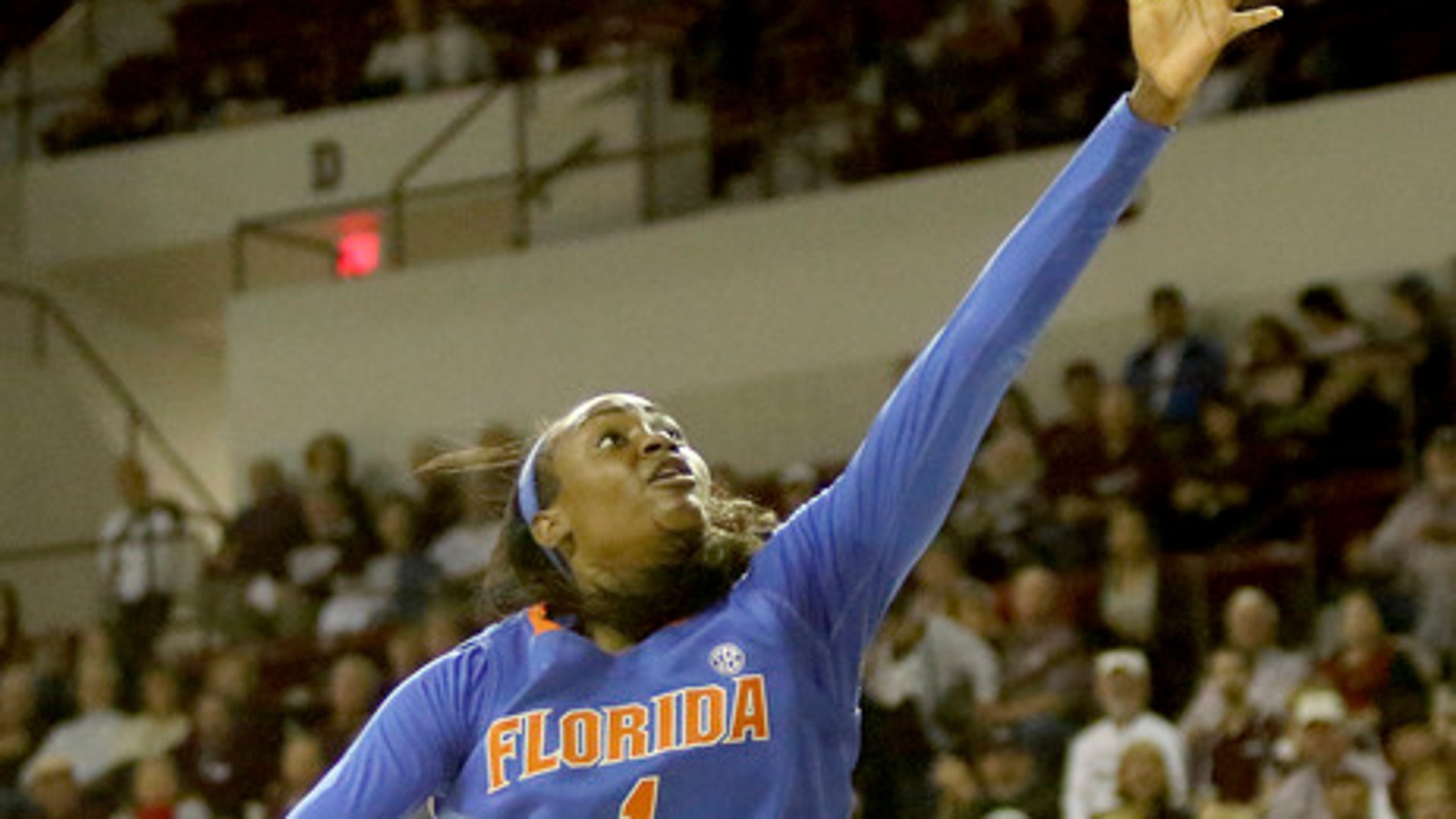 McCowan leads No. 4 Mississippi St over Florida 82-49 (Jan 12, 2017)
BY AP • January 12, 2017
STARKVILLE, Miss. (AP) Teaira McCowan has had some dominant performances during her two years in college. They were almost always against nonconference opponents that were already totally overmatched.
Now the 6-foot-7 sophomore is starting to overwhelm opponents in the Southeastern Conference.
McCowan scored a career-high 25 points, Victoria Vivians added 21 and No. 4 Mississippi State cruised to an 82-49 victory over Florida on Thursday night.
The 6-foot-7 McCowan made her first 12 shots from the field before finally missing in the fourth quarter. She finished 12 of 13 and added five rebounds and two blocked shots.
''What can you say about Big T, huh?'' Mississippi State coach Vic Schaefer said. ''Spectacular.''
The Bulldogs (18-0, 4-0 Southeastern Conference) tied a school record for most wins without a loss to start a season, matching their previous mark set during the 2014-15 season.
Mississippi State never trailed, jumping to a 24-9 lead by the end of the first quarter. McCowan, a sophomore, scored 10 points in the second quarter as Mississippi State pulled away to a 48-22 halftime lead. Even Schaefer - who is often notoriously difficult to please - was impressed.
''Our execution offensively, our floor spacing, the extra pass was really, really special,'' Schaefer said.
McCowan's 25 points came just days after she scored 14 in a win against Tennessee, which at that point was her career-high in an SEC game. She was even better against the Gators, repeatedly establishing position in the post, catching the ball in traffic and finishing with ease.
''When my number is called I have to step up and be there for my team,'' McCowan said. ''I've got to trust them to give me the ball inside and they have to trust me that I can finish and score.''
McCowan said she hadn't realized she had made 12 in a row until after the game, adding ''I'm not sure if I've even done that in practice.''
Chinwe Okorie added 13 points and six rebounds for the Bulldogs.
Florida (9-8, 0-4) struggled with turnovers, giving the ball up 27 times. Delicia Washington led the Gators with 17 points while Ronni Williams added 11.
''You will be humbled all the way to your knees in this league when you play poorly on someone else's home court,'' Florida coach Amanda Butler said. ''We didn't play well tonight and that's what happens.''
QUOTE OF THE NIGHT
Mississippi State's Schaefer on continuing the team's 18-game winning streak: ''They're not drinking the Kool-Aid and I'm not going to let them. We ain't serving it. They've just gone about their business and continued to work. I like their focus.''
BIG PICTURE
Florida: The Gators have struggled to start SEC play, losing four straight. Florida was simply overmatched by Mississippi State, especially inside, where the Bulldogs scored pretty much at will.
Mississippi State: The Bulldogs' 18th straight win wasn't particularly difficult. Mississippi State continues its march to a showdown with No. 5 South Carolina on Jan. 23.
UP NEXT
Florida: The Gators return home to play Texas A&M on Sunday.
Mississippi State: The Bulldogs host rival Mississippi on Monday.
---
---