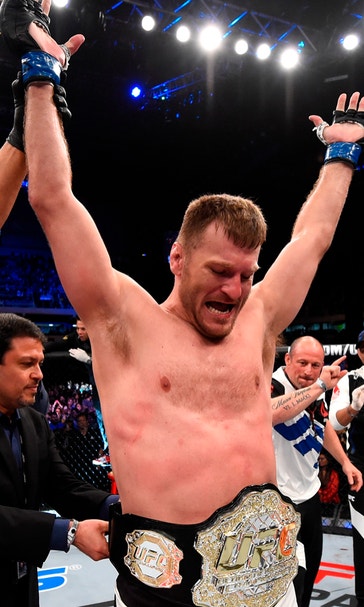 Stipe Miocic sends message to Cleveland Cavs following championship win
May 15, 2016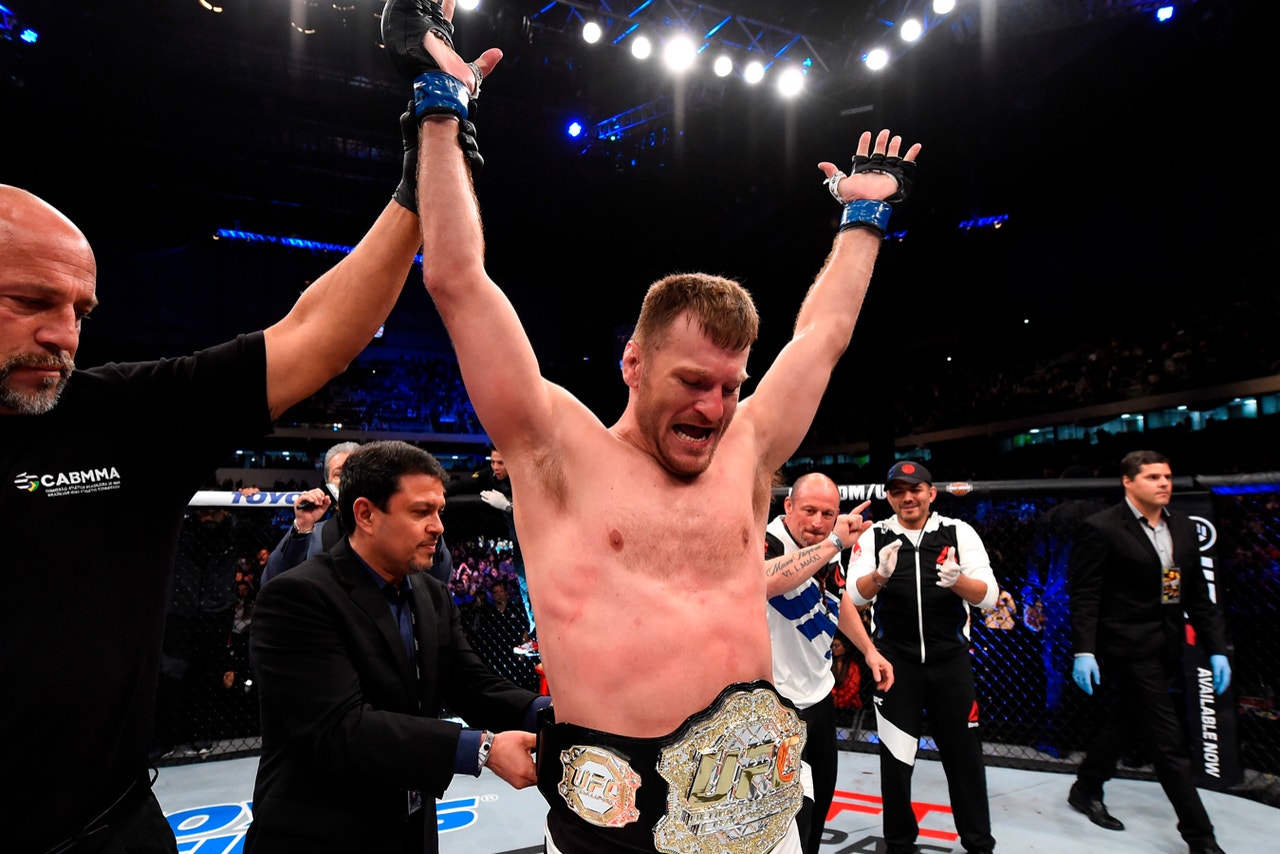 Stipe Miocic helped end a 52 year drought for Cleveland sports on Saturday night when he won the UFC heavyweight championship by defeating Fabricio Werdum with a stunning first round knockout.
It didn't take Miocic long to celebrate his victory with one of his favorite hometown teams as he sent a special message to the Cleveland Cavaliers, who are in the thick of the playoff hunt in the NBA.
"Let's go Cavs, baby. I started it, let's keep this fire going, baby. One championship down, got another one coming here," Miocic said. "Let's go, come on!  We've got this. Let's go Cavs!"
Currently, the Cavs are awaiting their Eastern Conference Championship opponents after sweeping through the first two rounds of the playoffs with eight straight wins.
Ohio native LeBron James has long hoped to break the "championship curse" that has haunted Cleveland for decades, but he'll be one step behind if he wins this year after Miocic won the UFC heavyweight title on Saturday.
Of course, Miocic will probably end up right alongside James and the rest of the Cavaliers if they can pull off an NBA title this year.
It would certainly be a banner 2016 for Cleveland if Miocic and the Cavaliers can both bring titles to the Ohio city. 
---
---