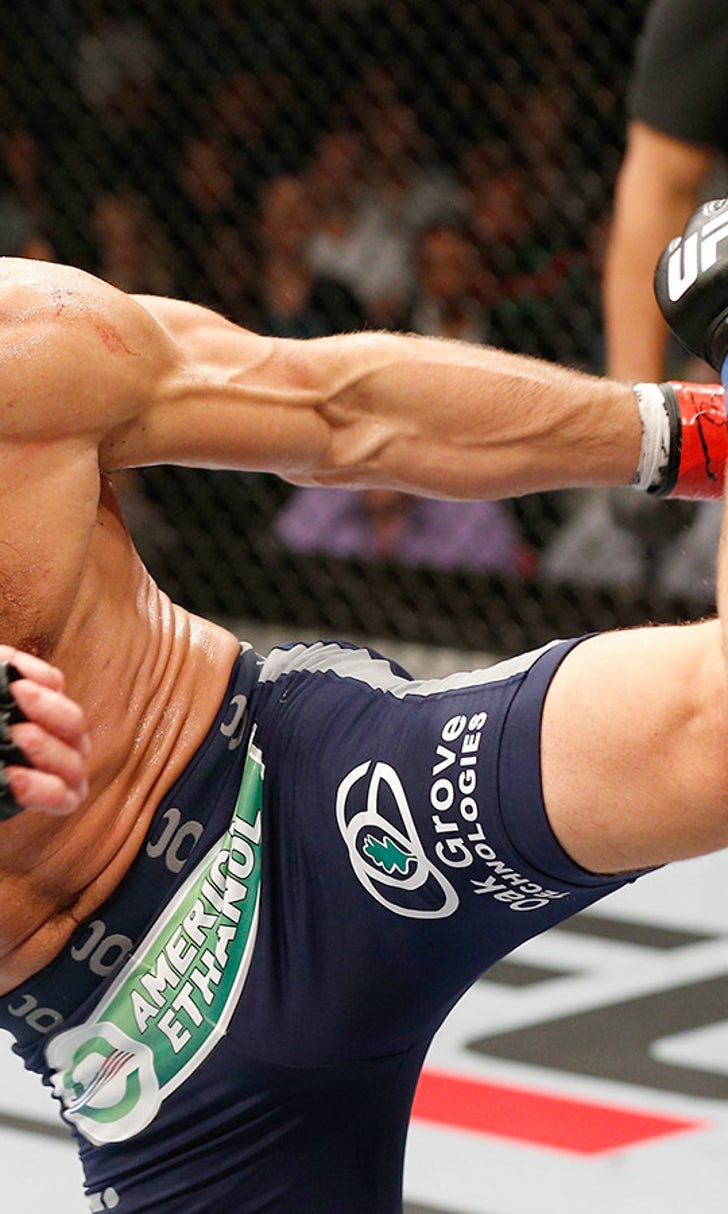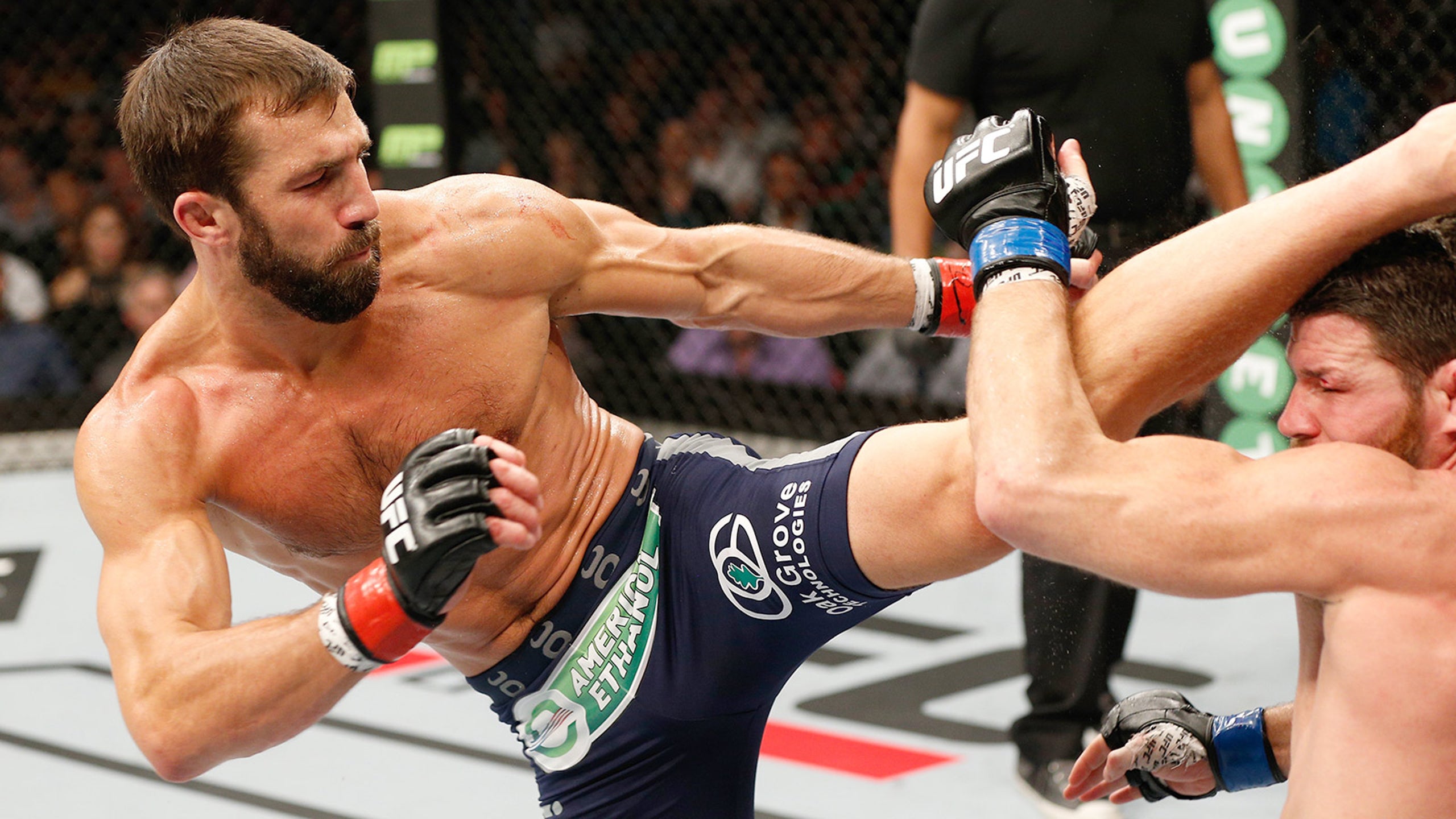 Luke Rockhold down to 'shut up' Michael Bisping again
BY foxsports • March 22, 2016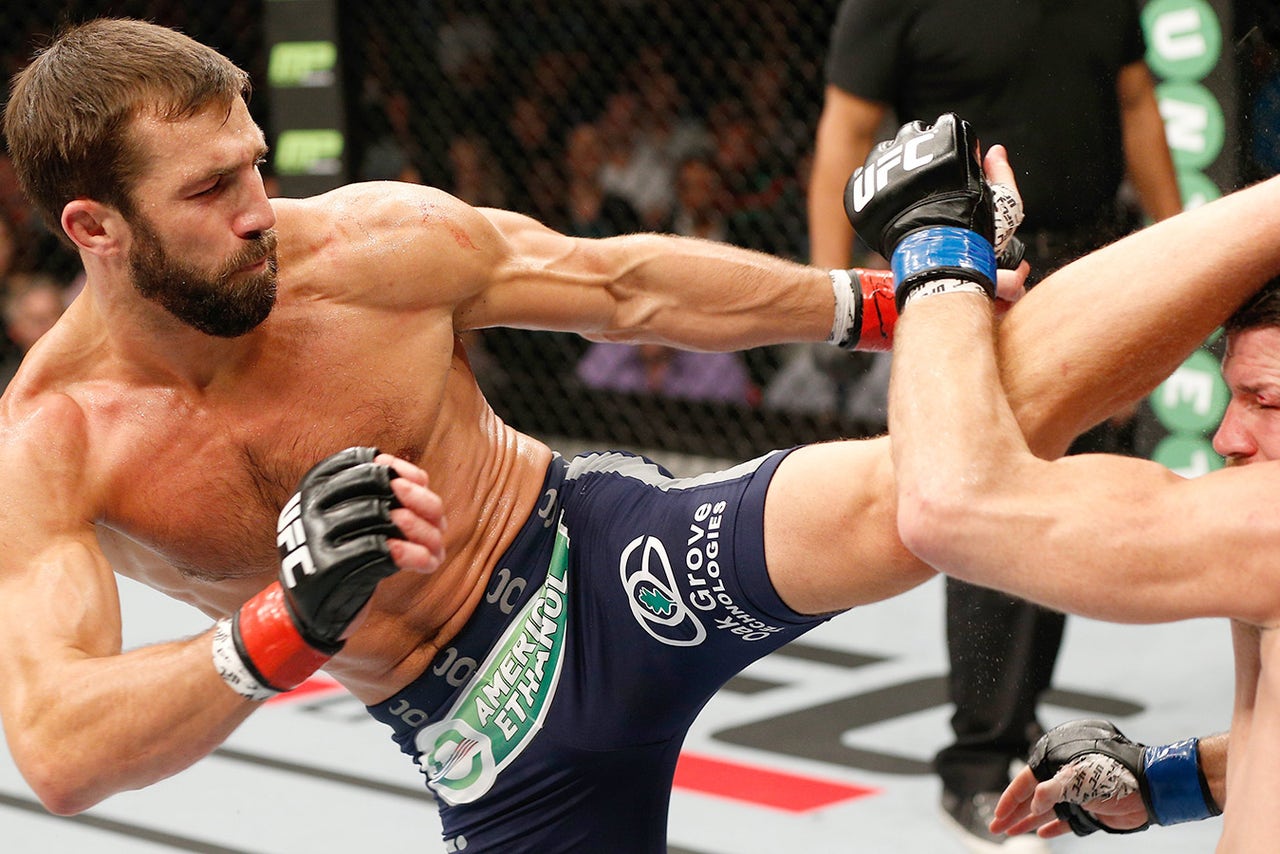 Luke Rockhold has his sights set on Chris Weidman at UFC 199 right now, but after he's done it seems the middleweight champion might be interested in a rematch with Michael Bisping.
It took Rockhold less than six minutes to dispatch Bisping by guillotine choke the last time they met in November 2014. But following the Brit's recent win over former champion Anderson Silva, he might have jumped to the top of the contender's list again.
Rockhold doesn't discount the fact that Bisping took a lot of damage courtesy of Silva during their five-round fight in London, but he commends his long-time rival for gutting out a victory when it was over.
"Bisping's a tough dude, he goes out there and he fights his ass off. He took a beating in that fight," Rockhold told FOX Sports. "I can understand how he could win the fight but he took a beating in that fight."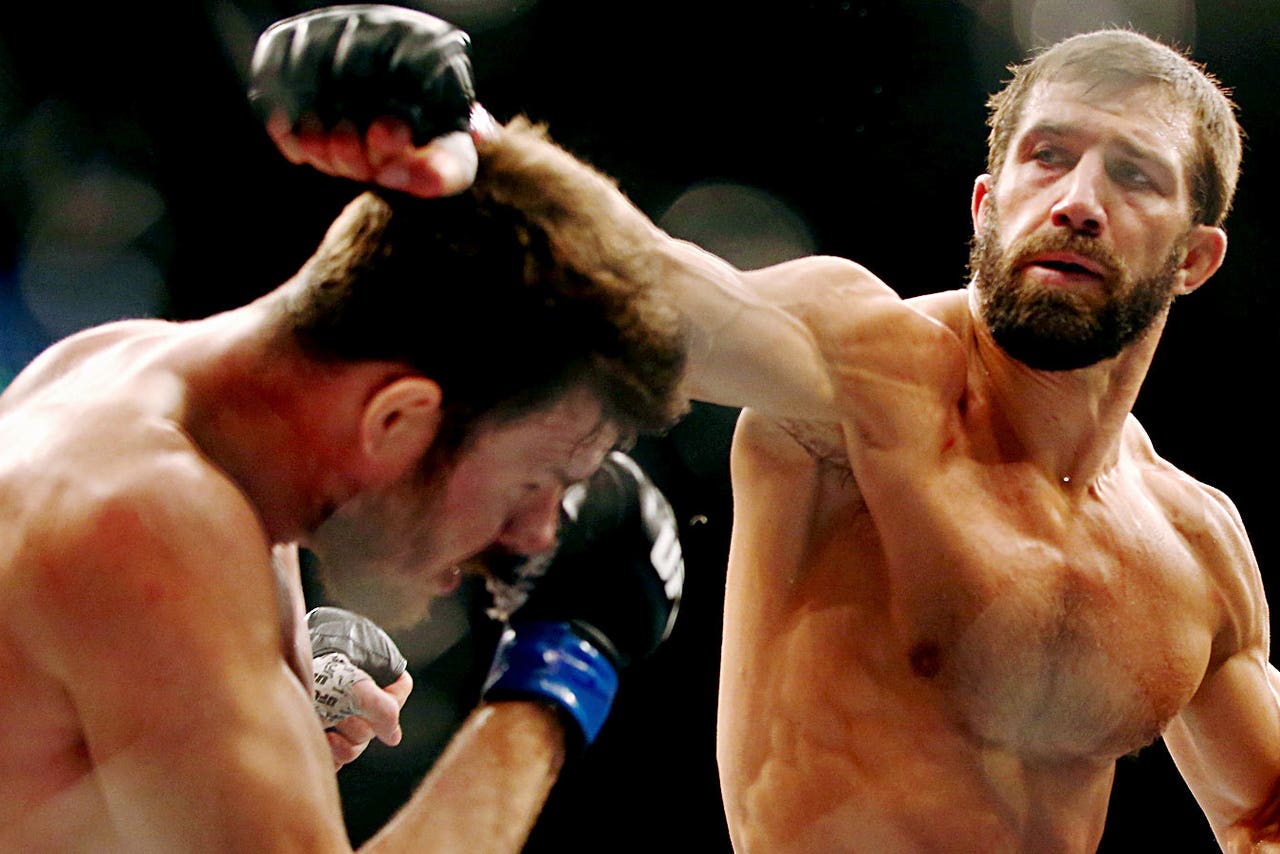 When it comes to the rematch, Rockhold couldn't help but laugh at first but then after composing himself he did seem interested in giving Bisping another shot.
Bisping has long clamored for the chance to compete for the UFC middleweight title and following his win over Silva in February he asked for the shot.
Bisping would have to wait in line to get at Rockhold thanks to Weidman being granted the next crack at him in June, but after that it sounds like the champion would be willing to give the outspoken Brit another chance.
"It would be fun to build the fight up and it would be even funner to shut him up. It always is. Is he ready for it? I don't know," Rockhold commented.
"We'll see. I almost think a rematch would be kind of necessary."
There's little doubt that a second fight between Rockhold and Bisping would do big business, considering the heated rivalry they shared the last time around.
Now that Bisping has added a former champion like Silva to his resume there's a good possibility the UFC would pull the trigger on the matchup if Rockhold beats Weidman in June. 
---
---