England
England
WORLD CUP: Maradona's 'Hand of God' goal in 1986
Published
Jun. 8, 2018 5:52 a.m. ET
Diego Maradona scored one of the most underhanded goals in World Cup history in 1986. It's known as the ''Hand of God.''
Argentina wasn't a one-man team at the tournament in Mexico, but Maradona made it look like it was. That was especially true in the quarterfinals against England, when he scored one of the game's greatest goals as well as one of the most controversial.
Standing at 5-foot-5 (1.65 meters), Maradona had a low center of gravity allied with exceptional strength, a combination that allowed him to wiggle free from opponents in a flash.
After his disappointment at the 1982 World Cup in Spain, where he was sent off in Argentina's final match against Brazil, Maradona turned up in Mexico with a heap of pressure on his back.
It was clear he was one of the most talented players in the history of the game, but to be bracketed alongside Pele as the best ever, he surely needed to win the World Cup.
Maradona handled the pressure .
Perhaps no player has ever dominated a World Cup as much as Maradona did in 1986. That was evident at Azteca Stadium where Argentina met England in their first match since the 1982 Falklands War.
This was the match that cemented Maradona's complex reputation.
Early in the second half, Maradona scored his first goal. England defender Steve Hodge intercepted a pass and flicked the ball back toward goalkeeper Peter Shilton. But Maradona, who had made his way into the penalty area after the previous attack fizzled, leapt up and got to the ball before Shilton. The ball somehow trickled into the net.
Replays showed Maradona used his left fist, not his head, to score. After the match, he explained the goal came ''a little with the head of Maradona and a little with the hand of God.''
Later in the match, as if intent on showcasing his incredible potential, Maradona picked up the ball around the halfway line and toyed with the English players. Through a myriad of dribbles, feints and sheer body strength, he scored what many consider the greatest individual goal of all time.
Despite a late fightback from England, Argentina held on to win 2-1 and make the semifinals, where Maradona scored another fantastic individual goal against Belgium.
In the final, West Germany contained him - up to a point.
After coming back from 2-0 down, West Germany was looking strong. However, with minutes to go in regular time, Maradona threaded a pass through to Jorge Burruchaga, who calmly slotted it past goalkeeper Harald Schumacher to secure Argentina's second World Cup victory.
Maradona would have more highs - and lows - in his career, but his exploits in 1986 will forever seal his status as one of the greatest players of all time.
---
For more, see https://www.instagram.com/p/Bea9SdbFkIP/
---
AP World Cup coverage: www.apnews.com/tag/WorldCup
---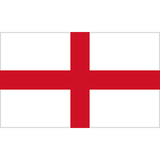 Get more from England
Follow your favorites to get information about games, news and more
---