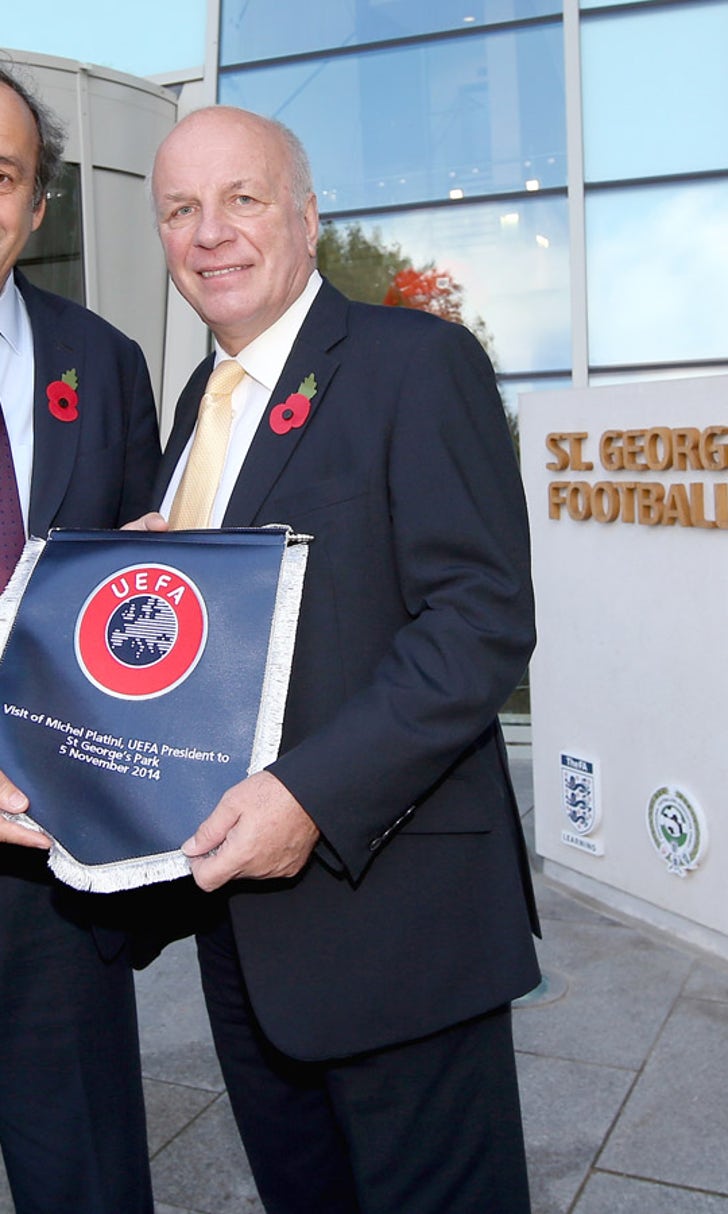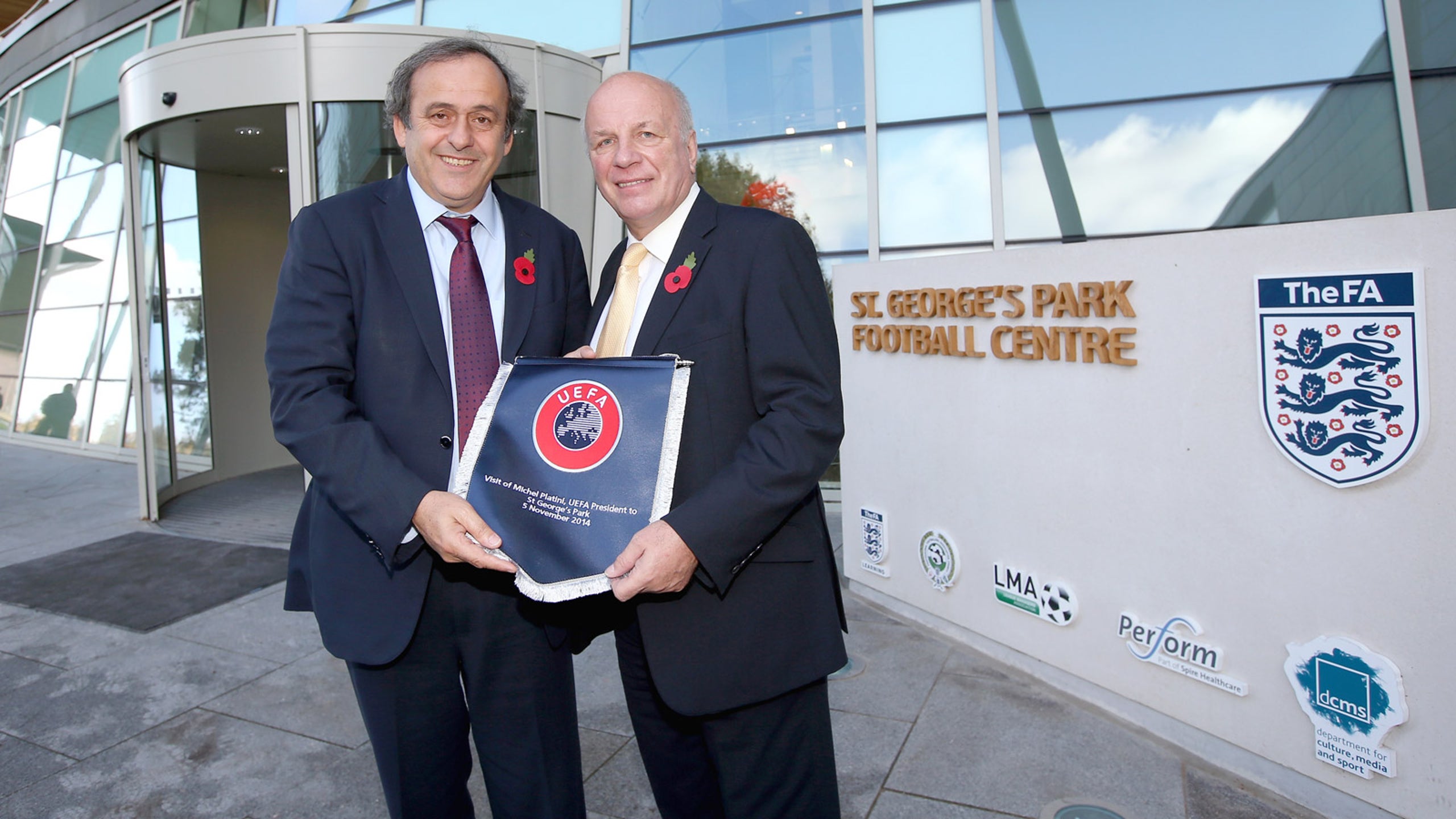 Suspended Michel Platini loses England's support in FIFA campaign
BY foxsports • October 16, 2015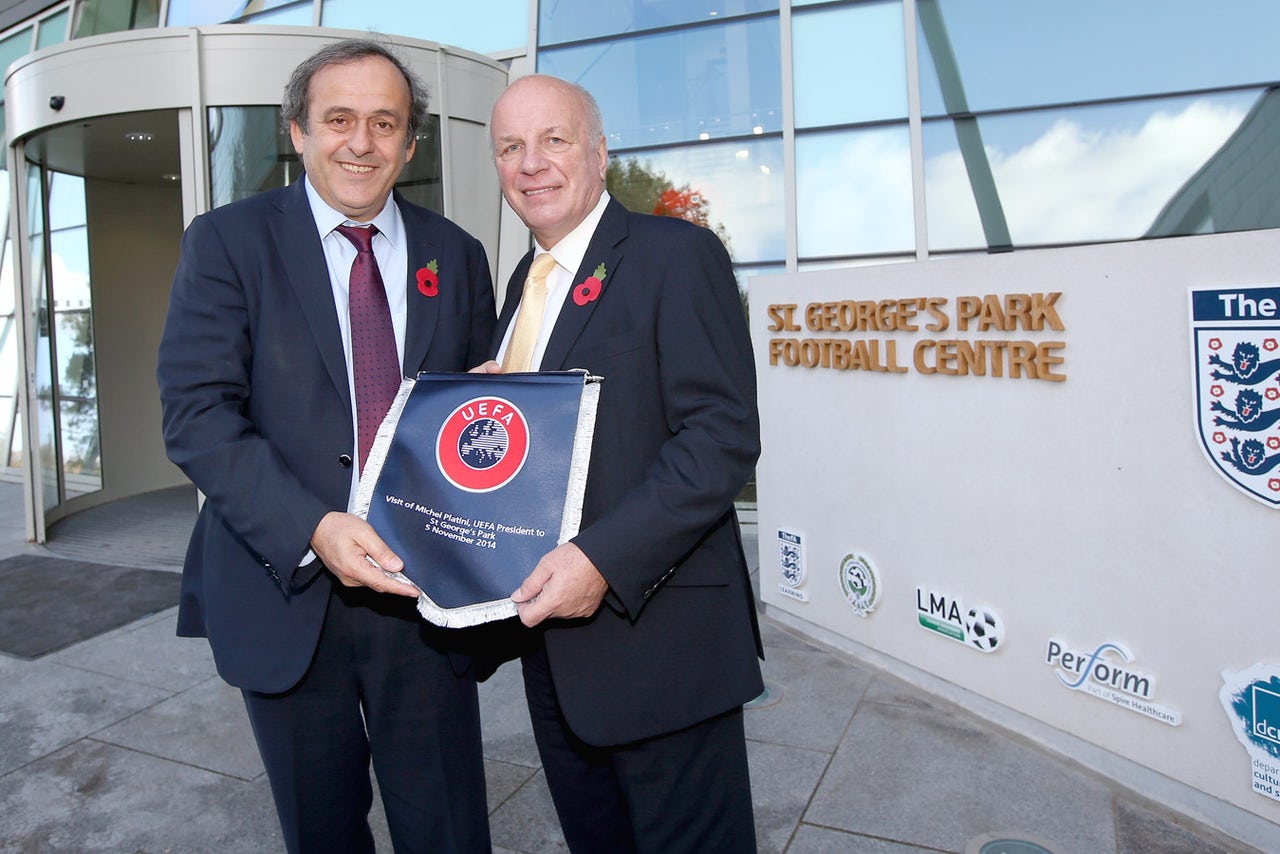 LAUSANNE, Switzerland --
Michel Platini lost England's support for his FIFA presidential bid on Friday, signaling the first crack in the European unity behind the Frenchman that UEFA had sought to portray.
The English Football Association was one of the first federations to publicly endorse Platini's campaign in July and now becomes the first to distance itself from the UEFA president while he remains under investigation.
Platini's 90-day FIFA suspension meant he was banned from the UEFA meeting on Thursday where his lawyer responded to concerns about the payment which sparked the ethics case and a Swiss criminal investigation.
The English FA indicated on Friday that it had concerns about the explanation for Platini receiving 2 million Swiss francs (about $2 million) from FIFA in 2011. Platini says the money was unpaid additional salary from his job as Sepp Blatter's adviser between 1998 and 2002 which FIFA could not afford to pay at the time. But a written contract has not been produced for FIFA ethics investigators.
''At the UEFA meeting on Thursday the FA learnt more information relating to the issues at the center of this case from Mr. Platini's lawyers,'' the FA said in a statement, adding that it could not discuss the specifics citing confidentiality.
''As a result of learning this information, the FA Board has this morning concluded that it must suspend its support for Mr. Platini's candidature for the FIFA Presidency until the legal process has been concluded and the position is clear.''
That legal process could continue beyond the Feb. 26 election and the FA - the world's oldest federation - is preparing the ground to back a new candidate.
Jordanian federation head Prince Ali bin al-Hussein, who the FA backed in the May presidential election, is running again. But Asian Football Confederation Sheikh Salman Bin Ebrahim Al Khalif, who endorsed Platini's campaign in July, is now also considering submitting his candidacy before the Oct. 26 deadline.
Given that Platini will be suspended at the time election integrity checks are conducted, it seems unlikely that the former France captain can be declared a candidate.
Platini retained his backing home, with French federation president Noel Le Graet impressed by Platini's lawyer speech, which he said was delivered in a ''serene atmosphere.''
''Michel received almost only compliments to just two or three little remarks, not much,'' Le Graet said.
Platini has filed an appeal against his suspension with FIFA and the support he received on Thursday from UEFA's 54 members was only over his ''right to a due process and a fair trial'' rather than backing over the payment itself.
The English FA stood by that UEFA statement, which said members hope the FIFA case can reach a conclusion by mid-November. But the Swiss attorney general is still also investigating the payment after both Blatter and Platini were interrogated last month. Blatter was suspended for 90 days along with Blatter by FIFA's ethics committee last Thursday.
''The FA wishes Mr. Platini every success in fighting these charges and clearing his name, and has no interest in taking any action that jeopardizes this process,'' the FA said.
The Danish federation will wait for the ethics process to conclude before deciding who to back in the election, with the Nordic associations set to discuss Platini's case at a meeting next month.
''One shouldn't expect a decision then on whether we support him or not but I believe we will hold another meeting before FIFA's extraordinary meeting on Feb. 26, likely the day before,'' Danish federation chairman Jesper Moller told The Associated Press.
The February election will be FIFA's second presidential vote in less than a year.
The 79-year-old Blatter won a fifth term in May but announced his resignation plans four days later as the severity of the U.S. criminal investigations into FIFA officials magnified.
IOC President Thomas Bach last week urged FIFA to consider a ''credible external presidential candidate of high integrity'' as Blatter's replacement, even though the current rules state that hopefuls must have played an active role in soccer for two of the past five years.
Bach hopes his intervention will be discussed by FIFA at an emergency executive committee meeting on Tuesday.
''I am sure they will study all the questions. They have been given an idea and now it's up to consider this,'' Bach said in Lausanne on Friday.
AP Sports Writer Samuel Petrequin in Paris and Associated Press writer Jan M. Olsen in Copenhagen, Denmark contributed to this report.
Follow Rob Harris at www.twitter.com/RobHarris and www.facebook.com/RobHarrisReports
---
---