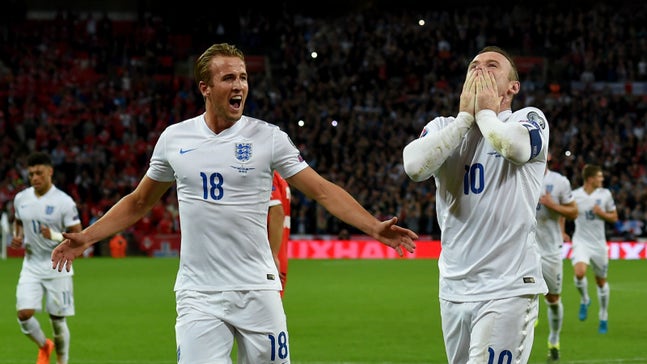 Starting Wayne Rooney over Harry Kane and Jamie Vardy would be peak England
Published
Mar. 22, 2016 1:31 p.m. ET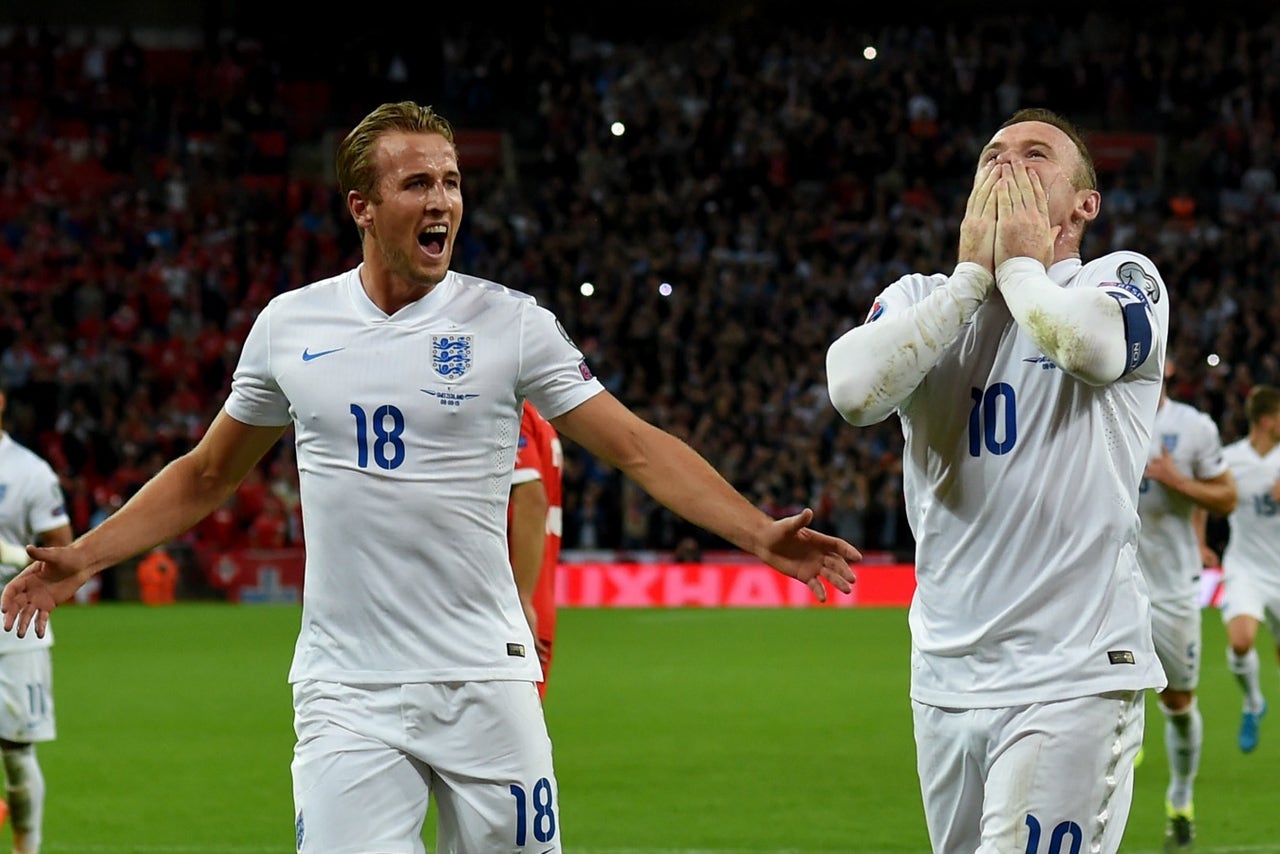 England might find a way to not start the Premier League's top two scorers at Euro 2016. Of all the things England has done, that might be the most English thing.
In any rational world, England would start Harry Kane and Jamie Vardy. It's obvious. It's clear. It's a given. Except in a world where Wayne Rooney exists, is English and the Three Lions happen to be the most bizarre national team on Earth, capable of inventing drama if for no other reason than to stay on brand.
That drama defines the team, and 2016 can be no different.
Starting Rooney in 2016, at a European Championships no less, has no defense unless you're a believer in seniority, grit and "bleeding for the shirt." Fittingly, making up intangibles that fly in the face of what every statistic, soccer mind and anyone with two eyes would tell you is the most English thing possible.
For as good as Rooney has been before, and for the better part of a decade he carried the Three Lions up top, he isn't half the striker he once was. And he's fallen off at a time when Harry Kane and Jamie Vardy have risen. That is Premier League top goalscorer Harry Kane, and Premier League second-best goalscorer Jamie Vardy.
The last time the Premier League's top two goalscorers hailed from England was back in 1999-2000. Alan Shearer and Kevin Phillips paced the league then. There was still hope for England's Golden Generation, with David Beckham, Frank Lampard, Steven Gerrard and Rio Ferdinand not yet in their prime. The Y2K virus was still a global concern.
To say that what Kane and Vardy are doing is historic is not an overstatement. A pair of English strikers this good hasn't been seen for a generation.
The last time Rooney scored 19 goals in a Premier League season was four years ago. That 19-goal total is where Vardy is already this season, with two months to go, and what Kane has already exceeded. They've done it on the top two teams in the Premier League to boot, leading the lines for Leicester and Tottenham in the respective clubs' historic seasons.
Rooney's seven goals in the league? Vardy hit that mark on October 3 and Kane surpassed it before Thanksgiving.
It's not even that Rooney can't go to the Euros in 2016, or that he can't be the captain. He can be on the team and he can be a leader. It wouldn't be remotely unprecedented for an aging player, the face of the team to take a step back late in his career. To argue for leadership or attitude on behalf of Rooney is fine, and that might get him on the team ahead of someone like Daniel Sturridge or Danny Welbeck, two players who are probably better than Rooney right now, but 15 minutes off the bench late in a match can be explained away by intangibles. Starting cannot. Doing so is sabotaging England's chances before the tournament even starts.
The best argument for starting Rooney is to abandon him as a striker, letting the far superior Kane and Vardy get the nod - two players, it should be added, complement each other extremely well - and using Rooney either behind them or on the wing. But England can't really afford to give up a midfielder to make room for Rooney behind two strikers and starting him out wide would mean bypassing several better options, like Raheem Sterling or Alex Oxlade-Chamberlain.
Actually putting Rooney on the bench is easier said than done. His stature and influence in the team runs deep, and he's probably even more prominent in the rest of the country. To bench Rooney is to invite a media circus, but then again, that's something England has to be comfortable with by now.
So far, manager Roy Hodgson has shown no desire to move on from Rooney. Hodgson started Rooney in every Euro qualifier until the team booked their spot in France. The opportunity to transition may come this week, though. The Three Lions have a pair of friendlies and Rooney is out through injury. A bundle of goals from Kane and Vardy could provide Hodgson an easy excuse to turn to his most potent frontmen. He doesn't need one, but nobody has ever said no to an open door.
It's easy to explain starting Rooney. After all, he is the default choice. And Kane and Vardy's lack of international experience is waiting to be jumped on. But the default choice should probably be the players who are actually scoring and playing well. And if Rooney is the model, then his four goals in as many matches at Euro 2004, when he too had little international experience, is proof that experience may be nice, but inexperience is little more than a copout.
Somehow picking the Premier League's two best goal scorers, a historic pair doing something no Englishmen have done since Bill Clinton was the leader of the free world, is a difficult choice. It is wraught with drama and intrigue, proving once again that such theatrics is all the Three Lions know. But sanity has to prevail. Rooney has to see the bench. Kane and Vardy have to shine. England can't go full England. Can they?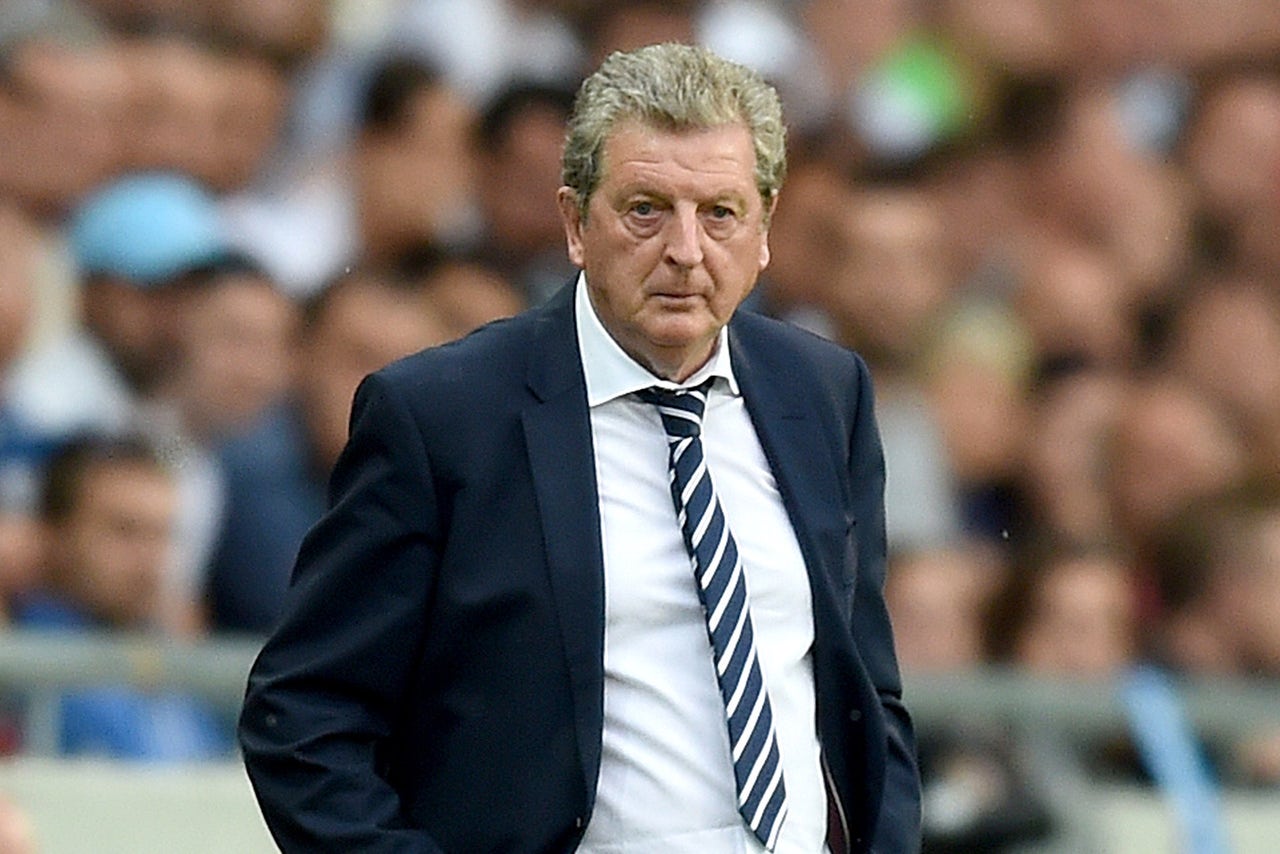 No one wants to be the man who benches Wayne Rooney, but Roy Hodgson has to do it.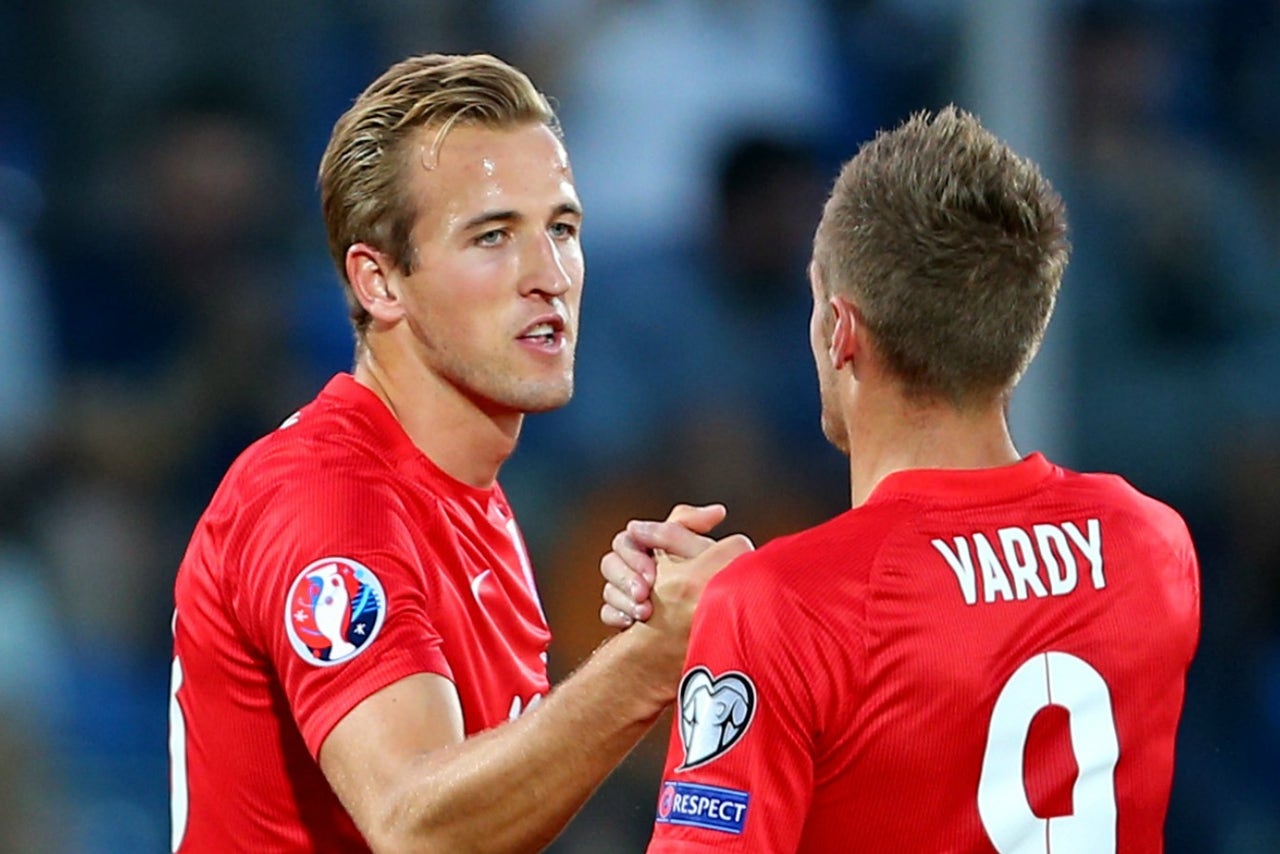 The Three Lions' starting strikers should be obvious.
---
---