Mexico's experiment against Iceland paid off and they may be better than ever for it
BY Ryan Rosenblatt • March 16, 2017
There's no question that Mexico are the best team in CONCACAF. They're the most talented, have been in the best form and have four points from their first two matches of the Hex despite playing a pair of tough road games. Seemingly every cycle brings up the question of whether El Tri will finally break through and join the world's elite, but that's a question that can't be answered until the World Cup (with a little preview at this summer's Confederations Cup).

In the meantime, Mexico need to figure out how to roll through CONCACAF teams that pack numbers behind the ball and try to shrink the field. We saw the perils of that last qualifying cycle, when El Tri had to go through the playoff because of their inability to play against such tactics. We even saw it when they went to Panama in November, as they walked away with a good draw, but struggled to generate much against a team looking to get any result and turn the match ugly.

How will Mexico break down teams like that going forward? We may have seen a preview of it in their 1-0 win over Iceland on Wednesday night.

Juan Carlos Osorio sent his team out in a 3-4-3, notably with Jurgen Damm and Jesus Gallardo on the wings in the first half. Neither Damm nor Gallardo is a wingback. They're even more forwards than they are midfielders, whose strengths lie in what they can do going forward. But Osorio's approach paid off.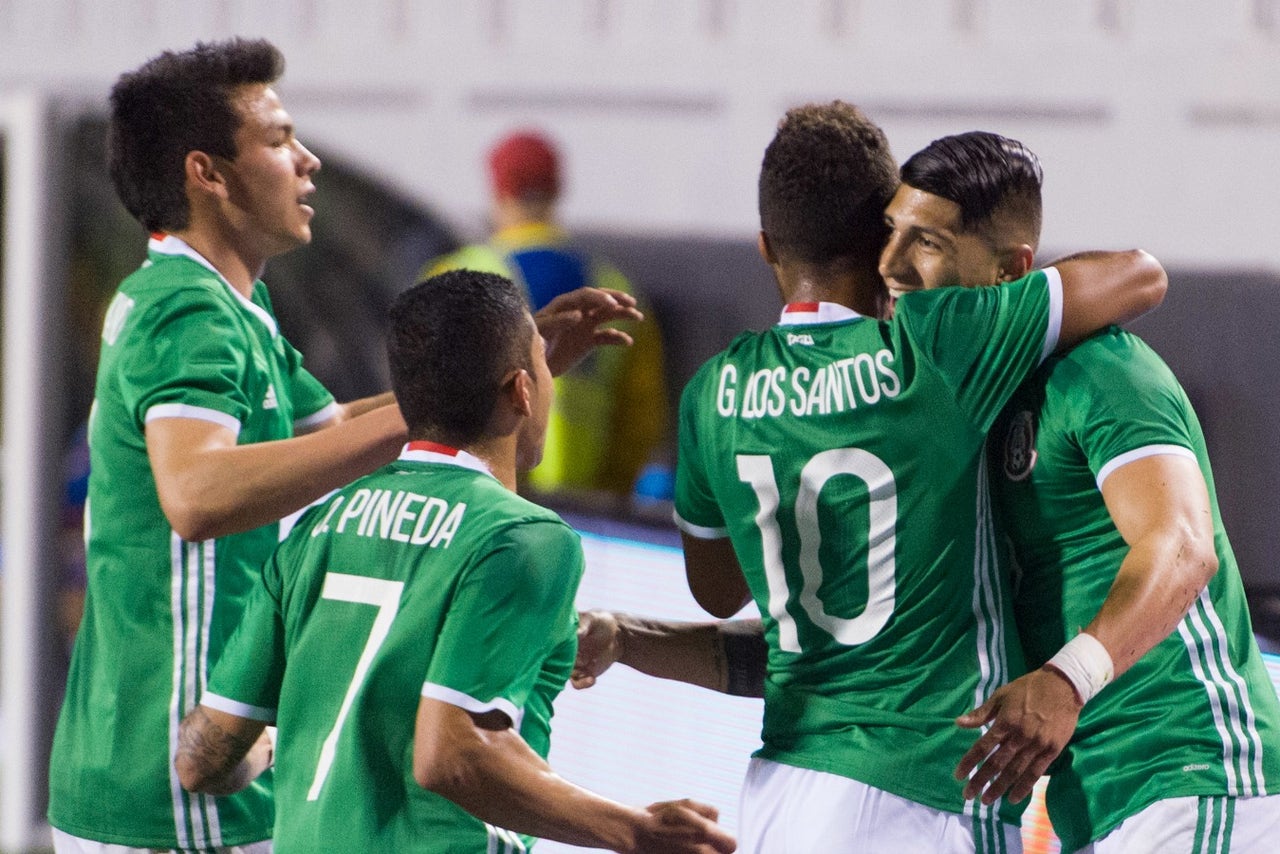 Damm was Mexico's most dangerous player going forward and Gallardo was a threat on the other side. They hit Iceland with waves of pressure, dominating the ball, pushing the defense back and made it nearly impossible for the opposition to track all the runs. Iceland's only chance was some poor Mexico finishing, a narrow field and a bumpy playing surface, all of which were in abundance on Wednesday, but that's not going to be the case with any regularity. Mexico's approach worked.

It didn't matter much that Mexico could be exposed on the wing. They had Iceland so pinned back that Damm and Gallardo weren't asked to defend 1v1 much. Both put in work tracking back, but never in situations where their being out-of-position was really exposed. Osorio decided that if his team could stay on the front foot all match, they're be able to handle any number of people Iceland put behind the ball and he was right.

The approach is also especially suited to Mexico's talent pool. They have a dearth of fullbacks, but enough wingers to fill two or three teams. If not, Damm and Gallardo, they could use Hirving Lozano, Javier Aquino, Rodolfo Pizarro or Andres Guardado out there.

This was a non-FIFA date friendly so neither team had their best players, and the side and quality of the pitch definitely affected the way things played out, so it's not as if this is definitely the way forward for Mexico. Osorio said before the match that he wanted to experiment with some things against Iceland and this setup was definitely an experiment, but, at least for this one night, it was a successful one.

All of a sudden, Mexico may now have a way to attack teams that drop numbers behind the ball. With a match against Panama, as well as two against both Honduras and Trinidad and Tobago still left on their Hex schedule, figuring out how to break down teams looking for a draw is a must for Mexico if they want to remove one of their few barriers to qualifying. They just may have done it.


---
---