FIFA Women's World Cup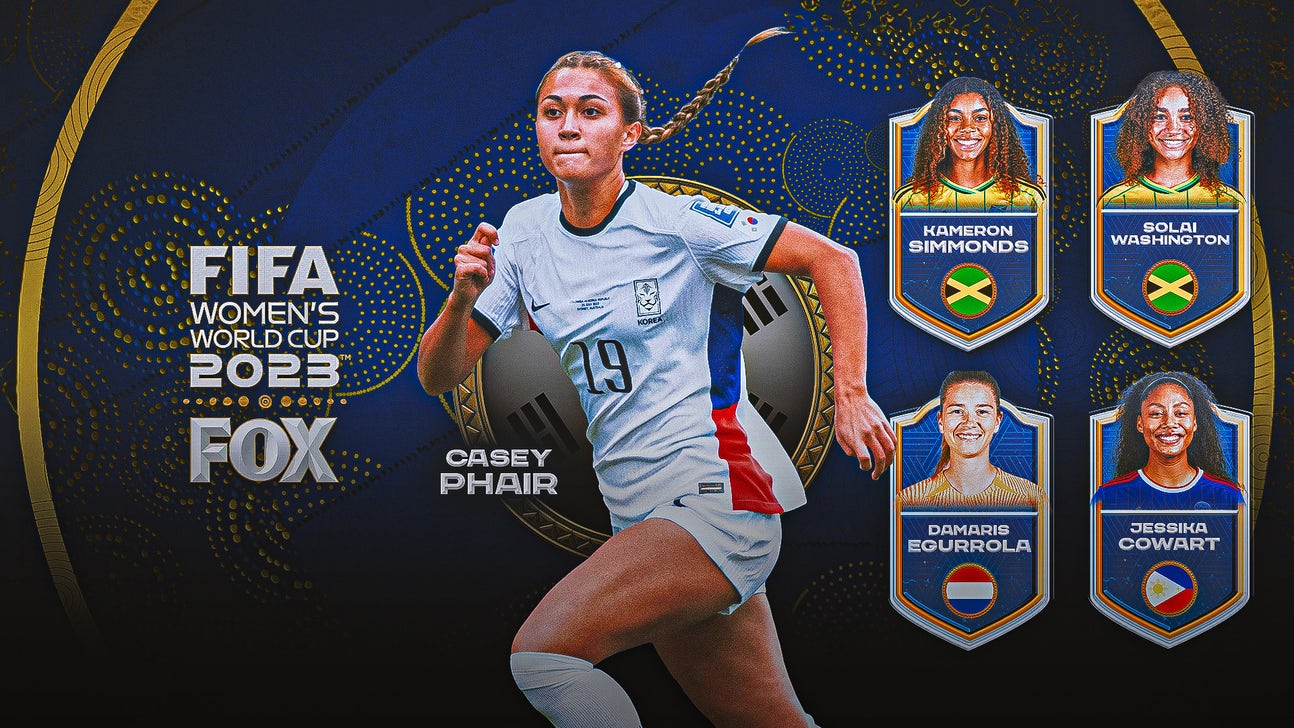 FIFA Women's World Cup
Meet the top young Americans playing for other countries at Women's World Cup
Updated
Jul. 29, 2023 1:28 a.m. ET
The Stars and Stripes loom large over this Women's World Cup. 
You can start with the obvious, of course, the unmistakable force of the United States team, favored once again and bidding for three straight titles.
Beyond that, however, is an understated yet definitely underrated element to the competition, an array of American players performing for other countries, eligible to do so mostly on account of their family heritage.
The Philippines has 18 Americans on its 23-woman roster. Jamaica has 11. Haiti has five, Ireland five and Nigeria four. Canada, Argentina, Colombia, Switzerland, Panama, South Korea and New Zealand also have representatives that could, if things had gone differently, have ended up wearing the red, white and blue.
Even the Netherlands, the USA's arch-rival in Group E and possible opponent for a rematch in the semifinal, has an American on its roster.
There is a story behind each of them, and many of them are intriguing. 
There is a severe car crash survivor, and the daughter of a former professional jai alai player, one who is married to a former NFL star. There are elite scholars, young businesswomen, a striker whose soccer lineage dates back generations and a 16-year-old who has already become the youngest player in men's or women's World Cup history.
"From a U.S. Soccer perspective, there should be a sense of pride at maybe being the architects of our own destruction," FOX soccer analyst Alexi Lalas told me. "You have to take pride in this American women's soccer ecosystem that has evolved that produces strong players who are now making other nations better. It is logical that it would manifest in this way.
"These countries are getting players who have grown up in a culture where women's sports is held to a high standard. That produces a whole different type of player. It brings an expectation of a certain type of performance. That elevates the level."
[USWNT needs result vs. Portugal, or the unthinkable could happen]
The Americans decked out in rival colors have all made their way to Australia and New Zealand because of their own perseverance, the willingness to find a way, no matter what, to get to the biggest stage in women's soccer.
They all have narratives that are worthy of being told, but reality dictates there are too many – 53 – to go into detail about all of them. 
Here we picked a selection, choosing to take a look at some of the most notable young players in the tournament, as American influence over the women's game shows itself in a different way.
*** *** ***
Solai Washington doesn't hold the title of the youngest player at the World Cup, but she's not far from it. Washington, Jamaica's 17-year-old forward, has a game that belies her years.
"I am still very young and basically just getting started," Washington told Sportsmax. "So, I am excited for my future and what is to come because there is some way to go before I hit the tip of the iceberg."
Like her sister Giselle, who missed the World Cup because of an injury, Washington qualifies for Jamaica through her mom. The reigning Georgia High School player of the year at Chamblee High School on the outskirts of Atlanta, she will be back in the classroom for senior year once the tournament ends.
When Jamaica was hanging on for what would be a mightily impressive draw against France, Washington was introduced as a sub, evidence of how highly the coaching staff rates her maturity level.
But if she is looking for someone in a similar position, she doesn't have to go far. 
Indeed, in Kameron Simmonds there is a teammate she can look up to, a comparative veteran at the wise old age of 19.
Simmonds, whose father and grandfather both played internationally for Jamaica, is starring for Tennessee at college level. Widely seen as Jamaica's natural successor to superstar leader Khadija "Bunny" Shaw, that process perhaps just got temporarily expedited.
With Shaw suspended for Jamaica's Group F clash with Panama on account of a red card against France, Simmonds was expected to be given a chance to shine.
*** *** ***
Making it onto the USWNT is one of the most outrageously difficult propositions in sports. The competition is ferocious, the turnover is low. Which is part of why players, when presented with the opportunity to play international soccer elsewhere, jump at it.
"These players will have grown up watching and idolizing the U.S. women's team," Lalas said. "Many of them will look at the situation and be realistic, they're not going to play on the national team. This way, they can honor their heritage and still get that World Cup platform. It can alter their brand and provide other opportunities. 
"There are now competitive women's leagues all over the world, and there is no better shop window than a World Cup."
*** *** ***
The 16-year-old mentioned earlier is forward Casey Phair, of New Jersey, who created a huge splash in South Korea when she came on as sub and made history against Colombia.
Midfielder Simi Awujo is 19 and is seen as a key part of Canada's future, despite not yet featuring in this World Cup. A dependable presence, Awujo is a computer science/business administration major at USC. If she had gone the USA route she would have faced a logjam of battle-tested players ahead of her. Now, she is a key part of the set-up with the Olympic champion.
Youth is relative in soccer. Gone are the days when a player was old at 30, as modern science and athletic preparation methods continue to prolong careers.
To that point, a U.S.-born player such as Damaris Egurrola is really just getting started at 23, even though she is already near the top of her profession. Egurrola's dad was the jai alai player in Florida referenced above, before the family moved back to Europe when she was 7. 
Recently signed by Champions League power Lyon in France, Egurrola is now part of one of the most accomplished squads in the tournament, with the Dutch more than matching the USA in Group E.
*** *** ***
The Philippines' American influx did not happen by accident. Camps were held to identify talent, and a recruitment drive aimed at finding players of Filipino heritage has paid dividends. One of the most accomplished members of the squad is University of Washington grad Jessika Cowart, who grew up in the Bay Area and now plies her trade in Sweden's Damallsvenskan.
When the biggest moment in the Philippines' women's soccer history arose, Cowart was there, staving off attack after attack from New Zealand, holding firm to give her country a famous victory and a realistic shot at making the round of 16, against all odds. At the final whistle, she screamed with delight.
When the World Cup expanded to 32 teams for this edition, some concern was raised at the potential disparity between the best and the weakest teams. Just like in any men's World Cup there have been a handful of lopsided scores, but no particularly troublesome trend.
The gap has been reduced, at least in some part, by the American diaspora, bringing quality to regions of the soccer family where the women's game is still evolving.
As Lalas said, "You are welcome, world." 
Martin Rogers is a columnist for FOX Sports and the author of the FOX Sports Insider newsletter. Follow him on Twitter @MRogersFOX and subscribe to the daily newsletter.
FOLLOW
Follow your favorites to personalize your FOX Sports experience
---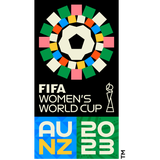 Get more from FIFA Women's World Cup
Follow your favorites to get information about games, news and more
---