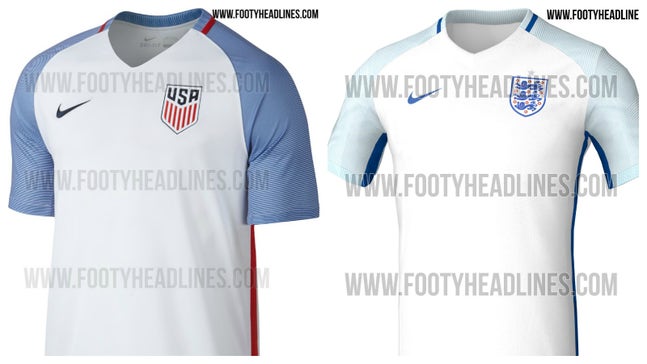 Leaks show Nike's new USA, England kits are way too similar
Published
Mar. 14, 2016 8:40 p.m. EDT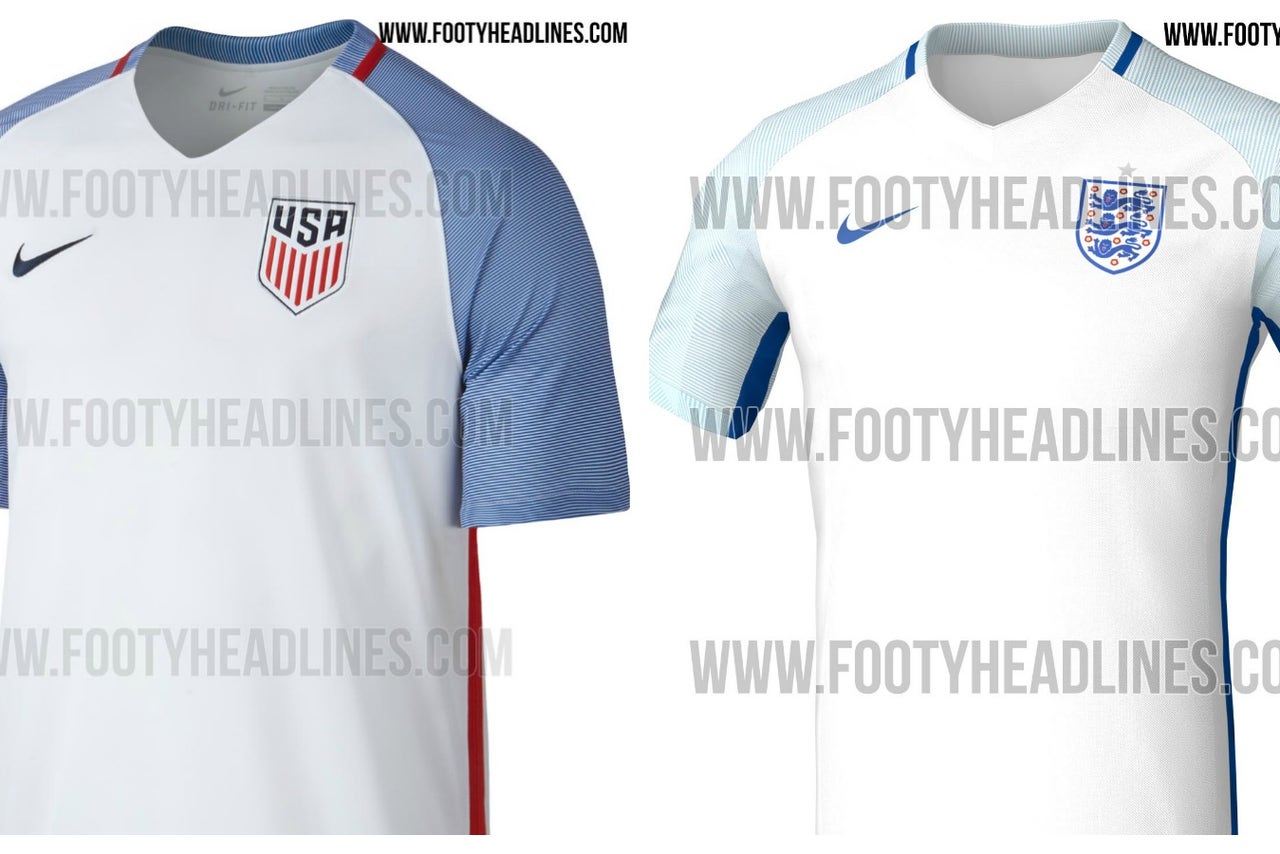 There's no doubt that designing sports uniforms is hard work. Nike, Under Armour, Adidas, and the rest are all trying to revolutionize sports apparel while appeasing traditionalists. No jersey has ever been universally liked.
But that doesn't mean Nike can get away with this latest move.
The sportswear giant is planning on releasing new uniforms for the United States and England national soccer teams this summer, and well, it's going to be hard to tell the two countries apart. It's like the Revolutionary War never happened...
According to leaked images found by FootyHeadlines.com, Nike's proposed uniforms for both teams feature an unorthodox light blue shoulder yoke, a white-backed crest and a stripe along the side.
America and England aren't expected to play each other this summer -- the US will play in Copa America Centenario and England will play in Euro 2016 --€" but that's no excuse, Nike. You made $30 billion in 2015, you can afford to hire a five designers for every single team you outfit.
There's still time to make this right, Phil Knight. 
[Big ups to @topdrawersoccer]
---
---