United States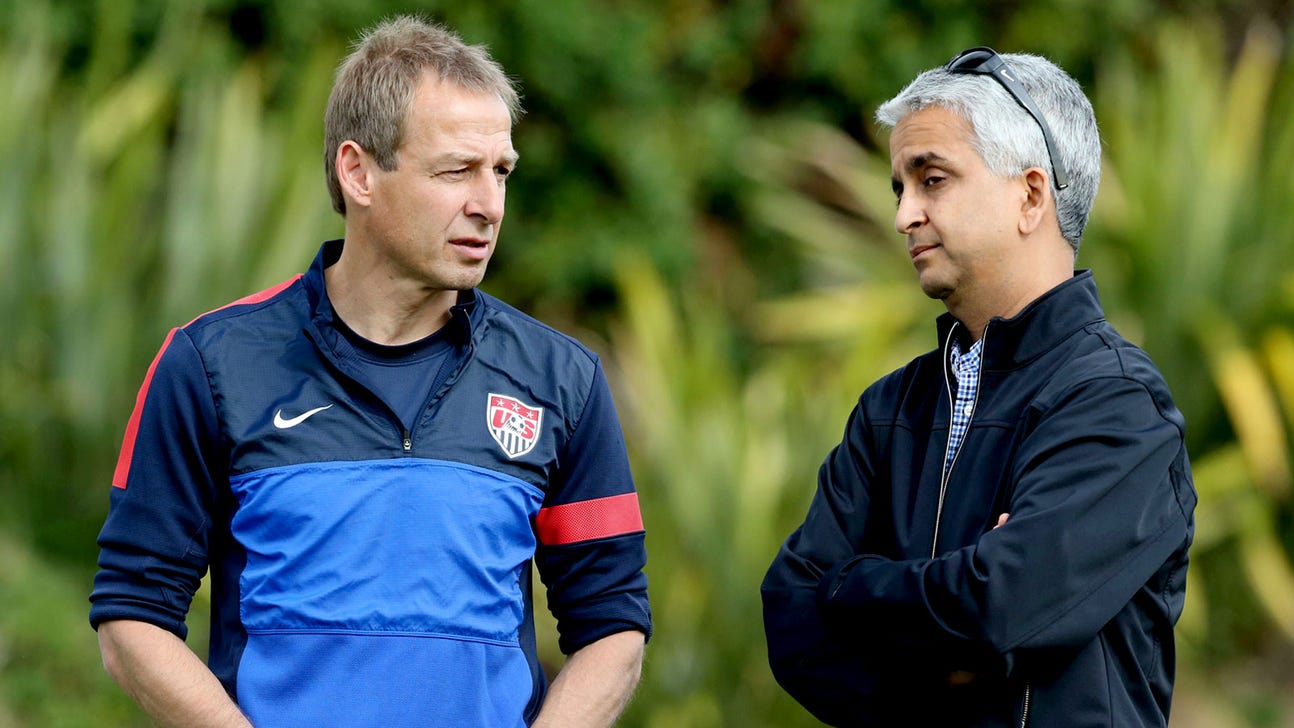 United States
Is U.S. Soccer finally ready to evaluate Jurgen Klinsmann's job performance?
Published
Jun. 7, 2016 10:00 p.m. ET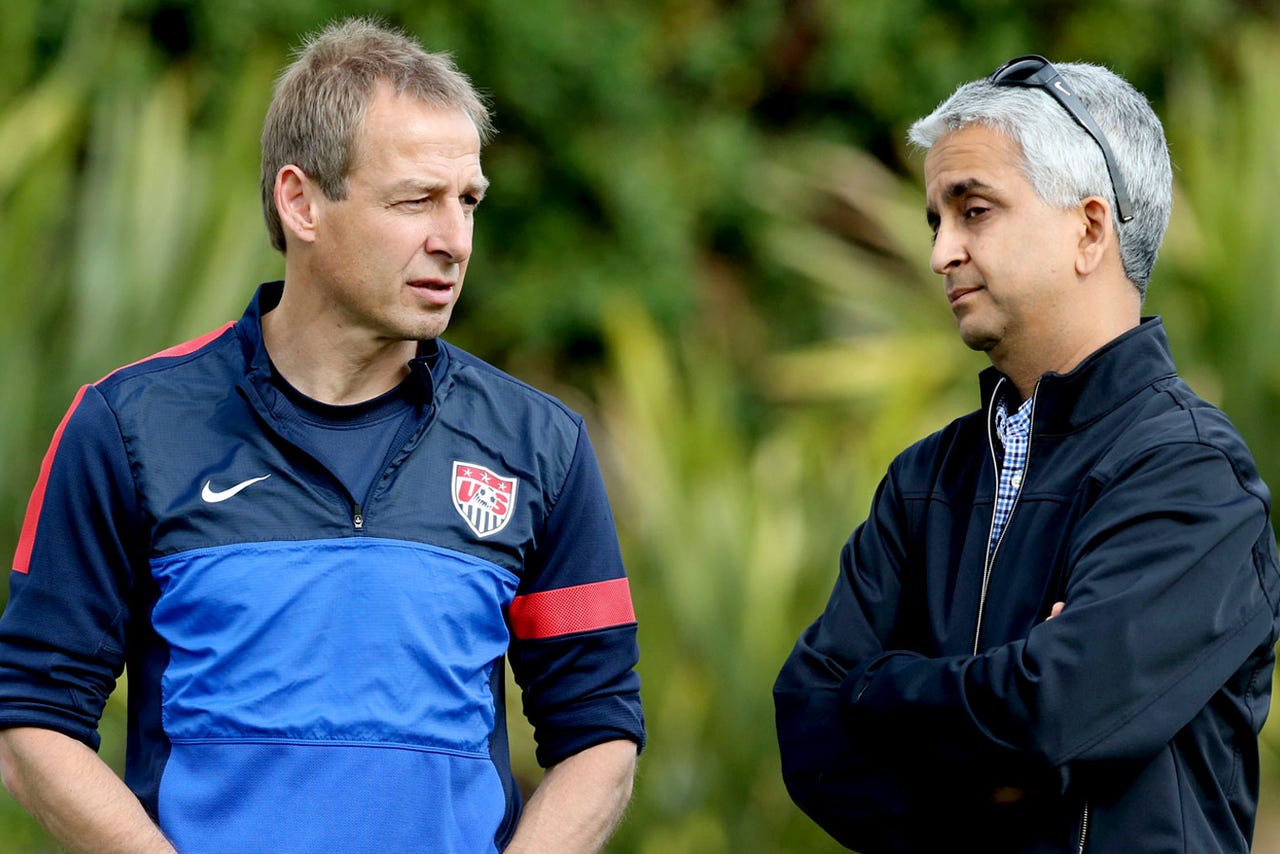 U.S. Soccer has gone all in on Jurgen Klinsmann.
He is not only the coach of the men's national team, but the program's technical director and, since his tenure began five years ago, he has been immune to the kind of scrutiny previous U.S. coaches have faced.
But is U.S. Soccer ready to change that? Is U.S. Soccer ready to judge Klinsmann on the results he delivers and not on the promises he has made?
Ahead of a must-win clash against Costa Rica on Tuesday night, U.S. Soccer president Sunil Gulati's tone in talking about the German-American manager's tenure took a notable turn from just a year ago: Gulati suggested Klinsmann will face scrutiny and U.S. Soccer will make decisions based on results.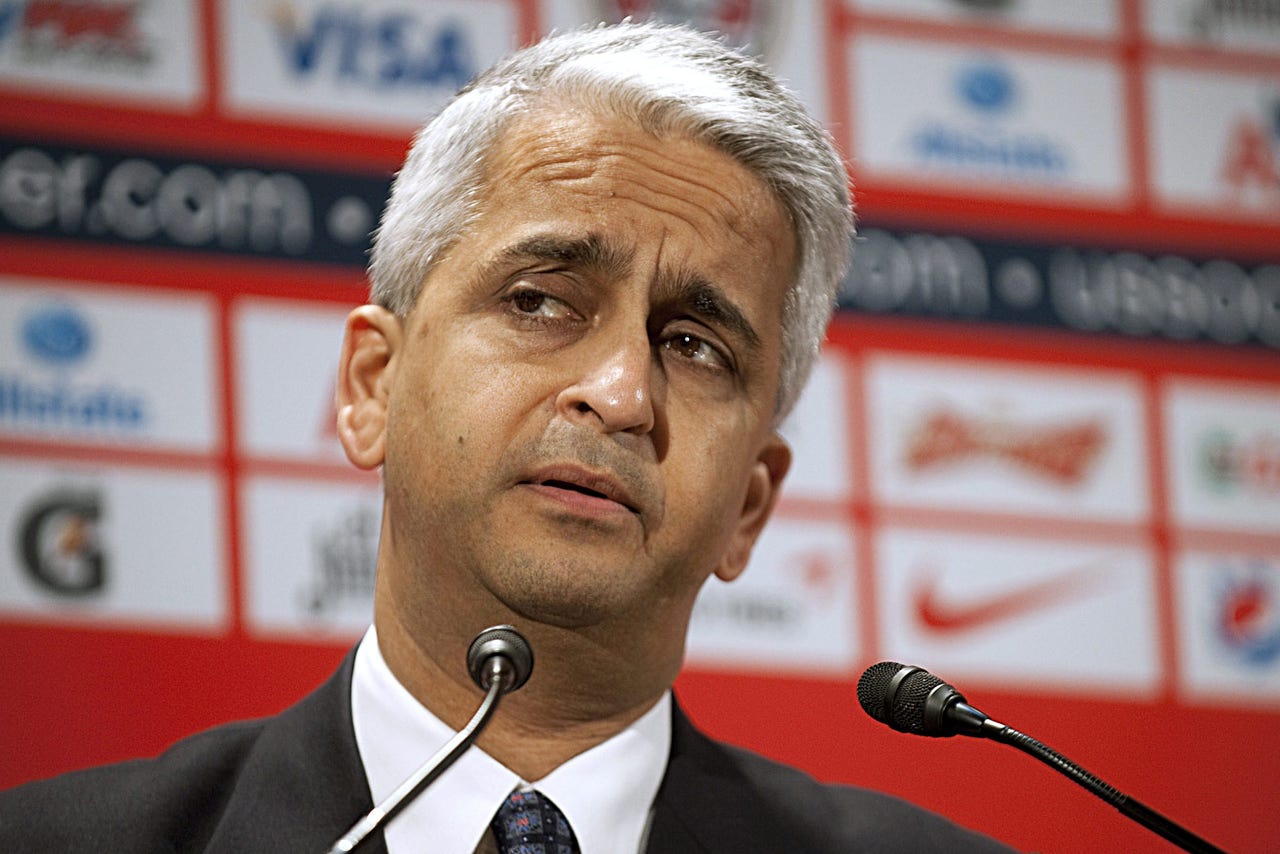 "It's the official competitions that matter the most, and we haven't been up to where we'd like to be," Gulati told reporters in Chicago. "We'll look at everything at the end of this competition. I don't get too high or too low based on one game, especially when it's a game against a very good team (Colombia).
"So, we'll wait and see how the next two games go and hopefully some additional games after that before we assess where things are."
The comments are exactly what you would expect the head of a soccer federation to say, except that in the past, Gulati has instead cautioned against reacting too quickly to results. In other words, Klinsmann's job -€" at least publicly -€" was never really on the line.
It wasn't on the line last year after the U.S. crashed out of the Gold Cup, a transgression that ultimately led to Klinsmann's predecessor, Bob Bradley, being fired four years earlier. That poor Gold Cup finish forced a playoff against Mexico for the Confederations Cup and Klinsmann was largely viewed as untouchable, regardless of the result. Gulati said one game wouldn't decide the program's future and the U.S. later lost to Mexico.
"Progress is not linear for anyone," Gulati said back in July after the U.S. suffered their worst Gold Cup finish in 15 years. "There are bumps along the way. This is totally a bump. The team was certainly on a high in the spring. And today's a low. But those are the norms for everyone."
But now, Gulati's tone continues to shift. Now, losses may not only be bumps in a long road, but crucial data points used to evaluate Klinsmann's future with the team. And wins, like the US's convincing rout of Costa Rica on Tuesday, will also factor into U.S. Soccer's evaluation.
Klinsmann promised a "proactive" identity for the U.S. when he was hired in 2011 that many analysts say has eluded the team over the last five years. It's clear that's what U.S. Soccer wanted they hired him, but playing well and winning may be the new benchmark, regardless of whether it's proactive or not. That means asking whether the U.S is earning victories in smart, convincing fashion or staying competitive in difficult matches, even in a loss.
MORE FROM FOX SOCCER
---
---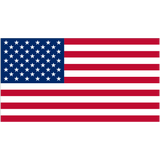 Get more from United States
Follow your favorites to get information about games, news and more
---