Is there a place for Christian Pulisic in the new-look Borussia Dortmund?
BY Thomas Hautmann • November 15, 2016
Christian Pulisic's emergence this year has been so rapid and so remarkable, it's easy to forget he's still just 17 years old. But while the Hershey, PA native remains destined for stardom, this season at Borussia Dortmund will come with much bigger hurdles.
As Pulisic passed one milestone after another and broke several records this spring – youngest goalscorer in U.S. national team history, youngest foreign player to score in the Bundesliga, youngest Bundesliga player period to score two – it seemed "America's Next Big Thing" had arrived way ahead of schedule.
The hype is fully deserved, too. Pulisic is blessed with excellent pace, high technical ability and displays composure and confidence that belies his age. After his performances for club and country earned him a spot on Jurgen Klinsmann's Copa America Centenario roster, Pulisic played like he belonged in cameos against even the likes of Argentina. His stock has shot up astronomically; on Tuesday, Bild reported that Stoke City tabled a €20 million bid for Pulisic. That's a lot of cash for a 17-year-old, and the offers should only get bigger. The kid is the real deal.
Entering his first full Bundesliga season with Dortmund, though, Pulisic and his fans must temper expectations. At least for now. Dortmund got busier in the transfer window than a bargain hunter on Black Friday, and now Pulisic is facing overwhelming competition for minutes.
Dortmund brought in eight new players for a whopping $110 million this summer. Five of those signings can play Pulisic's position, and all have legitimate aspirations to start: Mario Götze, Andre Schürrle, Portugal's Euro winner Raphaël Guerreiro and the prodigious pair of 19-year-old wingers, Ousmane Dembele and Emre Mor.
That's an impressive haul, and while it remains to be seen if it makes Dortmund a better team this year – they did lose Henrikh Mkhitaryan, Ilkay Gündogan and Mats Hummels after all – it definitely makes them significantly deeper, and there lies the rub for Pulisic. It's hard to envision him finding regular minutes on this team.
Marquee signings Götze and Schürrle figure to get the first cracks to make two of the three spots in BVB's attacking midfield their own. That leaves just one place behind Pierre-Emerick Aubameyang, and the man to fill it will most likely just be a placeholder until Marco Reus returns from injury.
The electric Dembele earned that spot for now with dynamic showings in preseason, but beyond him, Pulisic also has to fight Mor and Shinji Kagawa, as well as best pal Felix Passlack and Guerreiro, both of whom can play at full back or up the wing. That's just to get even a sniff at the first team. Serviceable backup forward Adrian Ramos has also been tried out on the wing this summer.
That's a lot of heads, and reports already surfaced speculating Pulisic might be eyeing the exit door in search for more playing time.
After Pulisic didn't even make the 18 for the Supercup against Bayern Munich, Sport1 claimed Pulisic was unhappy and open to a move, something Pulisic's own father quickly denied. Kicker then reported that VFB Stuttgart, relegated in May, approached Dortmund about a loan, but were turned down.
Pulisic did make the squad for Dortmund's first-round German Cup match on Monday, but sat for 90 minutes while Kagawa shined with two goals, Schürrle scored one, and Guerreiro, Ramos and Mor all saw time off the bench.
Though Pulisic appears to have landed at the back of the line, he's handled everything with a maturity that's made him a favorite with his coaches.
"You can't be surprised that there's competition in the team," Pulisic recently told Spox.de. "We all get along and are pals, so it's just cool to be playing in such a team. Of course it doesn't make it easier for me to get on, but that's how it goes in soccer, or basically every other sport. You just have to fight every single day in training."
"I'm just curious what the coach and club's plans are for me. I'll always give 100%. Whether that gets me regular playing time or a supporting role on the team, we'll see."
A loan elsewhere would all but guarantee Pulisic more minutes, but there seems to be no concrete interest by either party to make such a move. It's probably in Pulisic's best interest to stay anyway. He is at a world-renown club whose player development is highly regarded, playing for a top manager in Tuchel who's cultivating him to be next in line.
Besides, there's still reason to be optimistic about this season.
Just last year, Julian Weigl's quick rise from unknown teenager to entrenched starter over the likes of big summer signing Gonzalo Castro proved that Tuchel is impartial to star power or price tag. He strictly plays those who perform the best, and neither Götze nor Schürrle have proven they can consistently deliver the goods over the past couple years. And with Dortmund back in the Champions League this year, Tuchel figures to rotate heavily and make use of his deep bench.
Pulisic will certainly be part of that rotation, and there will be times this season when the door flings open for a chance to make his mark. The problem is it'll also open for the rest of Dortmund's teeming stable of young stars.
As such, a definitive breakthrough at Dortmund might take longer now than Pulisic or American fans and media may be hoping for, or perhaps are even anticipating after his qui Then again, it might not, but preaching patience is the best strategy at this point.
It's easy to forget Pulisic is still just 17, younger than anybody on Dortmund's roster. He's already way ahead of schedule.
MORE FROM FOX SOCCER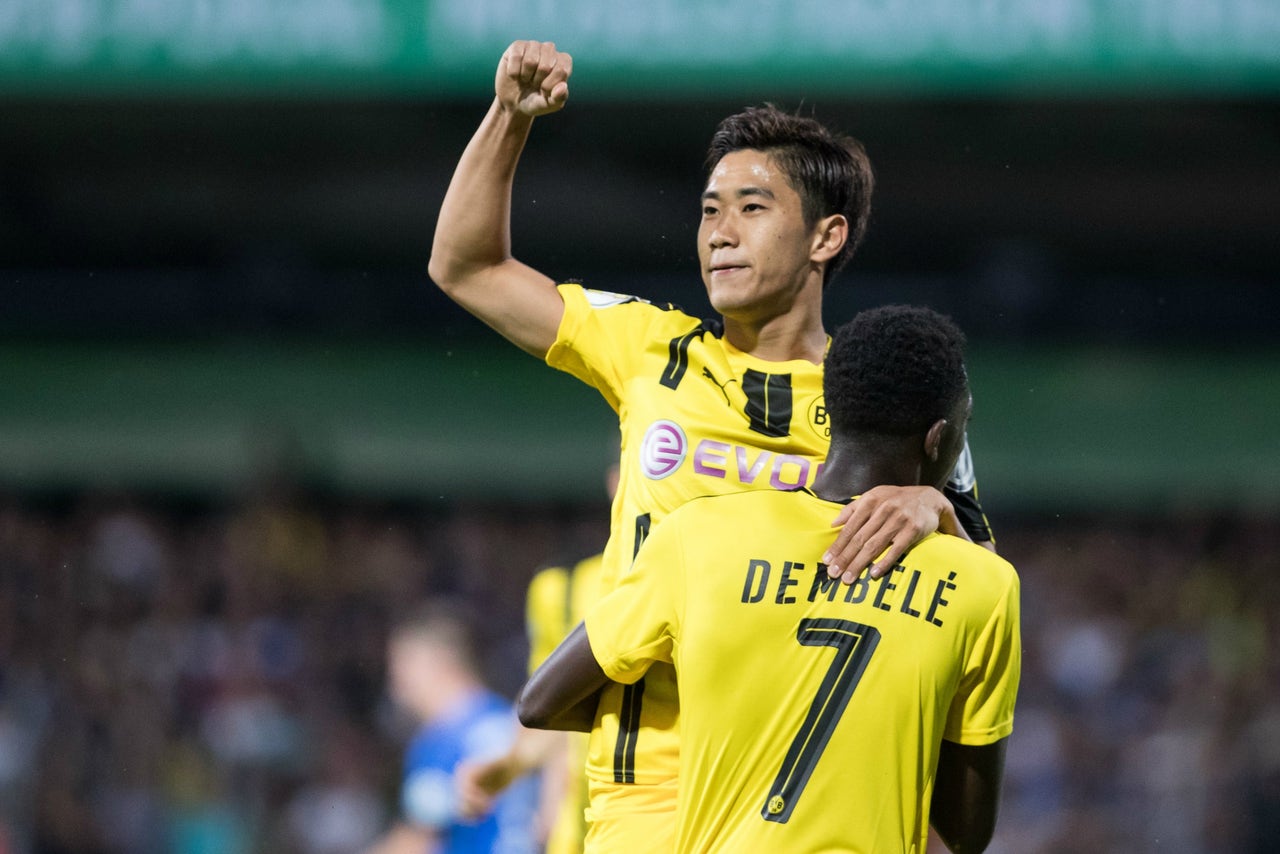 ---
---