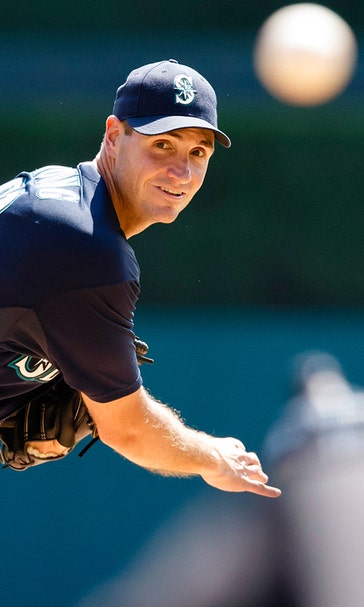 Young sharp in first start for Royals
March 21, 2015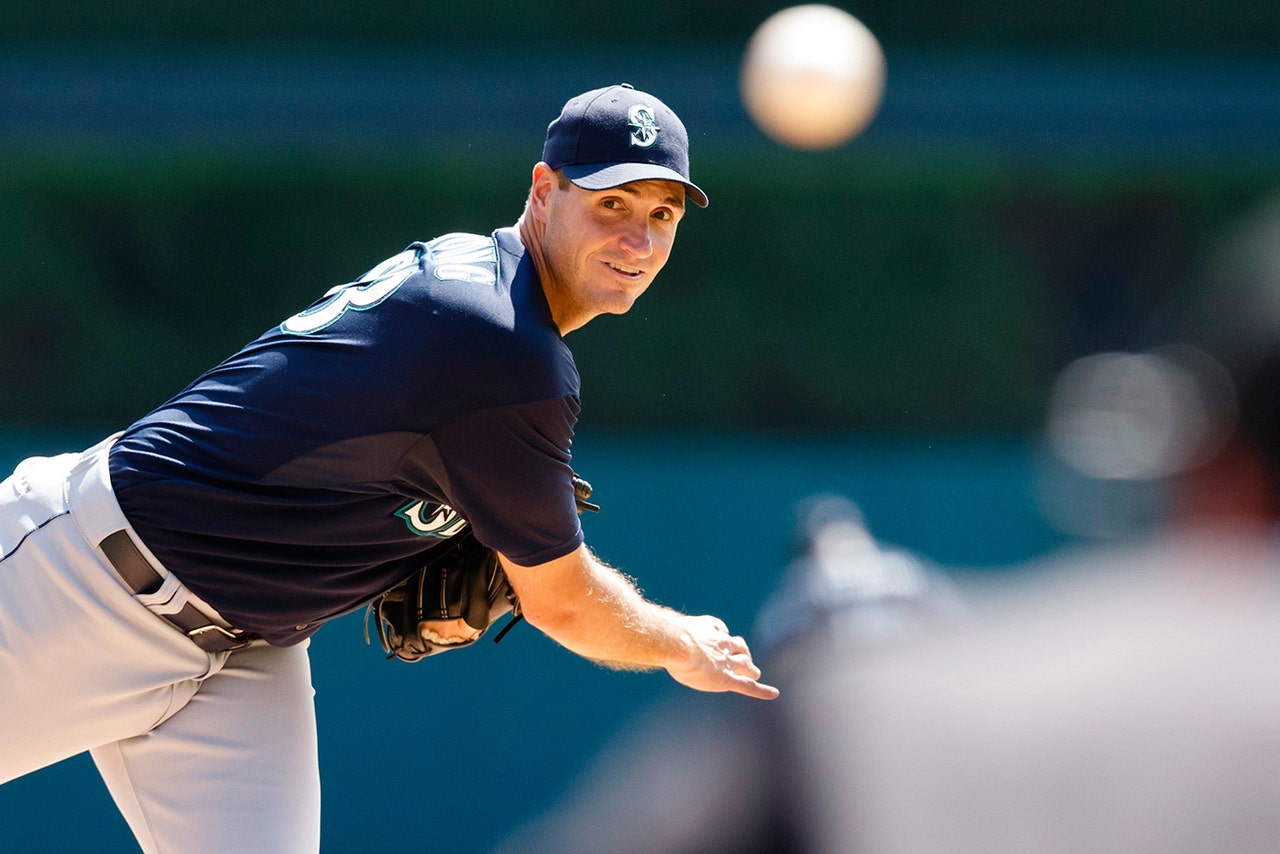 PEORIA, Ariz. -- Chris Young pitched three effective innings in his first start with Kansas City since signing two weeks ago, helping the Royals to a 6-1 victory over the San Diego Padres on Friday night.
Young, the 2014 AL comeback player of the year with Seattle, allowed one run and two hits and struck out three. Justin Upton narrowly missed a home run with a shot off the wall leading off the second. He scored from third when Young balked out of the windup.
The 35-year-old Young made the All-Star Game with the Padres in 2007, but he had numerous injuries and was out of the majors in 2013 before winning 12 games in 29 starts last season.
He had made two relief appearances since signing with the Royals on March 7, but was back in his comfort zone as a starter.
"It's a routine I was more familiar with," Young said. "But ultimately I was just trying to build up the pitch count so that I'm prepared for anything during the season. The goal was accomplished."
Kendrys Morales had an RBI double off Padres starter Ian Kennedy. The unearned run was his lone blemish in four innings.
Eric Hosmer's two-run double in the fifth off Kevin Quackenbush put Kansas City ahead to stay.
STARTING TIME
Royals: Young hit 86 mph with his fastball while mixing in off-speed pitches. His role is uncertain due to Kansas City's deep staff. "Whether it's reliever, long relief or starting if that comes up, you have to perform," Young said.
Padres: Kennedy threw 70 pitches, giving up three hits with a walk and two strikeouts in his fourth start. Second baseman Jedd Gyorko's throwing error contributed to the lone run Kennedy allowed. "His stuff has been solid all spring," manager Bud Black said.
TRAINER'S ROOM
Royals: Alex Gordon has been cleared to play in his first Cactus League game Saturday against the Chicago White Sox. The four-time Gold Glove outfielder had a solo home run and a pair of doubles in five at-bats during a minor league game Friday. It was the next step in Gordon's recovery from offseason surgery on his right wrist.
Padres: RHP Casey Kelly, who hasn't pitched in a major league game since 2012 due to elbow surgery and related complications, is scheduled to make his spring debut Saturday against Arizona and throw one inning.
GUTHRIE UPDATE
Royals starter Jeremy Guthrie went four innings in a minor league game. The right-hander threw 59 pitches, giving up two hits and one earned run with three strikeouts and no walks against San Diego's Double-A team.
Salvador Perez caught Guthrie and singled twice.
The Royals switched up Saturday's schedule. Right-hander Yordano Ventura will pitch in a minor league game instead of facing the White Sox.
NO SHIELDS
It was the teams' second meeting since ace James Shields went from the Royals to the Padres as a free agent during the offseason. But Kansas City missed the righty again. He's scheduled to make his fourth spring start Sunday.
The final spring meeting between the teams on March 31 doesn't figure to include Shields.
SAFETY FIRST
Padres reliever Alex Torres doesn't care if he gets heckled. He will continue to wear a protective, padded cap when he pitches, and he doesn't mind that he's the only player to do it.
The reason: Torres was horrified when he watched then-Tampa Bay teammate Alex Cobb get hit on the ear and carried off on a stretcher in a 2013 game.
"I saw with my own eyes. It was a scary moment," Torres said. "That's why I made that decision. One of those days it could be me."
No other player wore the cap after it was approved last season, in part because of complaints of it being uncomfortable and its odd look.
"I don't wear it because I like it," Torres said.
Slight adjustments have been made to the cap for this season.
UP NEXT
Royals: RHP Joe Blanton starts Saturday against the White Sox.
Padres: Rotation candidates Brandon Morrow and Odrisamer Despaigne throw Saturday vs. Arizona.
---