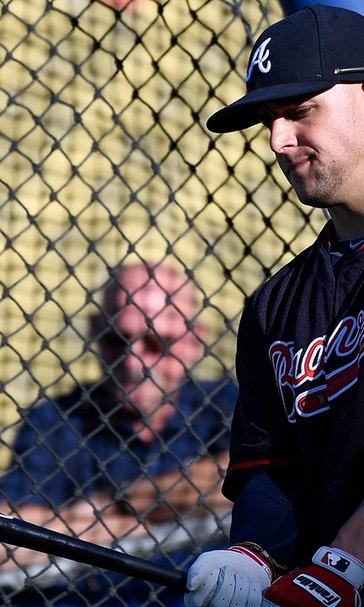 'You have something to live up to:' Former first-rounders on what awaits newly drafted
BY foxsports • June 13, 2016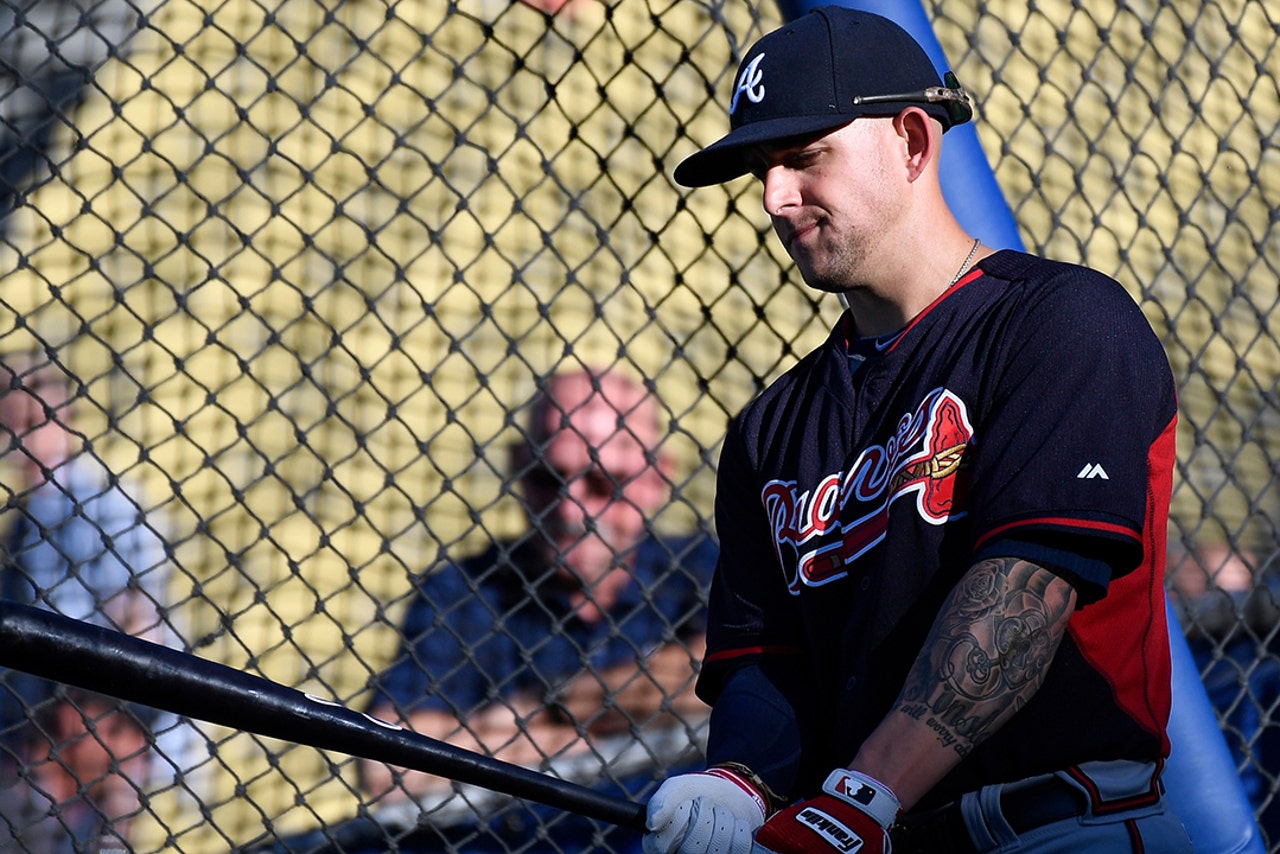 ATLANTA -- When the Phillies took La Costa Canyon High School's switch-hitting outfielder Mickey Moniak with the No. 1 overall pick in the MLB draft, Brandon Synder felt some sympathy for him.
"I was like 'Man, I can't imagine what kind of pressure you put on yourself,'" said the recently called up Braves infielder. "It kind of magnifies it obviously, you're like 'I'm their No. 1 pick, I'm No. 1 overall.' There's a lot that goes into it and you feel like you have something to live up to."
Snyder understands, because he's been there.
Not exactly in the same spot as Moniak -- or even right-hander Ian Anderson of Shenendehowa High in Clifton Park, N.Y., whom Atlanta took at No. 3 -- but the 29 year old can relate to the pressures of being a first-round pick, going 13th to the Orioles in 2005.
"You kind of have that mistaken security of like 'Oh, I'm a first-rounder, so they expect me to do this' or 'they expect me to do that,'" he said. "I think the biggest thing to remember is it's a long process and there's a lot of learning you have to do over the next few years, and not really try to put that on your shoulders and relax and do what you've been doing to get into that position in the first place."
The Braves are flooded with former first-rounders, with nine in Atlanta -- Snyder, Aaron Blair (36th by Diamondbacks in '13), Gordon Beckham (eighth in '08), Mike Foltynewicz (19th in '10), Jeff Francoeur (23rd in '02), Casey Kelly ('30th in '08), Nick Markakis (seventh in '03), Jace Peterson (58th in '11) and Chris Withrow (20th in '07) -- and two more at Triple-A Gwinnett -- Tyrell Jenkins (50th in '10) and Lucas Sims (21st in '12) -- and for most, the stories are the same.
Before MLB turned the first round into a made-for-TV spectacle, there were draft days spent with families and friends (Kelly's included stepping in a pile of poop left by his sister's dog, Guinness, which he says "was a good luck charm for me.") and similar emotions of when the call they'd been drafted finally came. But beyond that, "Everybody has their own journey," Kelly said. "There's no rush ... just enjoy it."
By its very nature, baseball's draft is a crapshoot within a crapshoot that's unlike any other sport.
Just 20 percent of NFL first-round selections appear in multiple Pro Bowls, and as this study shows, eight of the top 20 players in this month's NBA draft have bust potential of 30 percent or higher.
But while 73 percent of first-rounders in the MLB draft reach the majors -- around 15 percent within three years, and most taking 4-6 years -- and 60 percent of those players don't stick around for more than three years.
That makes Snyder the definition of a case study.
It took him five years before he broke in Sept. 10, 2010 with Baltimore, but 11 years after he was drafted he has played in just 89 games, with no more than 40 in a season. Since 2013, he's appeared in just 32, with six this year for the Braves.
Hit with the bust label in Baltimore, Snyder believes that while his draft status created pressures, it was also a blessing as teams are other teams willing to give you a look. Atlanta is the fourth organizaiton Snyder has been with, and that includes two stints with the team that drafted him.
"I think sometimes, especially with a team having so much invested in you as a first-rounder, I think you're kind of helped out in a way," he said. "You have kind of a longer timetable than some guys."
Lucas Sims, a Snellville, Ga., product, can relate -- at least to the concept of an ever-increasing timetable.
Of the 20 players selected before him in 2012 -- among them the Astros' Carlos Correa (No. 1), Twins' Byron Buxton (No. 2) and Cubs' Addison Russell (11th) , all of whom are fellow high schoolers -- 11 have already made their debuts. So, too, have 12 others picked after the right-handed pitcher in that round. But Sims, who opened this season with Double-A Mississippi and has nine starts under his belt in Gwinnett -- in which he's gone 2-5 with a 6.80 ERA and 54 strikeouts to 34 walks -- isn't pushing to reach Atlanta just yet.
"I'm not ready ... straight up. I'm not ready for it," Sims said. "I still have stuff I need to do down here to be ready to go up there and I understand that. When my time comes, hopefully I'll be ready."
Braves interim manager Brian Snitker has seen his share of top picks with the organization, having been a part of it since 1977 as a player, decades that saw Atlanta hit with the likes of Bob Horner ('78), Chipper Jones ('90) and Jason Heyward ('07), and miss with Ken Dayley ('80), Tyler Houston ('89) and Mike Kelly ('91). The common thread is there's no telling how they'll handle being a No. 1.
"They're all different," he said. "Some of them wear that yoke pretty good, other ones don't wear it so well. It's a lot of pressure on those guys."
None, though, higher than what they put on themselves.
"Once we get here we're all in the same boat," Sims said. "We're all trying to get to the big leagues. If anything, I don't feel any pressure from any outside labels or titles you want to give. If anything, it's more pressure on myself.
"I have pretty high expectations for myself -- and this game will get you -- but sometimes I feel like I'm not living up to those standards -- I wouldn't say pressing -- but it gets frustrating and drives me to work harder."
Follow Cory McCartney on Twitter @coryjmccartney and Facebook. His book, 'Tales from the Atlanta Braves Dugout: A Collection of the Greatest Braves Stories Ever Told,' is out now, and 'The Heisman Trophy: The Story of an American Icon and Its Winners' will be released Nov. 1, 2016.
---
---