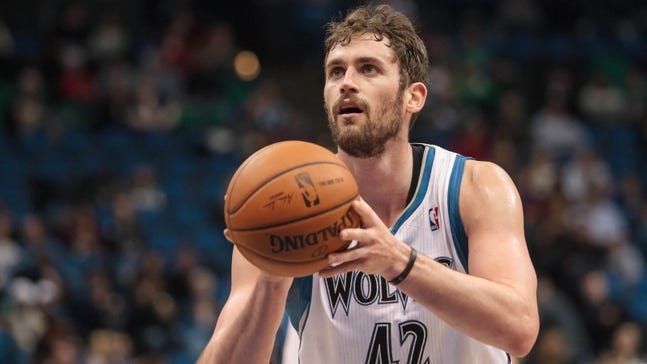 Wolves season report card: Kevin Love
Published
May. 13, 2014 3:25 p.m. ET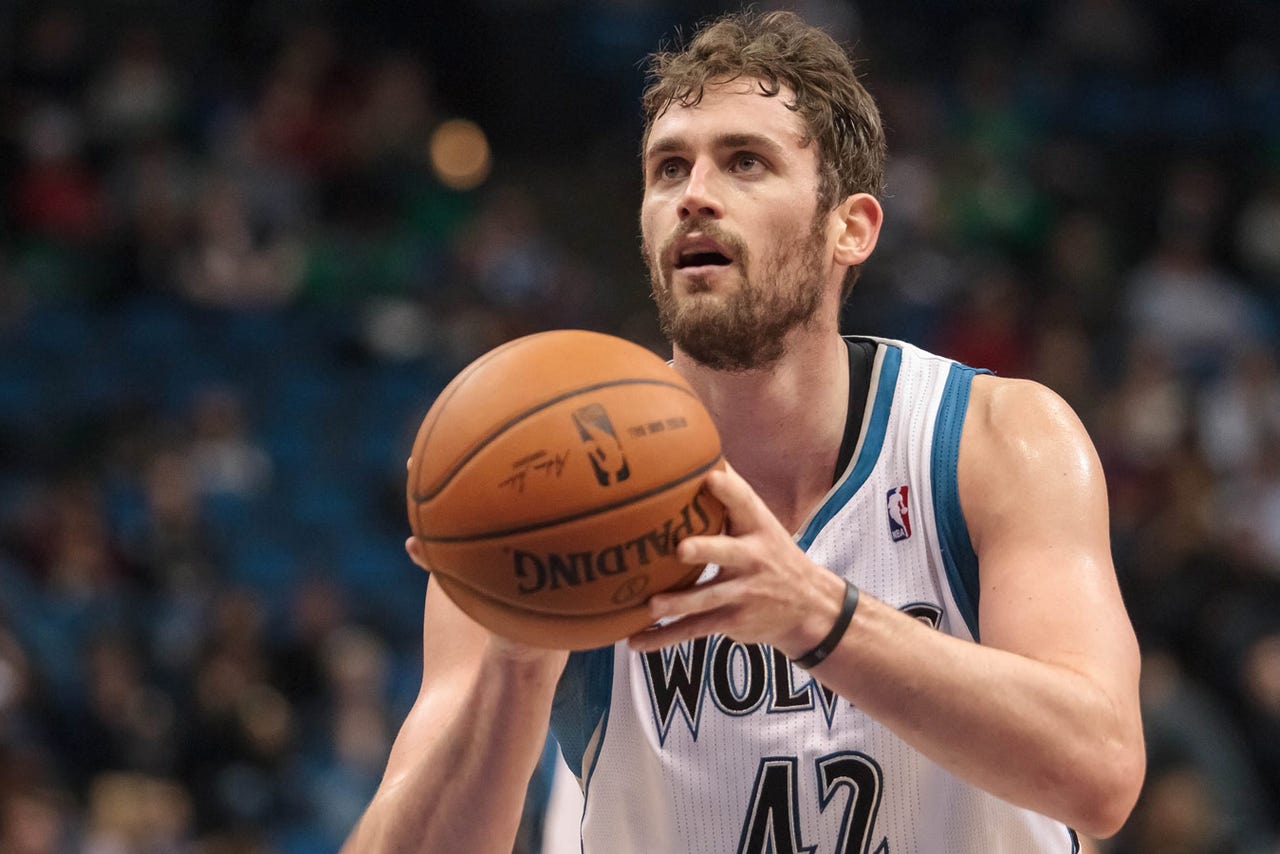 This is the last in a 14-part series evaluating each Timberwolves player's performance during the 2013-14 season. Find the entire series here.
The majority of the basketball world is gazing ahead at Kevin Love's future with the Minnesota Timberwolves. It's tenuous at best, dying quickly at worst.
But a look back at the superstar's best season to date is the exact opposite.
Coming off a hand injury that cost him almost all of the 2012-13 campaigned, Love marveled fans while massacring foes with his thick frame, floor-stretching shooting and unceasing grit. It's these facets that have some of the NBA's most storied franchises considering his services, depending what he decides on his contract after next season.
Love may or may not want to stay in Minnesota. But, on the floor, he gave Minnesota every reason possible to want him to.
Scoring: A
The sight of a 6-foot-10, 245-pound brawler -- who on his previous trip down the floor outmuscled LeMarcus Aldridge and Robin Lopez for a rebound -- stepping back and calmly hitting a contested 3-pointer should register on the border of absurdity. But Love, with one of the game's most unique offensive skill sets, continues to make it look easy. Shooting 45.7 percent from the floor and 37.6 percent from 3-point range, he finished the regular season as the NBA's No. 4 scorer with 26.1 points per game. In the best offensive season of his six-year career, Love could hit from seemingly anywhere on the floor. He made a franchise-record 180 3s and shot a career-best 50.2 percent from inside the arc.
Rebounding: A                                                                                                                          
His No. 1 NBA skill present since Love was drafted fifth overall in 2008 has been clearing the glass, and it hasn't gone anywhere even as he's blossomed into a prolific scorer. His 12.5 boards per game ranked third in the NBA, and his 9.6 defensive rebound average topped the league. Strong and muscular but not always the quickest, Love would often tear down rebounds while being draped by an opponent in front of whom he'd gained position. No player recorded more double-doubles (65), 20-point/10-rebound outings (48) or 30-point, 10-rebound games (19) than Love this past season.
Faciliating: A
When Flip Saunders took over as the Timberwolves' president of basketball operations, he asked Love to become a better distributor. Saunders saw a superbly athletic big man with the awareness and knowledge of the game to assist as well as he scored and rebounded. Thanks to coach Rick Adelman's corner sets and the lethal floor-length outlet pass Love's had in his arsenal since high school, he fulfilled Saunders' directive. With 4.4 assists per game, Love became the first NBA player since Kareem Abdul-Jabbar and Bob McAdoo in 1975-76 to average 26 points, 12 rebounds and four assists per game in a season. His passing finally forged his first career triple-double -- Love finished the year with three of them -- and his nine 25-point, 10-rebound, five-helper outings in 2013-14 were more than any player had in the previous five seasons combined.
Overall: A
The only knock on Love is that he's still a below-average defender, one who can't protect the rim but did improve in help-side support this year. Love's knocks on Minnesota, though, run much deeper. At one point incensed at the club's refusal to give him a max extension off his rookie contract, he's expected to opt out of the final year of his current deal after next season, at which point he can sign with any team he chooses. Throughout the summer, his future with the organization -- and whether its front office becomes willing to trade him and get some return on its draft-pick investment -- will take center stage, largely overshadowing the aftermath of a terrific individual season that didn't translate into team success.
Follow Phil Ervin on Twitter
---
---