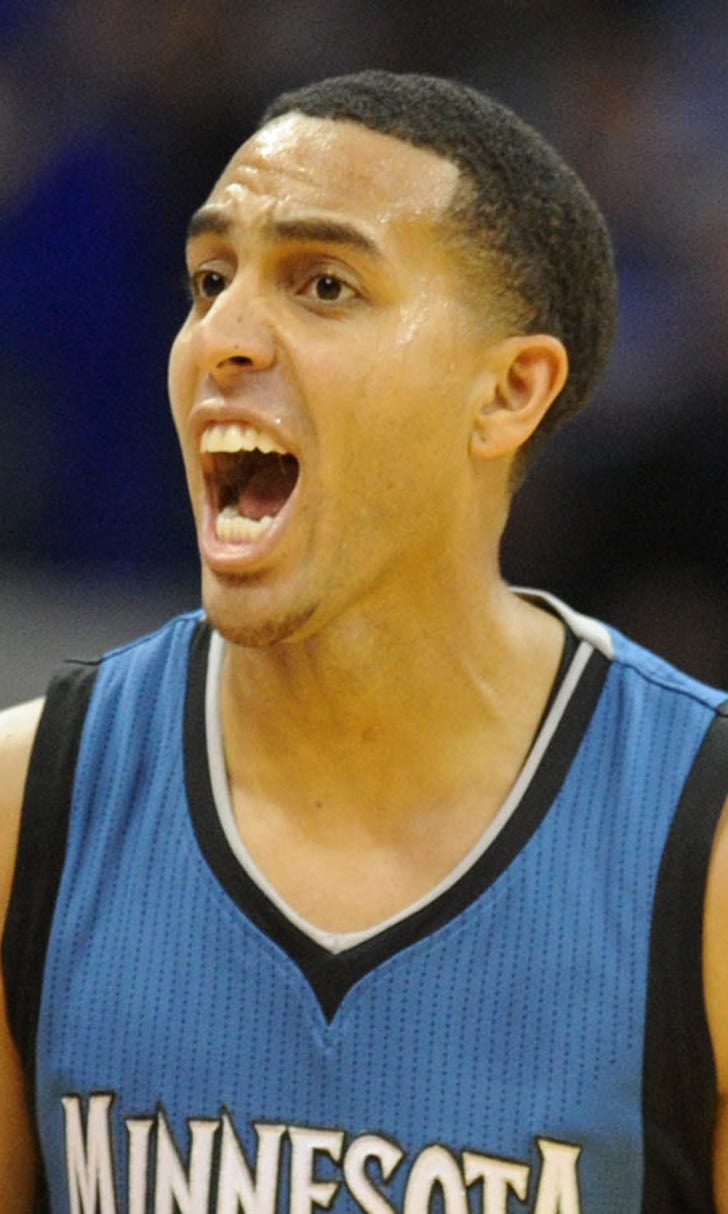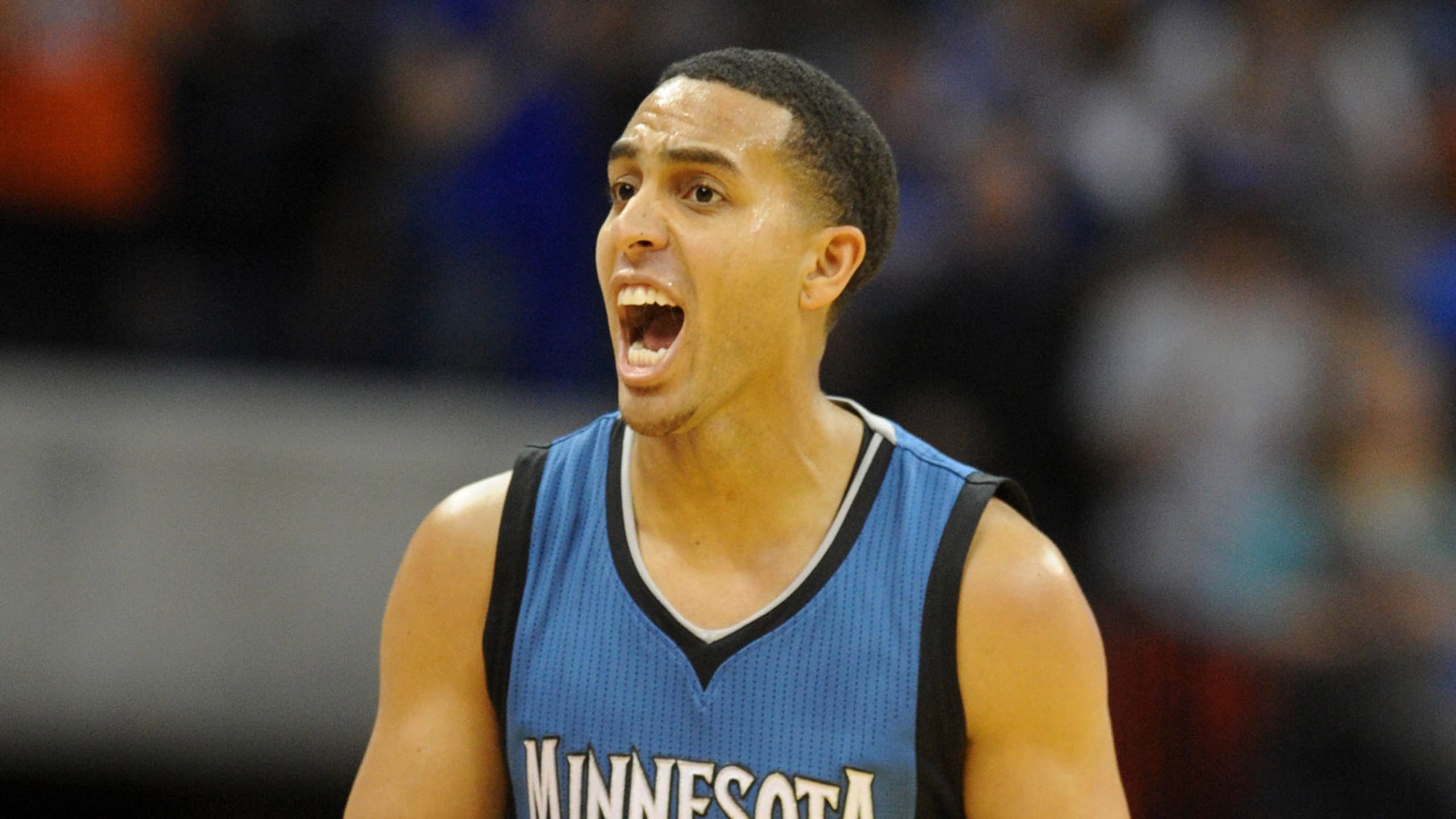 Wolves player profile: Kevin Martin
BY foxsports • October 21, 2014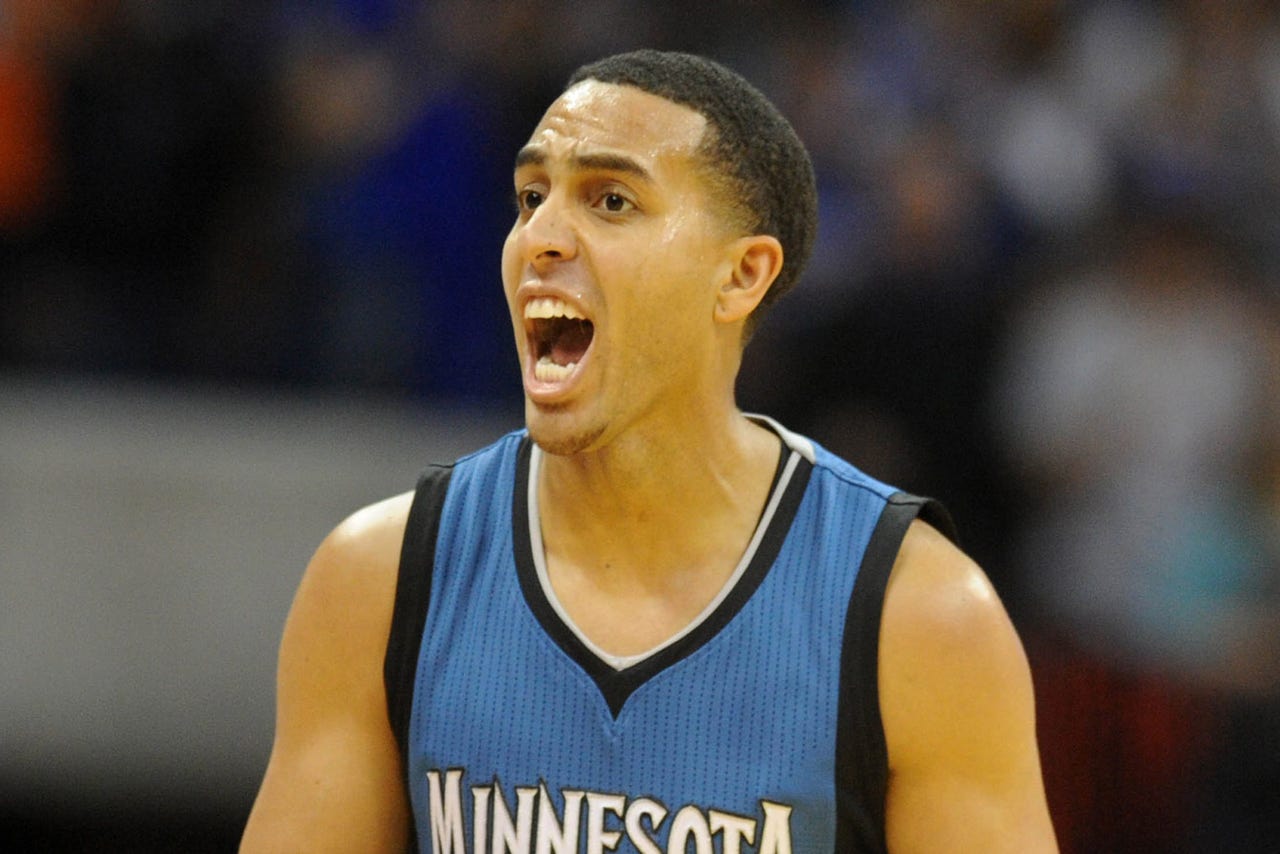 This is the 14th installment in a 16-part series running Tuesdays and Fridays profiling each Minnesota Timberwolves player leading up to the start of the NBA season.
There was a time when Kevin Martin was more than happy to play second fiddle.
In Sacramento, it was easy. He was a rookie, and one on a team full of playoff veterans. In Houston, he had the likes of Kyle Lowry and Luis Scola toward which to delegate. A year in Oklahoma City had him well behind Kevin Durant and Russell Westbrook in the pecking order. Then last year, he worked comfortably along some guy named Kevin Love.
But those other Kevins are no longer his teammates. Instead, a pass-first point guard and a rookie who has yet to play an NBA game will likely be his backcourt companions.
So violin No. 2 is stashed away in its case and shoved in the back of the closet.
2013-14 stats: 19.1 PPG, 43 FG %, 38.7 3-point FG %, 3 RPG, 89.1 FT %, 1.8 APG, 1 SPG during 32 MPG in 68 games
2014-15 salary: $6,792,500
Last year: Kevin Martin was exactly what president of basketball operations -- and now coach -- Flip Saunders wanted when he inked him to a four-year, sign-and-trade deal worth $28 million. He connected from 3-point range with direly needed frequency, he filled up the scoring column, and he got to the free-throw line (and converted; Martin's 2013-14 free-throw clip was the league's fourth best).
But Martin did nothing to acquit his suspect defense. Long and athletic but not known for much else than scoring, he often lost his man, fell victim to the pick-and-roll or just plain didn't attempt to stick with his defensive charge.
That's not what coach Rick Adelman, who was thrilled to be united with one of his favorite shooting guards for a third different team, really asked Martin to do, though. Instead, his primary duties included stretching the floor and capitalizing on the defensive attention drawn by Love.
In these areas, Martin performed admirably. He's the Wolves' top returning scorer, and much of his production came from the two-man game between him and Love.
He'd come off the bench the year before in Oklahoma City after starting for two years in Houston. At every stop, he had someone else to draw defenders and open him up for opportunities.
It allowed Martin to take shortcuts, he said. But that option is no longer available.
This year: Until No. 1 overall draft pick Andrew Wiggins or another Wolves youngster emerges, Martin will be counted upon as Minnesota's top offensive option this season. Ricky Rubio has yet to prove he can be a viable shooter, and Wiggins, Anthony Bennett and Zach LaVine all have dues to pay before they morph into game-changers.
Power forward Thaddeus Young can do some things offensively. But he's no Love, especially when it comes to opening up the floor.
So that leaves Martin to continue knocking down open 3 attempts with that unorthodox shot of his and attack the basket.
In addition to being a point of emphasis, Martin has taken it upon himself to be more of a leader. That means regular sit-downs with Wiggins and LaVine, being more vocal and carrying himself differently than he has in any of his previous 10 NBA seasons.
Quotable: "Sitting here in Year 11, most guys would have liked to have been in the (Love) trade or things like that because you know you only have a good three years left, probably. But I'm excited just sitting here right now. I'm up for the challenge. . . . In the past three or four years, I've been riding these superstars' coattails -- Kevin Love, Kevin Durant, Russell (Westbrook) and, to an extent, I played with Kyle Lowry and Luis Scola. It's been good the last five years. Now you're in this role that you have to be that big brother. You know they're going to be looking up to you. So I can't get away with the stuff I've been getting away with for the last five or six years. It's a new challenge, but I accept it and I'm ready to go." -- Kevin Martin at the Timberwolves' media day
Follow Phil Ervin on Twitter
---
---