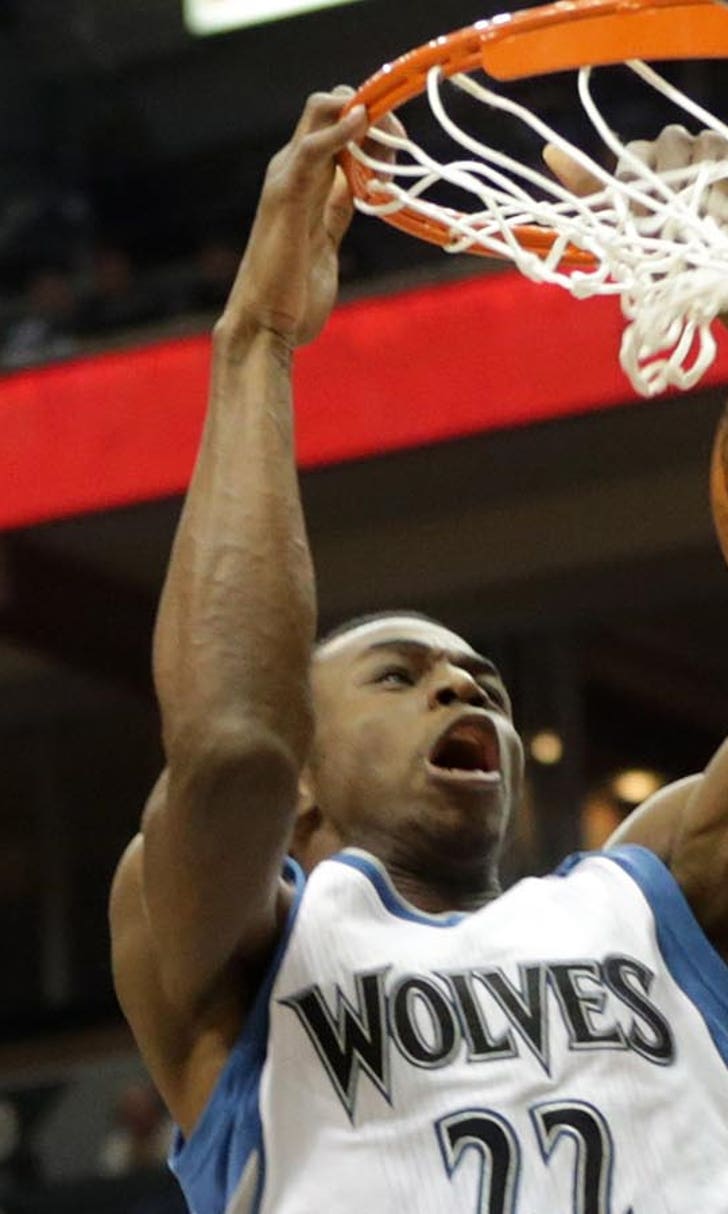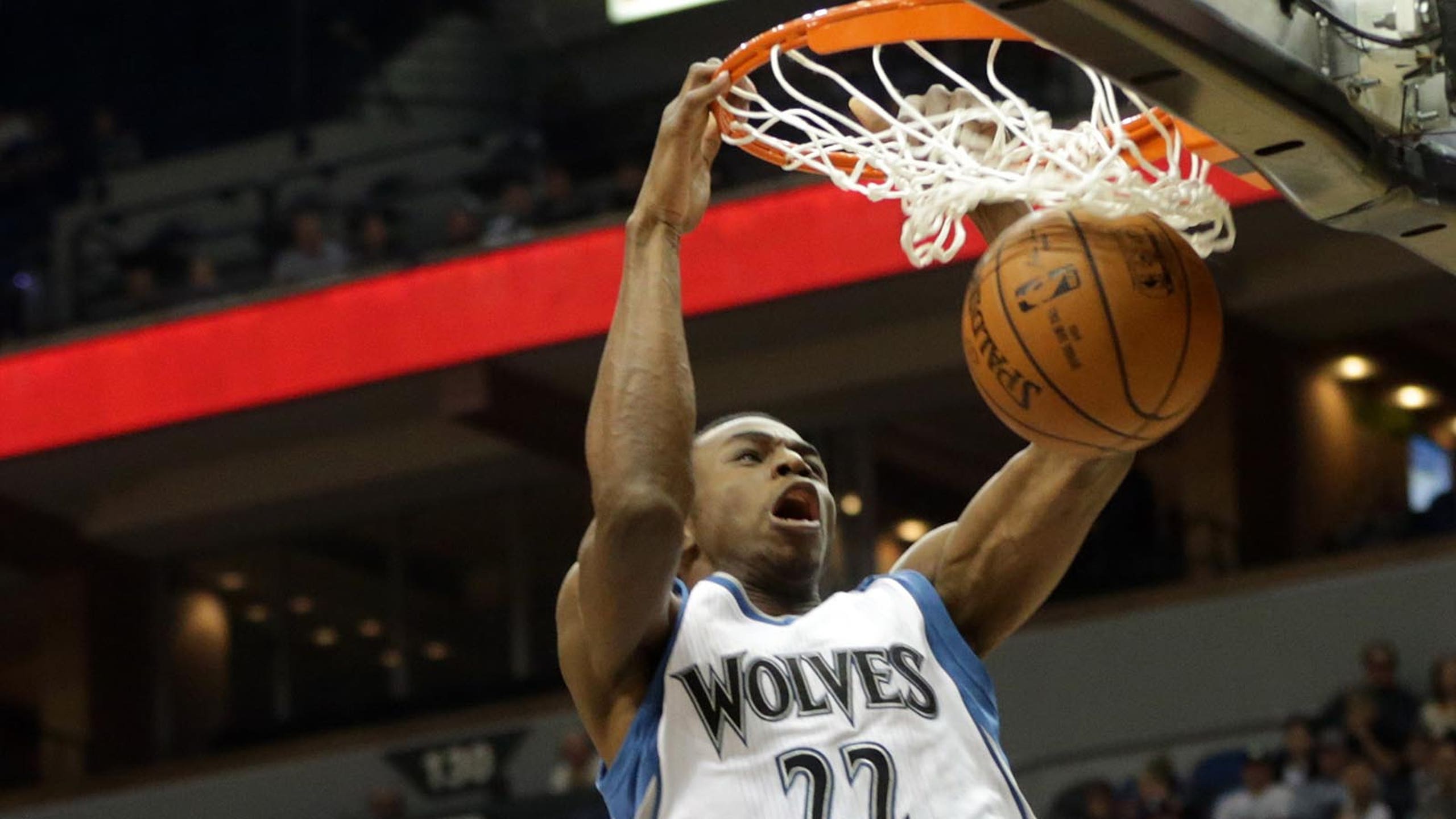 Wolves player profile: Andrew Wiggins
BY foxsports • October 24, 2014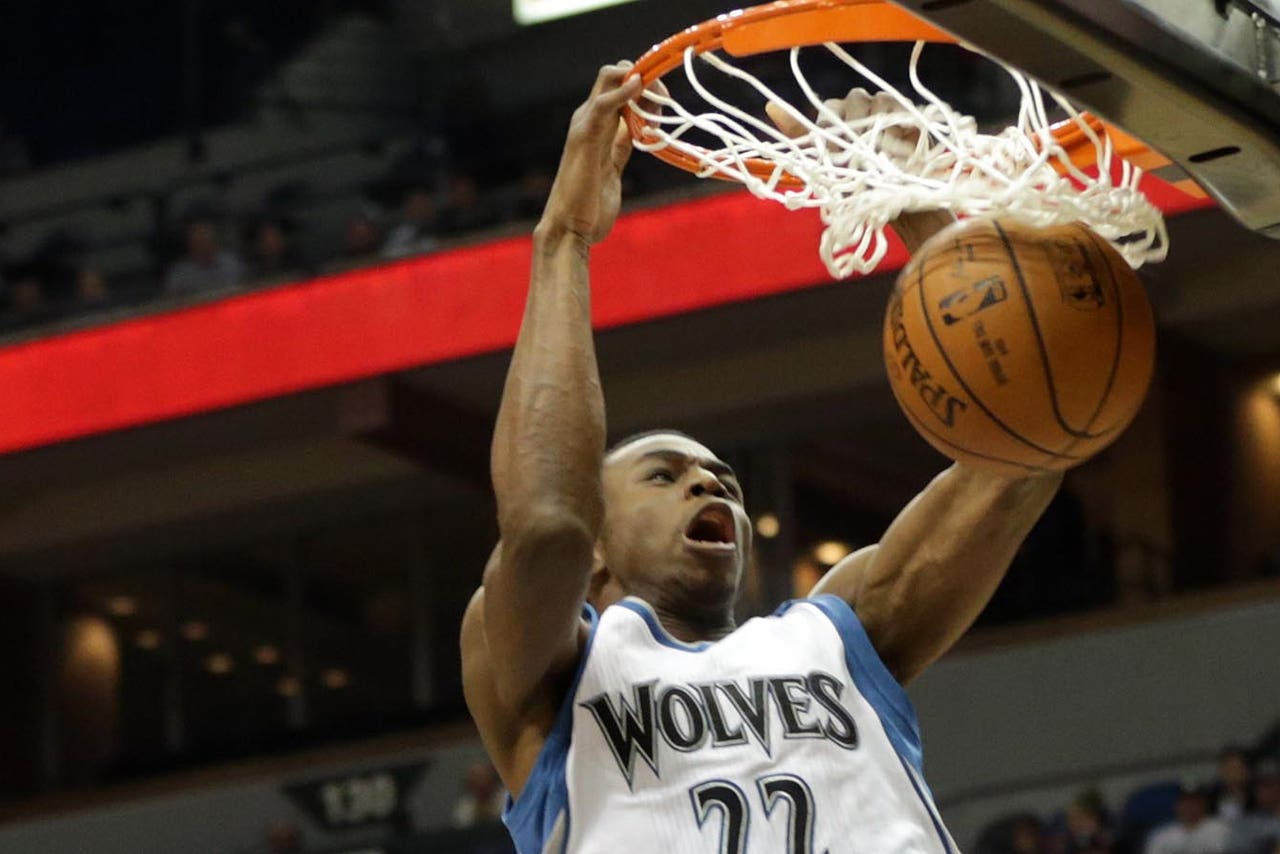 This is the 15th installment in a 16-part series running Tuesdays and Fridays profiling each Minnesota Timberwolves player leading up to the start of the NBA season.
It's hard to single out one moment that clearly defines the wildest summer of Andrew Wiggins' 19 years on planet Earth.
Maybe it was the night of the draft, when he showed up at the Barclays Center in that black-and-white, flower-patterned suit and heard his name called before anyone else's -- the heralding of, perhaps, another NBA superstar. Maybe it was that awkward interview he did with SportsCenter as trade rumors involving him, Kevin Love and LeBron James floated around the basketball landscape. Or maybe it was that toothy, ear-to-ear grin he wore on the stage at the Minnesota State Fair in August, a warm welcome for a kid who finally knows where his professional career will begin.
None of that really matters now, though. The moments to come are what will characterize Wiggins' NBA fate. And if he comes anywhere close to fulfilling expectations, there will be a lot of memorable ones.
2013-14 stats (Kansas): 17.1 PPG, 44.8FG %, 34.1 3-point FG %, 5.9 RPG, 77.5 FT %, 1.5 APG, 1.2 SPG during 32.8 MPG in 35 games
2014-15 salary: $5,510,640
Last year: Long before Adam Silver read aloud his name on draft night, Wiggins was already the top prospect in the land. An illustrious prep and AAU career that began in his home country of Canada and ended in West Virginia led to a No. 1 recruiting ranking and not-so-subtle whispers the next LeBron could be coming up the pipeline.
It was a foregone conclusion Wiggins would spend only one season at Kansas before joining the NBA. During his short stint there, the Jayhawks won their 10th straight regular-season Big 12 title before being upset by Stanford in the NCAA tournament's third round.
Wiggins finished as the top freshman in the Jayhawks' storied history, breaking program rookie records for scoring, points, field-goal attempts, free throws made and free throws attempted. The Associated Press named him a second-team All-American, and the Big 12 honored him as its freshman of the year.
The 44-inch-vertical hops and 7-foot wingspan Wiggins boasts had opposing defenses scratching their heads and NBA scouts salivating. The one knock on him, though, was his aggressiveness -- or lack thereof. Wiggins, they observed, is more apt to fit in than he is to take over.
But that didn't stop lottery-lucky Cleveland from picking him first overall June 26. The club that lost LeBron now would turn to the 19-year-old Wiggins as its next cornerstone.
Or so everyone, including Wiggins, thought the night of the draft.
This year: About two weeks after the draft, James dropped the bombshell that he'd be "coming home," returning to the Cavaliers. Love, meanwhile, had informed the Wolves via his agent he intended to opt out after the 2014-15 season, essentially forcing his way out of the Twin Cities.
Talks between Minnesota's Flip Saunders and David Griffin intensified. Eventually, the sides agreed on a deal that sent Wiggins and Cavaliers teammate Anthony Bennett to Minneapolis, along with Philadelphia's Thaddeus Young, in exchange for Love -- who joins James and point guard Kyrie Irving in a new "Big 3" -- and pieces that went to the 76ers. The deal couldn't be solidified till Aug. 23, though, because Wiggins had already signed with the Cavs.
The waiting period in between was dubious. An ESPN interview weeks before the trade became official saw Wiggins sheepishly tell SportsCenter "I just want to play for a team that wants me."
But when the smoke finally cleared, there was Wiggins, happy to be in a market where he can be a central focus and won't have to wait in the wings behind the game's best player, as he would've in Cleveland. He impressed during summer league (15.5 points, 3.5 rebounds, 1.3 steals and 1.5 Blocks per game) for Cleveland and is in line to start for the Wolves after a strong preseason performance (11.8, 3.8, 1.5, 0.8).
His assertiveness still needs honing. So does his shooting. But the best way to learn in the NBA for a player as gifted as Wiggins is on the job, and he'll get plenty of opportunities this year.
There's a logjam at his small forward position. But the lion's share of the minutes is expected to go to him and Corey Brewer. If Wiggins learns to control the course of games on his lonesome -- all while adapting to no longer being the best player on the floor at any given time, as he's been his entire life -- he could even garner rookie of the year consideration.
Quotable: "The team is full of great players. You can ask any NBA player and they are always going to say they are the best, no matter what their skill set is or how talented they are. Every competitor will say they are the best." -- Wiggins at the Timberwolves' media day
Follow Phil Ervin on Twitter
---
---