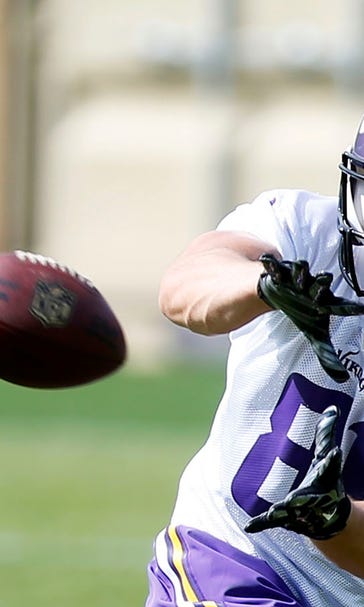 Vikings' Böhringer transitioning from fairytale story to football player
May 17, 2016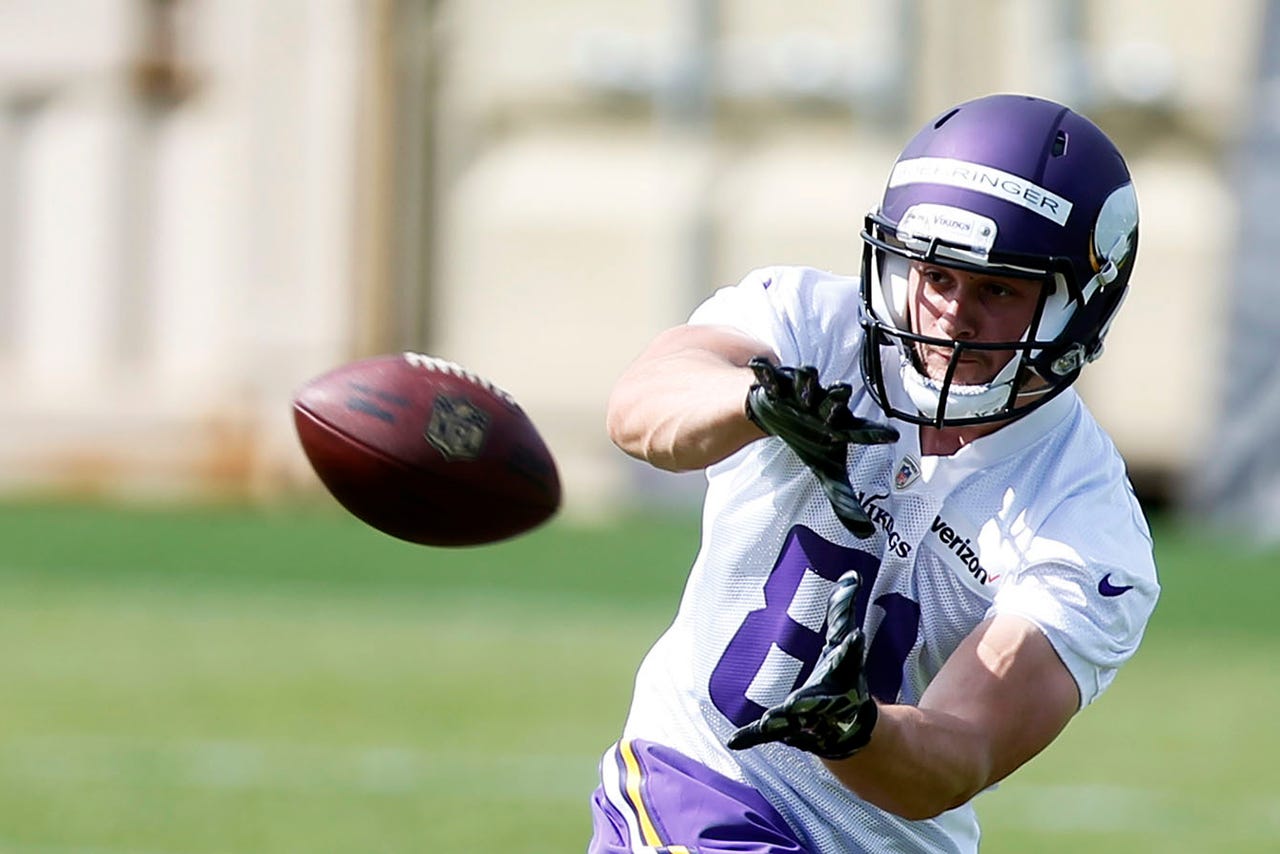 At 6-foot-4, 227 pounds, German receiver Moritz Böhringer's size and athleticism made him a sixth-round pick in the NFL Draft, and for good reason.
A 4.4-second 40-yard dash will do that.
While Böhringer lit up YouTube with his top-end speed and a seriously sure set of hands, he's staring down a new set of challenges now his NFL Draft press tour is over.
"I want to kind of end the story, to be honest with you," Vikings head coach Mike Zimmer said at rookie minicamp. "I want him to be here playing football and not being a celebrity."
Despite his fairytale draft day, Böhringer echoed the sentiment.
"I just have to concentrate on football right now," he said.
But after dominating the German Football League, an organization that is sometimes compared from a competitive standpoint to NCAA Division III, Böhringer has plenty to learn if he wants to crack the Vikings' 53-man roster.
For now, Zimmer said, evaluating exactly what Böhringer can do is the priority.
"Just kind of watch how he learns, watch how he moves," Zimmer said. "From what I saw today, he's a pretty good athlete."
Everything from route-running to the basic structure of an NFL practice is new for Böhringer, but the biggest adjustment, he said, is pretty mundane.
"Meetings," he said. "Long meetings. We never really had meetings in Germany."
Comprised of 16 teams and two divisions, the GFL has spread throughout Germany since its inception in 1979, while his original team, the Schwäbisch Hall Unicorns, got its start in 1983.
Unsurprisingly, football is a more serious business in the U.S., despite the sport's growing profile in Europe.
"It's way more professional here, just because it's not professional in Germany," Böhringer said. "Everybody takes it more serious."
Böhringer is taking the opportunity to learn from his new teammates, citing first-round pick and fellow receiver Laquon Treadwell as a player with plenty to teach.
"He's definitely a guy I want to get close to work together with because I think I can learn from him," Böhringer said.
Despite his unique place in the NFL history books, Böhringer won't go through the transition alone.
Some things, Zimmer said, are universal.
"The biggest thing for all these guys is learning terminology," he said. "That's hard right from the start, but that's not any different from him or anybody else."
Follow Ryan Lund on Twitter
---
---