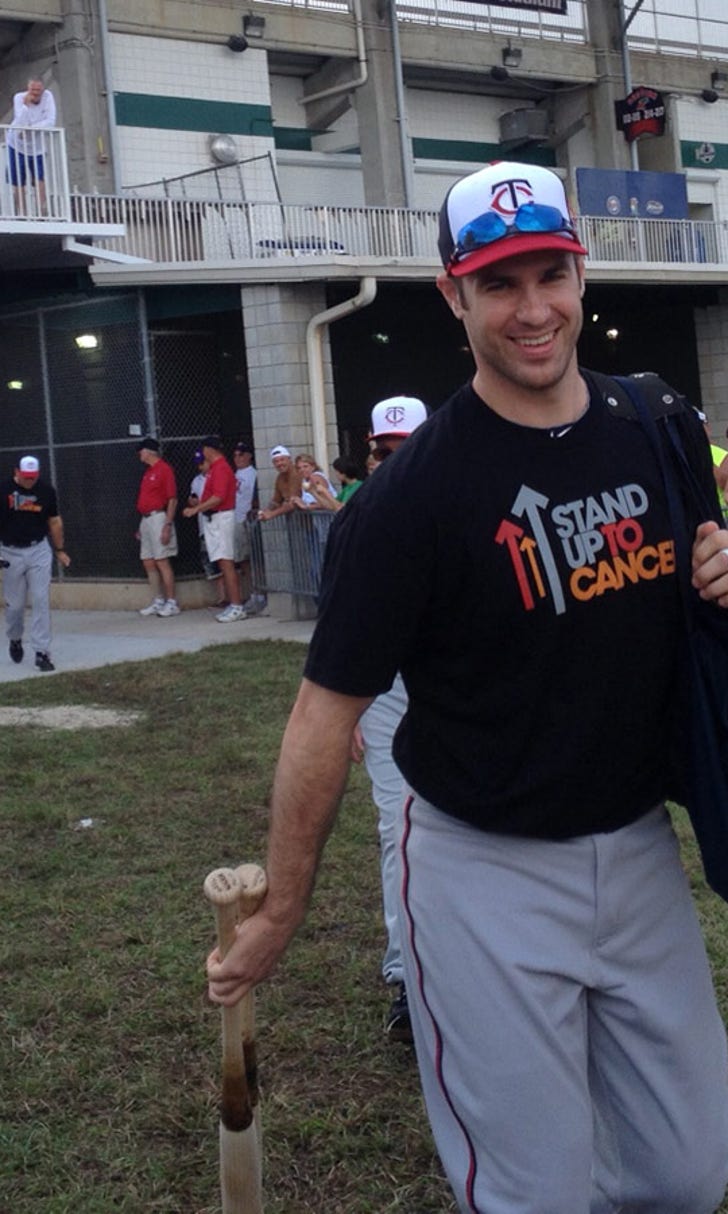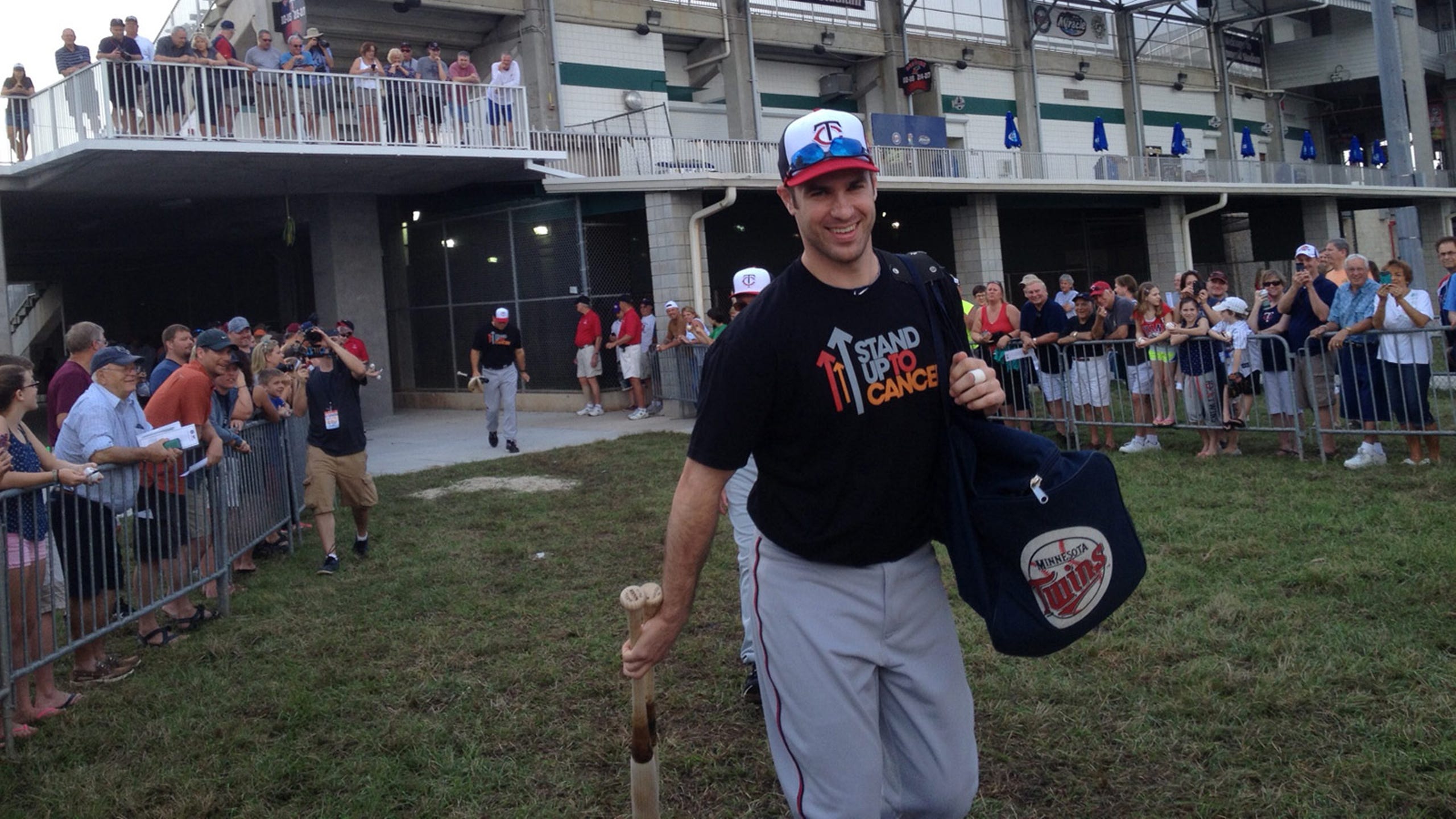 Twins show support of Ryan with 'Stand Up To Cancer' T-shirts
BY foxsports • February 22, 2014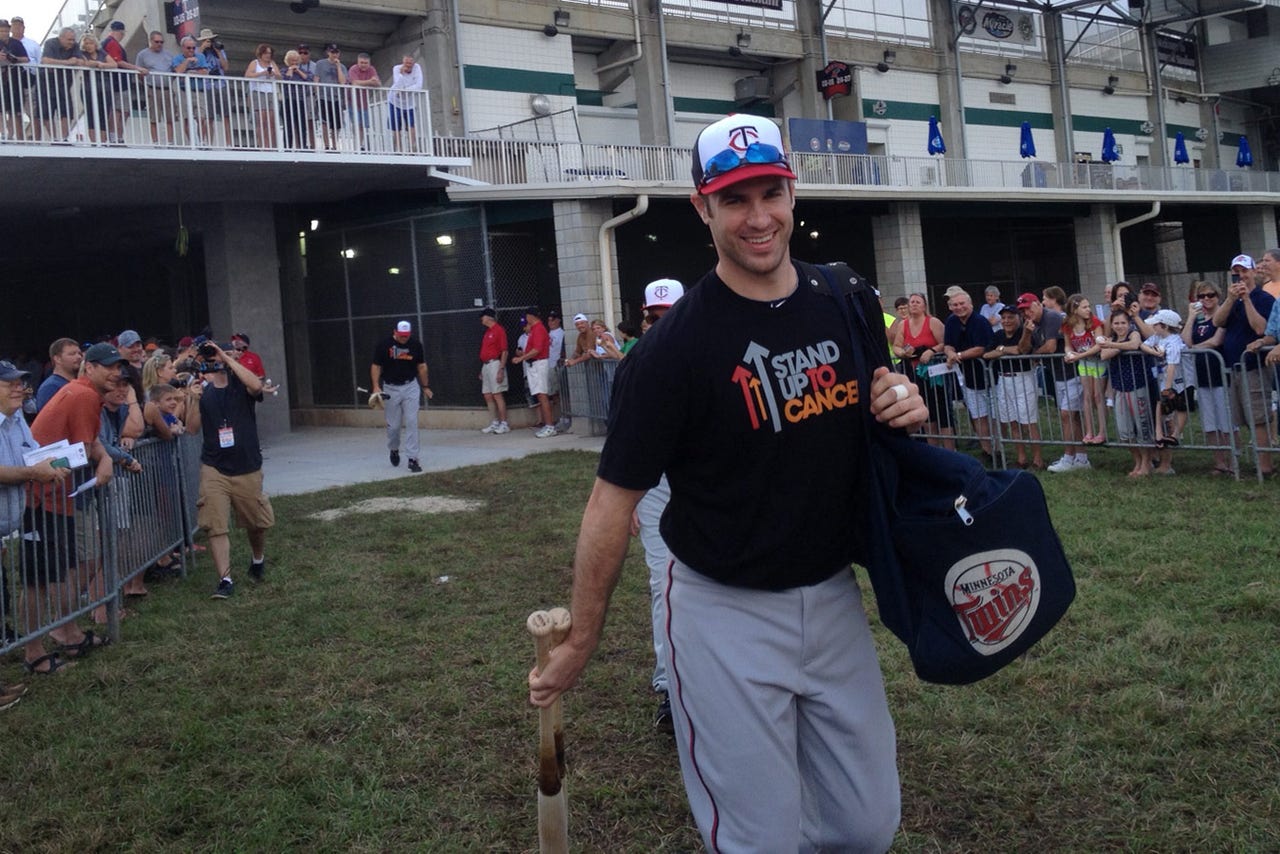 FORT MYERS, Fla. -- Minnesota Twins players, coaches and staff members showed support for general manager Terry Ryan by wearing "Stand Up To Cancer" T-shirts for the team's first full-squad workout on Saturday morning.
Ryan isn't expected to be at the Twins complex in Southwest Florida this spring, according to director of baseball communications Dustin Morse. He's recovering from surgery to remove a cancerous lump from his neck on Feb. 11 in Rochester, Minn.
According to reports, he's making a good recovery.
Morse was able to get the T-shirts sent to Fort Myers. He said a group photo would be taken and sent to Ryan.
"Terry is just a real person and not just some boss who walks around with his head tilted up high," reliever Jared Burton said. "That's the thing about this whole organization. There's no fake image. It's real people who really care about one another. This has been more of a family than anything I've been involved with in sports."
Teammate Anthony Swarzak echoed those thoughts. He said he thinks Ryan is an excellent general manager and "I'm sure everybody in this room will agree with that.
"There's no egos here," Swarzak said. "When they draft a guy, he's always a real good person and I think that's a testament to the kind of player they want to draft."
Swarzak added he thinks Ryan would downplay his illness and want everybody to focus on doing their jobs but that he would have a smile seeing everyone wearing the T-shirts.
"You hate to see that happen to anyone," Swarzak said.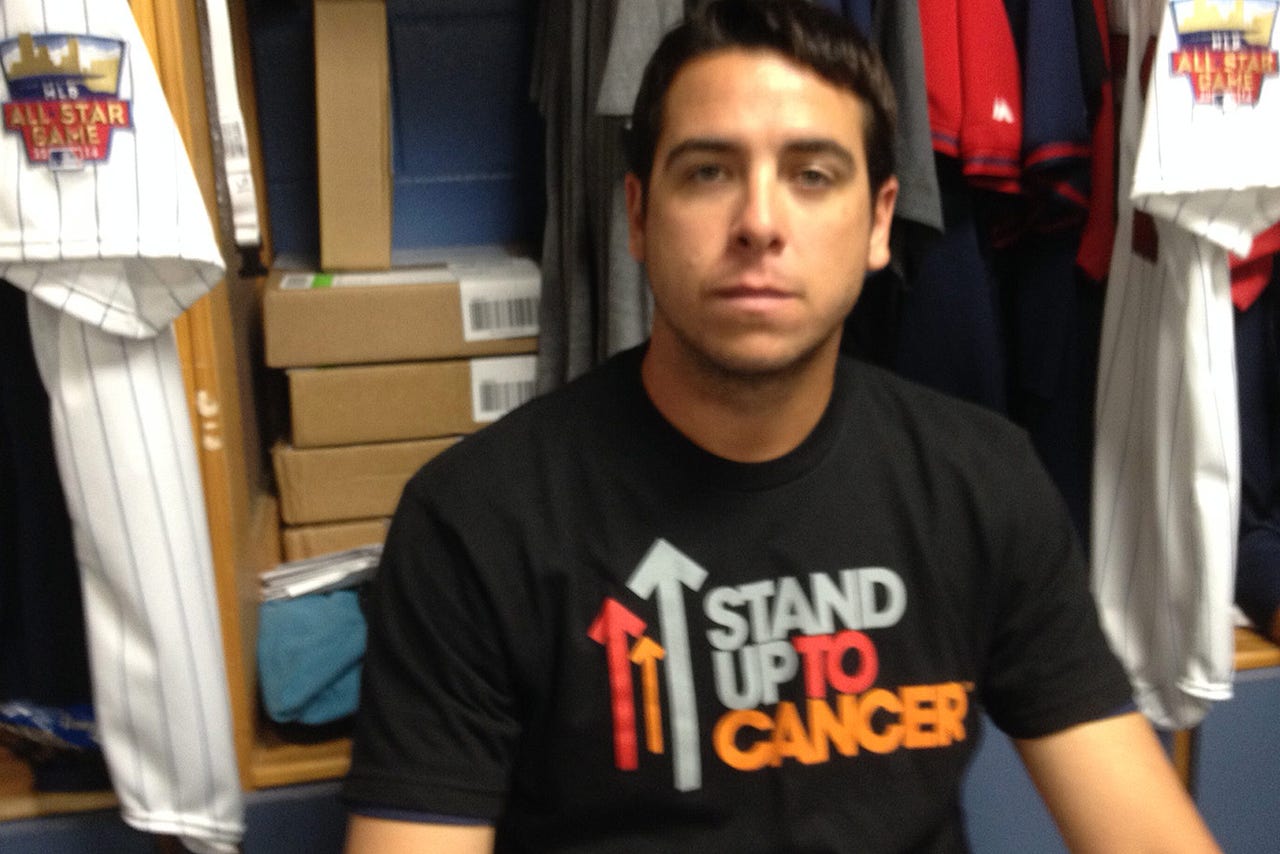 Twins pitcher Anthony Swarzak displays his "Standup To Cancer" T-shirt, worn to support general manager Terry Ryan during his ongoing battle with the disease.  
Twins players Trevor Plouffe (mother, aunt), Mike Pelfrey (grandfather, mother, maternal grandfather), Swarzak (grandmother) and Ryan Pressley (father) have had family members affected by cancer. Pressley lost his father, Tom, in the offseason.
"It was pretty rough," Pressley said. "They found out about two years ago and that was about how long he had. He was fine, then it all happened in one month. He didn't look OK and I looked at his shirt and it was covered in blood. He said, 'Just get me another shirt' and 'Get me in my truck.' He was a tough country boy.
"Then he woke up and one eye was going this way and one was going that way. I guess he had had a stroke. The cancer spread from his kidneys to his groin to his spine.
"You never want to see anyone go through this. It's a pretty crappy situation. I'm just glad (Ryan is) doing well and is expected to pull through just fine. Thank God for that."
---
---