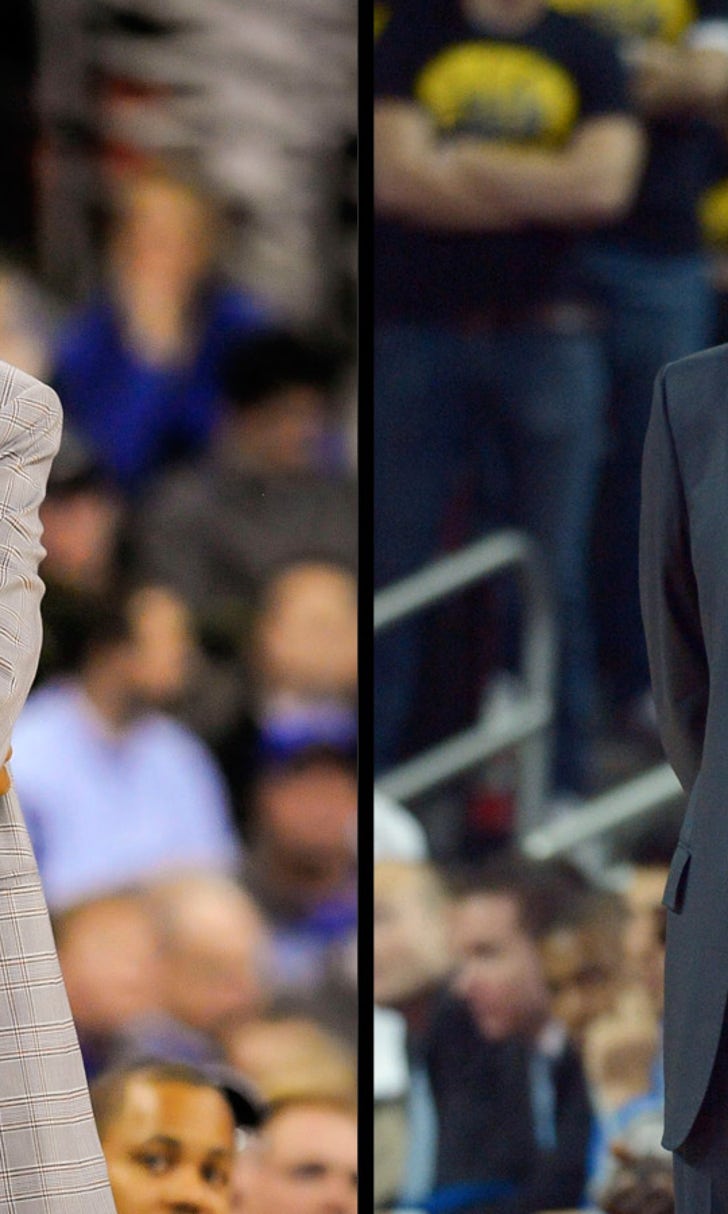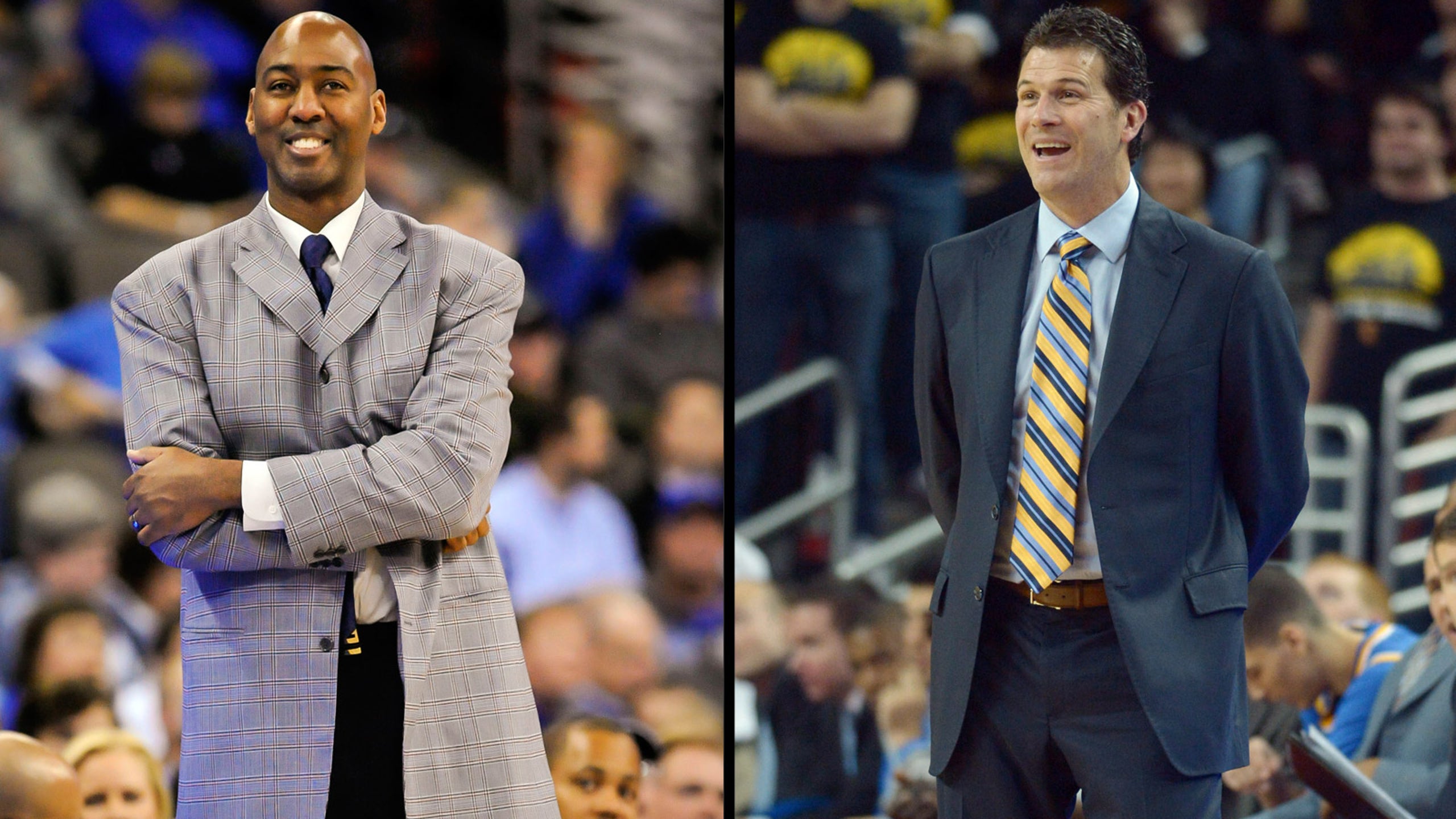 Tulsa's Danny Manning, UCLA's Steve Alford cut from the same cloth
BY foxsports • March 21, 2014
SAN DIEGO -- Danny Manning has been called many things -- a miracle, a savior, even a bust and a has-been. 
These days he's called "Coach" at Tulsa. And Friday night, he will face another coach that has shared a few of those names in UCLA head coach Steve Alford.
A year after Alford and legendary head coach Bob Knight brought back an NCAA Championship to Indiana, Manning led another storied program with another storied head coach to one as well.
The 1988 Kansas team is still famously referred to as "Danny and the Miracles." Under the direction of Larry Brown, Manning led an 11-loss Jayhawks team -- the most losses ever for a national champion -- to an upset over Big Eight rival Oklahoma at Kansas City's Kemper Arena.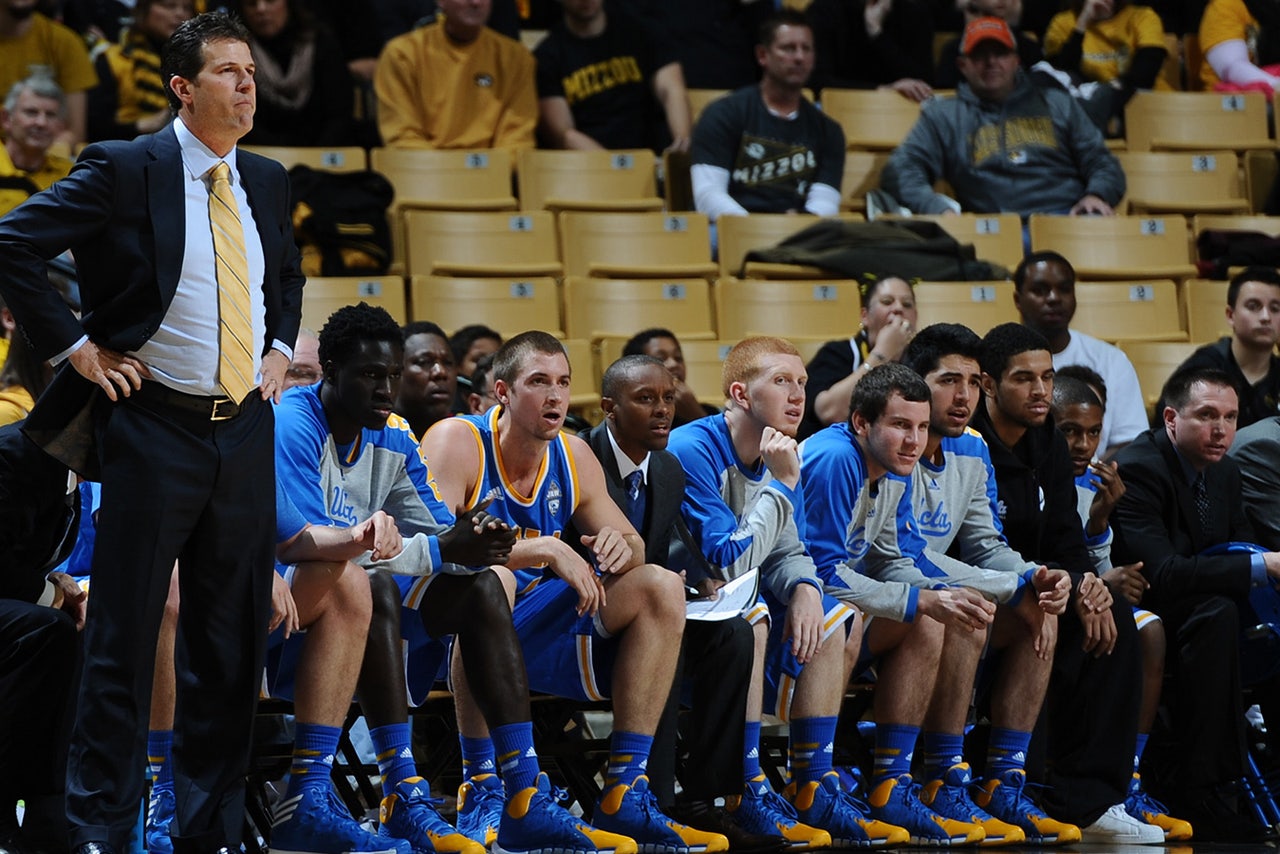 Tulsa-UCLA preview: 3 things to watch
That was also the same year Manning and Alford met at the U.S. Olympic Trials. The paths that each coach has traveled have been remarkably similar.
"Steve was a great competitor, great shooter," Manning said. "He's worked hard and had great command of his team and great understanding of the game as a player."
"Danny, great player, great coach and even better person," Alford said. "He was a great player but when you talk to people, you find out how great of a person he is and how great of a man he is."
Manning was once the face of the Clippers franchise. He was chosen first overall in the 1988 NBA Draft and while he did spend 15 years in the league -- the longest tenure of any active Division I head coach -- they were not all filled with illustrious tales of All-Star games and playoff runs. 
His knees gave out from under him and he was labeled a bust. Manning did go on to have one All-Star season, but he never quite lived up to the expectations the Clippers had for him.
However, his experiences make him relatable as a coach.
"There is not one guy on a team, any team that I can't relate to," Manning said. "I'€™ve been a starter, I've been a sixth man, I've been a role player, I've been an injured guy, I've been a guy just on the roster -- I might not know how each player feels but I've got a pretty good idea."
Manning left the NBA to make a new name for himself where his name became well known in the first place. In 2003, he took a job with new Kansas head coach Bill Self as the director of student-athlete development and team manager. In a decidedly unglamorous position, Manning was on Self's bench for nine seasons and saw three Final Fours, two trips to the title game and one national championship win.
"They have done nothing but win," Alford said. "From league championships to the NCAA Tournament, they won an NCAA Tournament. He's been a part of an NCAA Tournament as a player, as an assistant and now in two short years at Tulsa (as a head coach)."
The one thing that hasn't changed in the history of their 26-year friendship is the respect they have for one another as players and now as coaches.
"He's a first-class man," Alford said. "Tulsa is a good basketball school with a lot of tradition and it's not surprising they went after Danny. I think it's a tremendous marriage."
---
---