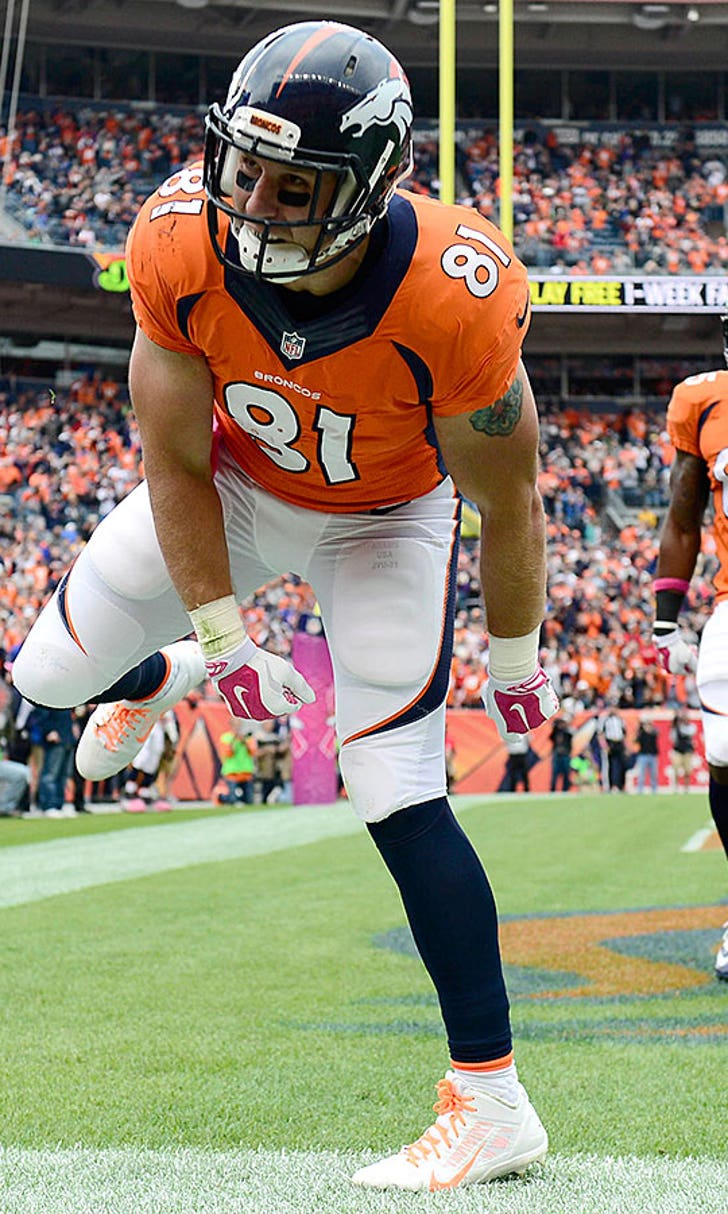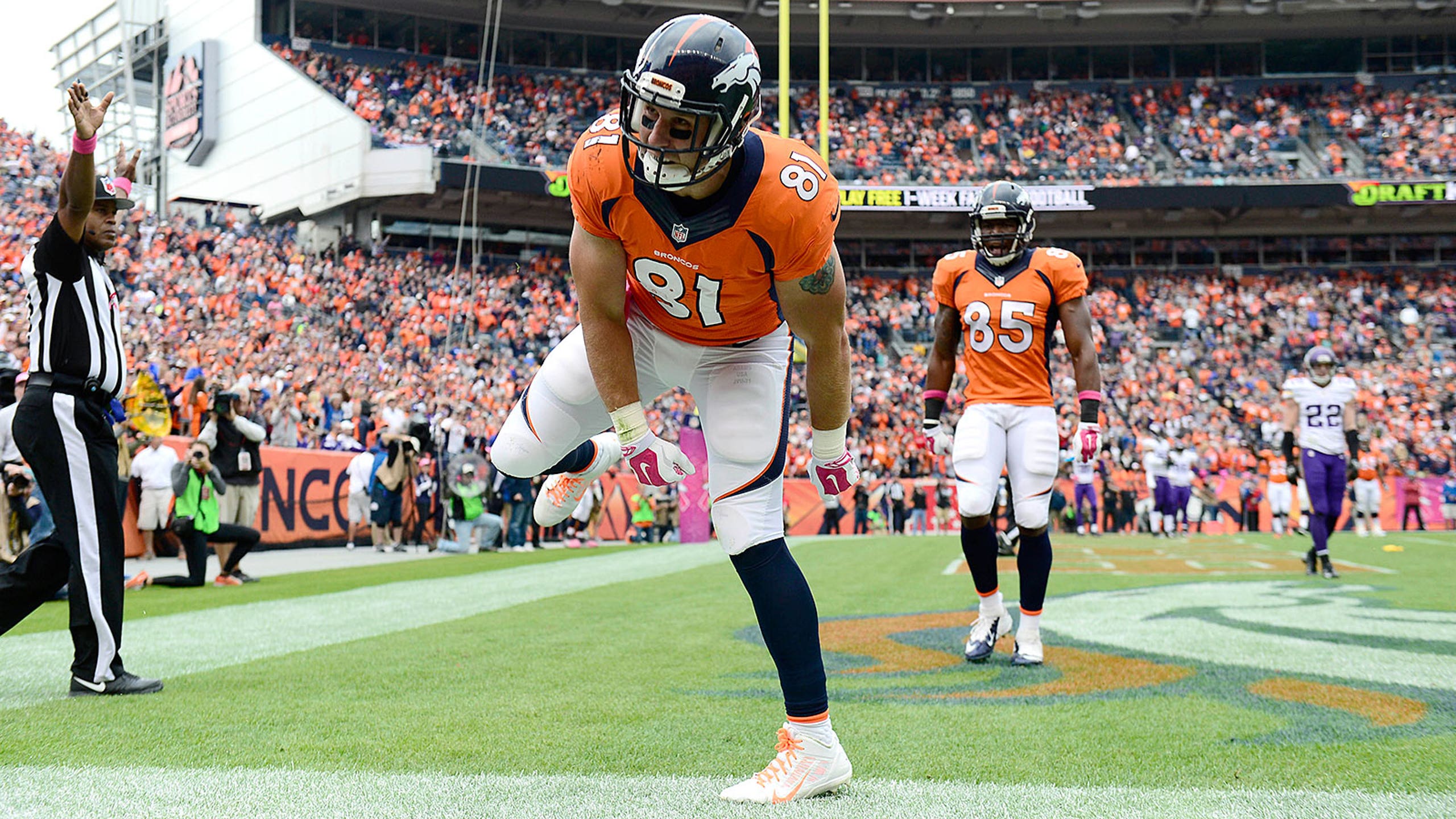 Top week 5 fantasy football matchups, Daniels vs. Raiders
BY John Halpin • October 8, 2015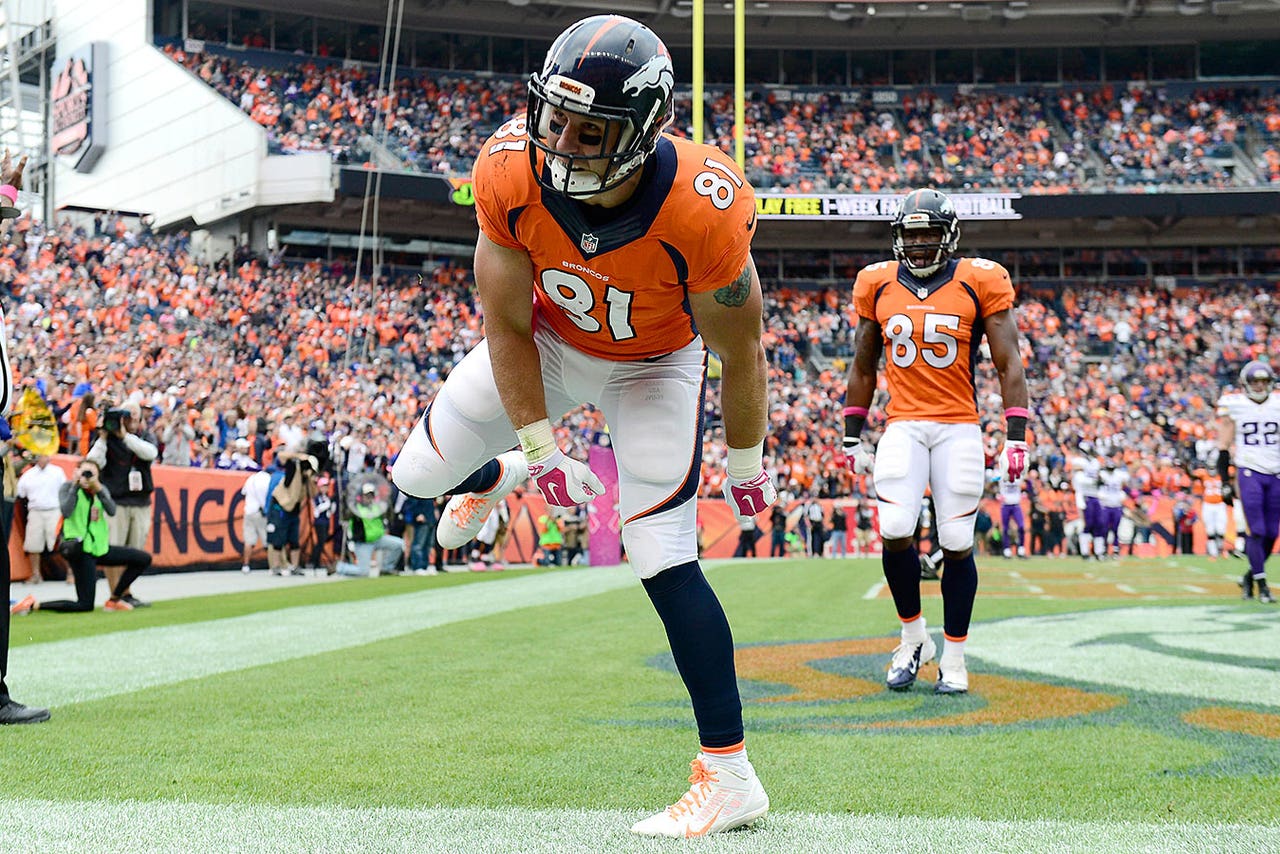 Through four weeks, our Position vs. Fantasy Defensive Points Allowed tool is solidifying as a tool to help you find good matchups. It'll keep getting stronger as the weeks go by, and we'll have less reason to say things like, "But they played against Rob Gronkowski last week - of course their numbers versus tight ends are horrible!"
As always, please remember that the players listed are mostly meant to be borderline guys, who need reasons for you to play or bench them. You won't see recommendations to start Julio Jones and Jamaal Charles, because you should always start Jones and Charles. Make sense? Good.
Note: The fantasy points per game (FPPG) referenced below are from FOXSports.com standard leagues.
Week 5 byes: Panthers, Vikings, Jets, Dolphins
Thursday game: Colts at Texans
Quarterbacks
Stay away: Matthew Stafford, Lions (vs. Cardinals)
Maybe you're not starting Matthew Stafford because he's the 23rd-ranked fantasy QB and on an 0-4 team. But he's Matthew Stafford, you know? Former No. 1 pick, throws to Megatron, had 5,000 passing yards a few years back. Unfortunately, Stafford's chances to rebound are hindered by a matchup with the Cardinals, who rank fifth with 13 FPPG allowed to opposing quarterbacks. No, thanks.
Also:
Want someone a bit less obvious? David Carr has been really good, throwing seven touchdowns and averaging 287 passing yards in his three full games. Carr has a home game against the sack-happy Broncos, who have allowed a miniscule 7.4 FPPG against opposing quarterbacks, and have picked off six passes while giving up just a pair of TDs through the air. Carr is QB15 in my Week 5 rankings, and that might be generous.
Play, play, play: Brandon Weeden, Cowboys (vs. Patriots)
Raise your hand if you think the Patriots will rout the Cowboys. If so, how about picking up Garbage Time Weeden, who could spend the entire second half throwing against a Pats' D that ranks 30th with 20.1 FPPG allowed to opposing quarterbacks? The Pats have been QB-friendly because they've gotten big leads in all their games, and there's not much reason to believe this Sunday will be different.
Also:
Jay Cutler might get Alshon Jeffery back, and has a matchup with a Chiefs' defense that has allowed 23.4 FPPG to opposing quarterbacks, along with 1,182 passing yards and 11 passing TDs (yes, we know five of those were from Aaron Rodgers). Cutler might be a maddening passer in real life, but he can put up numbers.
Sandwiched in between the Pats and Chiefs in our rankings are the Saints, who are giving up 22.1 FPPG. Sam Bradford threw for 270 yards in Week 4, and could fill the stat sheet again.
Running backs
Stay away: Melvin Gordon, Chargers (vs. Steelers)
The Steelers rank a solid fourth with 12.3 FPPG allowed to opposing running backs, and haven't allowed a TD yet on the ground. Gordon has plenty of talent, and fantasy owners keep thinking a breakout is just around the corner. However, this matchup and his suspect/injured offensive line make us think it won't happen this week. Gordon is my RB28.
Also:
Think you can figure out how the Titans will deploy their runners this week? That seems like a daunting task, especially against the Bills (15.3 FPPG allowed to opposing RBs). Hold off on that Antonio Andrews experiment for one more game.
Play, play, play: T.J. Yeldon, Jaguars (at Buccaneers)
Yeldon is third in the NFL with 70 carries, and projects to have plenty of opportunity to succeed moving forward. This week, he'll face a Bucs' defense that ranks 25th with 20.9 FPPG allowed to opposing backs. Yeldon is a top-15 back for Week 5.
Also:
Can we trust the Redskins' backs? Maybe. Head coach Jay Gruden said after Week 3 that he wanted Alfred Morris to be his "lead dog," and came through by getting Morris 17 carries for 62 yards against the Eagles. Not the greatest day, but he was busy. Expect Morris' production to improve against a Falcons' defense that ranks last with 28.6 FPPG allowed to opposing RBs.
The Giants have a friendly matchup with the 49ers, who have allowed 22.8 FPPG to opposing running backs. But since the Giants split their backfield snaps three ways last week, aren't they risky? Yep, but I have Rashad Jennings at RB32 and Andre Williams at RB34 this week. I also have a hunch about Williams, if that means anything.
Wide receivers
Stay away: Golden Tate, Lions (vs. Cardinals)
Tate has been close to worthless in fantasy terms, with 18 receptions for 190 yards in four games. His matchup this week isn't awful against the Cardinals, who rank T-11 with 19.8 FPPG allowed to wideouts, but it's subpar. Add that to Tate getting 11 targets over the last two weeks to Calvin Johnson's 24, and there's not a good reason to start him.
Also:
You want to try Martavis Bryant in his first game back? With Michael Vick throwing, and against a Charger D that ranks third with 14.6 FPPG allowed to opposing wide receivers? Nah.
Play, play, play: Terrance Williams, Cowboys (vs. Patriots)
See: Weeden, Brandon. The Pats rank 29th with 29.5 FPPG allowed to opposing wide receivers mainly because their victims throw a lot when they're behind (and because their secondary isn't that great). Williams caught just three of his 10 targets last week, but should be Weeden's top garbage time option whenever he's not dinking and dunking to Jason Witten and Cole Beasley.
Also:
Even if Alshon Jeffery returns from his hamstring injury, teammate Eddie Royal is in play against a Chiefs' defense that ranks last with an absurdly awful 40.3 FPPG allowed to opposing wideouts. That's 7.5 FPPG more than the 31st-ranked Ravens (!!!). Royal caught seven passes for 54 yards and a TD in Week 4.
(Again: We know the Packers racked up a lot of those points against the Chiefs. But the Broncos and Bengals lit them up as well, and the Texans had two WRs with 98-plus yards.)
Tight end
Stay away: Gary Barnidge, Browns (at Ravens)
Barnidge has been solid, catching 12 passes for 180 yards and two scores in his last two games. If you need a bye-week replacement for Greg Olsen, Jordan Cameron or (gulp) Kyle Rudolph, just know that Barnidge is in a tough spot versus a Ravens' defense that has allowed the ridiculously low totals of eight receptions for 31 yards against tight ends over four games. The Raiders seem to allow more than that on every drive.
Play, play, play: Owen Daniels, Broncos (at Raiders)
Speaking of the Raiders, they've given up an average of eight catches, 97 yards and 1.5 TDs per game to opposing tight ends, and they haven't even faced Gronk. I'd start ME against them at tight end, and I'm 5'6", 165.
Daniels has just 12 catches for 61 yards this season, but he's scored twice, and has been targeted 14 times in his last two games. He's still available in 34.2 percent of FOXSports.com leagues, if you'd like to try to grab him.
---
---