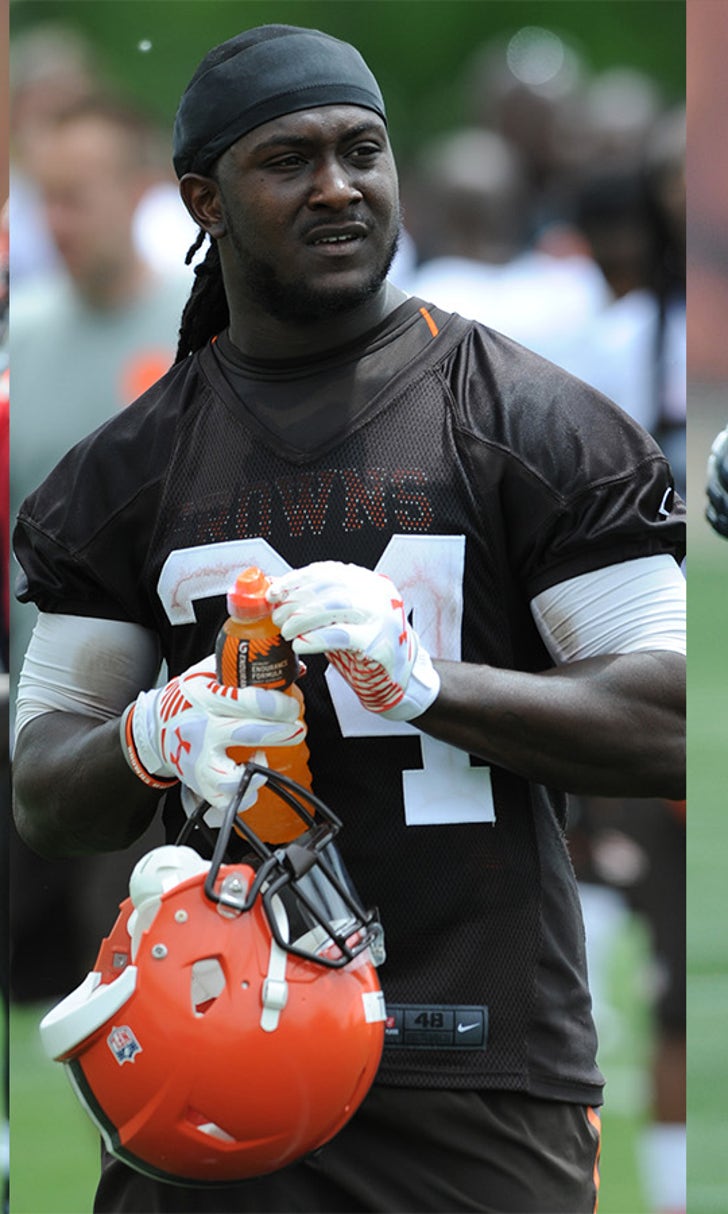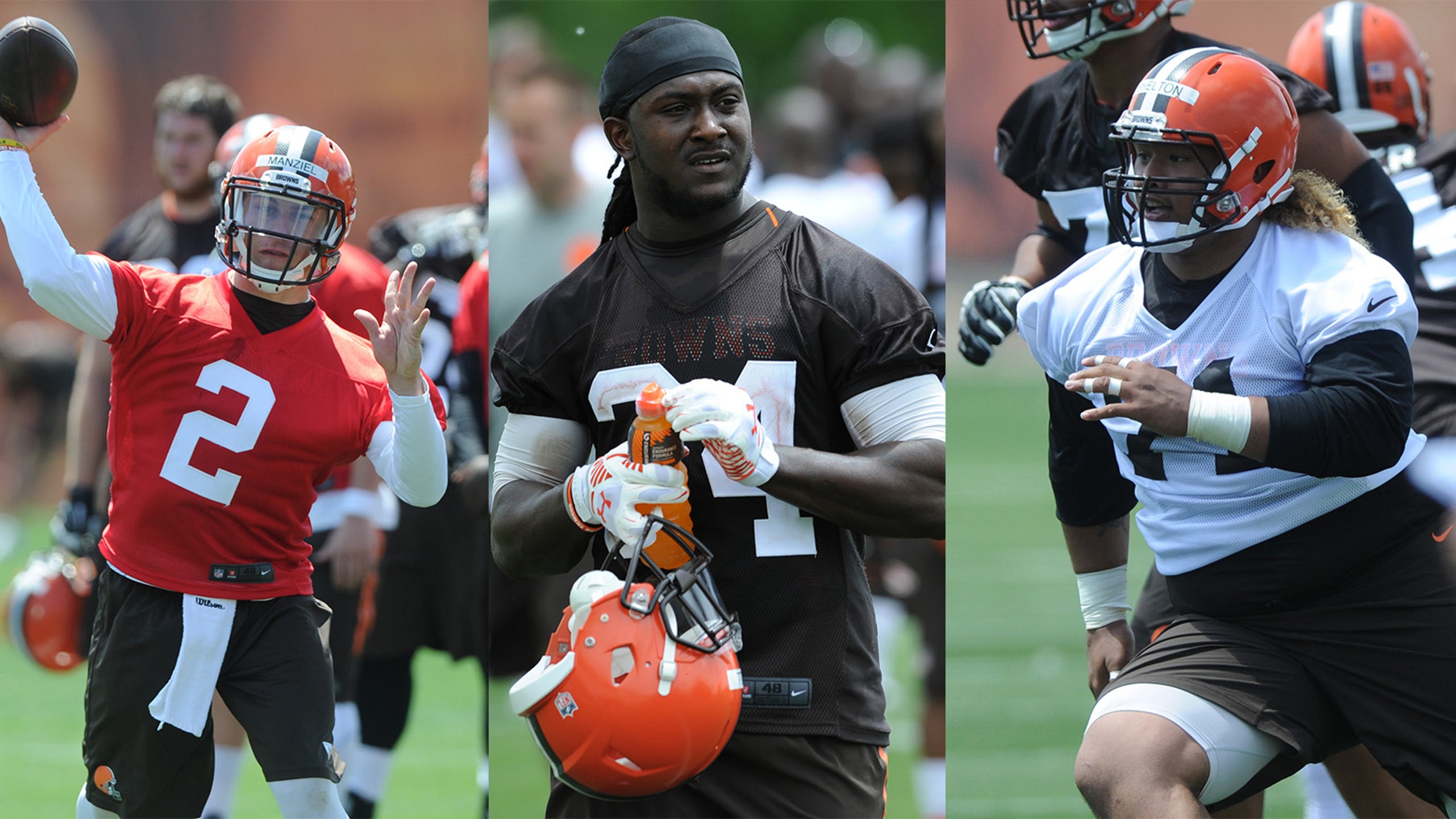 Three storylines to watch in Browns first preseason game
BY foxsports • August 13, 2015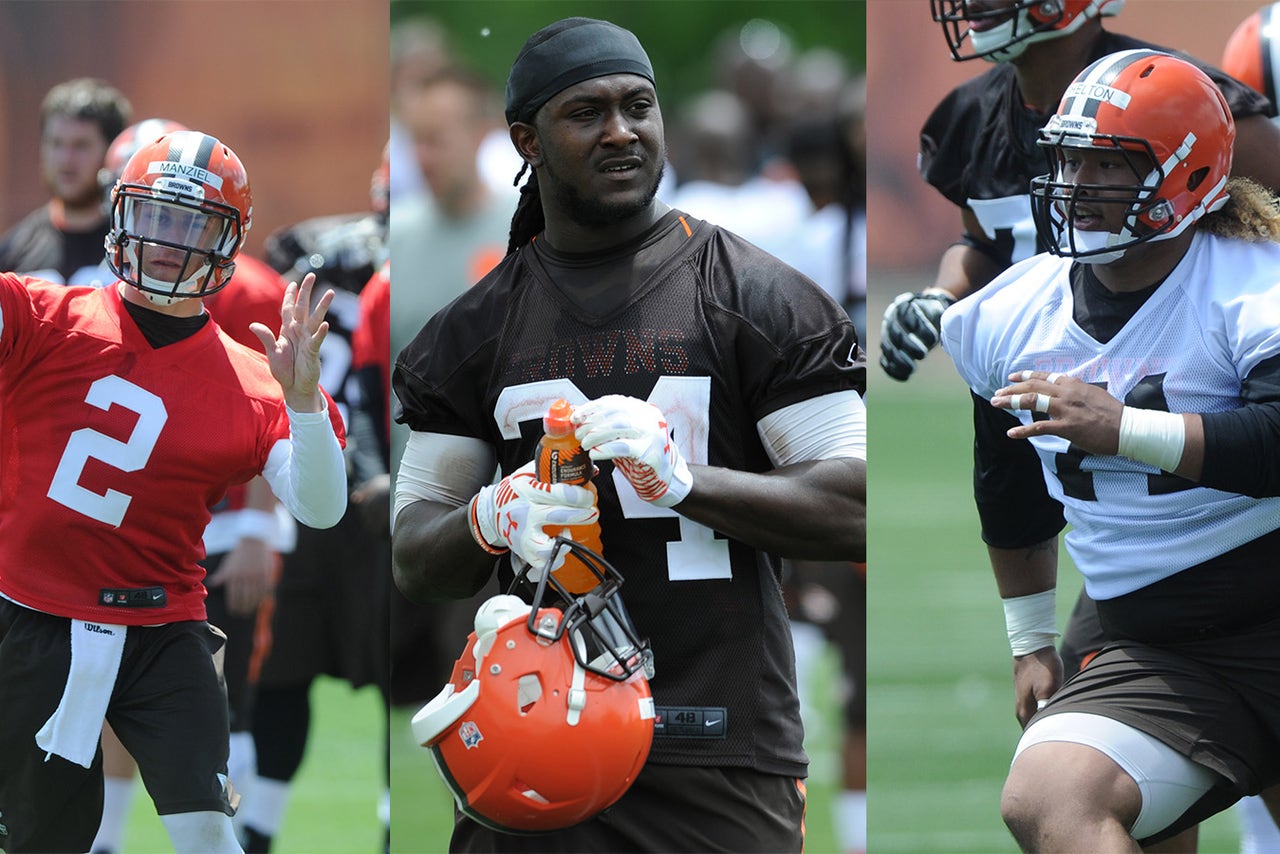 Three storylines to watch in the Browns first preseason game Thursday night against the Washington Redskins:
1. Can Johnny Manziel show some improvement in year two?
Last season, Johnny Manziel was a trainwreck with the Cleveland Browns from start to finish in his rookie season. After the Browns traded up to draft him, Manziel didn't stop partying over the summer, and came into training camp ill-prepared. After taking over from Brian Hoyer in Week 15, Manziel looked awful throwing for just 80 yards and 2 interceptions in his debut.
Things have been a little quieter concerning Manziel during Browns training camp this year. He's kept his name out of the news, and, according to head coach Mike Pettine, Manziel's actual been showing some improvement. In the Browns scrimmage at Ohio Stadium in Columbus, Manziel threw for two touchdowns. Now a real test comes vs. the Washington Redskins.
Practice is one thing, but showing improvement in game action is another. Thursday night, in the Browns first preseason game, is Manziel's first chance to really start changing the narrative. Many have already labeled him as a bust, a college kid who'll never make it in the NFL. Manziel might only play a quarter of Thursday night's game against second stringers, but if he looks relatively good, his future can get just a little brighter.
Manziel won't win the starting job in one night, but he can make it more of a quarterback competition in Berea, if he can show how far he's come since his painful performance almost a full calendar year ago.
2. Who, if anyone, will step up at the running back position? 
After Terrance West and Isaiah Crowell took over for Ben Tate midway through last season, the Browns two-headed running back tandem -€" joined this season by 2015 fourth-round pick Duke Johnson - was supposed to give the Browns a fearsome tandem at running back.
But two weeks into training camp, this has been far from the case. Johnson went down with a hamstring injury early on in camp, and has been sidelined ever since.
As for West and Crowell?
"Nobody wants the role," running backs coach Wilbert Montgomery told reporters Sunday. According to reports, West showed up to camp out of shape and has had issues with immaturity over the past year.
None of the running backs have proved anything yet, Thursday night's game against the Redskins is their first opportunity to prove which one belongs in the starting role. The Browns need to see some fight, some heart and hunger for the job out of these guys, otherwise it's the next guy up. Montgomery wants someone to take the bell cow role, and nobody has yet. Thursday night is their chance to start doing it.
3. How will this year's first round picks look in their first taste of game action?
While last year the Browns first round picks were making headlines off the field, this year, they're making them on the field. Shelton's been an absolute force along the Browns defensive line so far, giving center Alex Mack all he can handle, while Cameron Erving has been getting time with the second team at guard.
But playing in practice is nothing compared to the speed of an actual game, even if it's preseason. Last season, Manziel and Gilbert didn't perform and it was all downhill from there. If Shelton and Erving can perform well, they'll make a case for themselves as starters.
And facing an offensive line that gave up 58 sacks last season, second in the NFL, Shelton will have a chance to wreak havoc on Washington's offensive line. Against the Redskins, Shelton will really be able to make his presence felt and prove Browns general manager Ray Farmer made the right decision to take him in the draft.
Similarly, if Erving can hold up at guard, he'll stop all the naysayers saying the Browns should have taken a wide receiver in the first round. 
---
---