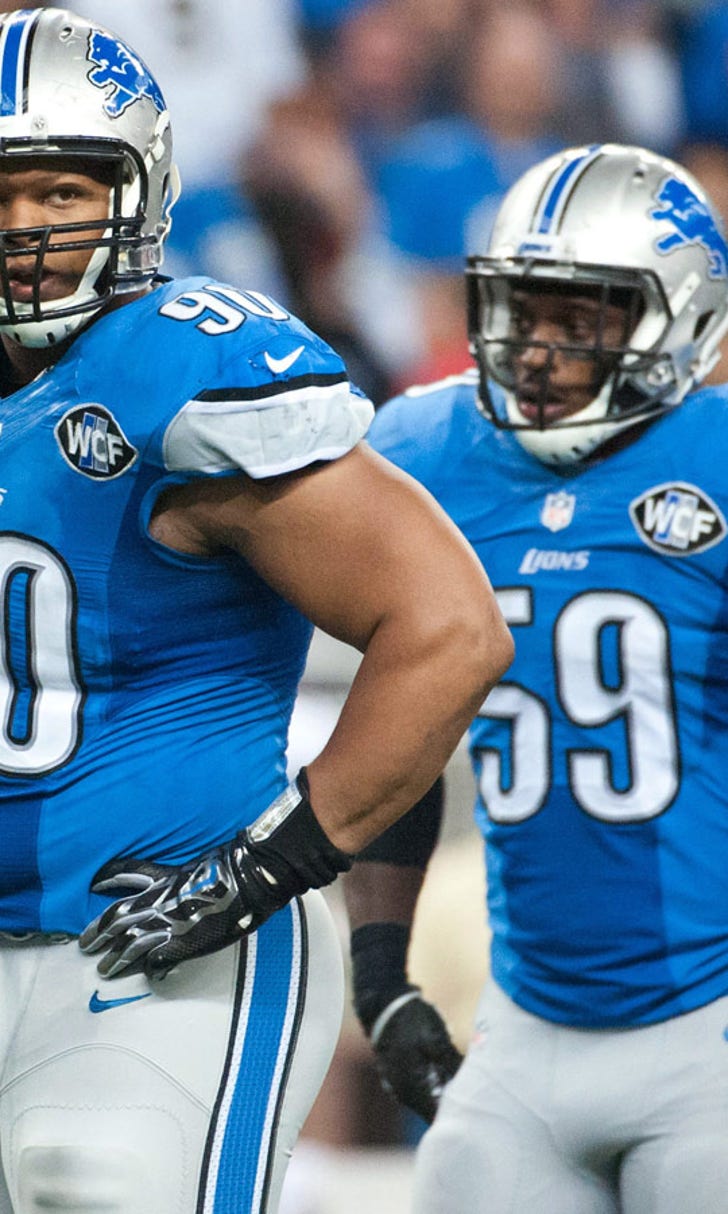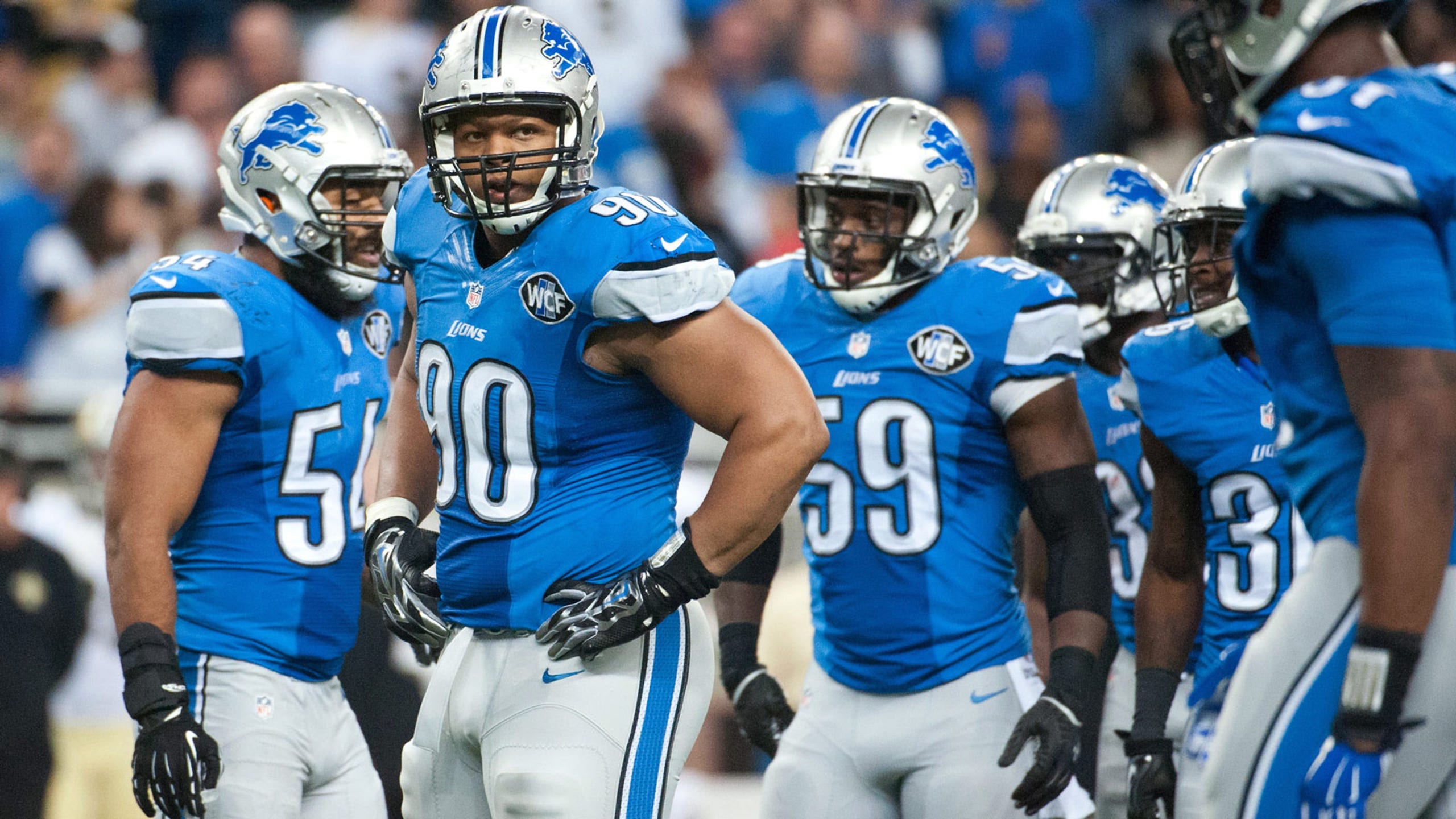 Three storylines to follow in Lions-Patriots
BY foxsports • November 21, 2014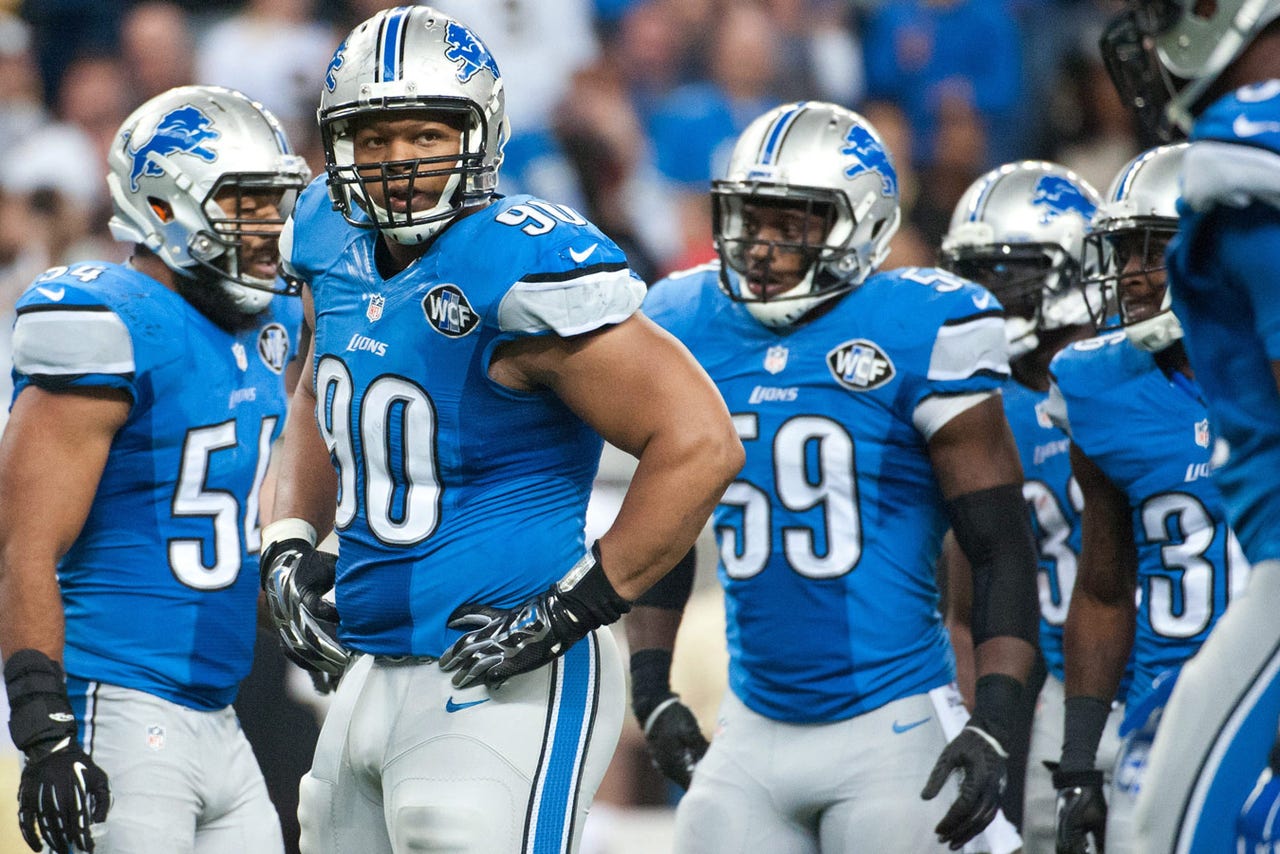 After playing on the road last week against the team with the best record in the NFC, the Detroit Lions now face the best of the AFC.
They lost to Arizona, 14-6, but the Lions have another chance for a signature victory Sunday when they take on the 8-2 New England Patriots in Foxborough, Mass.
Here are three storylines to follow plus a prediction:
--- The easiest way to make the playoffs is to avoid losing streaks. So far, 11 weeks into the season, the Lions still haven't dropped back-to-back games.
They bounced back from a loss to Carolina by beating Green Bay at home, and they also rebounded from a heartbreaker against Buffalo by winning at Minnesota.
"It's been big for us," cornerback Rashean Mathis said. "Staying consistent, not going back and forth because that gets you 8-8."
A year ago, the Lions had losing streaks of two games and four games. They didn't make the playoffs.
Two years ago, they lost three in a row early and also lost their last eight.
Even in 2011, when they made the playoffs, they lost back-to-back games twice.
The way Aaron Rodgers and the Green Bay Packers are playing these days, any type of losing streak at this point probably would knock the Lions out of contention for the NFC North championship rather quickly.
For now, the Lions are tied with the Packers, both at 7-3, with a potential showdown for the division title looming on December 28 in Green Bay.
Either way, the Lions appear to be in good shape to at least earn a wildcard bid provided they don't have a meltdown in their three straight upcoming home games against clearly inferior opponents --Chicago (4-6), Tampa Bay (2-8) and Minnesota (4-6).
In reality, the race for the two NFC wildcard spots ultimately should come down to four teams:
*** The North division runner-up -- Detroit or Green Bay.
*** The East runner-up -- Philadelphia (7-3) or Dallas (7-3).
*** The West runner-up -- Seattle (6-4) or San Francisco (6-4).
*** The West third-place finisher -- Seattle or San Francisco.
Either the Lions or the Packers, whichever doesn't win the division, would appear to have an edge for a wildcard based on favorable schedules down the stretch, partly because Philadelphia still plays Dallas twice, and Seattle still plays San Francisco twice.
The bottom line here is that barring one of those dreaded losing streaks, the Lions should be playing in January.
--- As impressive as the Lions have been defensively -- they're ranked No. 1 in the NFL in points allowed, total defense and run defense -- there's a recent development that can't be completely dismissed.
Arizona scored touchdowns on both of its first two possessions last week to take a 14-0 lead. Two games earlier, Atlanta did the same thing to the Lions and added another second-quarter TD for a 21-point lead.
It's the classic glass-half-full or glass-half-empty scenario. While they struggled early, the Lions did respond and shut out both of those opponents the rest of the game.
With their own offense's production unpredictable these days, the Lions know they can't afford these slow starts defensively and expect to beat quality teams.
"I don't think everybody wakes up the same way every morning," safety Glover Quin said. "Sometimes you wake up and you've got a little more bounce in your step, sometimes you wake up and it takes you a little bit to get going, then once you get going you have a productive day.
"But there's no excuse. We have to start faster, especially against a team like this (New England). We can't afford to spot this team 14 points, 21 points and let Tom Brady control the tempo as far as running the ball, play-action. We've got to start fast and try to dictate the pace of the game."
For the season, the Lions have allowed 38 points in the first quarter, 36 in the second quarter, 34 in the third quarter and 48 in the fourth quarter.
So, the bad starts haven't been a season-long trend, just something that's happened lately to monitor going forward.
And even with those early deficits, there's something to be said for how they recovered both times.
"Being that we're not Jesus, we're going to make mistakes," cornerback Rashean Mathis said. "You just have to right the ship. You just have to bend but don't break. That's what's going to win in this league.
"Regardless of how bad it looks at the beginning, we can right the ship. Not too many defenses that can do that."
--- Brady and the Patriots were 2-2 a month into the season. Some people were starting to write them off, especially after a 41-14 loss at Kansas City in late September.
All they've done since that embarrassment is win six straight while averaging more than 40 points a game.
The biggest reason for the turnaround? That's easy. The improvement of the offensive line. Brady is getting enough time to work his magic now, unlike early on when he was constantly being harassed.
Week-in and week-out, the biggest match-up for Detroit's opponents comes down to whether their O-line can contain the Lions' fierce defensive line led by tackle Ndamukong Suh.
"This is one of the biggest challenges they're going to face," Brady said of his offensive linemen. "We've got to kind of meet force with force."
The top priority is to keep Suh from dominating.
"He can ruin a game," Brady said.
Unless their offense suddenly comes to life, the Lions' best chance -- only chance - to pull an upset here is if they can put some heavy heat consistently on Brady.
They've done it most of the time this year.
"No quarterback likes to get hit," Suh said. "That's one of our goals, to get after it, put a lot of pressure on him, try to speed things up, try to get back there and get in his face."
Brady has been sacked just 14 times compared to 31 for Lions quarterback Matthew Stafford despite a similar number of pass attempts.
"The thing that he does that's really outstanding is that he's got a great feel in the pocket," Lions defensive coordinator Teryl Austin said of Brady. "We all know Tom is not going to run a 4.3 (40-yard dash), but he has a great feel in terms of how to slide in the pocket and create a window to throw downfield. That's a hard thing for quarterbacks, to just take a slight movement but never lose sight of what's really going on down the field, and that's where he's really good."
PICK:
Lions +7
(Dye's season prediction record: 4-6).
---
---