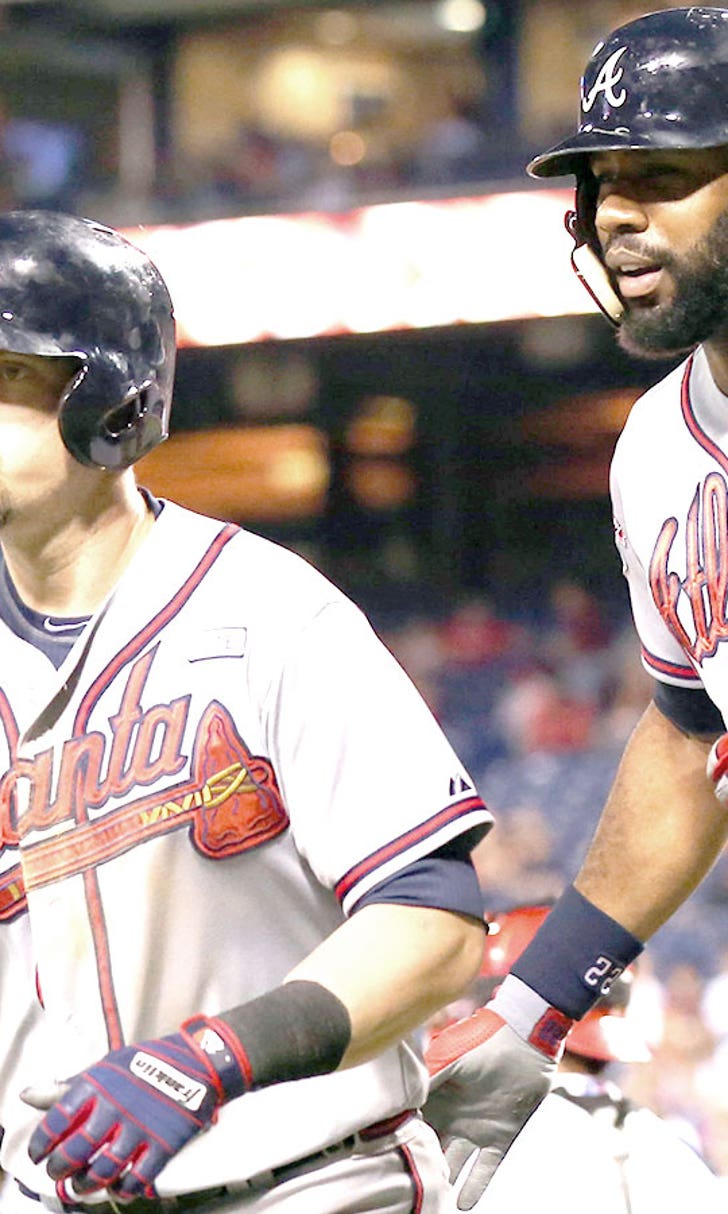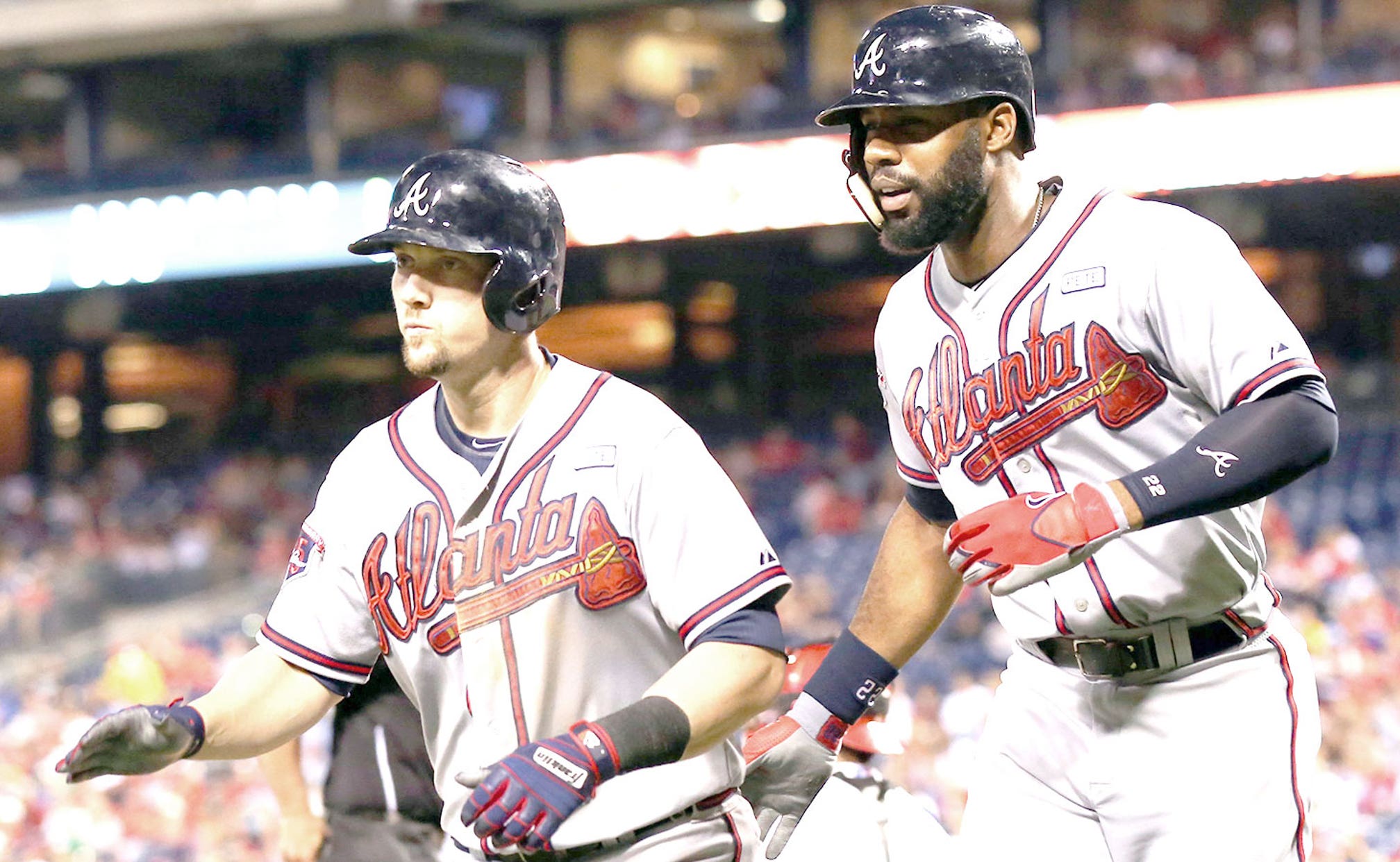 Three Cuts: Braves squander early 4-run lead in loss to Phillies
BY foxsports • September 26, 2014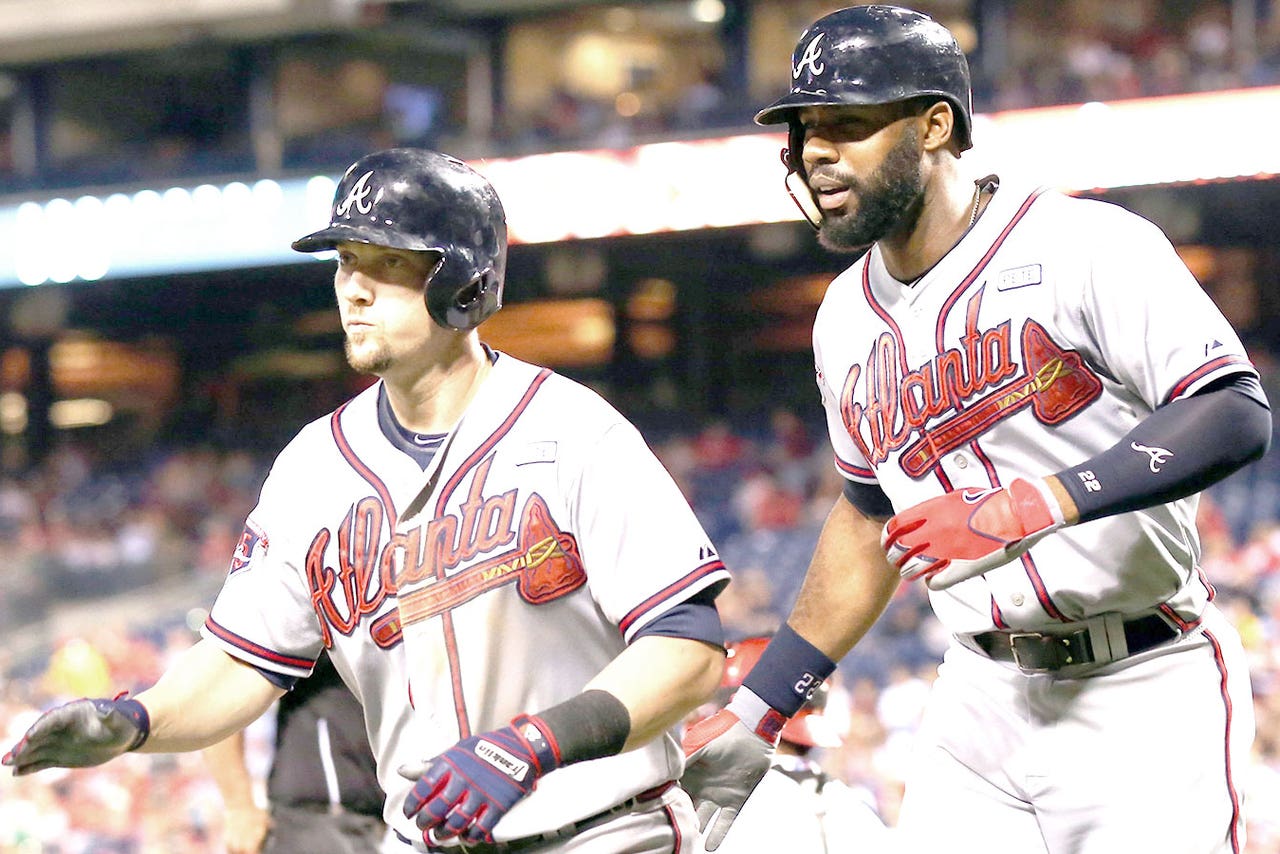 Here are three things we gleaned from the Braves' 5-4 loss to the Phillies on Friday -- a defeat which dropped Atlanta's September mark to a woeful 5-18:
Of the last 24 seasons, dating back to 1991, the Braves (77-83) have only matched or surpassed 83 losses three times.
Which brings us to Friday's sluggish defeat: The Braves raced to a 4-0 lead in the opening innings -- thanks to RBIs from Freddie Freeman and Justin Upton (more on him later) and a two-run homer from Chris Johnson -- and then slowly squandered it away in the latter frames.
Holding a 4-1 advantage in the 6th, starter Ervin Santana (impending free agent) was seemingly primed for his 15th seasonal victory and perhaps final win in a Braves uniform.
But after Chase Utley and Ryan Howard went down quietly, Philly then erupted for three quick runs -- spurred on by a double (Cody Asche), single (Freddy Galvis) and poorly timed wild pitch from Santana (rough fielding sequence for catcher Christian Bethancourt).
Just like that, the game was all squared at 4.
"Everything was good," said Santana in the post-game media session. "I just had some bad luck in that 6th inning."
One inning later, the Phillies clinched the victory with a simple RBI groundout (Marlon Byrd), seizing a lead that wouldn't be relinquished by a bullpen that once again included Jonathan Papelbon (recently suspended for making an unfortunate gesture at the Philly fans).
It's worth noting: For the Braves' final five frames at the plate, the club didn't have multiple base runners at any time; and that's especially vexing, since Atlanta tallied at least one hit for Innings 5-9.
Upton has already enjoyed two 20/20 seasons (2009, 2011) and two All-Star berths in his sterling career -- which might only be half over.
But until Friday, the younger Upton brother had never registered 100 RBI in a single MLB campaign. It stands as a great achievement for one of baseball's most underrated outfielders.
Here's the rub: With Upton looking at unrestricted free agency in about 14 months, his 28-homer, 100-RBI contribution (with two games left) should garner the breathless attention of countless GMs, at least those willing to shell out mega-dollars in advance of the 2016 season.
And Upton undoubtedly won't come cheap. If he inks a seven-year deal, in the neighborhood of $17 to $20 million per annum (educated guess), it would cover the outfielder's age-28-34 seasons -- the relative prime of his career.
Would the Braves step up for a contract of that size (and duration) -- especially with Jason Heyward entering free agency after the 2015 season, as well?
A week from now -- or maybe even less than that -- very few people will have specific recall from Friday's game.
And that's OK. When hearkening back to 30 years of MLB's most celebrated final-weekend moments from games that didn't have playoff implications, my vivid recollections are limited to two events ... with one interconnecting theme:
2013: Marlins pitcher Henderson Alvarez tosses a complete-game no-hitter against the Tigers (who had already clinched the AL Central title) on the season's final day.
1984: Angels pitcher Mike Witt hurls a perfect game against the Rangers -- also on the season's final afternoon -- just five days after getting ravaged for four runs and 11 hits against the Royals.
There is one saving grace here: With 30 MLB teams all vying for the same World Series trophy, it's impossible for clubs to make the playoffs every season and/or remain in championship contention.
It may take a few months to kick in, but eventually, we'll grow restless at the sight of blustery weather in Atlanta and turn our thoughts to warm weather and baseball -- particularly spring training in sunny Orlando (Walt Disney World complex).
Enjoy the winter months ... just remember to stay off the roads if/when our beloved metropolis incurs another snowstorm of 2.6 inches.
---
---