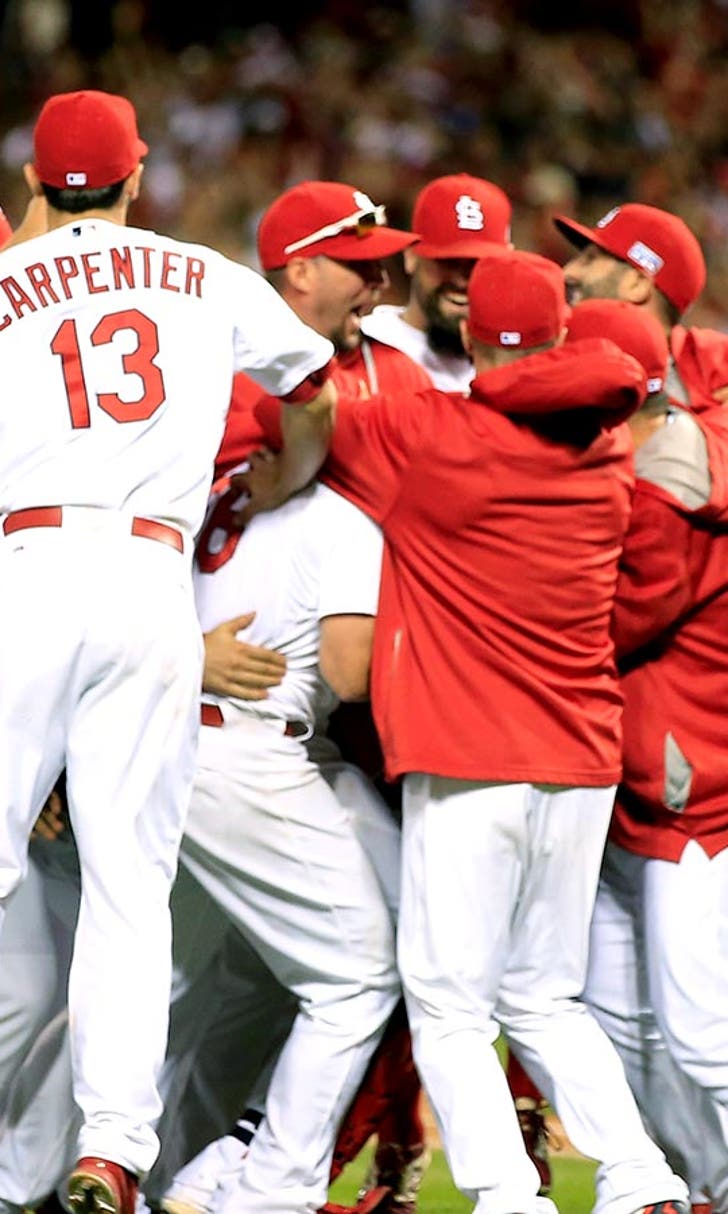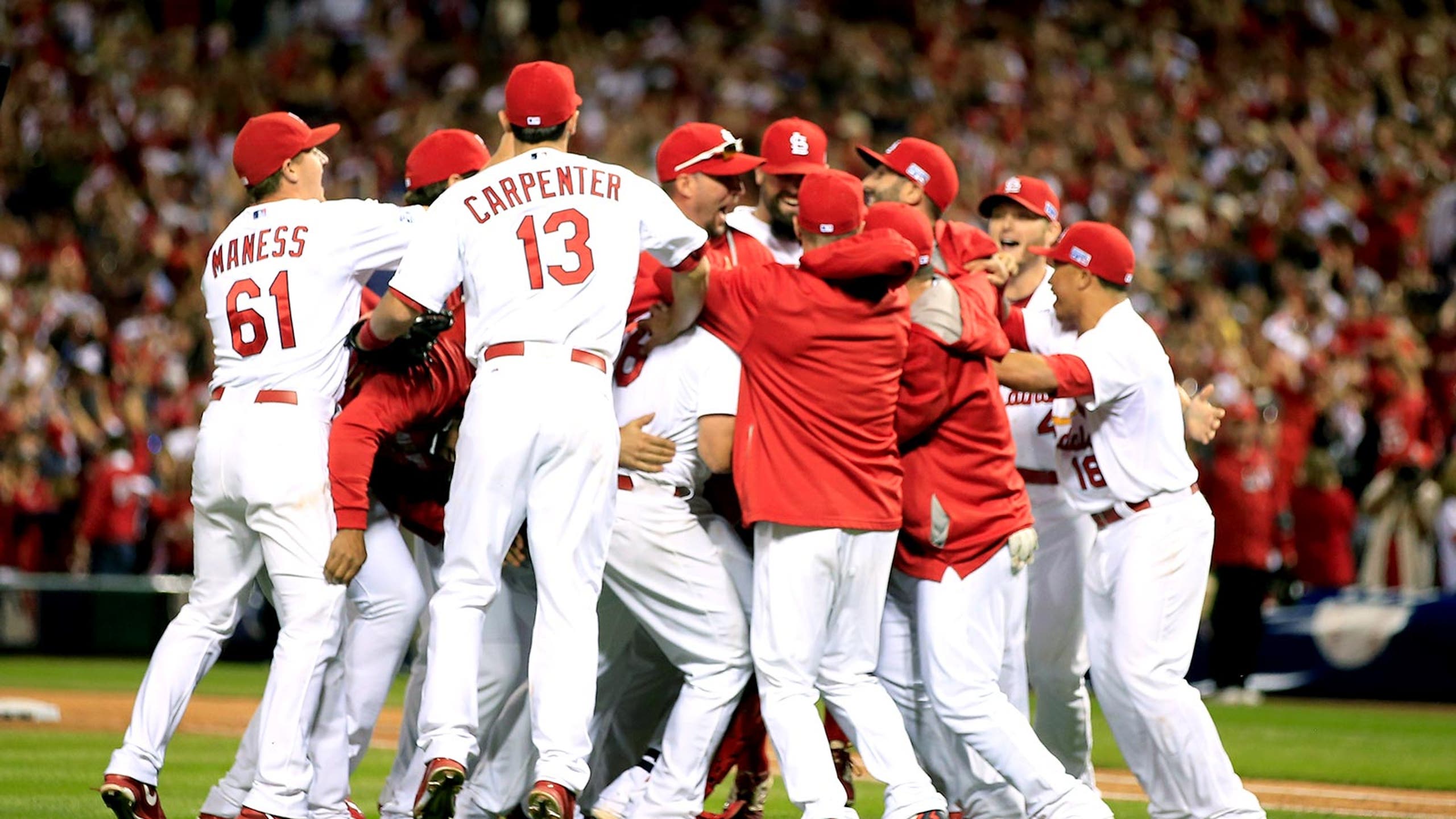 The future of the NL Central
BY foxsports • December 16, 2014
It's been widely suggested that the balance of power in the National League Central has shifted, with the Cubs switching from rebuilding to contending (or at least trying to contend). As I wrote last week, I'€™m not yet convinced that the balance has shifted in the short term. But in the long term, yes. It's clear that the Cubs have to be considered serious contenders beginning within a year or two. But what about the other teams in the division?
I started thinking about this question after reading this passage in one of Joe Sheehan'€™s recent newsletters:
There's just not much to say about the Cardinals. They have some money to spend, but there's no great fit in the market and lots of reasons -- Heyward, David Price, Jordan Zimmermann -- to keep that payroll room for 2016 and beyond. I did get asked on Twitter why I'd mentioned the Dodgers, Cubs and Pirates as strong teams two years out, but not the Cardinals. The Cardinals are a peak/post-peak team now. Their core is not young: Adam Wainwright is 33, Yadier Molina is 32, Matt Holliday is 35, Jhonny Peralta is 33, Carpenter is 29. There is younger talent, though not superstar talent, in the farm system. The 2016 Cardinals could be the spot where the Wainwright/Molina era declines into something else for a little while. We'll see how the Cards handle the next two offseasons, but right now, I'd take the Cubs and Pirates in 2016 over them. It's an interesting discussion.
Before going any farther, I'm going to emphasize that but right now that Joe mentioned, because of course a great deal might change between now and 2016. A great deal will change, including (but not limited to) serious injuries and stalled prospects. We might classify those things as luck, of a fashion. Of course there'€™s also pluck, but I'€™m not sure you could make a good case that any of these three teams are smarter than the others.
Wait. I should mention the Brewers and the Reds. They can be pretty smart, too. So let's come up with some parameters. For the best team in 2016 -- and let's say 2017 and '€™18, too, beyond which I wouldn't hazard a guess --€" we're looking for a team that'€™s fairly young now, will soon have more good young players, and has the wherewithal to plug any holes by acquiring players from outside the organization. Ideally.
Well, I'm afraid the Brewers and the Reds just don'€™t qualify. The Brewers were outscored in 2014, most of their best prospects won'€™t even arrive in the majors until 2016 or later, and they'll always have one of the lower payrolls in the league. The same might be said of the Reds, except they'€™re even older. Oh, and they just traded one of their best starting pitchers.
I am not saying the Brewers and/or Reds won'€™t be competitive at some point before 2019. What I'€™m saying is that if you'€™re trying to predict right now which NL Central team will win the most games from 2016 through '18, you'€™ll really have to stretch to come up with Milwaukee or Cincinnati.
It's a stretch for 2015, too. Neither club was much good last season, and neither club has done much good since. The Brewers did get better by trading for Adam Lind, but Sheehan still writes of them, "There'€™s no team in baseball with as much potential to collapse." I'm maybe a touch less pessimistic, if only because I retain a touch of optimism about Jean Segura. The Reds' hopes lay in Joey Votto and Jay Bruce being healthy and productive. Which could happen.
But it's the Cardinals and the Cubs and the Pirates who seem like better bets, both in 2015 and beyond. The Cardinals because they're the Cardinals, the Cubs because they're rich in both prospects and lucre, and the Pirates because they'€™ve got a wealth of impressive young players, plus maybe the single-best player in the National League.
So who's best in 2016? Hell, I don'€™t know. It's hard enough to figure who'€™s going to win the NL Central next season, although I'm sticking with the Cardinals because I believe both the Cubs and Pirates will have to wait a bit longer for most of their kids to really help. Things really do start to get interesting after next year, though. Because the Cardinals are aging, and their farm system isn't nearly as stocked as those other clubs'. What the Cubs have, and the Pirates don'€™t, is money. As we saw last week when the Cubs signed a pitcher the Pirates could never afford. To keep up, Pittsburgh's hoping its pitching prospects develop, and that certainly can work; Gerrit Cole did a fine job last summer. But it often doesn'€™t work. Which is why we can't simply assume that the Pirates, although loaded with both pitching and hitting prospects, will be as good as the Cubs in two years.
Still, the Pirates are better than the Cubs now. Andrew McCutchen is a tremendous player now, and Gregory Polanco might well become a tremendous player soon. I still like the Cardinals in 2015, but I like the Pirates in 2016 ... and the Cubs in 2017. 
In 2018, though? A great deal will have changed by then. Watch out for the Indianapolis Racers.
---
---