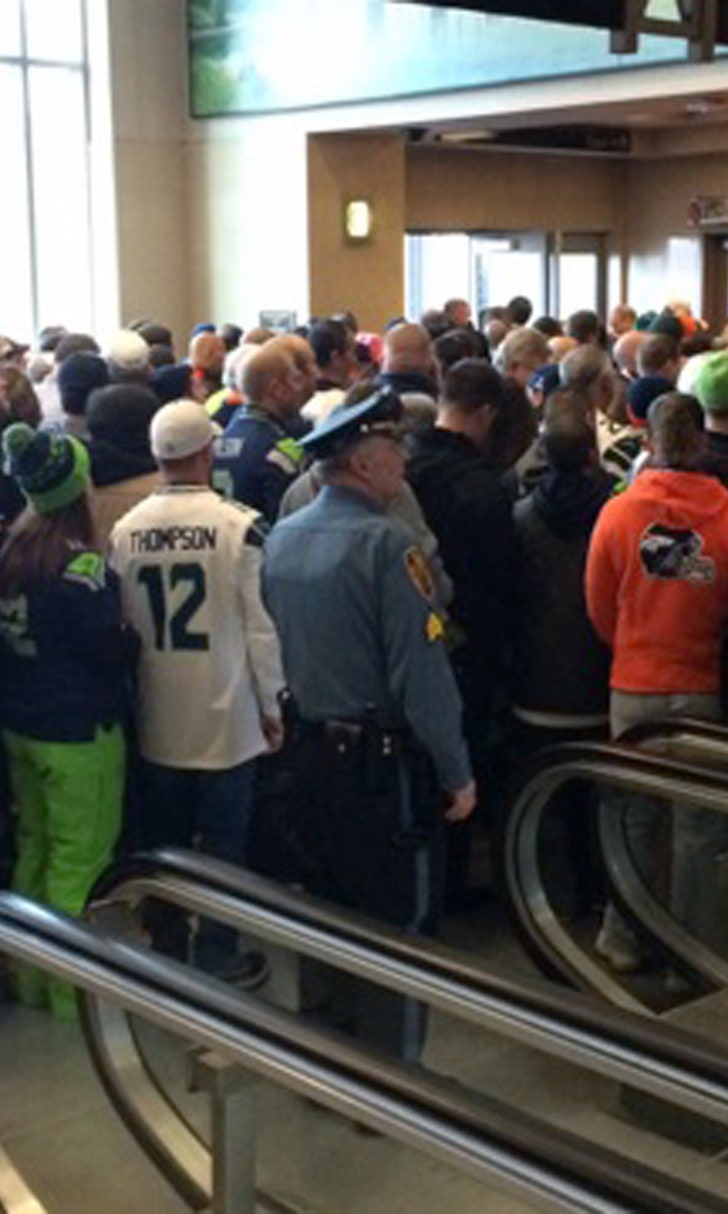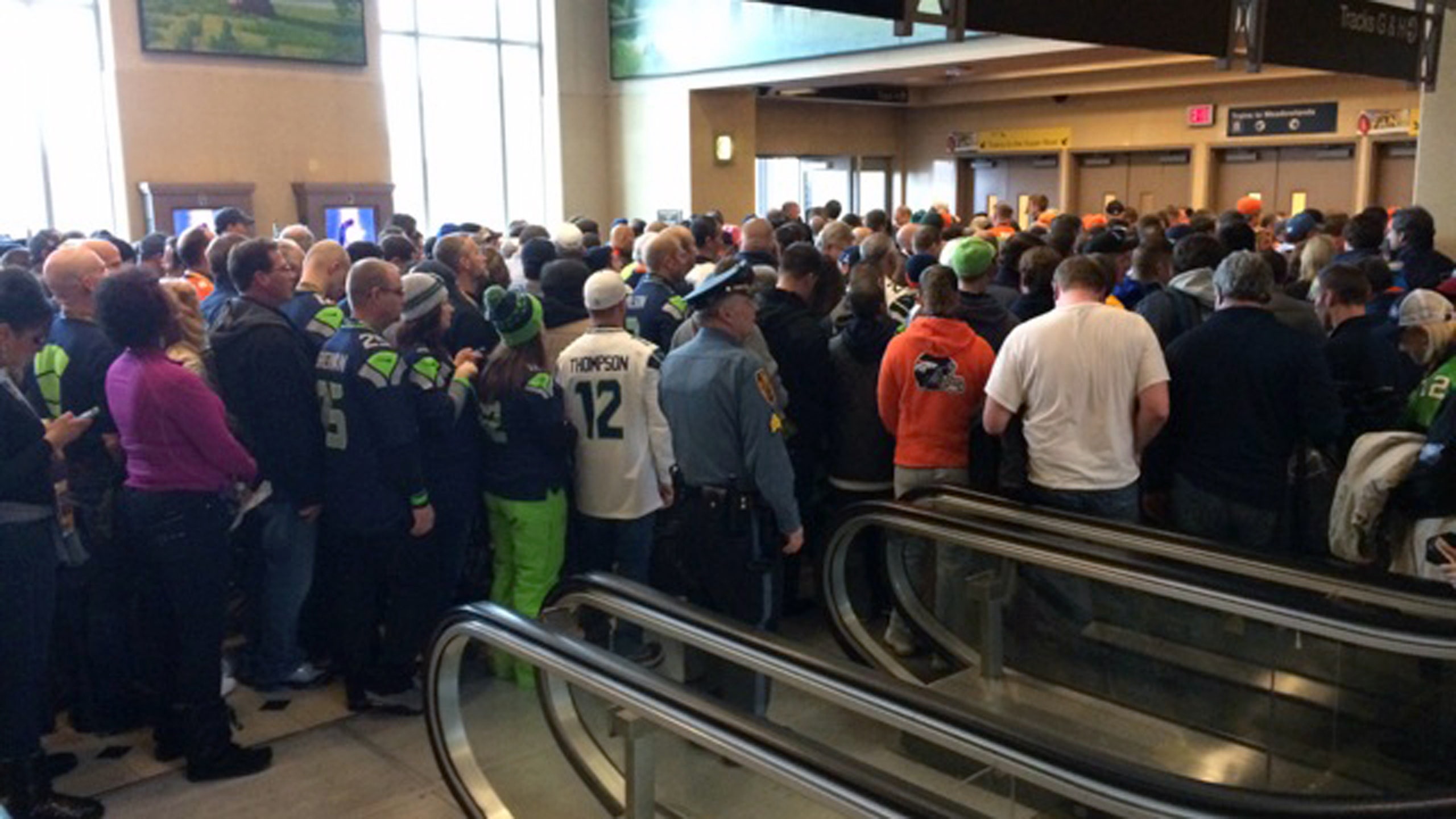 Taking the train to the Super Bowl is going about as well as you'd think
BY foxsports • February 2, 2014
Things are a bit of a mess at the Secaucus train station in New Jersey today.
Granted, this was probably to be expected with the Super Bowl being in the area and all, but our source -- who is just trying to pass through to get to a friend's house -- on the scene sent along some visual evidence of the mess: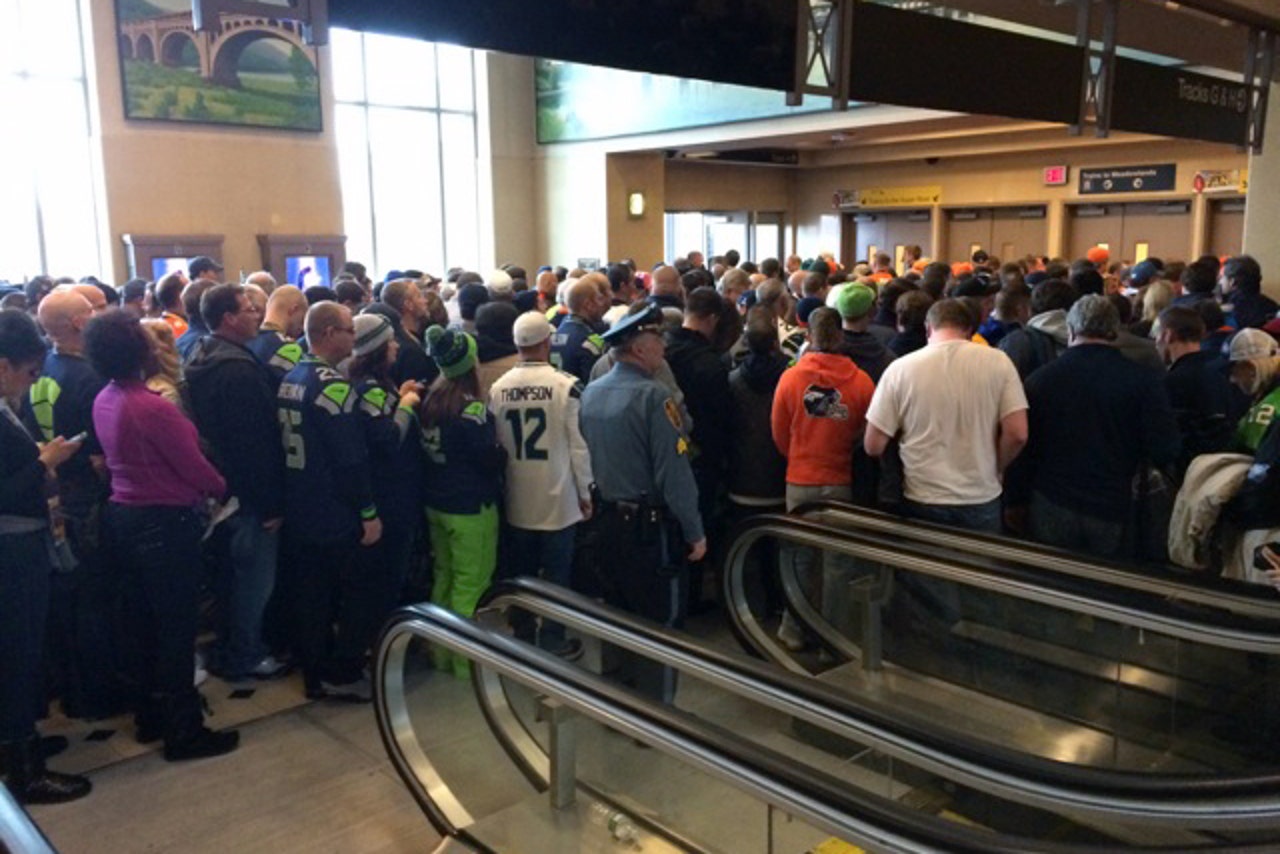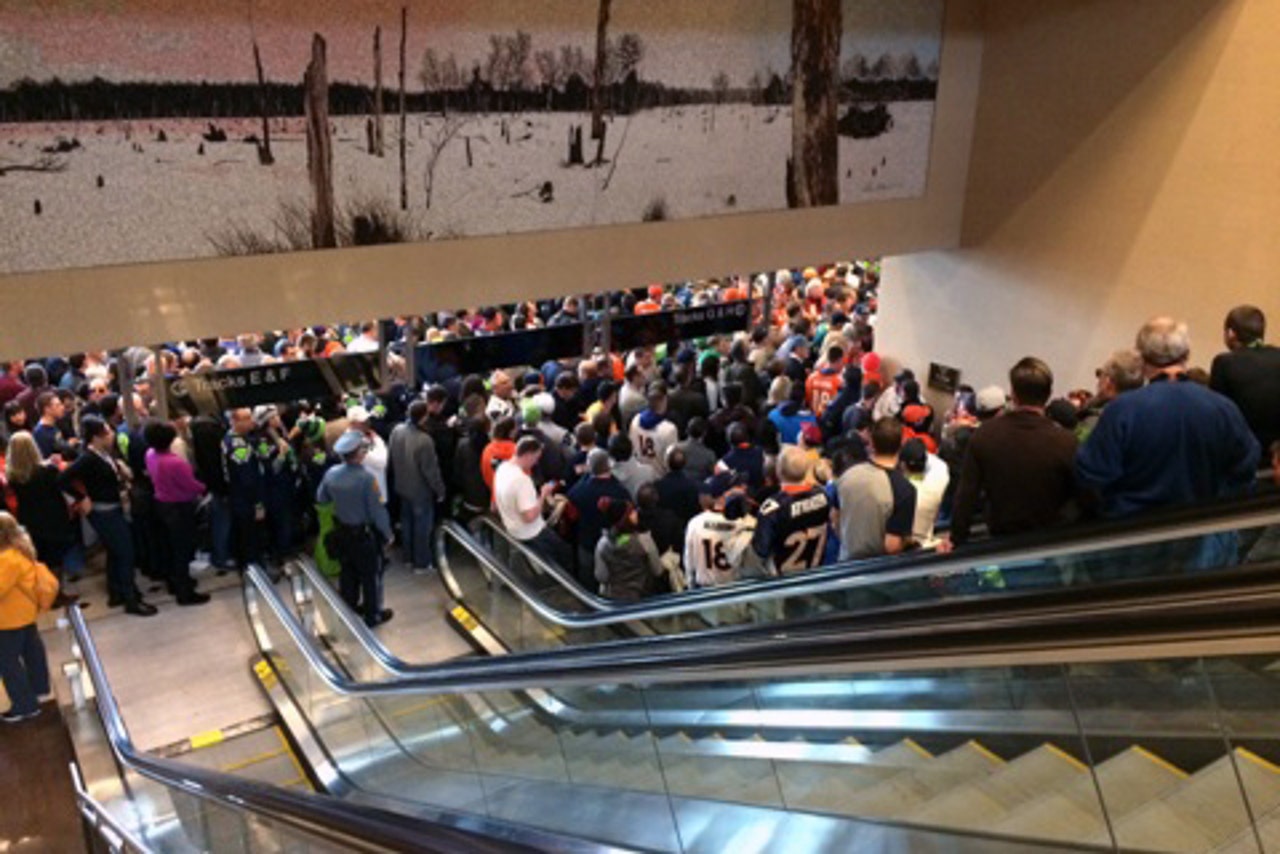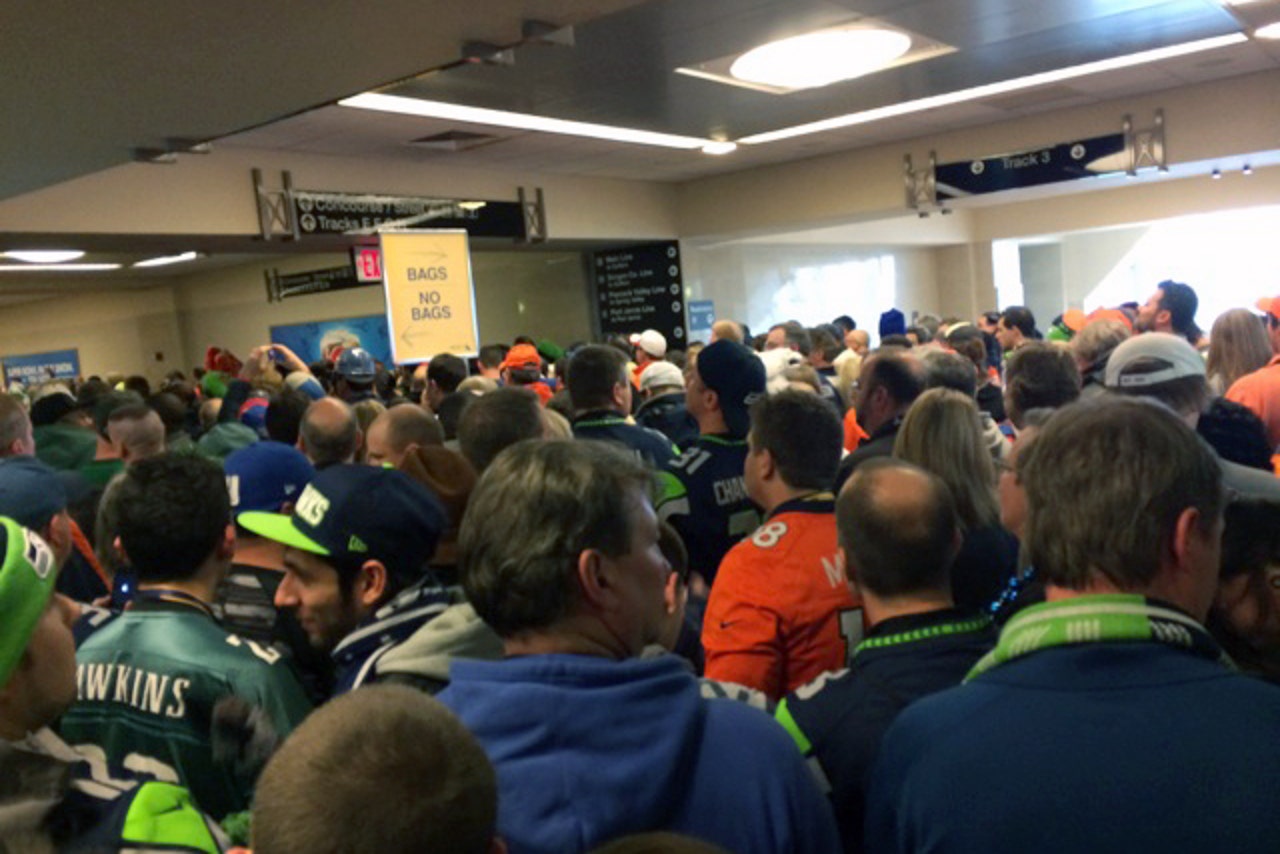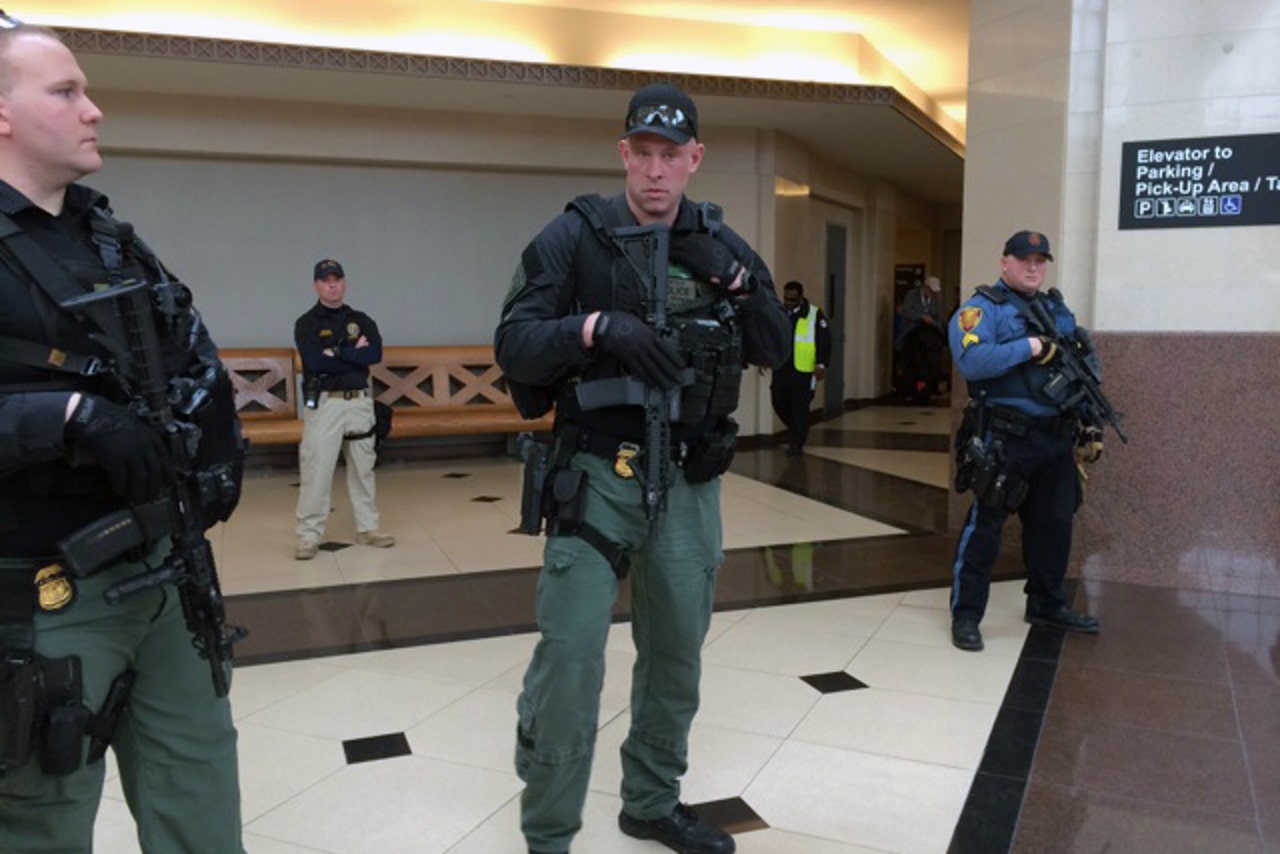 The crush of people trying to get to the game -- along with the usual load of passengers the popular transfer station just outside of New York City handles on a daily basis -- and extra bag checks are adding up to one headache of a scene. The Associated Press reports that several people have collapsed while waiting in line with the overheated crowd, and emergency medical workers are treating them. Our source also tells us fans are yelling at each other, others are crying, liquor is being passed around, and one gentleman even threatened to defecate on the ground if he wasn't allowed to pass.
Officials announced Friday that all fans boarding trains to the stadium from Secaucus Junction Station, the start of NJ Transit's 6.8-mile line to the stadium in East Rutherford, would have to pass through a security checkpoint manned by TSA agents.
Only people who show agents a valid Super Bowl ticket will be allowed to pass through the security checkpoint and board a train, said John Durkin, special agent in charge of the TSA Newark field office.
Fans will be allowed to carry only a small clutch bag or purse that's no bigger than 6.5 by 4.5 inches and a clear plastic bag that's about as big as a freezer storage bag, per the NFL's bag policy. TSA will not have a place to store larger bags, and a person will not be allowed to clear security and get on the train with one.
The Associated Press contributed to this report.
---
---